Disclosure of Material Connection: Some of the links in this post may be "affiliate links." This means if you click on the link and purchase an item, I will receive an affiliate commission. Disclosure in accordance with the Federal Trade Commission's 16 CFR, Part 255. This site is a participant in the Amazon Services LLC Associates Program, an affiliate advertising program designed to provide a means for sites to earn advertising fees by advertising and linking to Amazon.
Getting a gift for someone you're crushing on can be tough! Do you get a gift that shares how you really feel? Do you opt for something safe and stay in the friend zone? The struggle is real. Take a look at these 20 awesome Valentine's Day gift ideas for my crush that are really for yours.

You Like Em…
You really do!
This "I Like You a Metric F*ck-Ton" Card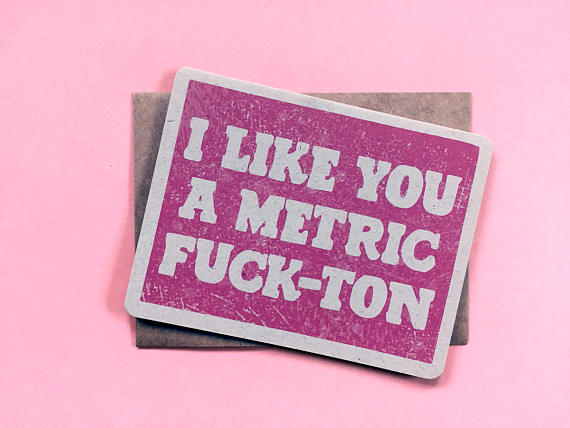 If you wanted to really make it clear on how much you like your crush, this card sums it up well!
A Simple Wine Gift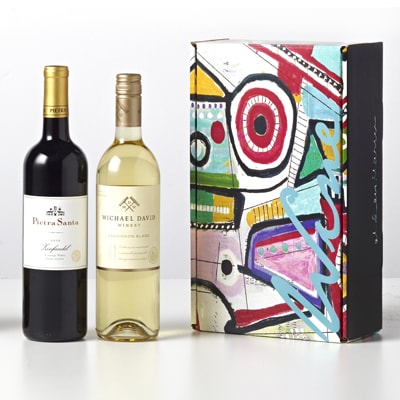 Some people really like wine! This could be a safe choice to gift your crush without completely spilling the beans.
A Personalized Notebook & Pen Set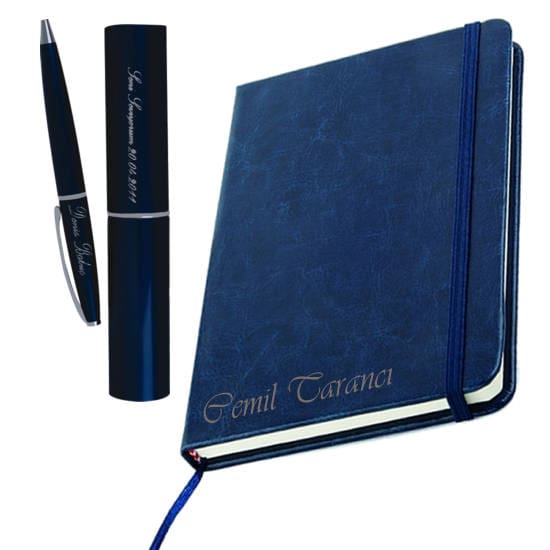 Good for guys and gals who like to write or keep notebooks close by, this personalized notebook is simple enough for a crush without going over the top.
Dinner & Movie Gift Card
If you think the feeling might be mutual and your crush may want to go on a date with you, break the ice with a simple dinner & movie.
A Book They'll Love, for example, 14,000 Things to Be Happy About
Choosing books for people can be very personal, but this book is all about the simple things that make people happy. For an added touch, write in your crush's name! ;)
This "Will You Go Out With Me?" Box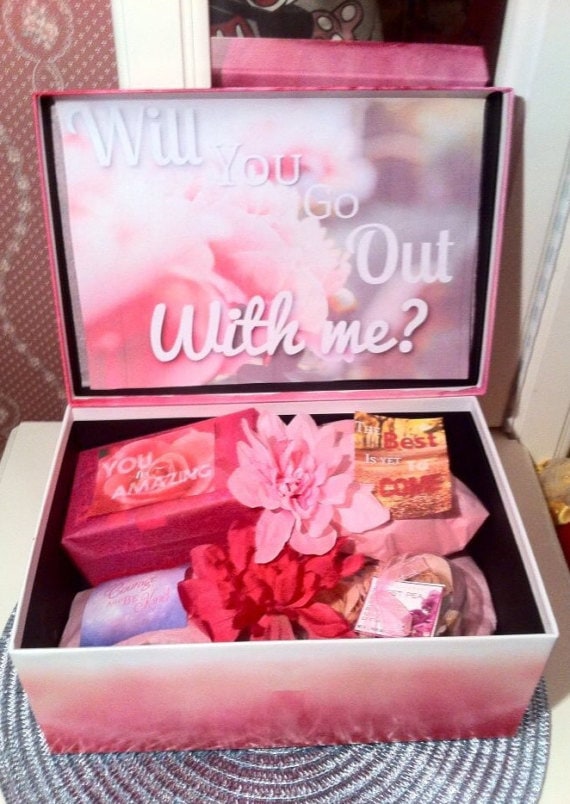 If you're ready to let your lady friend know that you want to go a step further, this is a great gift to see her open!
A Motivational Poster with a Great Quote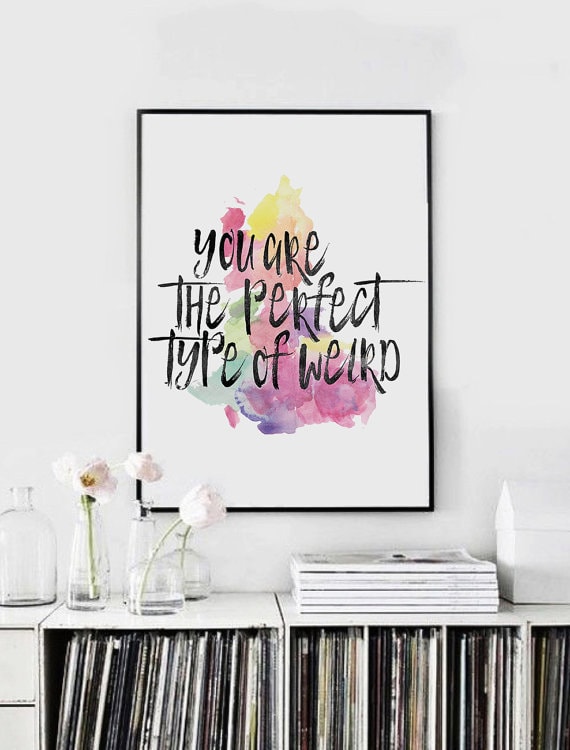 For guys and girls, a poster with a powerful quote can brighten up their day and make a great gift!
Make a Playlist or Mix CD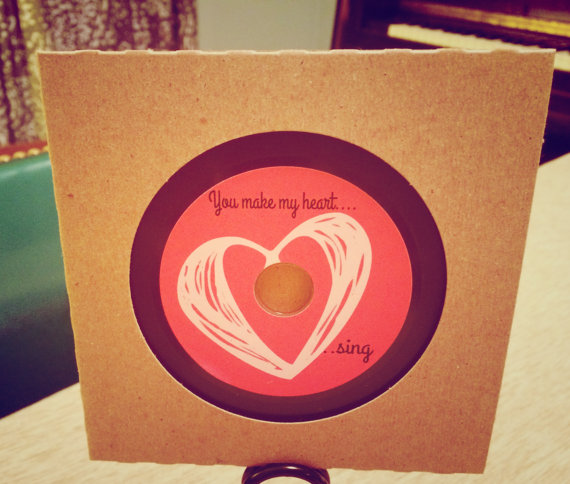 Go old school and make a mix CD of music that your crush will love in a fun case! Or, if you want to keep it digital, try creating a Spotify playlist!
A "Knock Knock Why I'm Crushing on You" Journal
This fill-in-the-blank journal would make a unique gift for the receiver.
This "Twitterpated" Card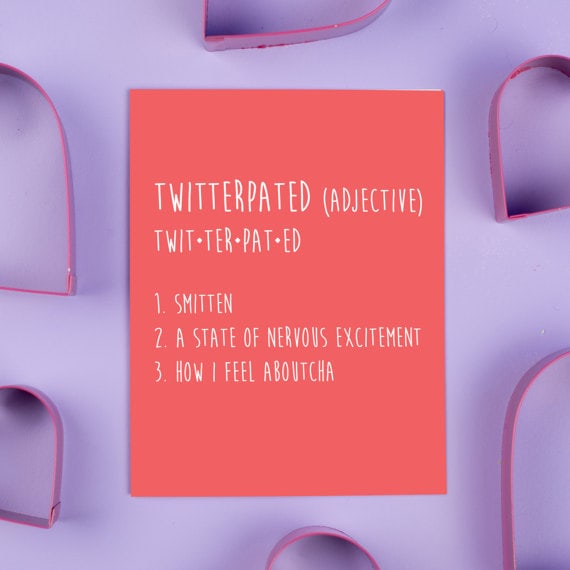 Is it "like?" Is it "love?" Just go with "twitterpated" instead.
Mr. Beer Northwest Pale Ale Craft Beer Making Kit
If your crush loves beer, give them a way to try out brewing at home. Even better if you turn the process into a date activity.
The Moscow Mule – Carry On Cocktail Kit
If beer & wine isn't their thing, this little cocktail gift is great for them to take on the road or on a trip! A simple way to buy your crush a drink. If they really love vodka, we have more vodka gift ideas here.
Adult Coloring Books
Coloring is becoming super popular for adults, so buy some coloring books and set up a time to color with your crush.
Desktop Table Tennis Game
If you're looking for a sillier gift to give your crush, this game they can play at home or at the office could be a fun way to pass the time together.
Message in a Candle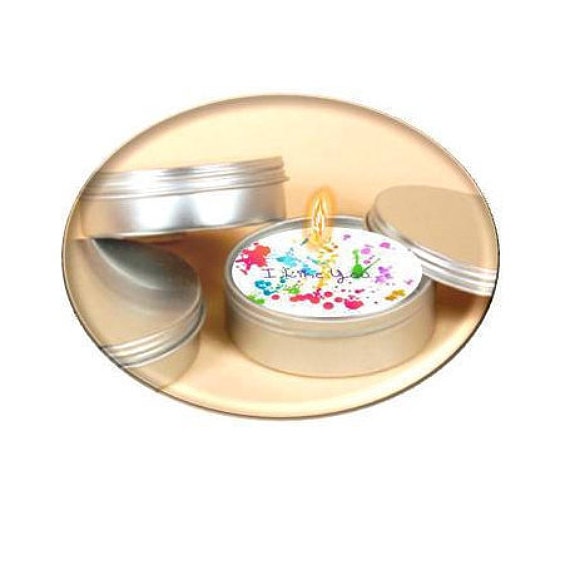 Maybe words escape you when you're talking to your crush. Use a candle to tell them instead!
A "Do you like me? Check Yes, No, Maybe" Phone Case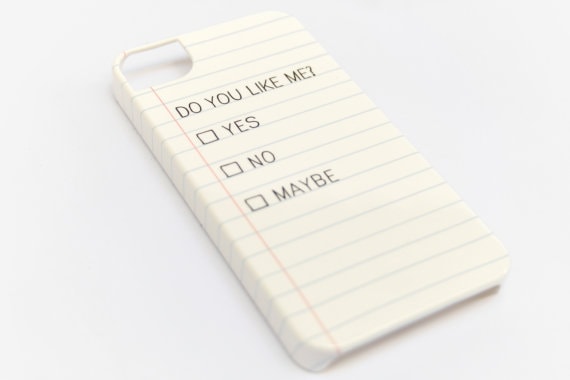 This light-hearted gift is something they can carry with them every day!
This "I Like You A Latte" Mug
For coffee & tea drinkers, fill this mug with some treats they'll love.
Portable Bluetooth Speaker
Who doesn't love music? Gift them a portable speaker for a customized playlist just for them!
An "I Like You" Personalized Candle & Card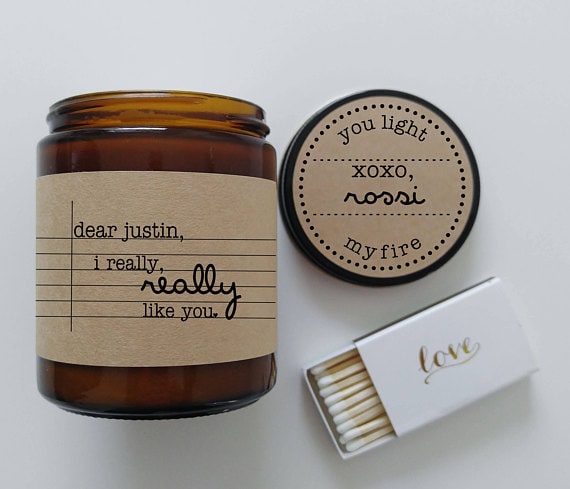 These candles are labeled in a way that is great to tell a guy or girl how you feel.
This "Will You Be My Girlfriend?" Chocolate Gift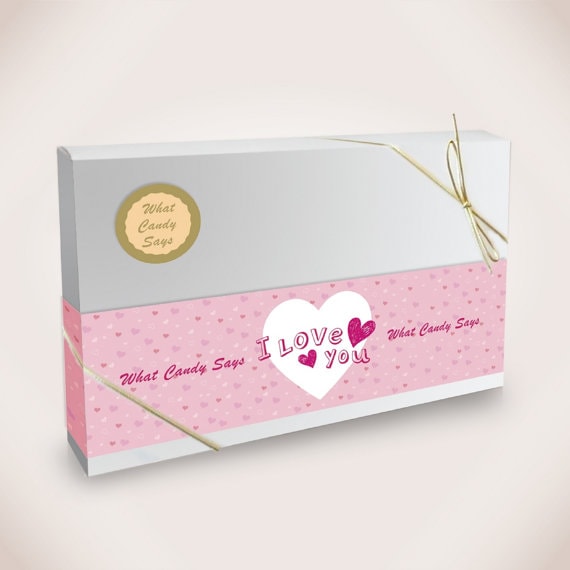 Chocolate is usually a safe choice and this gift set will spell it all out for you!
Valentine's Day gifts for your crush don't have to be extravagant or serious. Something fun, inspiring, or something you can share together may be just the right fit!