Disclosure of Material Connection: Some of the links in this post may be "affiliate links." This means if you click on the link and purchase an item, I will receive an affiliate commission. Disclosure in accordance with the Federal Trade Commission's 16 CFR, Part 255. This site is a participant in the Amazon Services LLC Associates Program, an affiliate advertising program designed to provide a means for sites to earn advertising fees by advertising and linking to Amazon.
Whether you're celebrating your first Valentine's Day together or your 25th, these gift ideas will inspire you to celebrate your connection with your loved ones. From food to art, to keepsakes, and more, these are some fun ways for couples to show some love on Valentine's Day.

Valentine's Day Gift Ideas for Couples
Funny Matching T-Shirts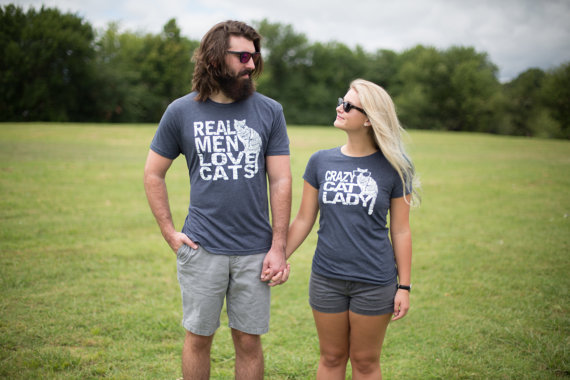 A cute matching t-shirt set could be fun & entertaining!
A Reminder of Your Goals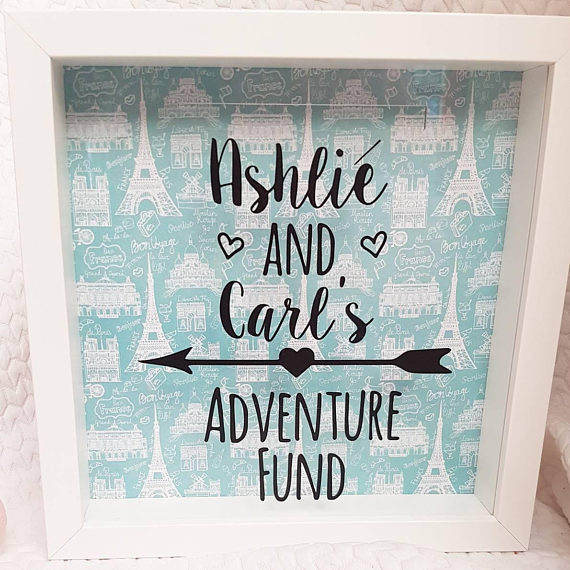 A picture frame like this, showing your savings for an upcoming trip or adventure, is something
that you can share!
This "Two Become One" Map Print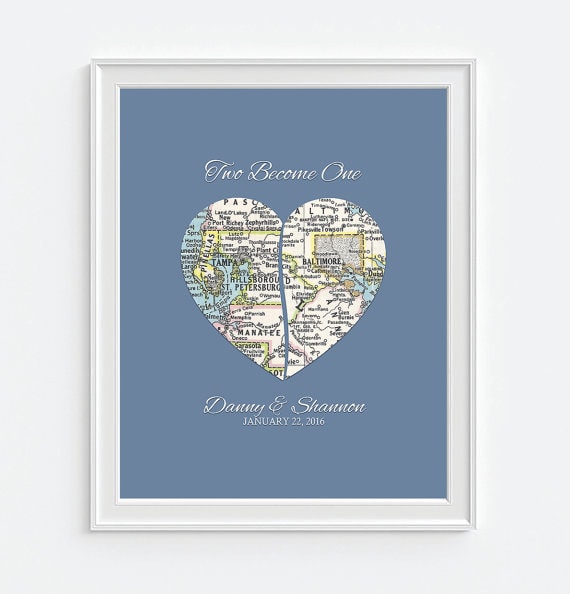 If you and your valentine are from different places, this is a fun way to commemorate hometowns!
Couple's Kindle Cards
For a cost-effective way to keep improving your relationship, this game gives you some weekly steps to create a deeper connection in your relationship.
BOOK: The Big Activity Book For Couples
If the couple likes games and activities that they can do together, this book is great way to pass the time.
Some Love Notes to Use Anytime, Anywhere
These notes are fun to find in your lunchbox, in a briefcase, or taped to a mirror!
Custom Portrait of the Couple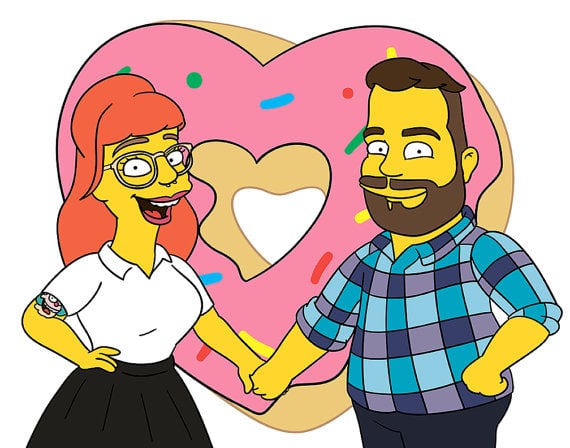 A custom portrait of the couple to display, especially if it's related to one of their favorite shows or hobbies would be a nice touch!
Wooden Keepsake Box Memory Box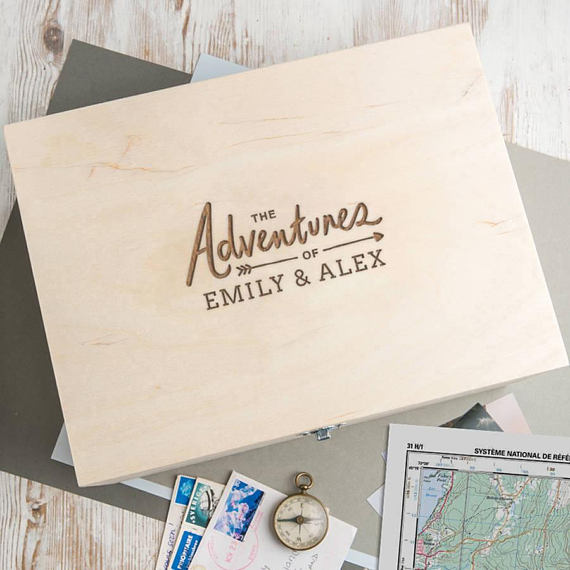 A box to store the mementos from great trips, events, or other couple's experiences!
Disney Couples Sign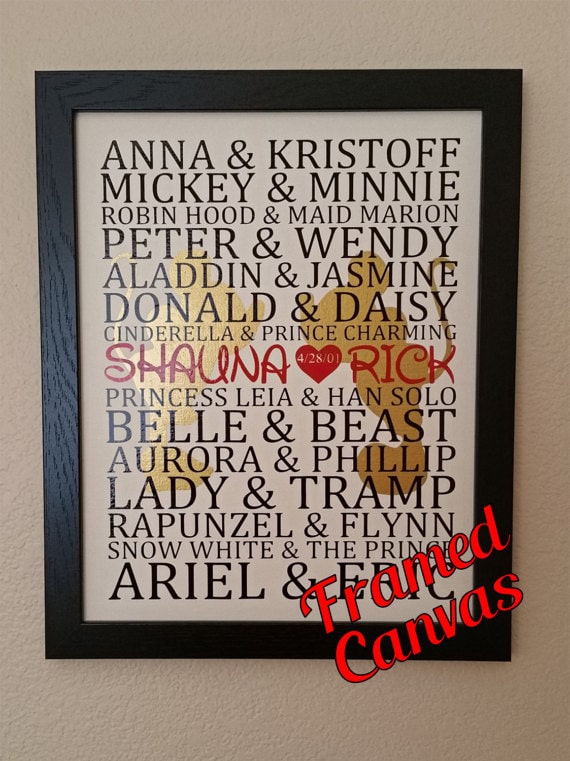 For the couple who loves Disney, seeing their names among these famous Disney couples would be quite a treat!
BOOK: The 5 Love Languages: The Secret to Love that Lasts
This book should be required reading for couples!
Spouse Spice – Daily Wholesome Love Reminders
Good for any stage of marriage, sometimes a little reminder to show love is all you need!
BOOK: Our Q&A a Day: 3-Year Journal for 2 People
This journal has room for two answers to every question over a three-year time span! A great keepsake to create as a couple.
Matching Bracelets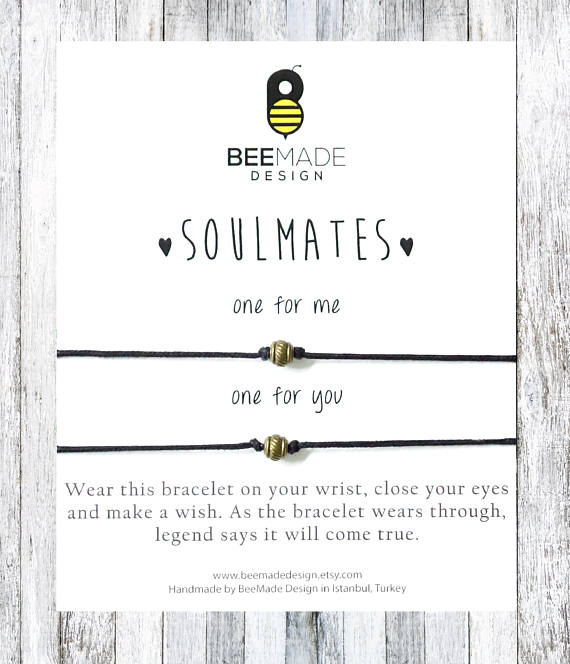 Maybe you're not quite ready for rings, try a simple matching bracelet set instead!
BOOK: Williams-Sonoma Bride & Groom Cookbook
For the married couple who wants to spend more time together, they can start cooking together with recipes from this book.
Matching Coffee/Tea Mugs
There are a plethora of matching mugs for couples, but this set of color-changing "kissing" mugs is just too cute!
Personalized Portrait Dolls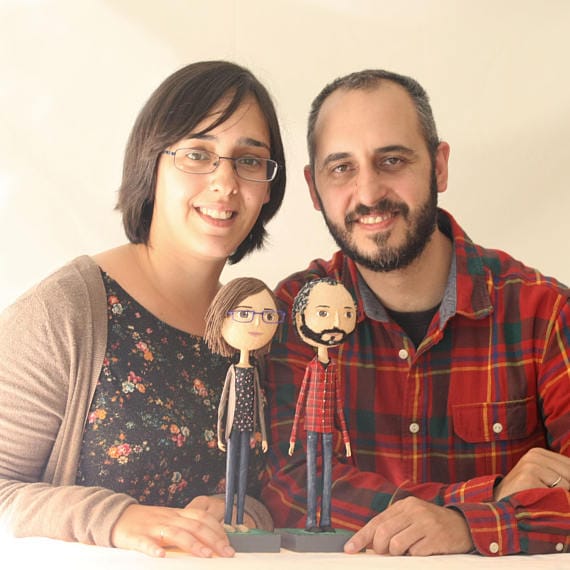 These dolls are custom made from photographs! Create a set of dolls from a portrait of the couple!
Use these Go-Do Cards for New Experiences Together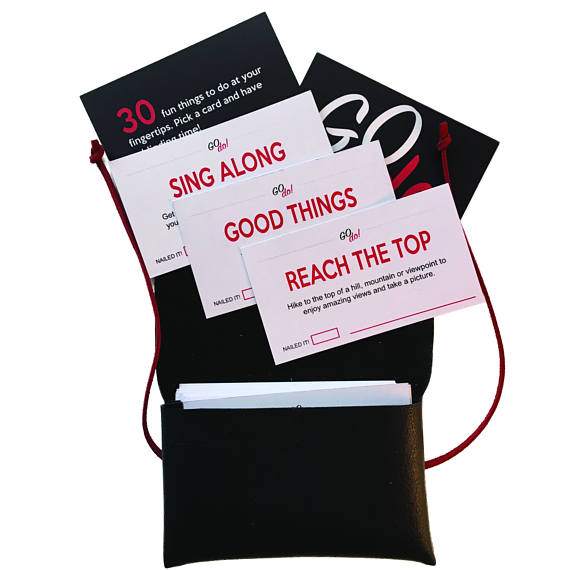 Cards like these can inspire a weekend trip, a trip to the movies, or a progressive dinner date! Put the duties of the day aside and choose something fun to do as a couple instead!
Don't get too hung up on the commercialism of the day! Shower your loved ones with a little extra love this Valentine's Day!