Disclosure of Material Connection: Some of the links in this post may be "affiliate links." This means if you click on the link and purchase an item, I will receive an affiliate commission. Disclosure in accordance with the Federal Trade Commission's 16 CFR, Part 255. This site is a participant in the Amazon Services LLC Associates Program, an affiliate advertising program designed to provide a means for sites to earn advertising fees by advertising and linking to Amazon.
Take a look at these 12th pearls & colored gems modern anniversary gifts for her. These are gifts that might not be the easiest to navigate on your own; I know they weren't that easy for me. In this list are many to choose from. Now, the only obstacle is finding the perfect one that your wife will love!
Amethyst Crystal Air Plant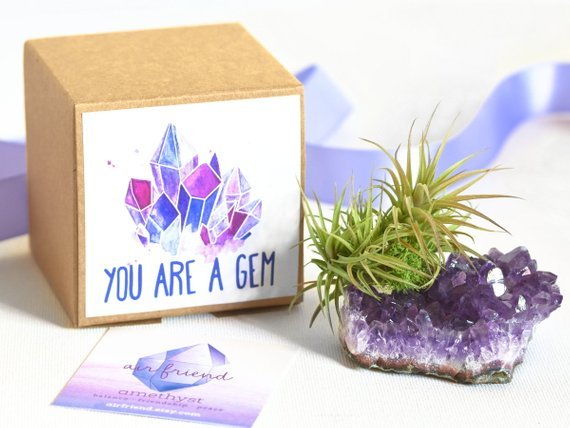 The amethyst crystal air plant is great for the wife if she loves plants or low maintenance greenery.
Leather Pearl Necklace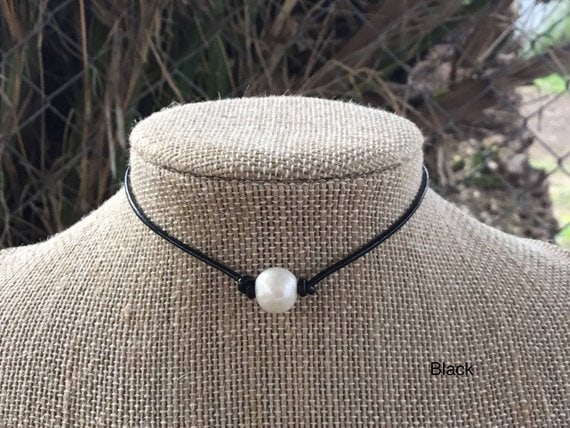 This leather pearl necklace is simple, but so beautiful and will look even more stunning around her neck. Perfect gift idea for your 12th pearls and colored gems modern anniversary together.
Teal Agate Gem Coaster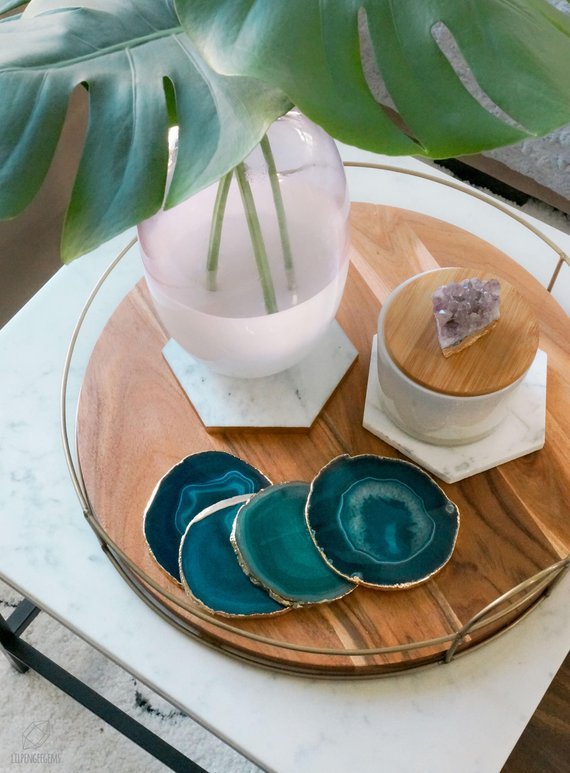 She is always yelling at you about setting your drinks directly on the tables in the living room, so you know she wants to keep them safe from water rings!
Seed Pearl Necklace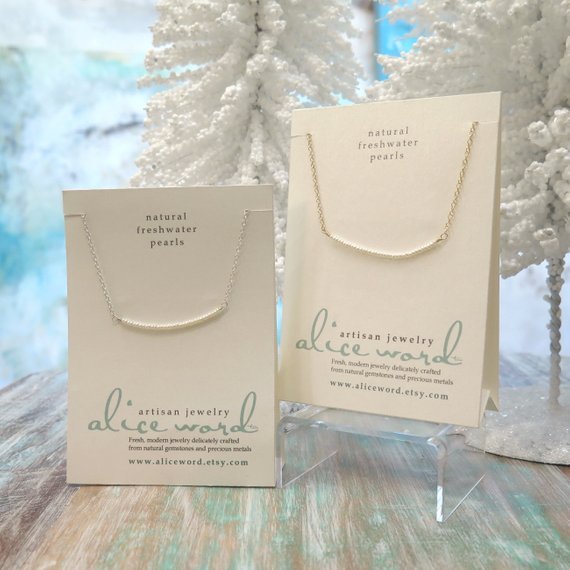 Great for any occasion where she has to dress up, the seed pearl necklace is stunningly beautiful.
Jade/Amber Gemstone Egg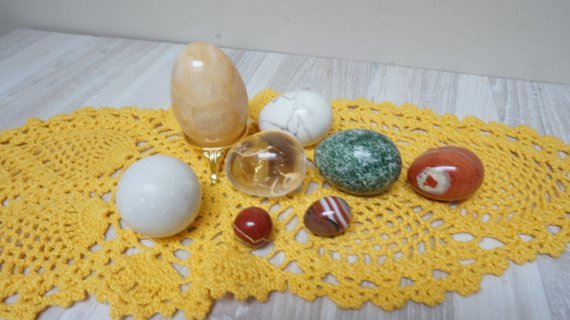 This gemstone egg in jade or amber is a great decor piece, especially if she needs something special to complete a look in the house.
Pearl Stud Earrings with Gemstones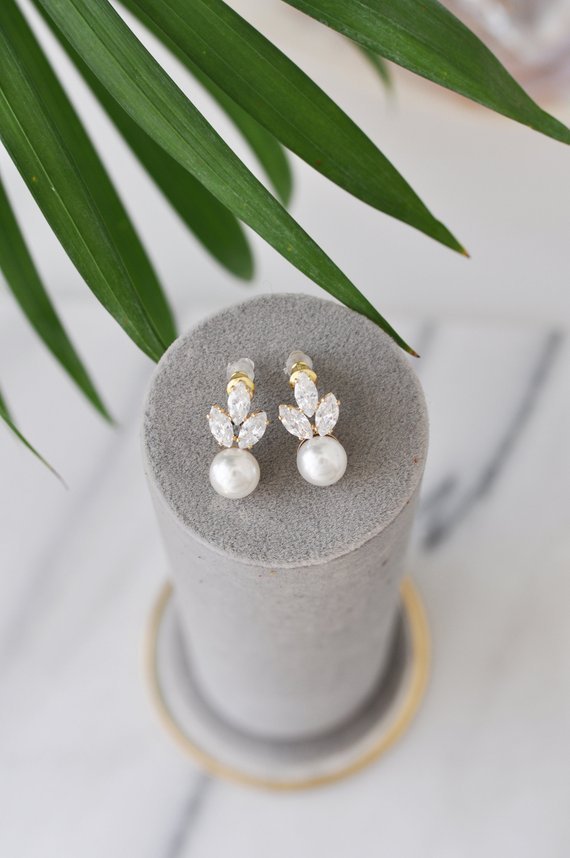 Beautiful pearl stud earrings that are great for weddings, church, and many other occasions. She will love how gorgeous they are.
Tiny Gemstone Necklace
You can get her birthstone if it is listed as one of the stones or her favorite color. This tiny gemstone necklace is so dainty, yet eye-catching!
Pearl Bracelet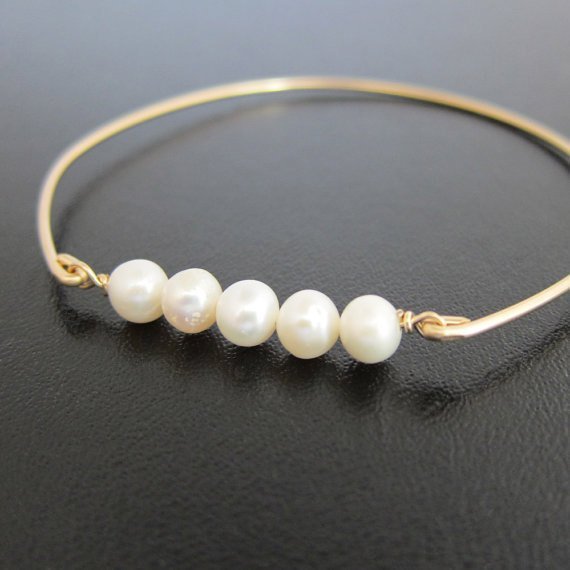 Every wife needs a pearl bracelet, to pair with pearl earrings and a pearl necklace, or even to wear on its own.
Handpainted Wooden Gem Pendant Necklace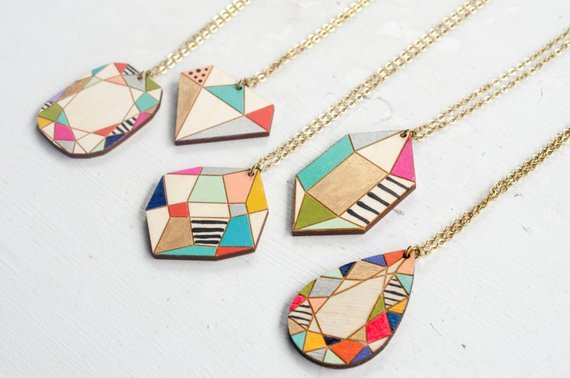 Colorful and unique, this handpainted wooden gem pendant necklace will go with any outfit. She will love how vibrant and playful it is.
Knot Bracelet with Pearl and Initial Charm
Personalize the initial charm and let the knot speak for itself. You two tied the knot twelve years ago, and your marriage is as strong as ever.
Celestial Horse with Gemstone Pendant
For the wife who loves horses, this celestial horse pendant with gemstones will delight her and make her smile.
Gold Filled Freshwater Pearl Coin Drop Earrings
The fact that these pearl earrings are gold filled freshwater pearls in the shapes of coins makes them even more elegant.
Gemstone Family Tree Birthstone Sculpture
Your life together includes a family that you have either combined or created, which is why a gemstone family tree sculpture with birthstones is the way to go for your anniversary. She will love it!
Long Deep Blue Freshwater Pearl and Leather Lariat Necklace
A casual necklace for outings, but one that means so much because of the years you have spent together.
Gem Slice Gemstone Choker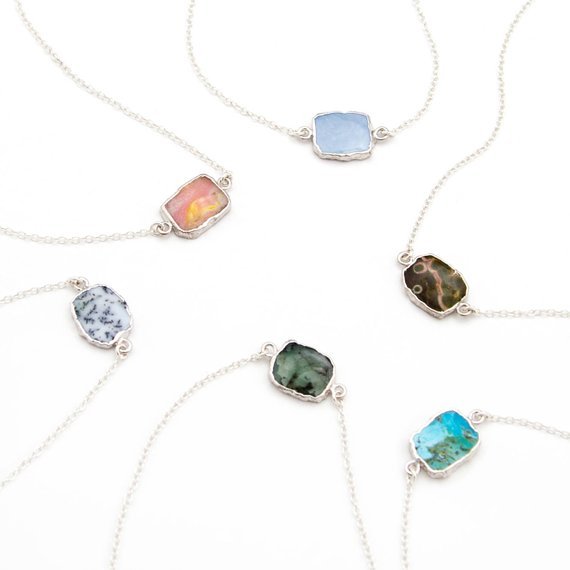 Pick the gemstone based on the colors she likes, and she will be impressed! Plus, this necklace will go with most outfits.
Pearl Stud Earrings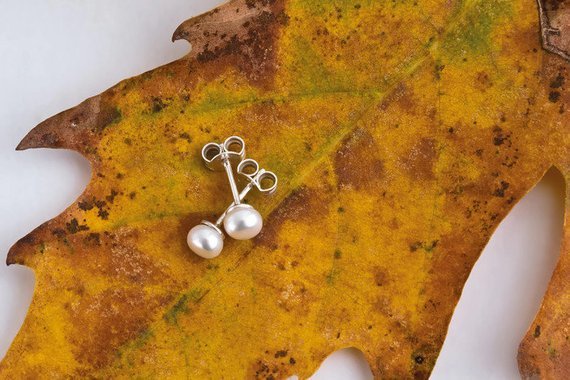 These pearl stud earrings are quite a bit simple but stunning! She will love them because she will know you thought of her when you picked them out.
Gem Diamonds Push Pins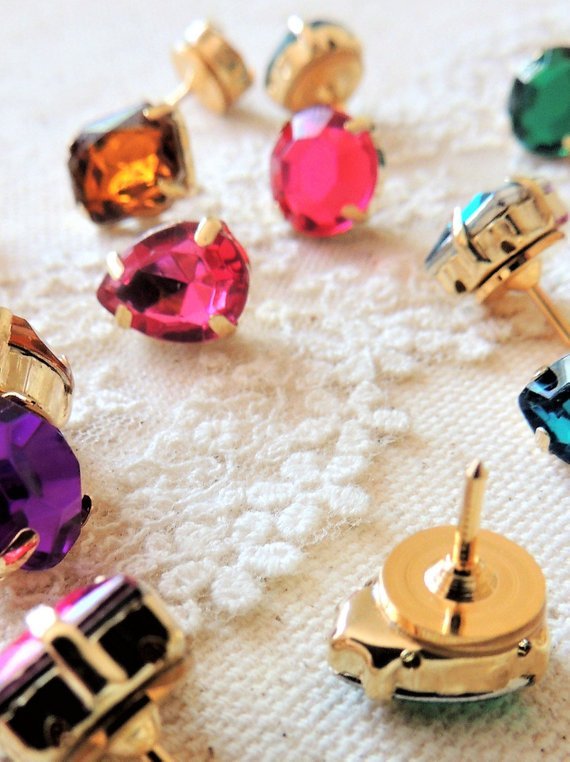 Gem diamonds to pin things up on the wall, a corkboard, or wherever else she uses push pins for. These are a fun way to decorate with too.
Pearl Bracelet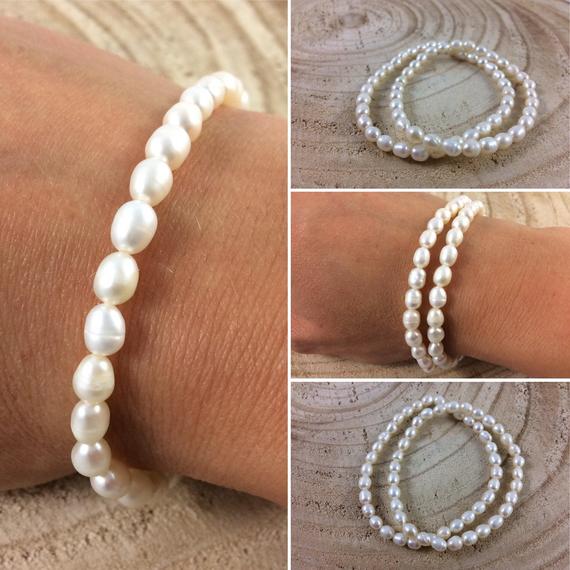 The simple pearl bracelet here will pair so well with the simple pearl stud earrings I previously mentioned.
Amethyst Chakra Gem Choker
If she is interested in balancing her chakras, an amethyst chakra gem choker will help her do so.
Leafy Brooch Pin with Lustrous White Freshwater Pearl
For the wife who enjoys wearing brooches, a beautiful leafy brooch pin with a lustrous white freshwater pearl on it is a great way to memorialize your 12th modern anniversary.
Pearls and colored gems are some of the most beautiful gifts, which may make it harder for you to choose a gift for your wife, but know that whatever you decide is something she will love.