Disclosure of Material Connection: Some of the links in this post may be "affiliate links." This means if you click on the link and purchase an item, I will receive an affiliate commission. Disclosure in accordance with the Federal Trade Commission's 16 CFR, Part 255. This site is a participant in the Amazon Services LLC Associates Program, an affiliate advertising program designed to provide a means for sites to earn advertising fees by advertising and linking to Amazon.
Even though we've come a long way on LGBT rights and acceptance, it's still a world where there's a lot of heteronormativity going on. So, here's our favorite his and his gift ideas for the gay couple in your life… Or your boyfriend.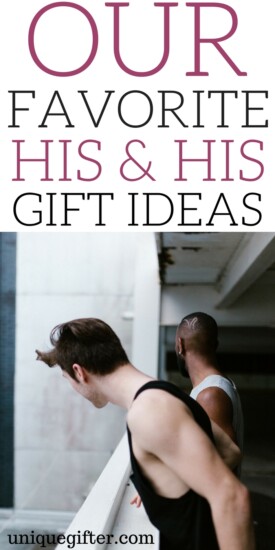 His and His Gift Ideas
Heart Cutout Bookmarks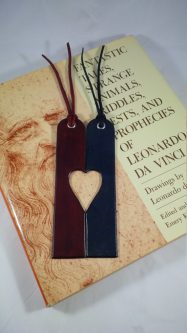 These beautiful leather bookmarks are perfect for the couple who reads a lot. It's a sweet reminder of their other half every time they pick up their book.
His and His Keyholder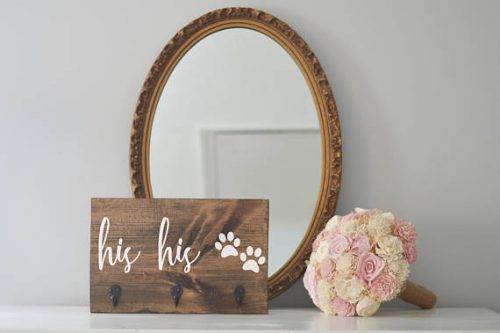 This sign has three hooks: two for the couple, and one for the third family member – a puppy. So cute!
Stoneware Mugs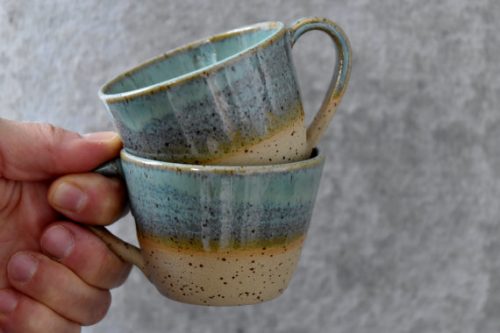 These handmade stoneware mugs have a unique leaf print on them and come stamped as "his" and "his". Perfect for guys who like that whole rustic feel.
Mr. and Mr. Sign
This cute engraved sign says "Mr. and Mr." and has their anniversary date engraved. Perfect for a married gay couple!
Wine Glasses
My boyfriend caught me adding this one to the gift guide and said we needed them. I can't imagine why *eyeroll*. Anyway, it's cute, it's funny, it will make "Mr. Always Right" roll his eyes.
Die Cut Keyring Holder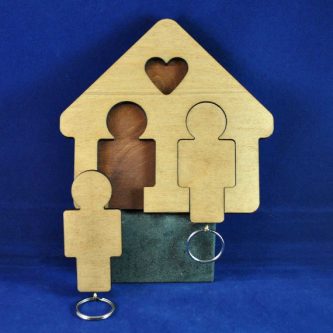 This his and his keyring holder perfectly secures both matching sets of keys in a tiny, loving house.
Mr and Mr Ring Box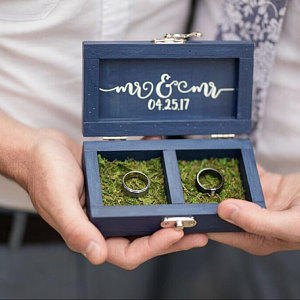 For the married couple, this ring box is a charming way to store their rings when they're not wearing them.
His and His Coasters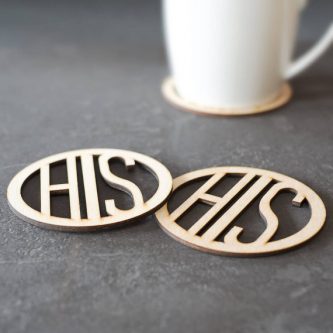 Hopefully this doesn't get too confusing…
Unique Table Lamp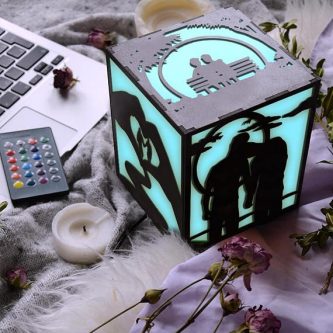 This cube-shaped table lamp features a bunch of gay-friendly scenes and can be lit in a rainbow of colours.
Mr and Mr Wine Bag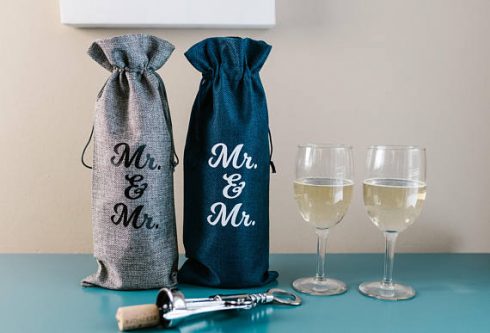 Get them a bottle of wine for him and him all wrapped up in this Mr. and Mr. burlap wine bag.
I Like His Mug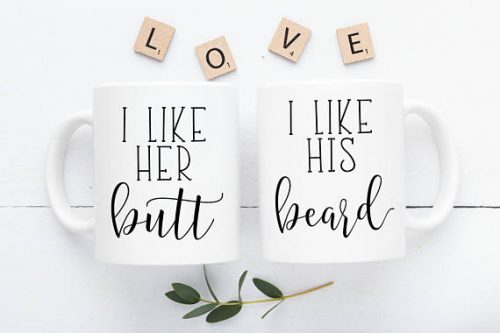 I like his beard… I like his mustache. These matching mugs are perfect for a pair of facial haired guys.
Novelty Toilet Paper
A relationship is about sharing, but maybe not everything.
Mr. and Mr. Cat Mugs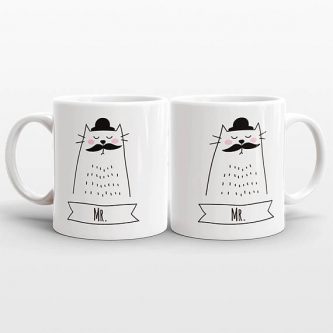 The gentleman's version of his or his, or shouldn't I say, gentlecat version. Top hats and monocles only while drinking, please.
His and His Pillowcases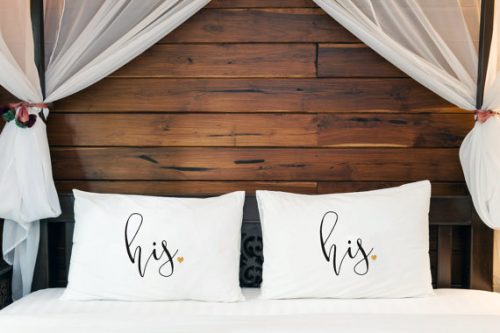 A same-sex take on the classic His and Her pillowcase trend. Don't worry, they probably know which "his" is which.
His and His Housecoats
These matching housecoats are monogrammed with "his" and "his" and come in a 2 piece set. This would also make a great engagement gift!
Shot Glasses
If they gay couple on your list are more of shot drinkers these his and his matching shot glasses are a perfect choice. Pair it with a bottle of their favourite alcohol for a fun gift.
Matching Hand Towels
These stylish, monogrammed hand towels are a perfect gift for guys who have everything else.
Mr. and Mr. Pillow
This garbage man sign would be a perfect gift for someone you don't know very well but still want to get a little something for.
His/His Bracelets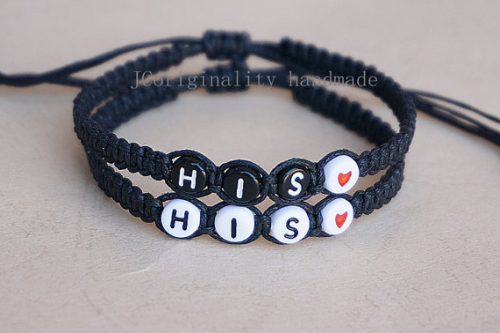 If they like to wear bracelets, this matching his and his bracelet set is a charming find. Handmade and customizable too!
Mini Dog Tags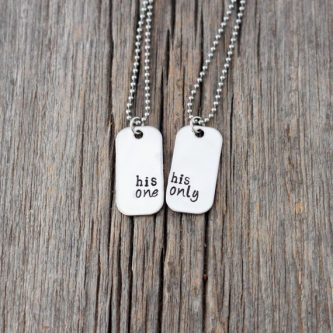 These adorably stamped mini dog tags are sweet gift to get a loving couple. One says "His one" and the other "His only".
Finding His and His gifts for a gay couple might be a bit of a challenge, but it's going to pay off when the couple unwraps your special gift.