Disclosure of Material Connection: Some of the links in this post may be "affiliate links." This means if you click on the link and purchase an item, I will receive an affiliate commission. Disclosure in accordance with the Federal Trade Commission's 16 CFR, Part 255. This site is a participant in the Amazon Services LLC Associates Program, an affiliate advertising program designed to provide a means for sites to earn advertising fees by advertising and linking to Amazon.
Health coaches have our best interests at heart and help us stay healthy physically, as well as mentally and emotionally. It's only fair to get them a nice gift to say how thankful you are for them! Any one of these gifts would be a nice gesture:
Thank You Gifts for Health Coaches
"Be Your Kind of Amazing" Coffee Mug
This coffee mug is a great way to show how amazing your health coach is in your life, as well as her other clients' lives!
"Hustle & Heart" Tote Bag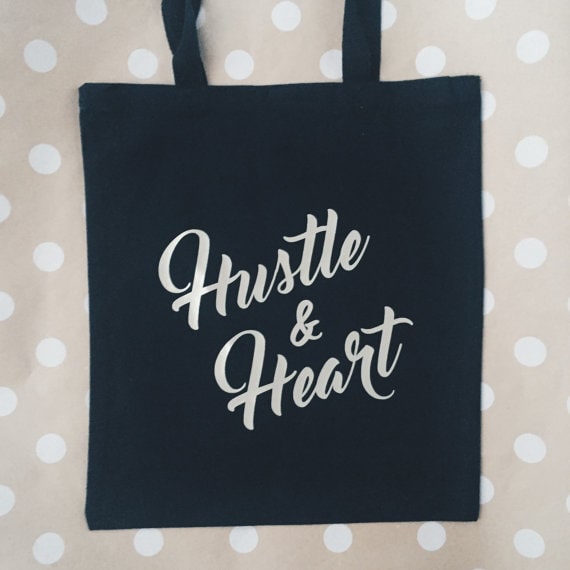 Tote bags are so useful, especially for someone who is running around meeting with people. Your health coach will appreciate this "Hustle & Heart" tote bag to carry around their tools of the trade!
Golden State Fruit Gourmet Abundance Basket
Fruit is good, and healthy, and this basket of Golden State fruit is such a wonderful gift for your health coach. You are showing how much you've learned and how much you appreciate their health as well.
Muscles & Mascara Hat
Show your health coach that you think they are a strong woman with this "Muscles & Mascara" hat!
"Coach" Baseball Cap
Here is another awesome hat, but with one simple word: "Coach." It's likely that your health coach is proud of their work and therefore would love to showcase it on their hat!
"Coach life is the best life" Sweatshirt
Like I mentioned, your health coach is most likely proud of their role and this sweatshirt will allow them to show this off to anyone who pauses long enough to read it!
Bluetooth Earphones
Bluetooth earphones are useful for when your health coach works out or needs some peace, without the cords getting tangled up. They also happen to be sweatproof so they are perfect for sweaty exercise sessions!
Weight Lifting Gloves
Just like the fact that your health coach might need some bluetooth earphones for workouts, they might also need some weight lifting gloves for weightlifting to build up their muscles.
2-pack Sports Whistles
Does your health coach boss you around like a sports coach? Get them this two pack of sports whistles as a funny gift!
Cliff Bars- Chocolate Chip
Cliff bars are great for helping with performance and energy. Your health coach would appreciate these to help them get through some of their more challenging days, especially if they love chocolate!
Stopwatch with Extra Large Display
Here's another wonderful tool for their workouts or their clients' workouts. They can train harder and more efficiently with a stopwatch!
Protein Shaker Cup
Whenever your health coach needs to drink a protein shake, this protein shaker cup allows them to do so from anywhere!
Personalized Monogrammed Clipboard
For all the paperwork they have to fill out and all the notes they need to write to keep track of information, this personalized monogrammed clipboard is perfect for them.
Personalized Planner/Agenda
Another personalized item for them, for writing down appointments and keeping track of upcoming events that they have!
Workout Headbands
Workout headbands will help your health coach keep the sweat out of their eyes while they workout.
Bright colored Scrunchies
Brightly colored scrunchies are perfect to help them keep their hair out of their eyes while they work or while they get their workout on!
Personalized Lanyard
When they have a special ID they need to carry around with them, this personalized lanyard is a great gift!
Tape Measurer
Tape measurers are great for measuring inches lost and that is better than having their client wait around for the scale to show their progress.
"Gym & Tonic" Fitness Water Bottle
The gym is considered medicine for many, and your health coach would appreciate this water bottle with "Gym & Tonic" written on it to help them keep hydrated.
"Never give up" Wall Decal
Your health coach spends a lot of time encouraging others to never give up, so a wall decal with the quote on it would lift their spirits and remind them of their mission.
The health coach in your life works hard to help others and getting them a special gift will show how appreciated and gifted they are!