Disclosure of Material Connection: Some of the links in this post may be "affiliate links." This means if you click on the link and purchase an item, I will receive an affiliate commission. Disclosure in accordance with the Federal Trade Commission's 16 CFR, Part 255. This site is a participant in the Amazon Services LLC Associates Program, an affiliate advertising program designed to provide a means for sites to earn advertising fees by advertising and linking to Amazon.
Tuck into your desk chair and pour yourself a cup of lukewarm, possibly stale coffee while you scroll through some hand picked Human Resources themed gift ideas! Gifting in the office isn't always that easy, but pleasing that Human Resources Advisor in your life doesn't have to be so difficult. Send some warm feelings and a couple of laughs down to your friendly local HR department this year with some of these gifts! (They'll need it!)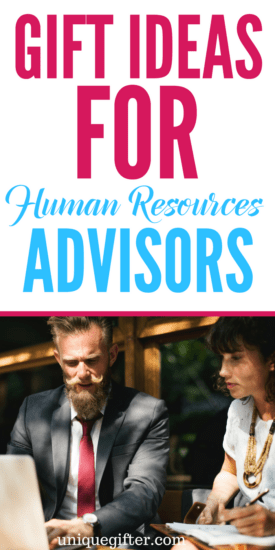 "I'm a Human Resources Manager" Print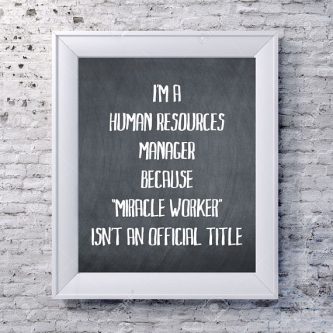 "I'm a human resources manager because 'miracle worker' isn't an official title" adorns this humorous print sure to resonate well with anyone in the HR field. This simple but heartwarming comedic print is a subtle way to connect to your Human Resources advisor.
Office Desk Chair Lumbar Support
This mesh chair support piece is just the right gift to help your Human Resources advisor decompress after a long day of dealing with their pleasant and cooperative coworkers. Help them kick back whether at home or in the office.
"Human Resources Manager" Decorative Street Sign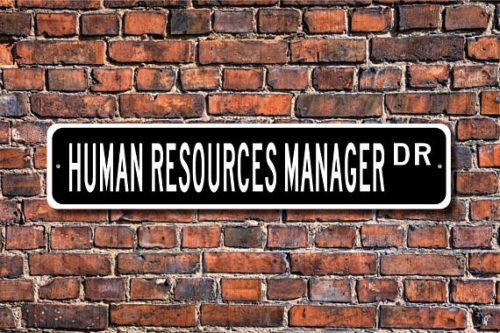 This eye-catching decorative piece resembles a street sign while letting everyone know who's door is down the hall. Fly your applied psychological leadership development cohesion workshop specialist flag high with pride!
Office Citation Notepad
Gag gifts are the cornerstone of any productive, happy, and effective workplace. This 'citation notepad' takes the guesswork out of any HR related office quandary with a few simple and comedic fields for your coworkers to fill out in your absence. Anyone in HR will be head over heels for this humorous gift to place on their desk!
Desktop Buddha Zen Garden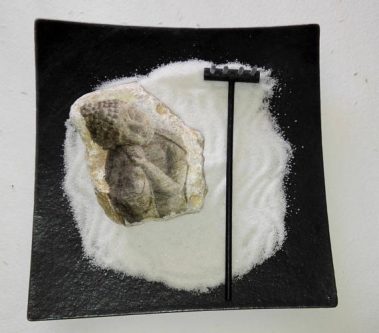 This ornate miniature zen garden is exactly what that HR advisor you have in mind needs to center themselves during a busy day. Taking a moment to rake the sand might even help them find their inner peace, what better gift could you give?
Multiple Business Card Holder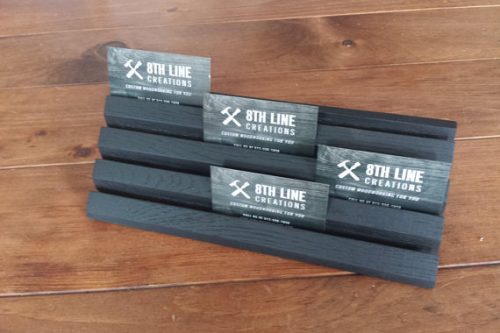 A Human Resources Advisor wears many hats, and they should have the card holder to match. Their multifaceted, professionalized team-oriented approach to increasing office productivity need be represented by a menagerie of business cards. This attractive black wooden multi tiered card holder should make the ideal gift!
"Ring for Coffee" Novelty Bell
We've all been there, wishing we could simply ring a bell to make coffee appear right in front of our eyes. Well now you can! Give your HR advisor the gift that keeps on giving, a magic coffee producing bell. (Results not guaranteed)
'Dwight' Wall Art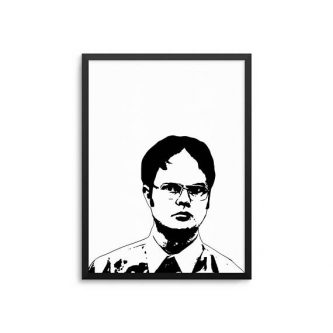 What other way is there to help someone in HR show off their office pride than with an instantly recognizable print featuring 'Dwight' from the hit show The Office? Resembling the type of people they're probably used to dealing with, the eccentric and listless character is the perfect mascot for their office or cubicle!
Desktop Catapult
Help your favorite HR department desk jockey wage war on Accounts Receivable with this miniature catapult! Regin rubber-band balls and cashews down upon your office foes and dissuade any nosey co workers from entering your territory with this catapult set.
HR Pin Collection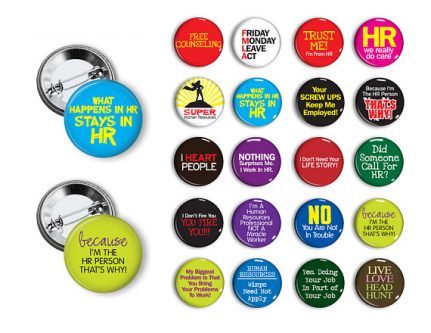 This pack of twenty Human Resource related pins make for the perfect stocking stuffers, gift exchange fodder, and surprise present. Let everyone in your HR department show off their office pride with these funny pins!
Hand Sanitizer Holder
An Human Resources Advisor never knows what challenges will await them in a day, commonly communicable illnesses shouldn't be one of them. This hand-sanitizer desk holder keeps the nauseously fragrant antibacterial liquid at arm's reach for any occasion.
Joke Complaint Department Sign
Suitable for office walls and cubicle dividers, this 'take a number' tag attached to a mockup hand-grenade will help your favorite HR advisor express their disdain for anyone audacious enough to lean into their cubicle and rattle off office complaints.
Joke Human Resources Mug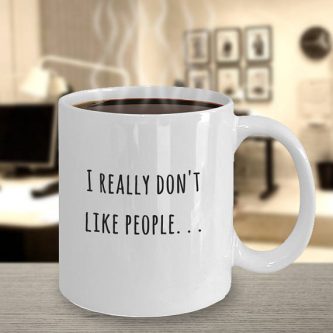 Everyone knows the best mugs tell the truth; that's why this ceramic-coffee-delivery-system expresses the thought on every HR advisor's mind.
Human Resources Kit For Dummies
Whether or not this becomes a joke gift is dependant on who you're giving it to. Either you're telling your HR Advisor they've got some brushing up to do, or you're trying to win a laugh with this For Dummies HR kit.
Funny Human Resources Christmas Ornament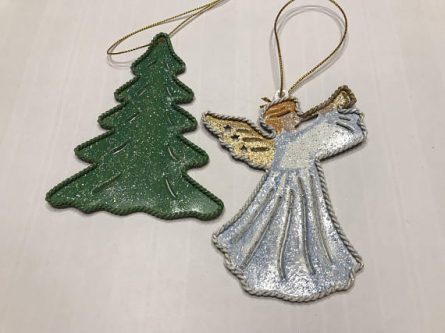 This Christmas Tree ornament reads, "Nothing surprises me, I work in HR". Let your HR Department know you're thinking about them this holiday season with this unique present.
Office Space Gift Kit
The well-know satirical comedy poking fun at office dredgery, Office Space comes to life in this pack of gags from the film itself! Anyone in your HR department is sure to recognize the iconic red stapler, and 'jump to conclusions' mat (which very well may come in handy in HR).
Comedic Paperweight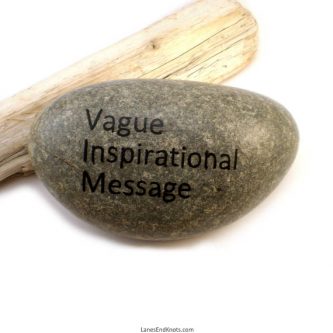 All paperweights should tell jokes. This rock engraved with 'Vague inspirational message' (Literally), is a great way to put a smile on any office worker's face. With all of the silly clutter that adorns the desks of office drones everywhere, yours might as well make people laugh!
Bull**** Red Button
This electronic soundmaker helps you say what's really on your mind, especially that of a Human Resources advisor. Surprise your favorite productivity solutions specialist with this humorous gag gift!
(Real?) Voodoo Doll
Traditionally employed in a long lost form of black magic, this Voodoo Doll is exactly what every Human Resources advisor should have at arms reach. Effectively a unique stress doll, give your HR department the gift of cathartic-curse-laying with this authentic gift!
Nope Desk Nameplate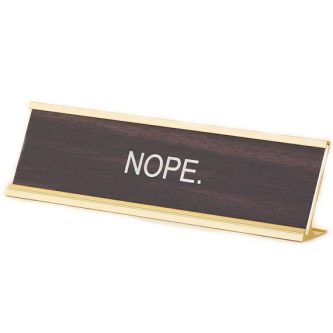 As an HR advisor, you can expect to have hordes of people lining up to stomp into your office for any manner of probably miniscule office hardships. This desk plaque is perfect for when your favorite HR advisor hits their boiling point, simply place it on their desk to send walking problems on their way.
Human Resource professionals meticulously direct the offices of tomorrow, benefitting productivity and employee satisfaction along the way. Show them you care with this collection of unique gift ideas!