Disclosure of Material Connection: Some of the links in this post may be "affiliate links." This means if you click on the link and purchase an item, I will receive an affiliate commission. Disclosure in accordance with the Federal Trade Commission's 16 CFR, Part 255. This site is a participant in the Amazon Services LLC Associates Program, an affiliate advertising program designed to provide a means for sites to earn advertising fees by advertising and linking to Amazon.
Wow! You guys made it to your fifth anniversary! It is the anniversary of wood, so a wooden gift for your wife will mean a lot more than just any other gift. It shows her that you pay attention and thought it out. However, finding just any wooden gift that she will love is not easy. That's why this list exists.

5th Wooden Anniversary Gifts for Her
We also have an extensive gift guide for him too!
"Better together" Rustic Wooden Sign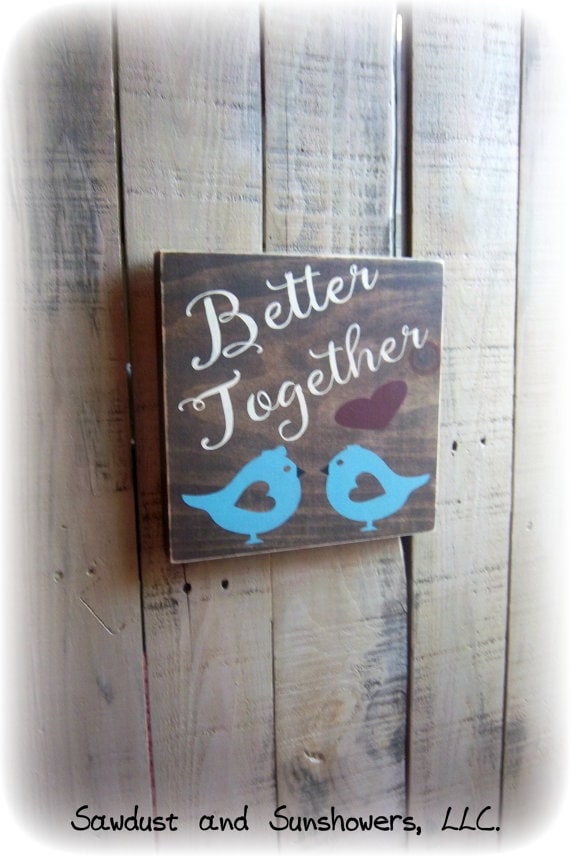 The two of you are always better together. This simple rustic wooden sign is such a sweet way to remind her.
Wooden "Love" Sign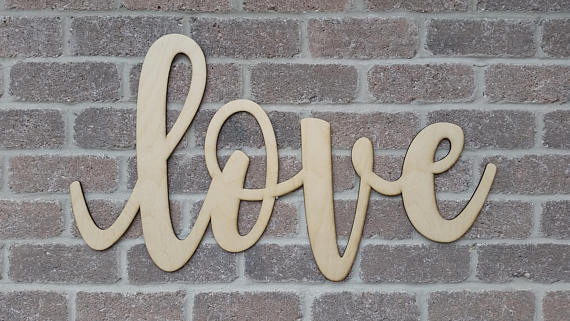 Simple, yet powerful, with the word "Love" in a wooden sign.
Custom Handmade Wooden Puzzle Box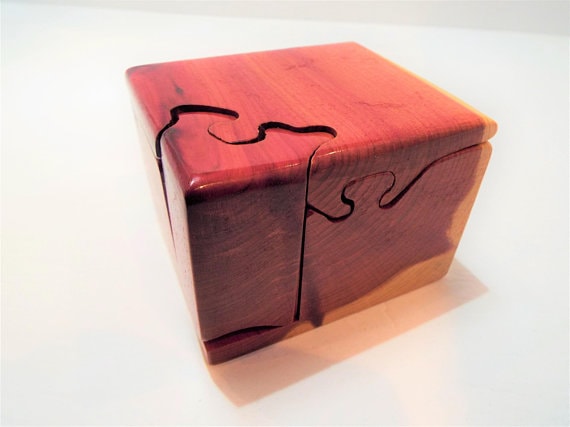 While this is more of a decor piece, you could also write a little love note mentioning how you guys fit together like puzzle pieces.
"Dinner is coming" Game of Thrones Wooden Serving Board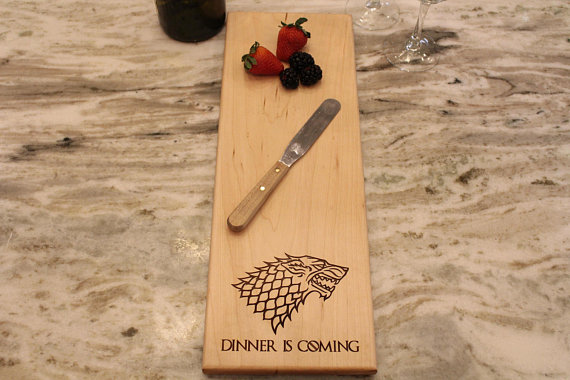 If she loves Game of Thrones, this "Dinner is coming" wooden serving board will quickly become her favorite way to serve food.
Personalized Wooden Engraved Photo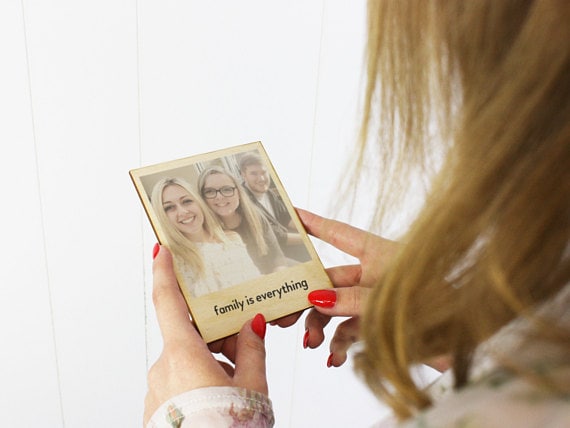 Unique and beautiful, a personalized wooden engraved photo is a gift that both of you can cherish for many years to come.
"God gave me you" Wooden Sign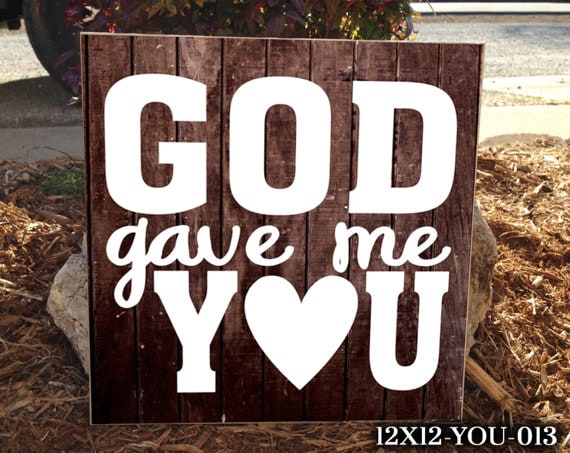 God gave you her for a wife, and you are forever thankful for that.
50 Reasons I love you because… Wooden Heart Message Rustic Gift Box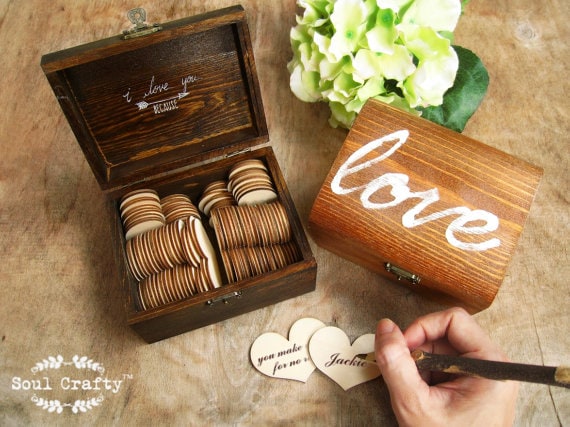 A sweet little box to write out fifty reasons you love her. That may seem like a lot, but surely you can think of fifty things she does, says, or shows you that make you love her after being married for five years.
Pink Ivory Wood Ring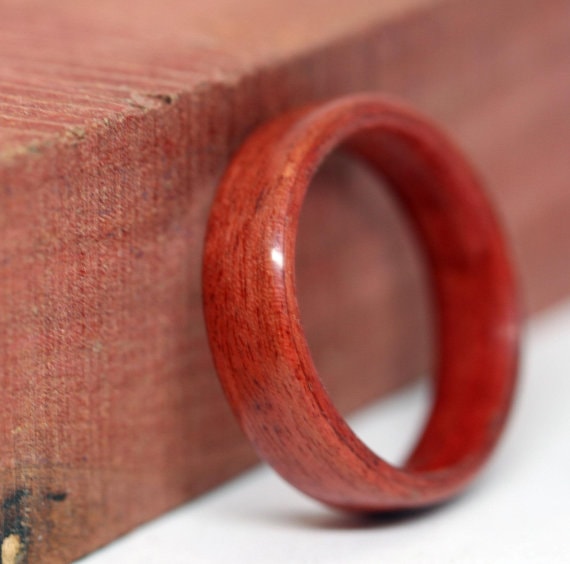 This pink ivory wooden ring will become her favorite piece of jewelry, simply because she received it from you on your fifth wedding anniversary.
Cookie Stamp Folk Flowery Damask Pattern Wooden Rolling Pin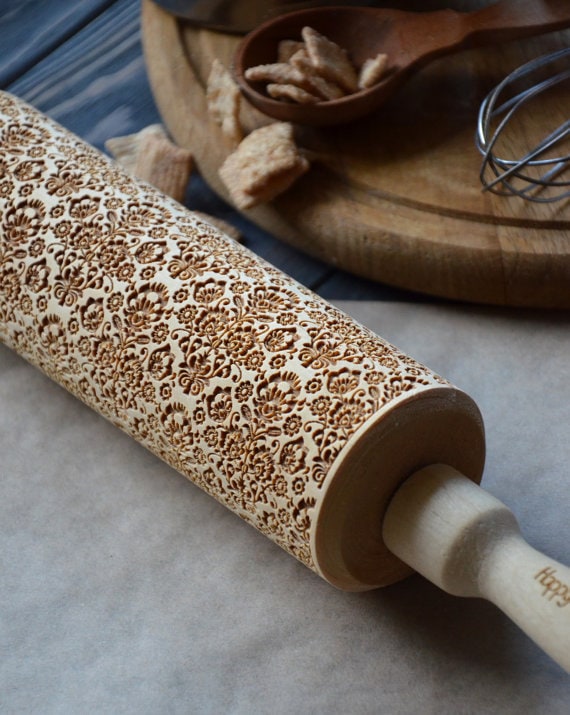 She can make some delicious, beautiful cookies with this folk flowery damask pattern wooden rolling pin.
"Where it all began" Coordinates Wood Sign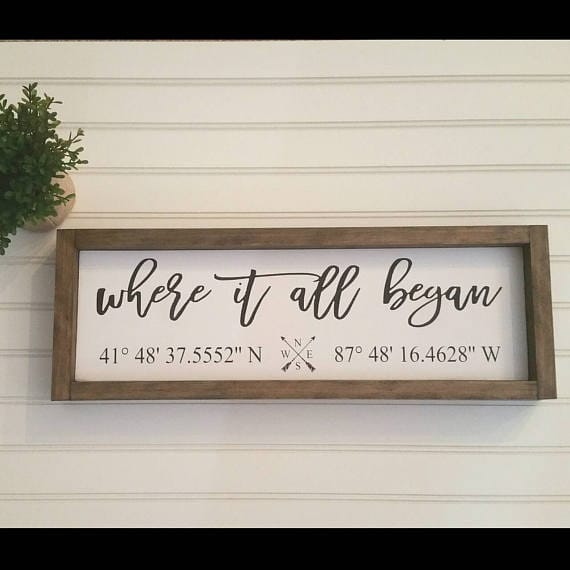 Your love began in a physical location, put the coordinates on this wood sign for your fifth wooden anniversary.
"You light up my life" Wooden Tealight Holder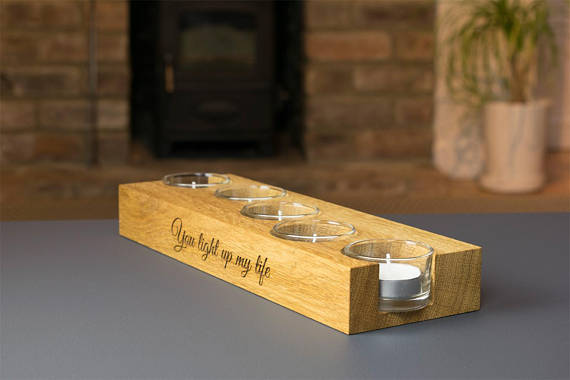 She lights up your life, and you hers. There is no doubt about it!
Geometric Wood Stud Earrings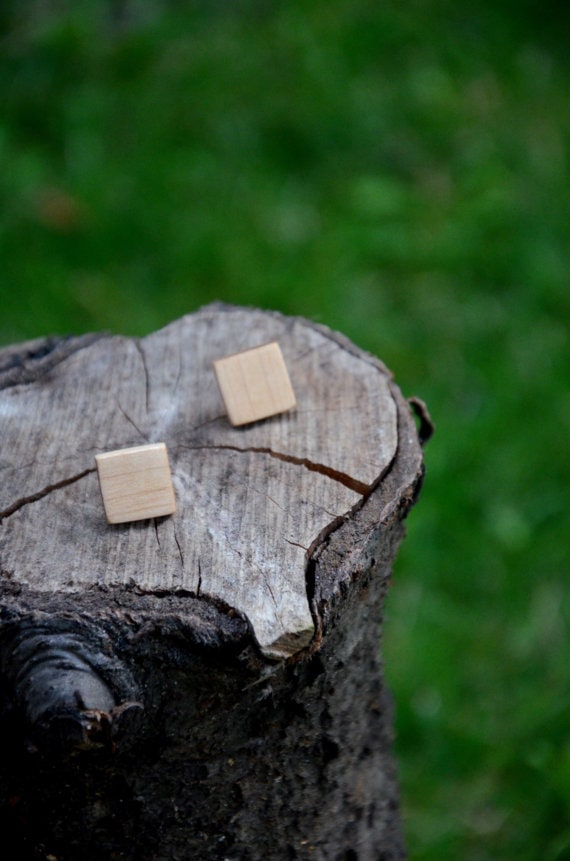 Almost every woman likes to receive jewelry for their anniversary, and for the fifth wooden anniversary, these geometric wood stud earrings are perfect.
"Time to shine" Shelf Sitter Wood Sign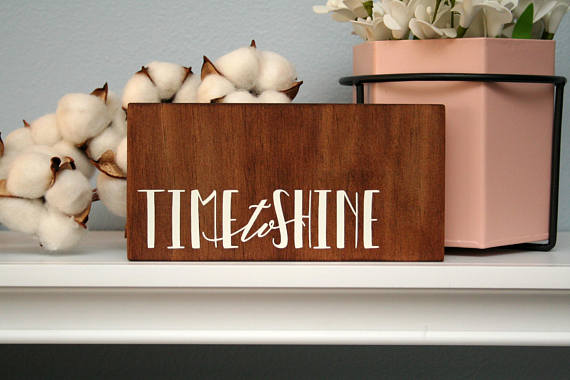 It's time for you and your wife to shine now that you have made it through the first five years of marriage together.
Personalized Wooden Pencil Box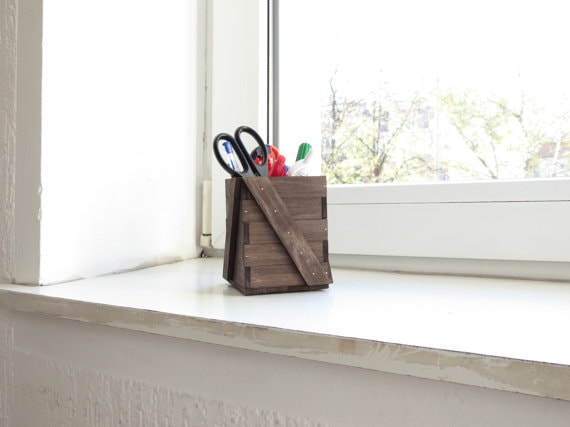 If your wife is an artist, she will really appreciate this wooden pencil box that can be personalized with her name, one of her drawings, or a logo!
Wooden Table Lantern Home Decor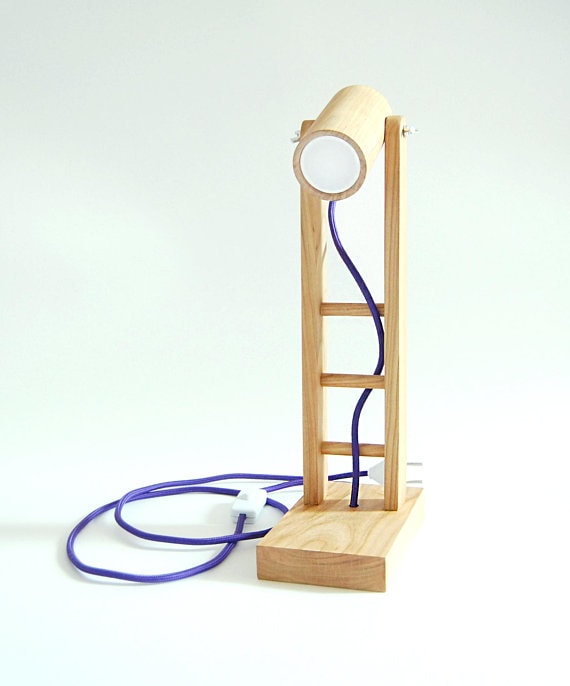 There is never enough light in your house, so what is better for your fifth wooden anniversary than a wooden table lantern?
Custom Laser Cut Wooden Bookmark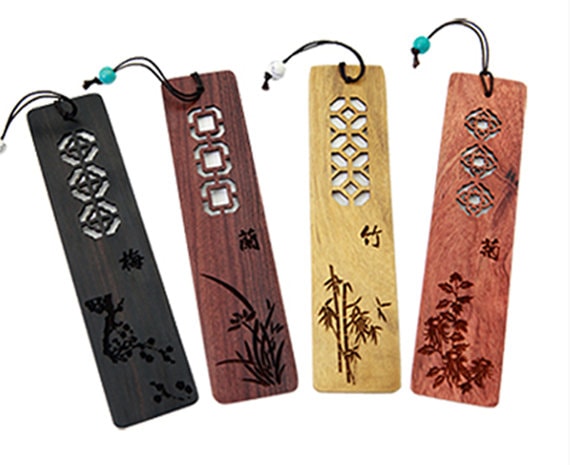 For the bookworm of a wife, this custom laser-cut wooden bookmark will help her to always keep her place in the book.
Couple's Wood Sign with Names and Date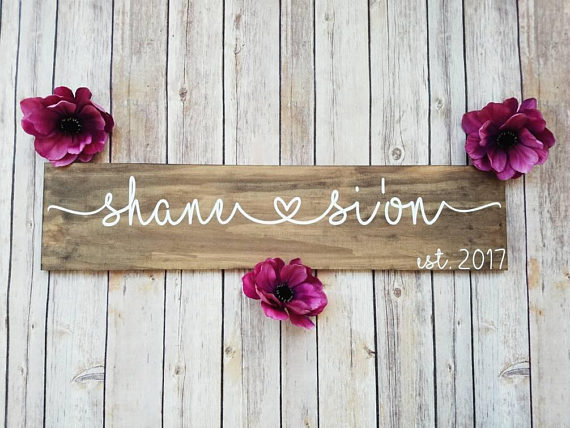 Every couple needs a wood sign with their names and date on it for their fifth wooden wedding anniversary.
Wooden Travel Journal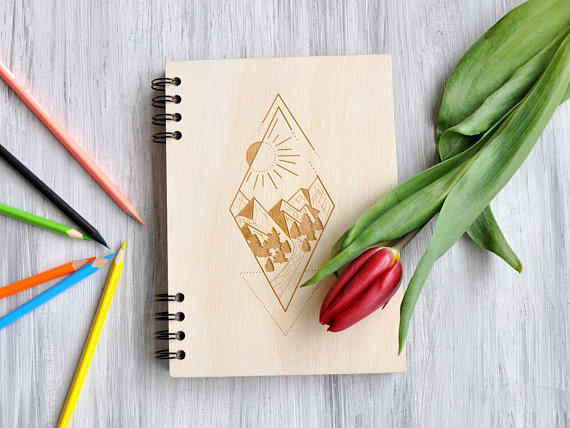 If she has a traveler's heart, this wooden travel journal will be the perfect place to keep track of all of her adventures.
"Together is my favorite place to be" Wood Sign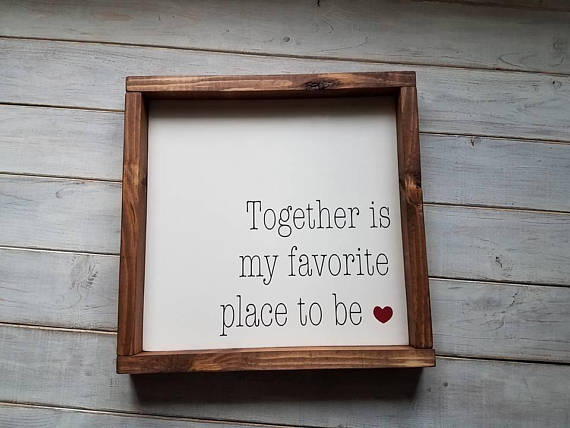 Your favorite place to be is together, no doubt in either of your minds!
Modern Wood Coasters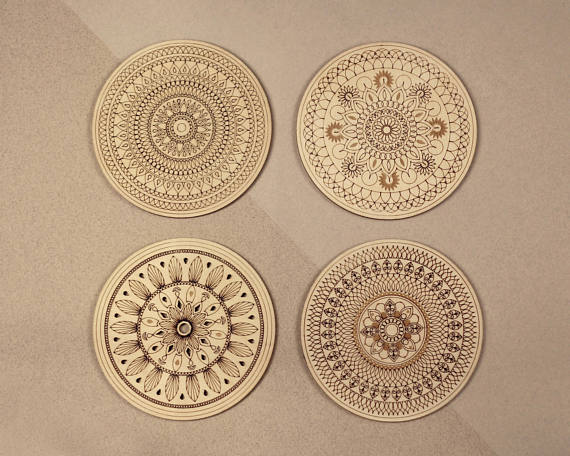 These modern wood coasters will keep her tables safe from water rings in style.
For your fifth anniversary, a wooden gift is the best way to go. It is so meaningful and fun. I mean, look at all these amazing gifts that are made of wood!
Related: For even more amazing Anniversary Gift Ideas, visit our Complete Anniversary Gift Guide Directory.