Disclosure of Material Connection: Some of the links in this post may be "affiliate links." This means if you click on the link and purchase an item, I will receive an affiliate commission. Disclosure in accordance with the Federal Trade Commission's 16 CFR, Part 255. This site is a participant in the Amazon Services LLC Associates Program, an affiliate advertising program designed to provide a means for sites to earn advertising fees by advertising and linking to Amazon.
Our grandpas hold a special place in our hearts. They teach us things, show us their heart, love us unconditionally, and may even be a safe haven we run to when things are tough. If you want to celebrate your grandpa this Father's Day, check out these awesome gift ideas. One of them, coupled with a heartfelt card, can show how much he means to you this year.

Father's Day Gifts for Grandpas
Father's Day is Just Around the Corner!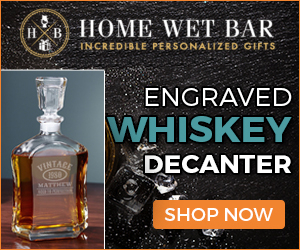 "The fish are calling and I must go" Phone Case
When your grandpa loves to fish, he definitely needs a fishing-themed case to keep his phone safe from drops.
Shoes Keychain
Remind your grandpa that no one could fill his shoes, with a pair of shoes on a keychain.
"My favorite people call me grandpa" Pillow
His favorite people in the whole world are his grandkids, and you're one of them. Of course he needs this pillow!
"Just one more car, I promise" Shirt
When your grandpa is obsessed with cars, whether it is in admiring them, working on them, or collecting them in some shape or form, he will love wearing this shirt.
Personalized Monogrammed Money Clip with Initials
Every grandpa needs a personalized monogrammed money clip with his initials on them, especially if he doesn't like carrying around a wallet.
"My grandpa is a true classic" Classic Car Mug
Your grandpa is a true classic, he may be old but he is valuable!
"Mr. Fix it" Keychain with Tool Charms
Who always needs to fix things for you or your family? If it's grandpa, he is certainly "Mr. Fix it!"
"Born to hunt, forced to work" Man Cave Sign
One of the things your grandpa was born to do is hunt, he does it a lot and he does it well. However, like most people, he has to work for a living. He needs this man cave sign for when he is unwinding from work at night or on the weekends.
"If grandpa can't fix it, no one can" Shirt
Well, it's true, if grandpa can't fix it, no one can!
Hockey Coasters
For the hockey grandpa, these hockey coasters will look nice on his tables!
Jeep "Not all who wander are lost" Custom Engraved 30/50 Cal Ammo Can
If your grandpa fought in a war, or likes war relics, he will enjoy this Jeep "not all who wander are lost" custom engraved ammo can to keep his collectibles and other valuables in.
"World's best grandfarter, I mean Grandfather" Coffee Mug
The grandpa that farts a lot needs this coffee mug for sure!
"Rawwr means I love you" Dinosaur Keychain with Customizable Charm
Whether you or your grandpa like dinosaurs, he will love this cute little keychain with a customizable heart or birthstone charm attached.
"If I'm fishing, I'm happy" Shirt
Everyone knows that your grandpa is happiest when he's fishing!
Personalized Hand Stamped Dog Tag Necklace with Names
These personalized hand-stamped dog tag necklaces with the names of his grandchildren will make him the happiest man alive.
"Giving, smart, brave, mentor, loved, respected, admired" GRANDPA Personalized Art Print
Your grandpa is all of these things: giving you time and love, smart to teach you, brave to protect his family, a mentor to guide you, and loved, respected, and admired by many.
"Dads know a lot, but grandpas know everything" Hat
While your dad may know a lot, your grandpa knows "everything." He's been alive longer, and has acquired more knowledge and experience in that time. Let him tell that to everyone he comes into contact with while wearing his new hat.
"0% hair, but 100% awesome" Shirt
Your grandpa may be bald, but he is completely awesome!
"Life is better on Papa's boat" Wood Sign
If the two of you have had a lot of wonderful adventures on his boat, then this is the gift for him.
Recycle Tin Containers with Custom Laser Engraving
Customize the tin container with his name, either his real name or "grandpa" and place something like a picture or other memory inside for him to see when he opens it, and to keep close to his heart.
Grandpas deserve to get a gift on Father's Day too, they are one of your father figures and have done a lot for you. However, sometimes finding the right gift can be challenging. This list is a great place for you to start and find just the right gift for him.