Disclosure of Material Connection: Some of the links in this post may be "affiliate links." This means if you click on the link and purchase an item, I will receive an affiliate commission. Disclosure in accordance with the Federal Trade Commission's 16 CFR, Part 255. This site is a participant in the Amazon Services LLC Associates Program, an affiliate advertising program designed to provide a means for sites to earn advertising fees by advertising and linking to Amazon.
The 80th wedding anniversary might be one of the rarest anniversaries to celebrate, but that is all the more reason to celebrate. One way to celebrate is to give a significant and loving gift to your spouse. Whether that be oak, diamond, or pearl, this list is the perfect place to find those gifts.
Unique 80th Oak, Diamond or Pearl Anniversary Gift Ideas
Celebrate this fantastic anniversary with any of these terrific gift ideas.
Oak
Real Oak Leaf Dipped in Gold Necklace
This real oak leaf that has been dipped in gold will leave them feeling cherished and luxurious.
Engraved Coordinates Oak Keychain
The coordinates where you met, had your first date, or got married can be engraved on this oak keychain as a special homage to your life together.
Oak Tree Necktie
For the man, an oak tree necktie is the perfect type of oak gift for your 80th wedding anniversary.
Personalized Oak Letter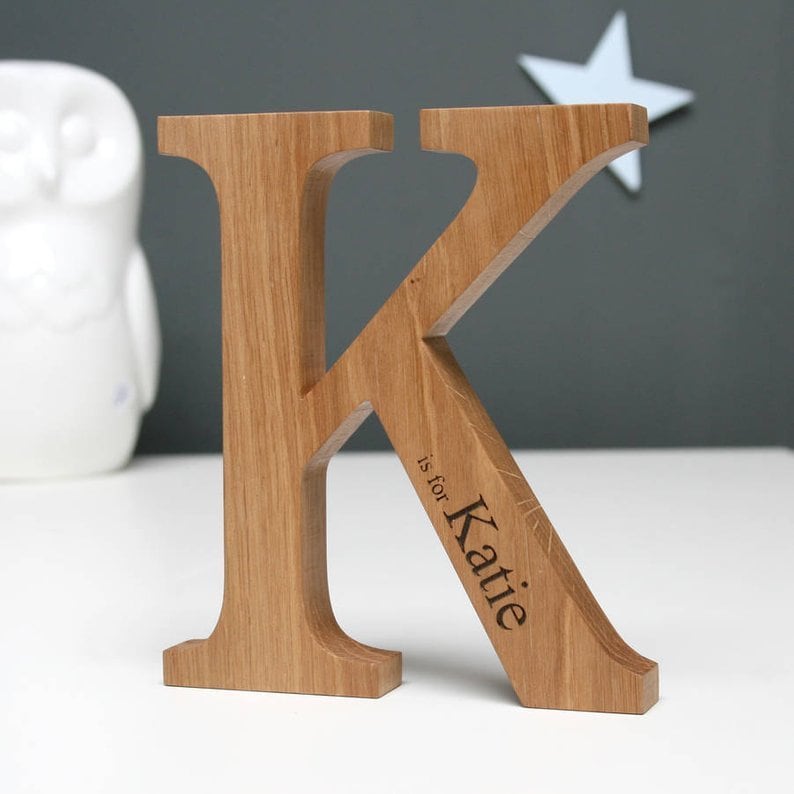 The first letter of your last name can be made into a personalized oak letter with your name and maybe even the date of your marriage on it.
Solid Oak Mr. & Mrs. Plaque
These Mr. and Mrs. plaques will look lovely in your home or bedroom.
Oak Leaf Bracelet
An oak leaf bracelet is just stunning and beautiful.
Wooden Oak Name Keyring
If all else fails, a wooden oak name keyring is the perfect gift to celebrate your 80th wedding anniversary together.
Diamond
14K Gold Stud Diamond Earrings
Even the simplest gold stud diamond earrings are the most beautiful when it comes to celebrating such a momentous and rare anniversary.
Diamond Eternity Tennis Bracelet
The classic diamond eternity tennis bracelet will look classy on her wrist.
Diamond Moonstone Necklace
You two have spent many, many moons together.
Personalized Diamond and Sterling Silver Silk Bangle
Personalized with her name, this diamond, and sterling silver silk bangle is also unique in its style.
14K Solid Gold Diamond Bar Necklace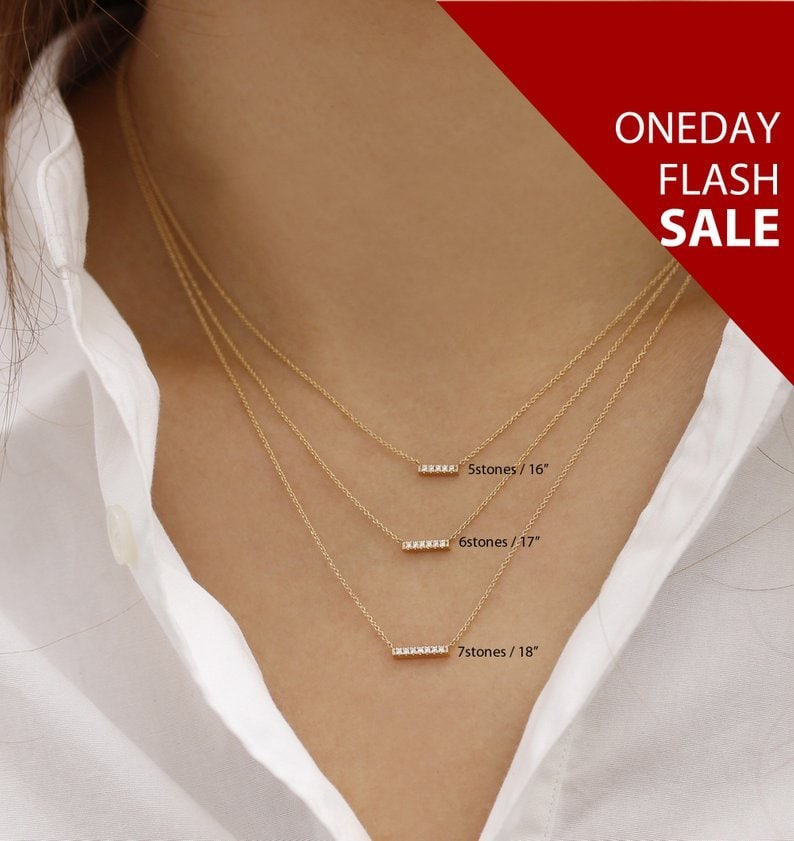 This solid gold diamond bar necklace will look absolutely stunning around her neck.
Raw Diamond Earrings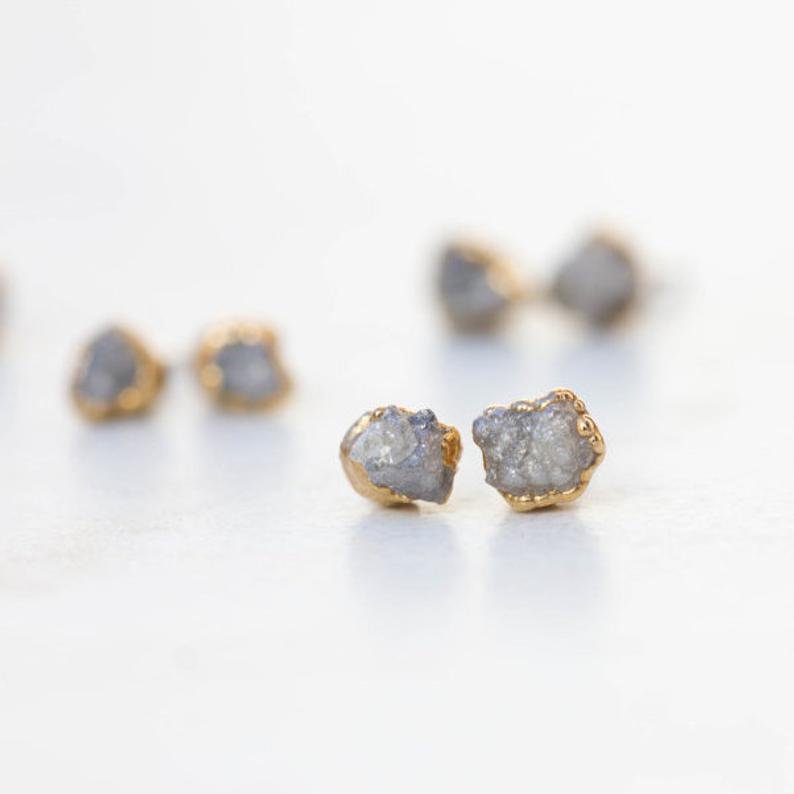 Raw diamonds are even more beautiful than those that are shaped and treated.
Natural Diamond Cluster Ring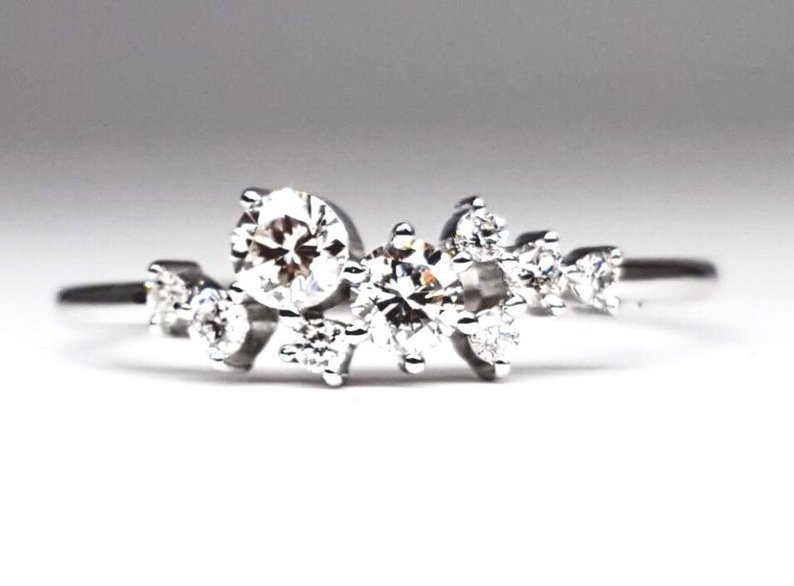 The natural diamond cluster ring is unique, just like the 80 years, you have spent as a married couple so far.
Pearl
Gold Single Pearl Necklace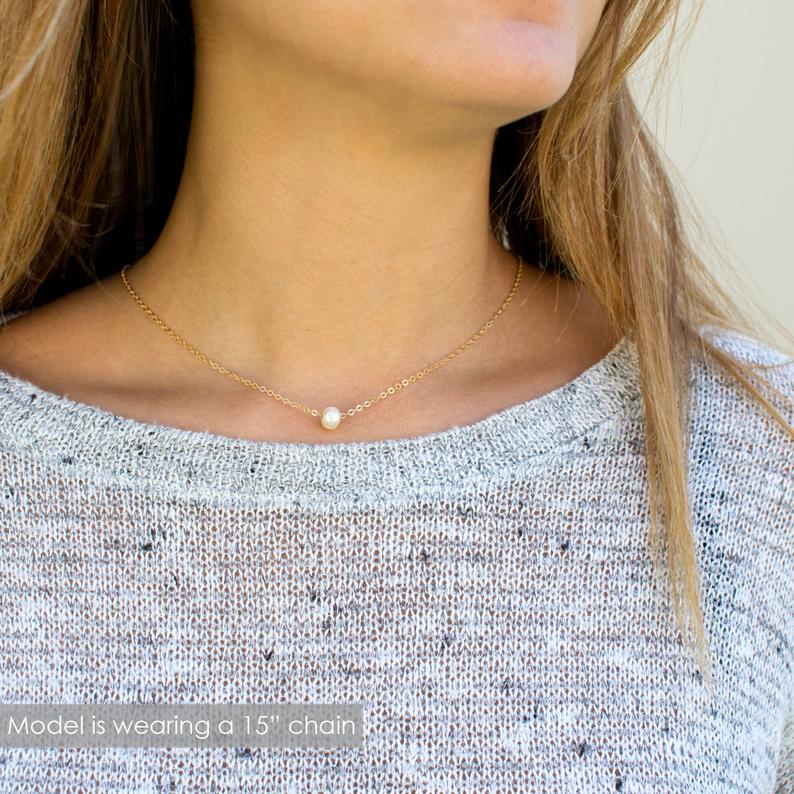 A gold single pearl on this necklace is the best way to celebrate the pearl part of your anniversary.
Gold Pearl Hoop Earrings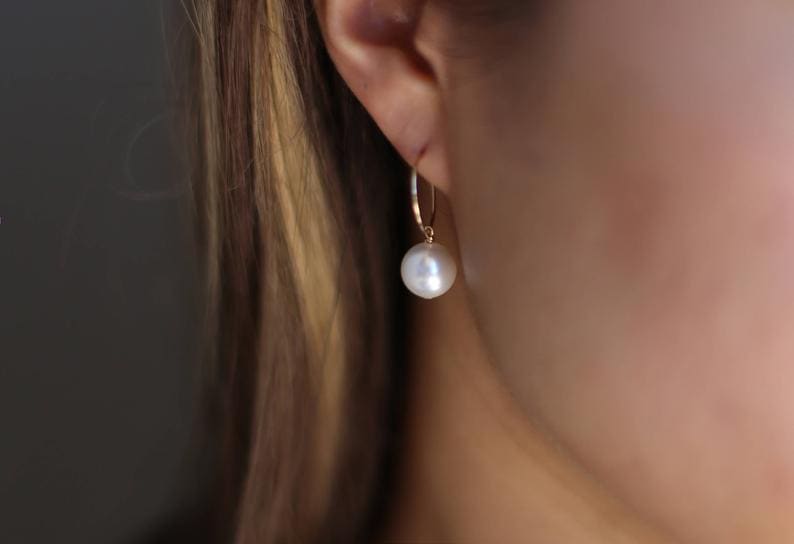 A twist on having both pearls and hoops, these earrings go well with whatever she wants to wear.
Dainty Pearl Bracelet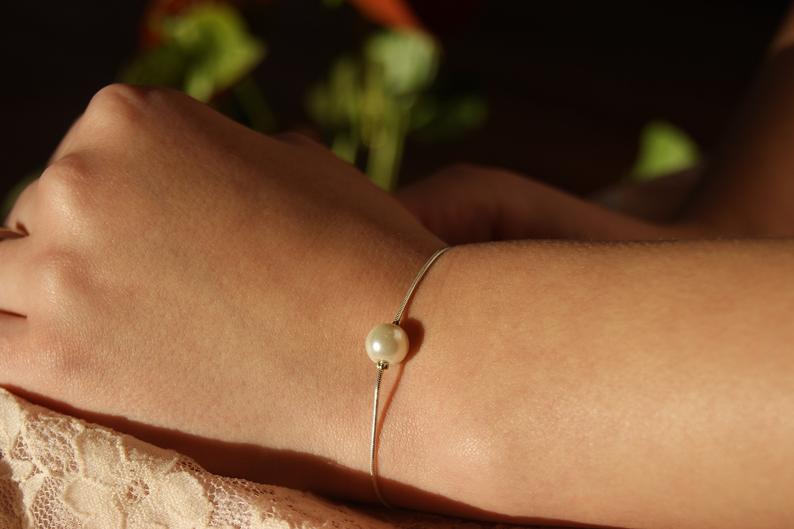 This dainty pearl bracelet is stunning, and she is going to love it!
Dainty Pearl Bar Necklace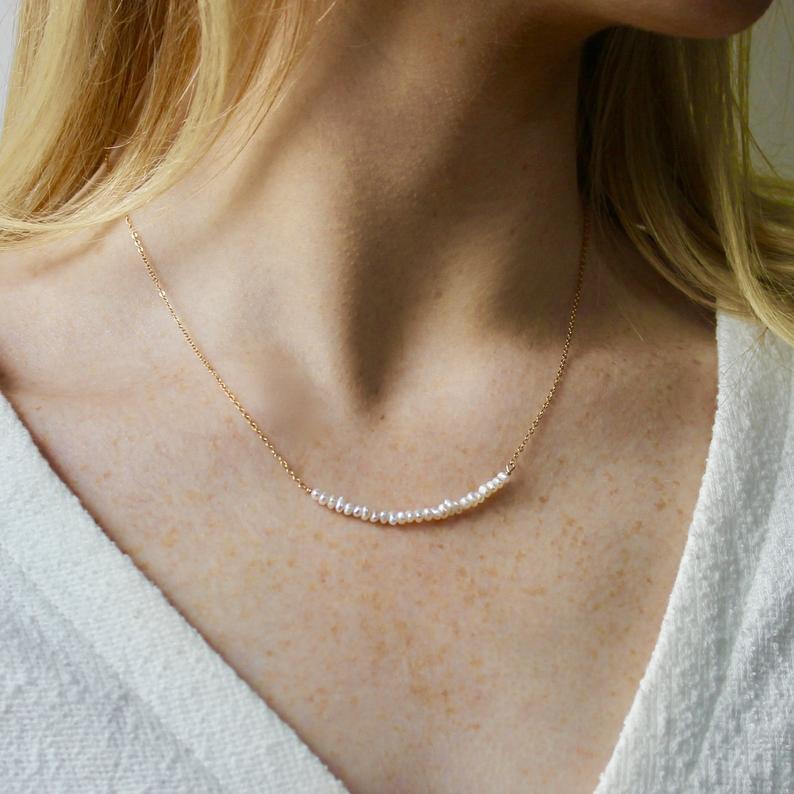 The many tiny pearls on this dainty pearl bar necklace are beautiful.
Freshwater Pearl Earrings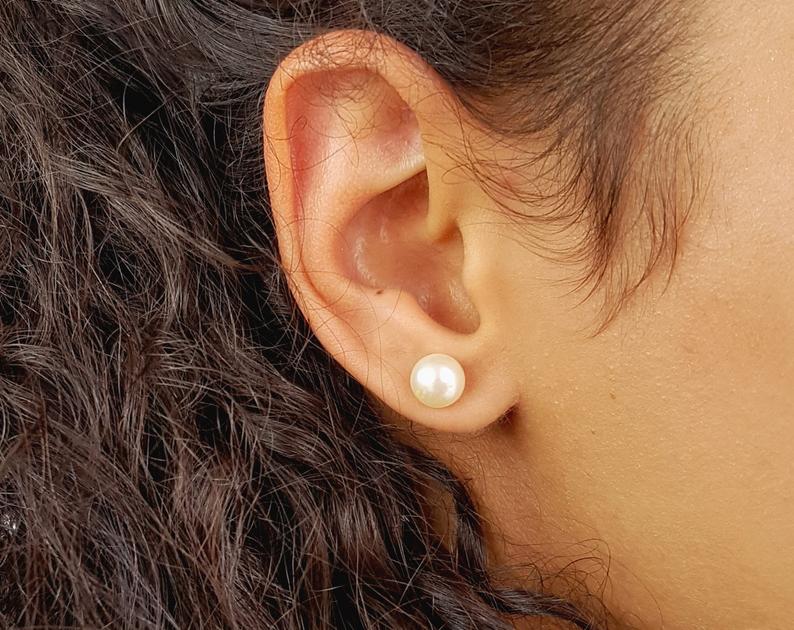 You can choose your own special color on these freshwater pearl earrings, whether that be the original white, or pink, blueberry, peach, plum, or another.
Family Tree Necklace with Swarovski Pearl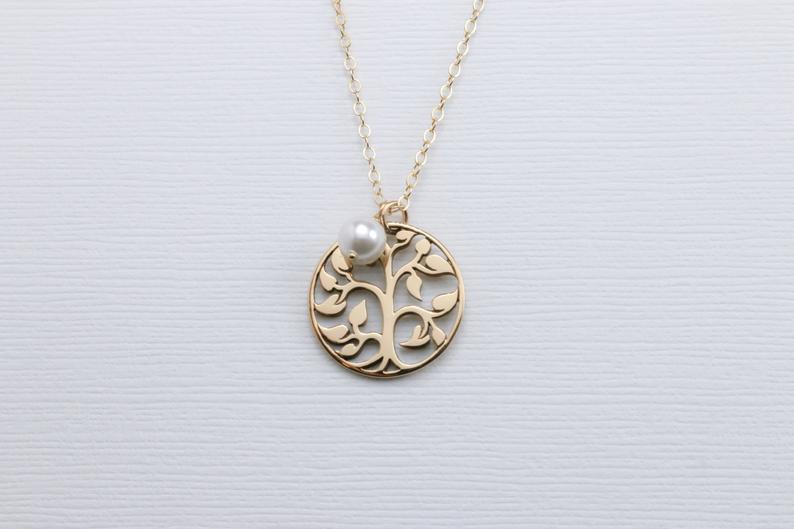 You have built a magnificent life together, and that includes the fact that you have built a family together as well, which is what this family tree necklace with swarovski pearl represents.
Whether it be oak, diamond, or pearl, whatever gift you choose means the world to them after 80 years of being married!