Disclosure of Material Connection: Some of the links in this post may be "affiliate links." This means if you click on the link and purchase an item, I will receive an affiliate commission. Disclosure in accordance with the Federal Trade Commission's 16 CFR, Part 255. This site is a participant in the Amazon Services LLC Associates Program, an affiliate advertising program designed to provide a means for sites to earn advertising fees by advertising and linking to Amazon.
When most people think of the wild and wacky characters in The Muppet, Animal is usually the first one to come to mind. He is loud and proud and crazy and everything and anything!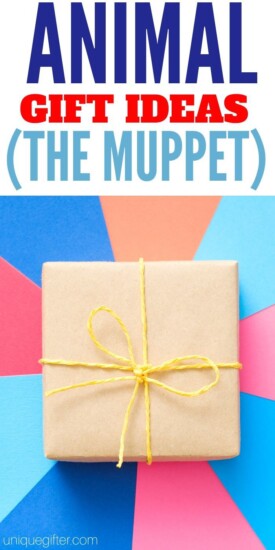 Animal The Muppets Gift Ideas
Though he may have some violent tendencies, he is just as lovable as any other Muppet. And very talented on the drums. Here are some gift ideas for those in your life who are just as quirky as he is!
Animal Patch
Rock on! An embroidered patch recognizing the rock legend himself. Great for spicing up a jean jacket.
Animal Pullover Hoodie
A great way to showcase Animal on a rainy day. It comes in multiple colors!
Animal Car Decal
Show your Animal pride while cruising around town. Bonus points if you blast heavy metal from your stereo.
Animal Knitted Hat
Stay warm and cozy with this knitted hat. Perfect for kids and adults alike!
Animal Sunglasses
These sunglasses make quite the statement. But so does Animal anytime he speaks.
Animal Earrings
Handmade and lightweight! Animal puts the stud in stud earrings.
Muppets Lanyard/ID Holder
Perfect for the office or the parks! You can specifically request yours to have Animal as the star.
Animal Mickey Ears
Show your love for the Muppets in the parks! Make sure you get a picture in front of Muppet Vision 3D.
Animal Pajamas
Nothing says Party Animal-like comfy PJs. And just because they say men's pajamas doesn't mean I wouldn't mind a pair myself!
Animal Cookie Cutter
Make some rockin' cookies with this Animal cookie cutter. A great gift for those who love to bake.
Animal Chain Necklace
This necklace is ferocious, but wouldn't Animal want you to unleash that side of yourself? At the very least, make it part of your next concert outfit.
Animal Christmas Ornament
A good stocking stuffer or Christmas eve gift! Handmade and oh so adorable.
Animal Action Figure with Drum Set
A cute gift for display or play. Animal is just dying to play the drum set!!!
Animal Watch
Keep track of time with a wild one. It says it's a kids watch but honestly, I could rock it.
Animal Muppet Babies Plush
Honestly, a baby animal is so sweet! 10/10 would snuggle.
Animal Boxers
These boxers are sure to get a laugh… if that's what you're going for.
Socks
These warm socks are a wonderful gift idea for the Animal lover in your life.
Animal Decal
Stick it on your vehicle or computer to add some character! This fun decal will work on all sorts of surfaces.
Animal Coffee Mug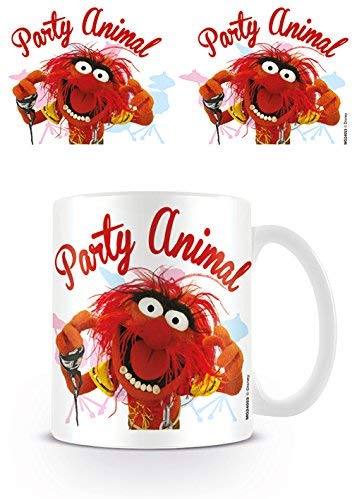 Sip on your hot cocoa, tea or coffee in this stylish Party Animal cup!
Muppet Babies Figurines
Might as well enjoy the entire Muppet Babies collection with this figure set. So adorable.
I hope you enjoyed these crazy gifts for someone in your life who is arguably crazier. These gifts are perfect for old and new fans alike! Be sure to comment below which gift is your favorite.