Disclosure of Material Connection: Some of the links in this post may be "affiliate links." This means if you click on the link and purchase an item, I will receive an affiliate commission. Disclosure in accordance with the Federal Trade Commission's 16 CFR, Part 255. This site is a participant in the Amazon Services LLC Associates Program, an affiliate advertising program designed to provide a means for sites to earn advertising fees by advertising and linking to Amazon.
Swim on over and check out these gift ideas for jellyfish lovers! Hand picked, these unique gift suggestions won't sting! Featuring some of the cutest and most interesting jellyfish themed presents and gifting ideas you'll love what we've got to offer!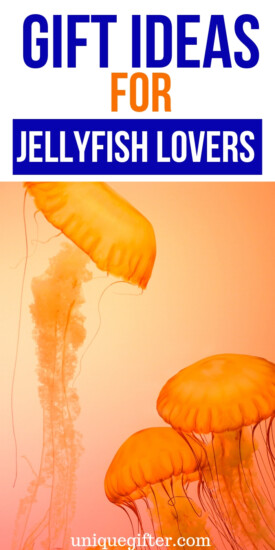 Here's our top Gift Ideas for Jellyfish Lovers
Celebrating one of the most famous sea creatures out there, these gift ideas for jellyfish lovers are as interesting as they are unique!
4 Piece Air Planters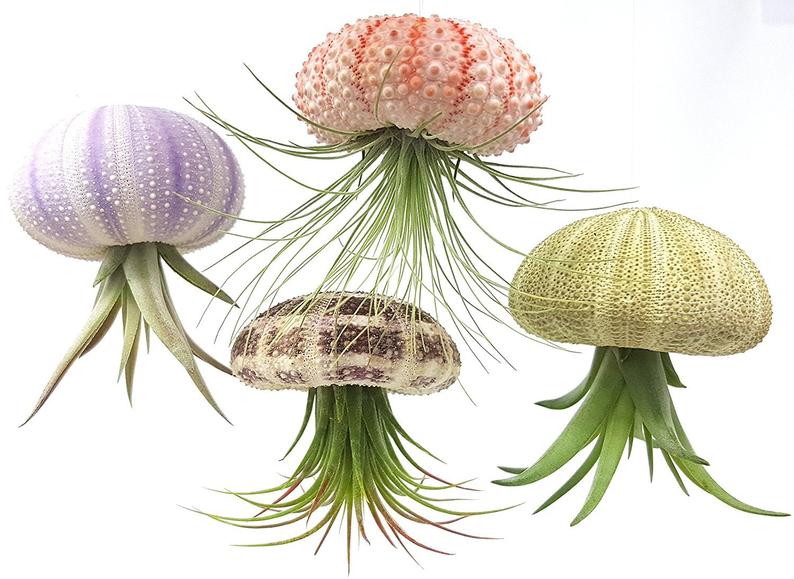 These magnificent terrariums hang from the ceiling and give the illusion of jellyfish swimming once housed with plants! A great unique way to show off one's love for the jellyfish, it's a great way to combine hobby and sea creature fandom!
Stained Glass Jellyfish Suncatcher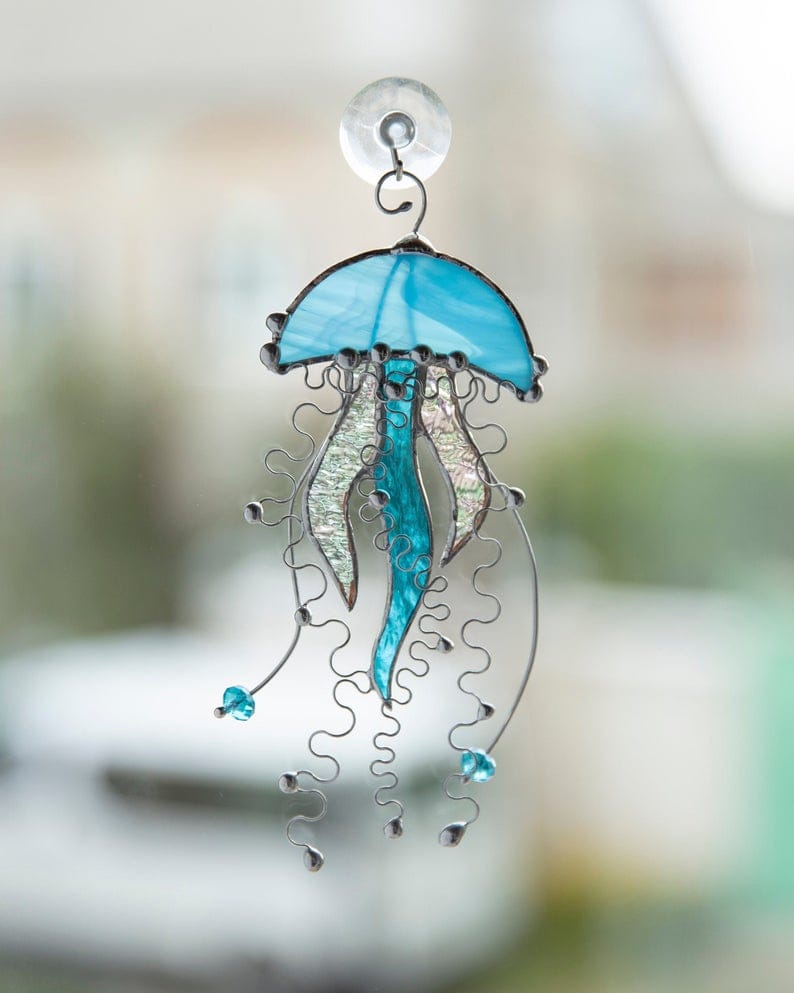 This hanging handmade stained glass suncatcher is a cute small gift for any jellyfish fan out there! Perfect to hang anywhere in their house it will remind them of the seas!
Jellyfish Charm Bracelet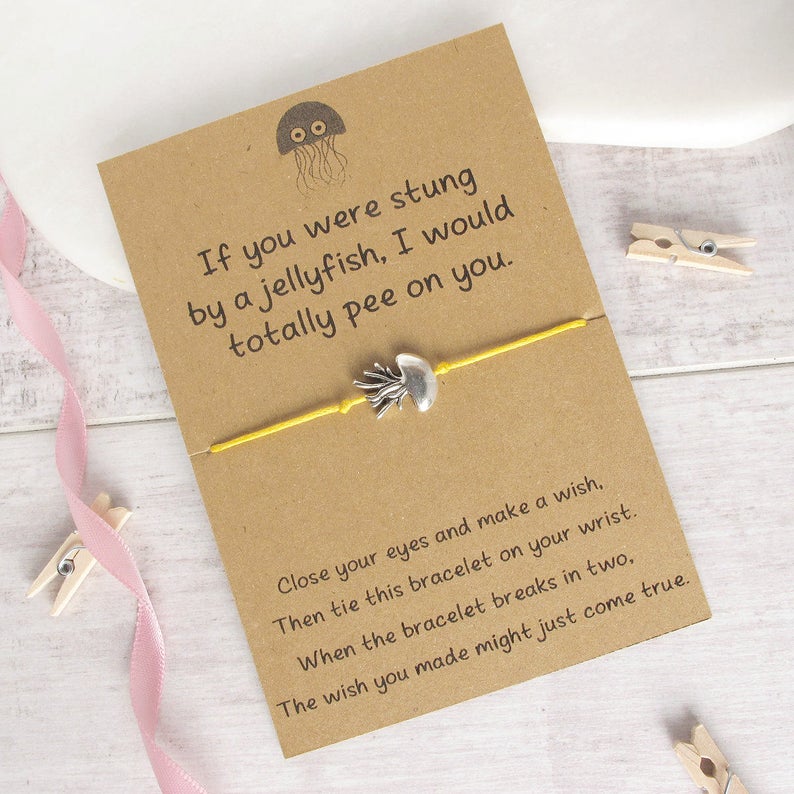 This wish bracelet with an adorable silver jellyfish on it is the perfect way to celebrate the well loved sea creature! It also features a funny quote to get them chuckling!
Crochet Jellyfish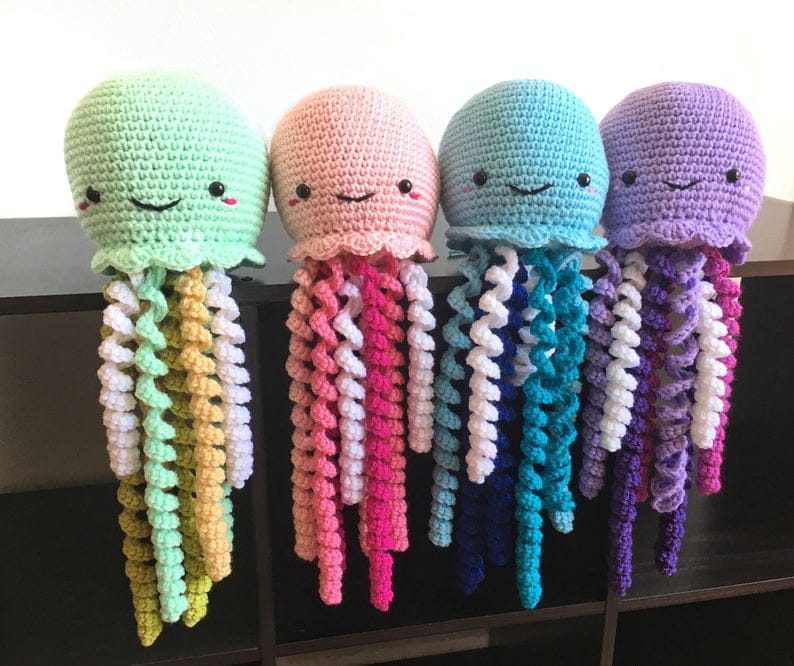 This ADORABLE smiling jellyfish friends are here to invade your baby's nursery! Perfect for baby showers, these cute little jellyfish are also ideal for any jellyfish lover out there!
Jellyfish Wall Art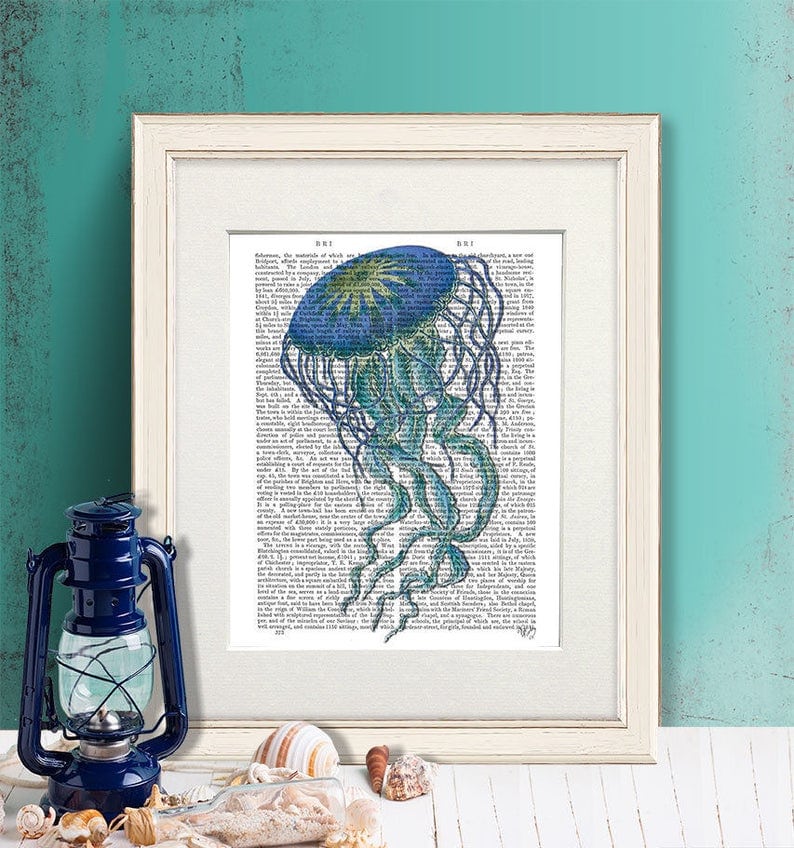 Jelly fish are unique when it comes to sea creatures, and their fans are too! This alternative piece of wall art is made using a book page with a gorgeous illustration. Handmade, it's the perfect addition to anyone's decor plan!
Jellyfish bib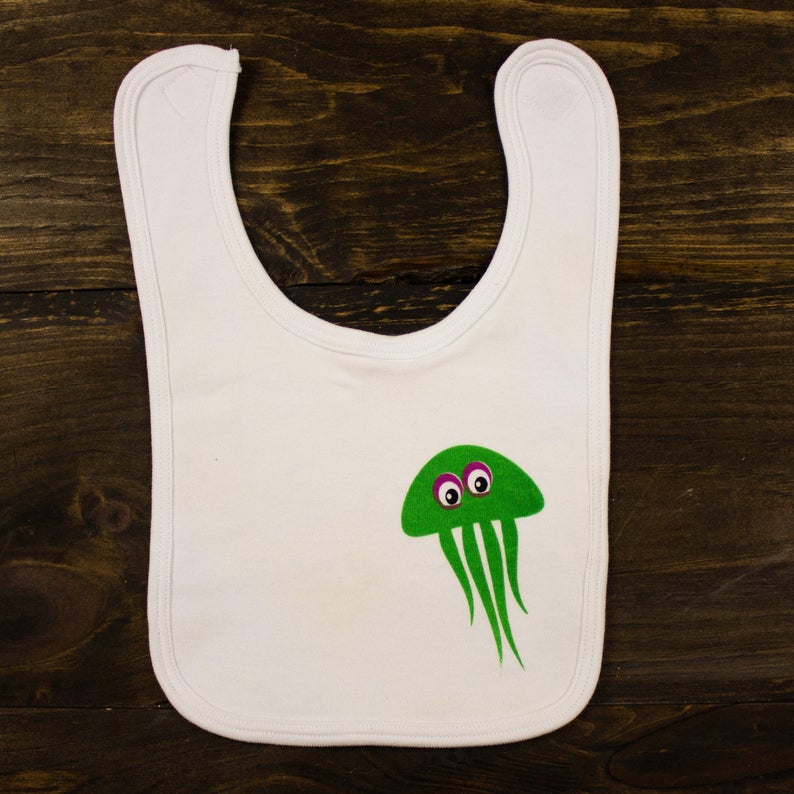 For the up-and-coming young jellyfish fans out there, grab one of these cute handmade bibs! Baby safe and boasting a cute little jellyfish friend.
Jellyfish Cookie Cutter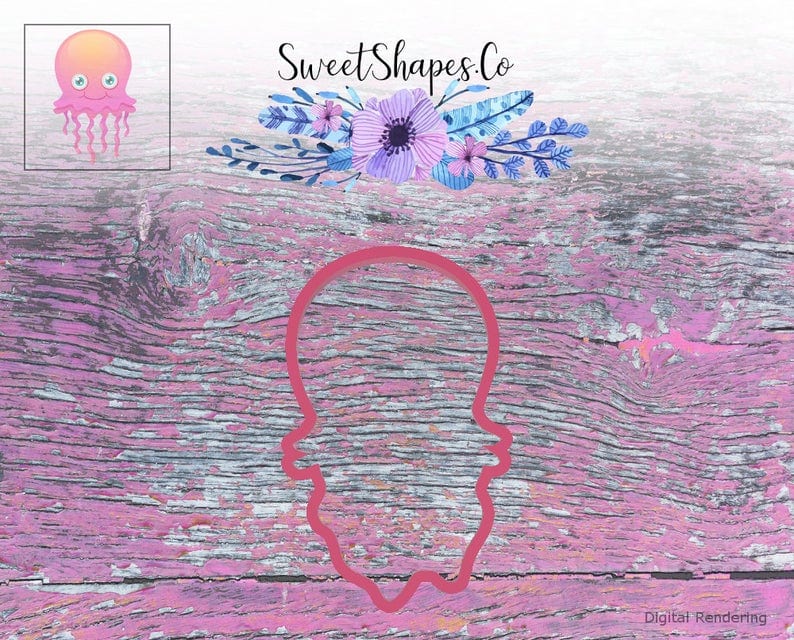 For the artsy sea creature lovers, this jellyfish cookie cutter is an excellent gift idea! Make it a part of a jellyfish or sea creature DIY gift basket for a memorable gift!
Jellyfish Leggings
Talk about a unique piece of apparel! Jellyfish lovers are an eclectic bunch and it shows, give them the gift of style with this awesome pair of leggings! Their soft design features some eye popping colorful and fun jellyfish motifs.
Light up Stuffed Jellyfish
This irresistible smiling jellyfish friend lights up for added cute factor! For younger jellyfish fans out there he would make a great night light, it even plays music!
Jellyfish: a Natural History
Grace your favorite jellyfish lover's coffee table with this gorgeous informative hardcover. It features a wealth of information about one of the most graceful and mysterious creatures out there.
Jellyfish Socks
These fun and quirky socks are the perfect companion for workouts, lazy days or chilly nights. With an awesome vibrant green jellyfish design they're eye catching and unique.
Inflatable Jellyfish
This person-sized inflatable jellyfish pool toy is a great idea for summer gifts. Be the star of the pool with this vinyl jellyfish floaty, as an added bonus you won't loose sign of your kids in ti at the pool!
Jellyfish Stemless Glass
Who said jellyfish lovers and wine lovers didn't cross tracks? This awesome glass featuring colorful yet classy jellyfish design is the perfect addition to your home bar or pantry! Gift it with a bottle of your friend's favorite wine as an added bonus!
Glass Jellyfish Paperweight
Desk or office space lacking in jellyfish pride? Show off your love for the world's most recognized amphibian with this awesome glow in the dark desk ornament!
Special Jellyfish Sunscreen
It's not for them! This sunscreen contains a special anti-jellyfish sting agent. That way, you can hang with your favorite sea creature without getting a nasty sting!
Jellyfish Hanging Lanterns
These paper lanterns come in a set of 3 and are perfect for your 'under the sea' themed party or get together! They'd also make great eclectic decor! Package them with some other sea creature themed party supplies to make the ultimate jellyfish surprise party.
LED Jellyfish Lava Lamp
A love for jellyfish should come through in every room! This LED color changing lamp is evocative of jellyfish swimming in the sea and makes for an eye catching and cool piece of decor.
Jellyfish themed Children's Book
Peanut Butter and Jellyfish follows a sea horse and his jellyfish pal in this adorable kids book. Gift it for a sea creature themed baby shower, or to your favorite young jellyfish lover!
Thanks for swimming on over to our gift ideas for jellyfish lovers! Hopefully you've been floating with inspiration about your next jellyfish themed gift! Be sure to let us know what you thought, and if you decided to pick one up for yourself!