Disclosure of Material Connection: Some of the links in this post may be "affiliate links." This means if you click on the link and purchase an item, I will receive an affiliate commission. Disclosure in accordance with the Federal Trade Commission's 16 CFR, Part 255. This site is a participant in the Amazon Services LLC Associates Program, an affiliate advertising program designed to provide a means for sites to earn advertising fees by advertising and linking to Amazon.
Polar bears are fierce and determined creatures. Your loved one who loves polar bears might be just as fierce and determined, and they need a gift that reflects this. So, whether you're shopping for their birthday, a holiday, or a special occasion, check out some of these gift ideas for that loved one who just can't get enough of the polar bears!
Perhaps you'd like a panda bear gift instead? We've got everything from aardvarks to zebras in our animal lover gift guide!
If you're looking for more gift ideas, check out our friends at Gift Glide.
Gift Ideas for Polar Bear Lovers
Polar Bear Wooden Coaster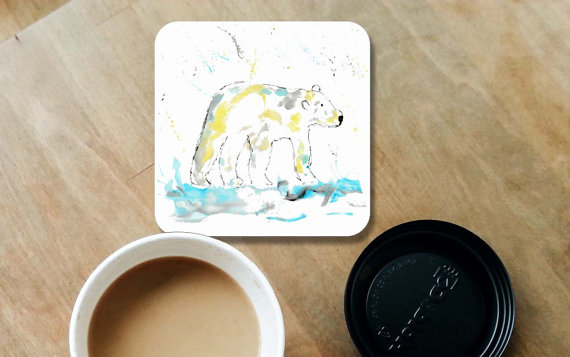 An appealing way to keep their wooden furniture safe from water rings is this wooden polar bear coaster. They will just love setting their drinks on it.
Mini Polar Bear on Ice Figurine
What a cuter way to decorate their living room or bedroom than this adorable mini polar bear on ice figurine!
Bear Paw Print Burlap Pillow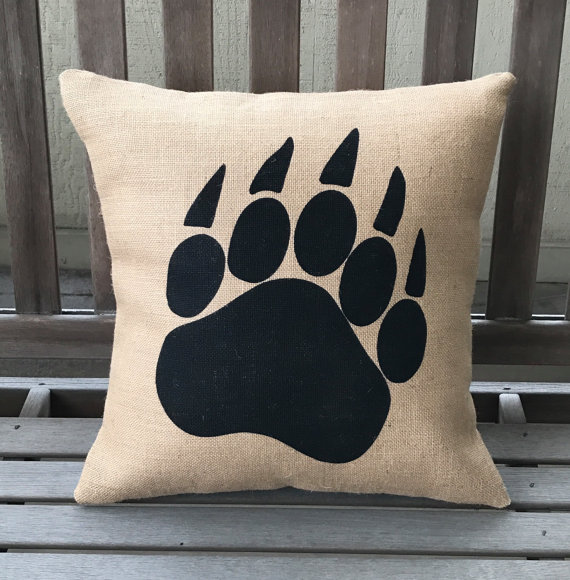 Remember when I said that polar bears were fierce creatures? Well, this bear paw footprint on a burlap pillow really shows that aspect and will make a nice addition to your polar bear loving friend's house.
"I'm like a polar bear, VERY COOL" Shirt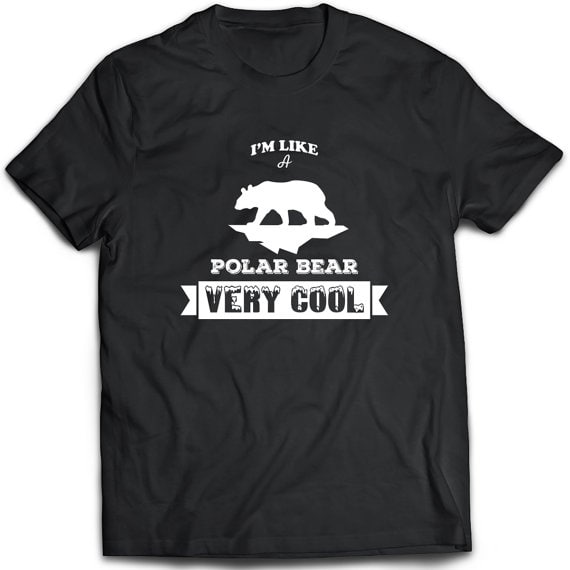 You know it, your friend knows it, they are VERY COOL like a polar bear!
Polar Bear Notebook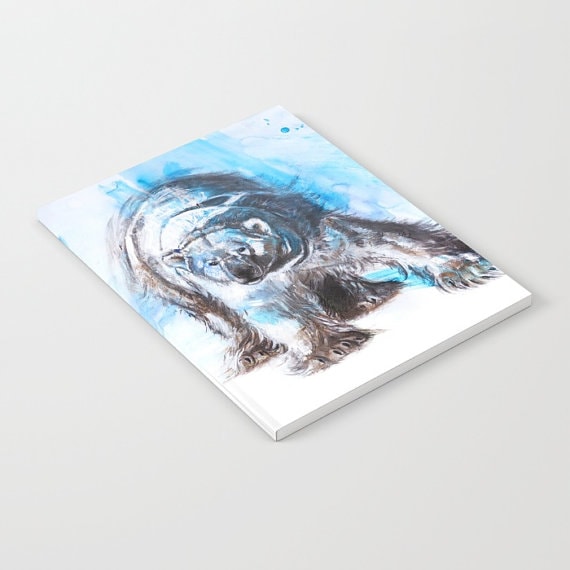 Help them keep track of their tasks or make notes so they won't forget, with this awesome polar bear notebook.
Polar Bear Oven Mitts
Here we come, right back to the fierceness of polar bears, with these oven mitts made to look like polar bear paws, complete with the /span>span style="font-size: 11pt; font-family: Arial; color: #000000; background-color: transparent; font-style: italic; font-variant-numeric: normal; font-variant-east-asian: normal; vertical-align: baseline; white-space: pre-wrap;">claws!
Polar Bear Wine Bottle Stopper
Is the polar bear lover in your life also a fan of wine? Then they definitely need this polar bear wine bottle stopper to keep the wine fresh in between glasses!
Polar Bear Tape Dispenser
If they work from home or simply have a desk and use tape, a polar bear tape dispenser is necessity!
Polar Bear Art Print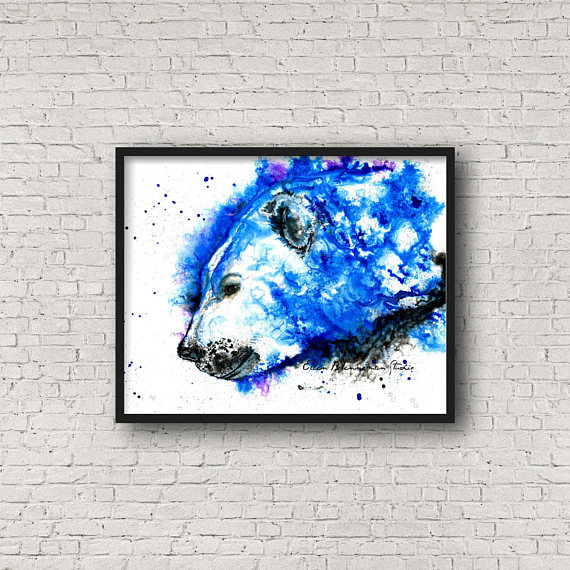 A beautiful polar bear art print will look amazing on their wall at home, and this one is certainly exceptional!
Polar Bear Cufflinks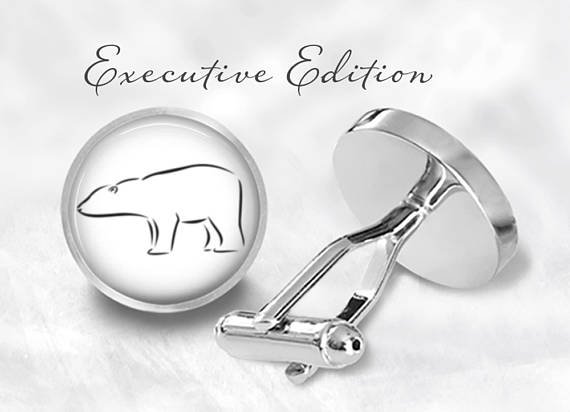 For the man in your life that loves polar bears, or that you just think is as fierce and determined as a polar bear, give him these polar bear cufflinks to help him be even more styling than he already is!
"Always be yourself, unless you can be a polar bear" Shirt
Who wouldn't love this shirt? Be yourself, unless you can be a polar bear, is an amazing message for someone who loves polar bears.
Chef Apron with Polar Bears
Help them keep their clothes safe from oils, hot foods, and much more, with a polar bear chef apron.
Swimming Polar Bear Samsung Phone Case
An adorable, but intimidating, polar bear swimming across the back of their phone is just pure awesomeness.
Polar Bear Belly Planter
For the polar bear who also has a green thumb, or simply likes having plants throughout the house, this would make a nice addition to their collection.
The Polar Bear's Gift/span> By Jeanne Bushey and Vladyana Langer Krykorka
Whether they are an adult or a youngster, they will enjoy having this sweet story of /span>span style="font-size: 11pt; font-family: Arial; color: #000000; background-color: transparent; font-variant-numeric: normal; font-variant-east-asian: normal; text-decoration-line: underline; vertical-align: baseline; white-space: pre-wrap;">The Polar Bear's Gift/span> on their shelves and easy to grab to read.
Polar Bear Advanced Graphics Life-Sized Cardboard Standup
There isn't much better than a life-sized cardboard standup polar bear with advanced graphics, to adorn their bedroom or living room with. They are just that cool!
Personalized Cartoon Polar Bear Coffee Mug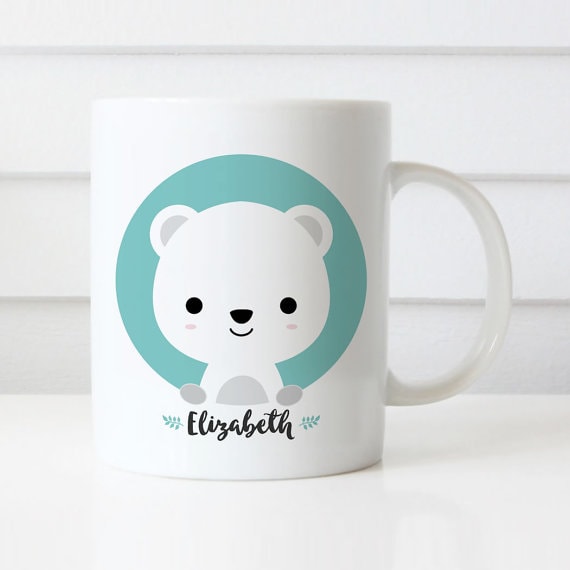 Tell them it is a portrait of themselves, after all it has their name on it, right? They will cherish this personalized cartoon polar bear coffee mug to drink their coffee from each morning.
Polar Bear Wall Key Holder
I don't know about you, but I've never seen a wall key holder like this, and the fact that it's a polar bear is something that your polar bear loving friend will really enjoy. It will make hanging up their keys so much more fun when they get home.
"Your love keeps me warm" Polar Bear Shower Curtain
An awesome shower curtain for the awesome polar bear loving person in your life! They will love putting the curtain up in their shower.
Polar Bear Cool Mist Humidifier
A cool mist humidifier shaped like a polar bear will help them feel better both physically and mentally, whenever they need the help of the humidifier.
Polar bears are just plain awesome, whether you're a huge fan or just a bystander, they are cool creatures. Your friend will love any one of these gifts to add to their polar bear collection, or to start a collection in the first place.