Disclosure of Material Connection: Some of the links in this post may be "affiliate links." This means if you click on the link and purchase an item, I will receive an affiliate commission. Disclosure in accordance with the Federal Trade Commission's 16 CFR, Part 255. This site is a participant in the Amazon Services LLC Associates Program, an affiliate advertising program designed to provide a means for sites to earn advertising fees by advertising and linking to Amazon.
Cosplaying has been steadily gaining popularity for a long time. If you're looking for the perfect gift for someone who loves to play dress up as an adult, it can get kinda crazy out there. It takes a very dedicated person to do it right, and if you're wanting to show someone how much you appreciate their craft, we're here to help you out!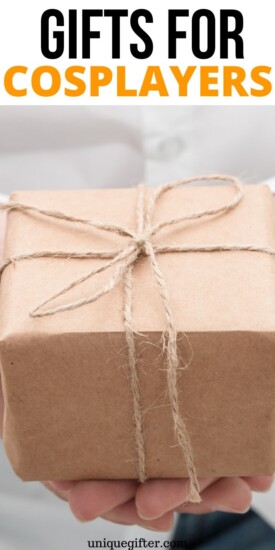 Gift Ideas For Cosplayers
Strap on your best wig and superhero costume, we're about to fly through some awesome gifts!
Floating Fireball Prop
These are perfect for a mage! I mean who hasn't wished they could shoot fire or ice out of their hands?! And they're available in a ton of different colors!
Demon or Dragon Horns
These horns come unpainted so your cosplayer can paint them to match their costume – how awesome is that?!
Eeveelution Ears
These are perfect for the Pokemon cosplayer! You can choose from all 9 of the different evolutions!
Thor's Hammer
No God (or Goddess!) of Thunder costume is complete without Mjolnir!
Artificial Niffler
I know. We all wish these little guys were real. But then PETA would have a fit using it as a costume prop anyway.
Stormtrooper Backpack
Ensure that your cosplayer not only looks the part but that their stuff is safe too!
Chilling Adventures of Sabrina Dress
This dress is a must for anyone who wishes they were a witchy teenager! Comes in 4 different colors!
Dystopian Leather Mask
With 9 different masks to choose from, your cosplayer can perfect their Mad Max costume with ease!
Umbrella Academy Mask
There's no promise that this mask will give them superpowers, but it doesn't say anywhere that it doesn't!
Gaston Costume Shirt
Everyone knows who this bookworm-chasing Disney hunk is. Muscles not included.
Leaf Dagger
This beautiful prop blade would be great for a druid or a pretty elf costume!
Princess Bubblegum Crown
This crown was once worn by the beautiful and pink Princess Bubblegum herself and now she's handing it down to her predecessor, your favorite cosplayer.
Infinity Gauntlet
Complete a Thanos costume in a snap with this awesome Infinity Gauntlet replica. It's heavy-duty and the stones have LED lights in them!
Captain Marvel Costume
This is a great costume for a beginner and who better to start with than the badass Captain Marvel herself?!
The First Blade Replica
Buy your Dean Winchester the perfect blade to go with their costume! Extra strength against demons is not guaranteed since it's only a replica.
Mermaid Ears
These aren't for your typical Disney-style mermaids! They can also be used for reptile/other water creature costumes!
Magic Wand
This beautiful wand is perfect for not only conventions but LARPing events as well! Every elf deserves a wand-like this!
Princess Peach Set
This accessory set is the perfect finishing touch for a peachy princess!
Dragon Wings
These lightweight and colorful wings are perfect for anyone making a playful dragon costume!
Scorpion Mask
Complete your cosplayer's Mortal Kombat costume with this high quality and affordable mask!
Sansa Stark Necklace
Name your cosplayer the Queen of the North with this beautiful replica of the prettiest redhead's (besides Tormund Giantsbane of course) necklace on Game of Thrones!
Woodland Fairy Crown
This whimsical crown is the perfect accessory for a fairy princess!
Princess Jasmine Costume
Show your cosplayer a whole new world with this beautiful Princess Jasmine ensemble!
Dragon Glass Dagger
Your Game of Thrones cosplayer needs a weapon to defeat the white walkers and thank goodness you're here to assist!
Prosthetic Thanos Chin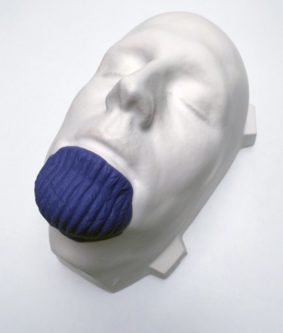 If your cosplayer isn't lucky enough to be graced with the chin of a Titan naturally, then this is the perfect gift for them!
Sims Plumbob Headband
Allow your cosplayer to display their mood clearly for everyone to see with this Sims mood indicator!
With this list in your arsenal, you're totally going to be your cosplayer's favorite after they get their new gift! I hope this has helped you out on your journey! If you grab something off the list, hit Unique Gifter up on Twitter (@ugifter) or Instagram (@uniquegifter) and let everyone know what you got! Pictures are a bonus!