Disclosure of Material Connection: Some of the links in this post may be "affiliate links." This means if you click on the link and purchase an item, I will receive an affiliate commission. Disclosure in accordance with the Federal Trade Commission's 16 CFR, Part 255. This site is a participant in the Amazon Services LLC Associates Program, an affiliate advertising program designed to provide a means for sites to earn advertising fees by advertising and linking to Amazon.
Have a hard to shop for tween boy on your Christmas list? Tweens are so awkward; not quite teenagers, but not little kids either. These stocking stuffer ideas for tween boys were picked to please that hard to buy for age group. And if you have a teen boy, we got you covered here on this list.
Stocking Stuffer Ideas for Tween Boys
The best place to start when coming up with tween boy stocking stuffer ideas is to look at their interests. Is it sports? Video games? Music? Use that are you base and then add some treats and practical items (like socks) for a fun Christmas morning surprise.
Card Games
These small games are perfect stocking stuffers for tween boys. As a bonus, the whole family can enjoy this gift together.
Sunglasses
Sunglasses are a practical but cool stocking stuffer idea for tween boys. Even in the winter they can protect against snow blindness or take them along to your warm winter getaway.
Practical Jokes
If your tween boy is a prankster (as most are) he's going to love finding some practical jokes in his stocking on Christmas morning. This set has a nice selection of funny pranks.
Sneaker Ball Deodorizers
If your kid is into sports he's probably got a few gross pairs of shoes or skates laying around. Make everyone's life better by tucking some of these in his stocking – you add them to shoes to help deodorize them.
Video Games
Nintendo Switch games are especially perfect for stocking stuffers because of their small size, but even larger games should be able to fit in some stockings. Or consider adding an online store gift card if they've gone digital.
Mini Dinosaurs
Just because he's a tween boy doesn't mean he's too old for toys. Pick up something small and fun like these cool dinosaur eggs.
Underwear
Christmas is a great excuse to pick up some practical gifts that kids need. Roll up some new undies as a stocking stuffer idea. Make sure they're cool though!
Reindeer Farts
There's just something about gross humor that makes it so attractive to tween boys. Join in the fun by adding a funny treat into his stocking, like this bag of reindeer farts.
Mini Craft Kit
Creativity isn't just for little kids (or girls). Get your tween boy a mini craft kit, like this one that will let him make some cool paper airplanes.
Funny Socks
There's so, so many options out there for funny socks! Get something that he's interested in or that's trendy, like these Flaming Hot Cheeto socks.
Personalized Airpods Case Cover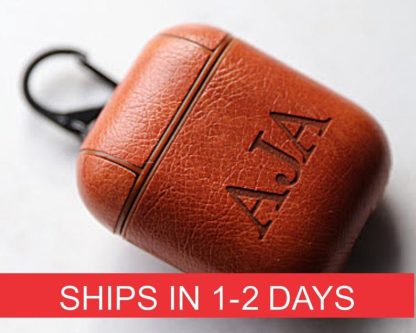 If your tween boy already has a set of AirPods, consider adding a case cover to his stocking. This one can be personalized so you'll always know who's is who's.
Sports Watch
This is an age where kids have to start paying attention to the time. Your tween boy will always be home for supper (or at least know that he's late) if you add a watch to his stocking.
Lip Balm
It's not lipstick, it's lip balm. If your tween boy has chapped lips (like so many of us do in the wintertime) get him some cool flavored Chapstick so he can get some relief.
Pencil Case
If you have a little artist in the house, a pencil case makes a great stocking stuffer idea for tween boys. You could even fill it with some new art supplies.
Snowman Building Kit
This is especially cute if you don't live in a snowy area. This little kit has everything you need to build your very own snowman… Best of all, he won't melt!
Magnetic Roller Toy
This is one of those retro toys that's still fun for kids today. Your fidgety tween boy will spend hours trying to master this to impress his friends or siblings.
collectible Cards
Booster packs for something like Magic the Gathering, Pokémon cards, hockey cards, or any other collectible card game your kid's into making great stocking stuffers.
Fidget Toys
Your tween boy probably already has a fidget spinner. Good thing there's plenty of there's fun fidget spinners out there to stave off boredom.
Smartwatch or Activity Tracker
If your tween is active (or you want to encourage more activity) a fitness tracker crossed with a smartwatch is a good buy. He can enjoy some cool smartwatch features while monitoring activity 24-7.
Fortnite Toy
Collectible toys are usually a hit with tween boys. Especially if they're characters out of a favorite video game like Fortnite.
Bike Wheel LEDs
I know my 10-year-old son would love this for his bike! Get your tween boy summer-ready with this cool stocking stuffer idea.
LEGO Journal
These cool refillable journals can be customized with you tween boy's LEGO for a unique stocking stuffer idea.
Stainless Steel Water Bottle
Water bottles and other travel cups fit perfectly in stockings. Slip a new one into your tween boys and consider making it based on something popular, as this "floss like a boss" design.
Micro Racer
You're never too old for toy cars! Give your tween boy some fun inside his stocking and hold onto boyhood for just a little longer.
Pokemon Shirt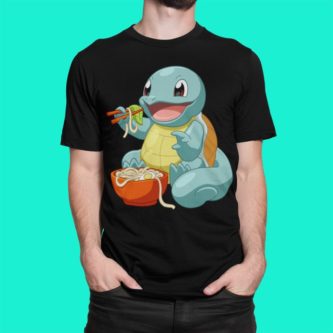 Your tween boy is probably into something popular. An easy stocking stuffer idea is to find a shirt based on that, or look online on places like Etsy for a cool, unique design that he'll love.
Go Pro
Your little adrenaline junkie is going to love this stocking stuffer idea. Go Pros can be used to record all kinds of things, but are most popularly used in extreme sports.
Sandals
These are especially great if you're planning a vacation soon or your son frequents the pool. Otherwise, make sure the size will fit come summertime!
Mini Pokemon Card Binder
Full disclosure, my 10-year-old son actually got this in his stocking this year and loved it! It's a great way to take a few cards on the go to show off to friends while keeping them safe.
Lock Laces
Tying shoes is way too much time and work. Change your tween boy's life with these shoelace alternatives that don't require any tedious tying and stay fastened.
Hacky Sack
Did these ever stop being super fun? If your tween boy hasn't experienced the fun that is playing hacky sack, get him started by slipping one in his stocking this Christmas. Maybe you still have some skills to show off too!
Phone Charger Stickers
No more fighting over which charger belongs to who! These funny stickers fit over standard iPhone chargers so your tween boy can customize his and tell it apart from siblings' or friends'.
Game Controller Keychain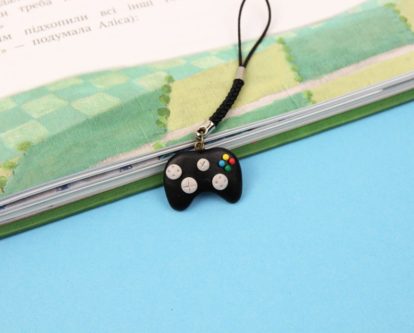 This would be a great addition to your tween's keys or as a zipper pull to add to his backpack.
Small LEGO Set
They make a variety of these small bag LEGO sets so get one based on your tween's interests or sets he already owns. Who doesn't love LEGO on Christmas morning?
Yeet Mug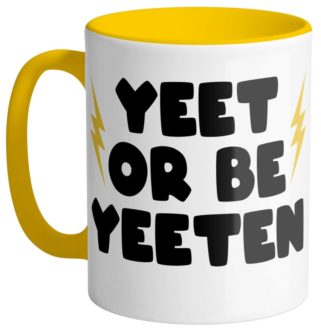 Tween boys are all about the memes and trendy phrases. Please remind him not to yeet this "yeet or be yeeten" mug as it will break.
Novelty Shark Pen
Writing is so boring. Make it more fun with some novelty shark pens that look like a cross between a shark and torpedo. So cool.
Ski Gloves
Perfect for the start of winter and outdoor play. Most tween boys aren't deterred by snow when it comes to outdoor play, but they also don't do enough to keep warm sometimes. At least with nice ski gloves being warm will be cool again.
Waterproof Speaker
This speaker has a hook on it so your tween boy can take it wherever he goes. Plus it's waterproof for extra durability.
Playstation Controller
Or whatever game console your tween boy prefers. You might think that he already has a controller but they do wear out with repeated use, plus it will give him a spare for when friends come by.
Winter Hat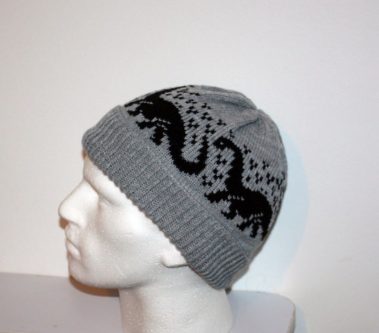 December is cold and in most places, it just gets colder for the next couple of months. Keep your tween boy warm with a cool hat that he'll actually like to wear, like this mature looking but still awesome dinosaur knit beanie.
Multi Charging Station
So he can charge his phone, wireless headphones, and any other USB charged devices all at the same time.
Hot Chocolate Packs
If you're looking for inexpensive stocking stuffer ideas for tween boys hot chocolate is a great option. You can open the box and add a few individual packets.
Book of Useless Information
Why would your tween boy need useful information? Make sure his trivia skills are up to snuff by putting this book of useless information in his stocking for Christmas.
Bluetooth Headphones
Tired of listening to YouTube play at full volume? Yeah, me too. Headphones, especially Bluetooth ones, make great stocking stuffer ideas for tween boys.
Funny T-Shirt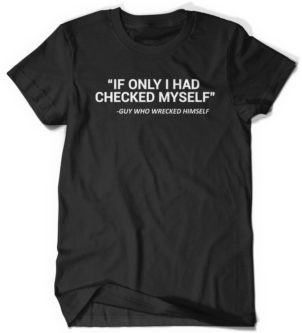 T-shirts are great stocking stuffers if you roll them up. Gift your tween boy something funny, like this one based off the popular phrase.
Christmas Chocolates
Chocolates are a great wall to fill in some of the gaps and make it look like there's more inside your son's stocking.
Creeper Wallet
If he needs something to store his money in, slip a wallet in as a stocking stuffer idea for tween boys. You could get something more grown-up, but this Minecraft wallet is a nice balance of 'kid' and 'not a little kid'.
Shark Pillowcase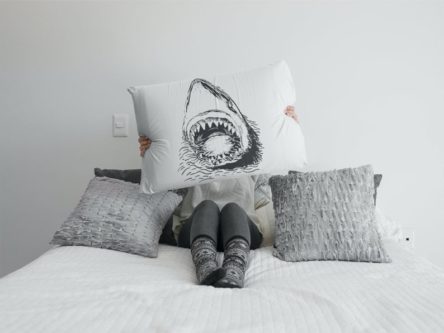 You can't fit a whole pillow inside your tween boy's stocking, but you can add pillowcase. This shark one would make a nice addition to his bedroom decor.
Mini Nerf Gun
Even if he already has an arsenal, your tween boy will always appreciate a new Nerf gun as a stocking stuffer. Or add a pack of Nerf bullets for his existing ones.
New Phone
Talk about wow on Christmas morning! If you're planning to buy your tween boy a phone, or upgrade his current one, then why not consider it as a stocking stuffer?
Now that you have stocking stuffer ideas for tween boys you can take care of your Christmas shopping. Most of the items on this list will be a safe bet for young men, and there's plenty of gift ideas to suit any budget.