Disclosure of Material Connection: Some of the links in this post may be "affiliate links." This means if you click on the link and purchase an item, I will receive an affiliate commission. Disclosure in accordance with the Federal Trade Commission's 16 CFR, Part 255. This site is a participant in the Amazon Services LLC Associates Program, an affiliate advertising program designed to provide a means for sites to earn advertising fees by advertising and linking to Amazon.
There's something magical about harvesting your own garden tomatoes or picking a bunch of homegrown flowers to brighten up a room. For many of my circle, gardening becomes a lifestyle and minor obsession. There's something imminently satisfying about growing food that's directly feeding family and friends.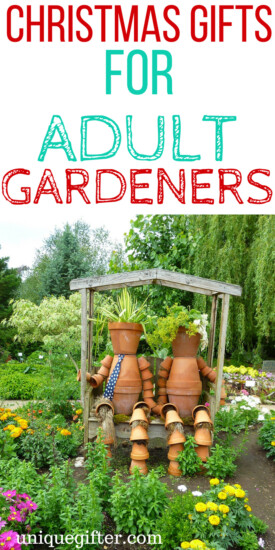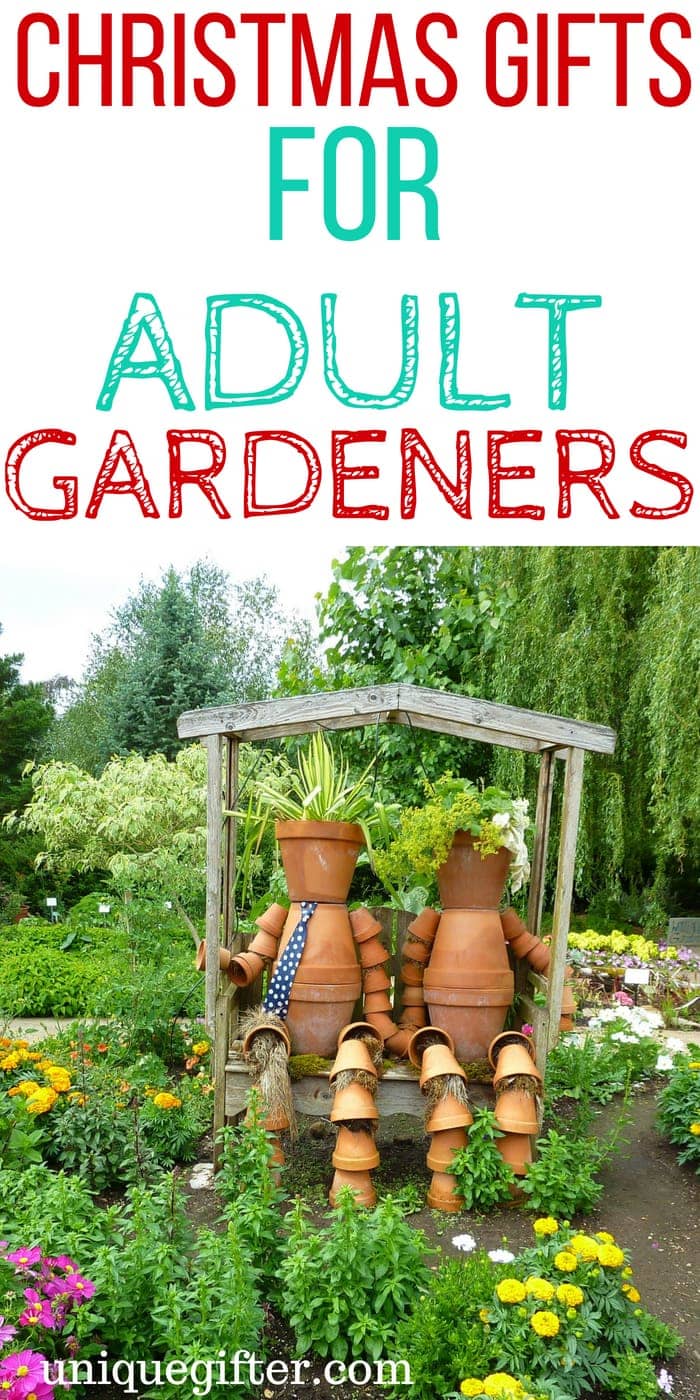 It's been years since my last garden but I'm jonesing to get back in the game and join gardening friends to comparing planting strategies and swapping gardening tips. I'm picking up a few of these for myself, and putting the rest on a Christmas list with crossed fingers.
The Perfect Christmas Gifts for Adult Gardeners
Wasp Deterrent
Nothing can chase you out of a nice day in the garden faster than an infestation of wasps. This non-toxic deterrent is just the thing to keep them from settling in and making your home their home.
The Week-by-Week Vegetable Gardener's Handbook
This handbook will help beginner and experienced gardeners maximize their garden's yield.
Garden Gloves with Claw Fingertips
Dogs have it so easy when they dig, don't they? Gift a pair of waterproof gloves that help a gardener dig out stubborn roots quickly without having to reach for their trowel and shovel.
Folding Bench Stool with Kneeling Pad
This neat combination of bench and kneeler is like a gardener's answer to the mechanic's workbench – have all the necessary tools close at hand with a reasonably comfortable seat.
Soil pH Meter
Free your gardener from having to send away soil samples, now they can just take a reading at home on their own and get on with their day.
Stainless Steel Gardening Kit
Old well used tools can get rusty and wobbly, making them hard to use and hard on the hands. Replace an old kit with this rubber-handled stainless steel set in a heavy duty storage tote.
Elevated Garden Bed
When a gardener only has a little room and none of in a yard with soil, an elevated bed is a great way to keep up a limited-space-friendly garden.
Moleskine Gardening Journal
This beautifully soft Moleskine is made for the gardener: tabbed, and themed, and full of labels for organizing the care of one's garden.
Watering Stakes
Need to travel in the height of growing season? These stakes, and a handful of repurposed wine bottles will take care of a garden's watering needs without needing to run sprinklers.
Never Too Old Shirt
Send your gardener out to dig up weeds in this comfy tee. We always have a favorite shirt, or three, to do the dirty work in.
Survival Garden 32 Variety Pack
This huge survival pack contains enough vegetable seeds to plant over an acre of food and with enough varieties to create a well balanced diet.
Seed Packets Organizer Tin
Every gardener needs to corral half-used seed packets that seem to sneak off after the first use. This handy tin with monthly dividers makes for a sturdy home to those errant seeds.
Garden Dump Cart
For the heavy-duty gardener with a whole lot of weeds and no goats to eat them up.
Freestanding Plant Holder
There's nothing quite so forlorn as a scattering of potted plants that look like they have no home. Set them on this easy to assemble shelf to display them to their best advantage.
The Drunken Botanist
This fascinating tome explores the botanical world and the alcohols derived from it over the years. A fun read with that glass of eggnog.
Cotton Hat with Wind Lanyard
For the outdoor gardener who faces down the elements every day – protect them from the sun and a bit of the wind.
Hanging Vertical Wall Planter
This cool felt cloth wall planter can be a space-saving way to start plants indoors, or acclimate them before taking them outdoors, which is a critical step in plants surviving the transplantation process.
Glow in the Dark Pebbles
This is a bit of fun decoration for lining a pathway through the garden or lighting up the most special planters.
Bear Paws Cultivator Claw
This ergonomic hand tool designed to reduce fatigue when breaking up the stubborn soil and digging up roots is made of a non-metal nylon so it won't rust.
Gardeners Soap
This handcrafted biodegradable body soap infused with pure essential oils in a gift tin blends geranium, lavender, grapefruit, and carrots.
What do you find essential to your gardening ventures?