Disclosure of Material Connection: Some of the links in this post may be "affiliate links." This means if you click on the link and purchase an item, I will receive an affiliate commission. Disclosure in accordance with the Federal Trade Commission's 16 CFR, Part 255. This site is a participant in the Amazon Services LLC Associates Program, an affiliate advertising program designed to provide a means for sites to earn advertising fees by advertising and linking to Amazon.
If they haven't grown up it's probably too late for them now. Who am I kidding, this anime is mature, timeless, and fantastic. Maybe I'm biased but who cares, these Dragon Ball Z Gift Ideas are super… saiyan. I'll see myself out…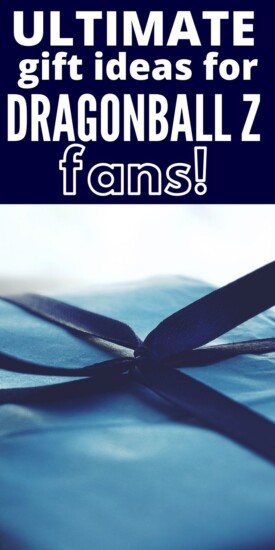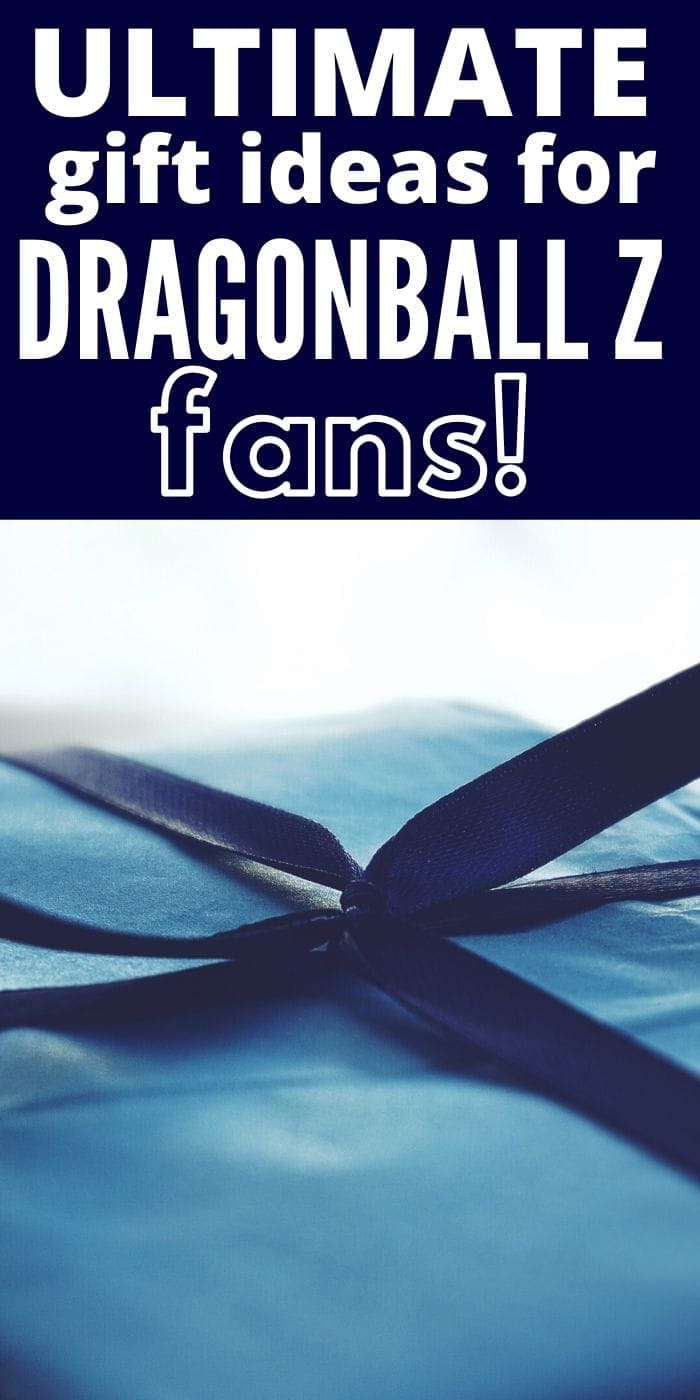 For the anime fan in your life
Here's 20 amazing Dragon Ball Z gift ideas!
All 7 Dragon Balls
These won't really summon a wish granting dragon but they might summon the envy of Dragon Ball fans. They display wonderfully and are just plain cool to have in your house.
Their Very Own Scouter
Checking someone's power level has never been easier! Well, actually, this won't really do anything but make you look REALLY cool while you wear it. Cosplay with it on or wear it around, I'm not judging.
Goku Uniform Hoodie
It may not be socially acceptable (yet) to wear cosplay in public but no one said anything about costume-like hoodies. This one has the Kame (turtle) symbol, which is the same one anyone who trains under Master Roshi wears.
Goku Decal
Buy them a gift that tells the world "I love Dragon Ball". They don't even need to have a car – stick this sucker to laptops, fridges, or any smooth, flat surface.
Saiyan Space Pod
This model kit lets your gift recipient assemble their very own Vegeta and Space Pod set. Once completed this plastic statue will look fantastic on display in any collector's home.
Capsule Corp Patch
Fans will recognize this logo immediately. Capsule Corp. Is featured heavily in the series. After opening up their new patch all they have to do is iron it on to a favourite hat or jacket and presto!
Heat Reactive Mug
Go Super Saiyan by filling this head reactive mug up with a favourite hot beverage. There's two options: Goku and Vegeta so you can get their favourite character. Perfect for those late night anime marathons or early mornings after.
Baby Gi
It's never too early to get them started in the Dragon Ball Z fandom. Any toddler who gets this gift will definitely be the coolest in my books. We have more gifts for cool and active toddlers here.
Funko Pop Figures
Enhance or start of their Funko Pop collection with some of their Dragon Ball Z figures. These guys have a cuter design than most of the mainstream collectibles and are prices a bit more reasonably. Perfect for someone who has everything! And if for some reasons they have these, we have more anime fan gifts too.
Trunk's Baby Hat
Probably the most obscure reference on this list but any fan with a baby has at some point thought: I wish I had Trunk's hat for them. Give this to your SO as a strong hint for your next family cosplay or to a friend who's baby needs to snuggle up under obscure references.
Sleeping Goku Decorative Pillow
OK internet sticklers, you're right: that's technically Goku from Dragon Ball, not Z. But it's cute so it gets a pass! There's some other styles to choose from, too.
Infinity Scraf
This scarf says to the world: I love anime and fashion. Cute and nerdy, the perfect combo!
My Power Level is Over 9000 Keychain
More subtle than traditional licensed products, this keychain plays on Vegeta's infamous line. Plus they'll think of you every time they unlock their door.
Kame Replica Hat
This is a reproduction of the one that Krillen wears in the manga. They could wear it with a cosplay or as a regular, awesome hat.
Shenron Figure
Your gift recipient will not be disappointed with this one! It has Shenron, the dragon guardian of earth, and all 7 Dragon Balls used to summon him.
Vegeta Workout Shirt
Designed as a jogging or exercise compression shirt this will definitely inspire them to work out and get in shape. Designed to mimic Vegeta's costume from when he was training to surpass Goku.
Dragon Ball Z Xenoverse 2
This game is perfect for gamers and Dragon Ball Z fans alike. Players create their own custom fighter and pull styles and techniques from the show to use in battle. It's not just playing a Dragon Ball Z game – it's actually putting yourself into that world.
Birthday Cake Topper
What better gift than an entire cake! Don't forget to decorate with these adorable accessories which feature 7 Dragon Balls, Goku, Vegeta, Buu, and Piccolo.
Goku and Shenron
This print features gorgeous art of Goku and Shenron (Shenlong in the manga). Something like this would make a wonderful wedding or housewarming gift.
Apple Decal
Is Goku charging his spirit bomb? Sort of…
Bonus: Dragon Ball Z Engagement Ring
If the Dragon Ball Z lover you're shopping for is also your lover, this ring could be the most perfect proposal of all time. Hopefully they grant your wish!
Dragon Ball Z Backpack
This backpack is perfect for students or an adult work bag. It's made to hold a laptop and with the Kame insignia Goku wears on the front it's also a perfect gift for Dragon Ball Z fans.
Kame House Art Print
Speaking of Kame, this art print of Kame house would be so cute framed up in someone's home or office. The bright colours really capture the cheery house nestled on a tiny private island.
Goku Slippers
OK they're really Dragon Ball slippers but Dragon Ball Z fans will still love them. Together with kid Goku they can work together to get all their training done with wam, cozy feet.
Cuteness Over 9000 Onesie
Most of us Dragon Ball Z fans are old enough to be having kids! If you know an expectant parent who's also an anime fan, their baby will definitely rock this onesie hard.
Bulma Figure
Another one that's actually from Dragon Ball but still relevant to Dragon Ball Z fans, this Bulma figure is a great addition to someone's anime figure collection. She has two different, interchangeable facial expressions and comes with a dragon radar accessory.
Coaster Set
Keep it classy, friends! This is the ultimate in anime entertaining set ups. The coasters sit inside the serving tray and are held in with magnets. Each of the 7 coasters is painted to look like one of the 7 Dragon Balls.
Dragon Ball Z Uno
Is there a version of UNO they don't make? Well, this one is the definitive edition in my opinion. Give as an inexpensive gift idea or stocking stuffer for a fan of Dragon Ball Z.
Red Ribbon Army Patch
The Red Ribbon Army is one of the villains Goku defeats in the original Dragon Ball series but a few members make a reappearance in Dragon Ball Z too. One of these patches would make a great gift on their own or you can add it to a hat, backpack, or other accessory for a unique DIY idea.
Dragon Ball Z Shot Glasses
How about this for a Dragon Ball Z drinking game: Every time Vegeta says something about Goku surpassing him, do a shot. Guess you'll need these shot glasses and a copy of the series on BluRay!
Training to Beat Goku Mug
Being the strongest person in the universe doesn't happen overnight. This mug will help fuel your friends' workout routines so they can be strong enough to beat Goku… Or at least Krillin.
Dragon Ball Z Socks
I'm not sure what Dragon Ball Z fan wouldn't want a set of these awesome themed socks. Each of the 4 of the 5 pairs have Goku, Vegeta, Piccolo, and Freeza on them and the last pair has Goku's insignia from his clothes.
Badman Hoodie
Who doesn't want to be a badman like Vegeta? Although he wore a shirt in the show, this hoodie plays homage to the popular salmon coloured design Vegeta immortalized.
Attacking Vegeta Toy
If they can't get enough of this Saiyan prince, include a Vegata toy in your Dragon Ball Z gift giving. This one even can shoot their enemies (or coworkers).
Dragon Ball Z Airbrushed Wooden Sign
Handmade stuff makes wonderful gift ideas no matter the occasion. Just because they're not into the mainstream wooden sign designs doesn't mean you can't get them something personal like this Dragon Ball Z inspired hand painted wooden sign.
Guitar Picks
A guitarists can never have too many guitar picks. With the right training these might just take their music to a Super Saiyan level!
Dragon Ball Z Shenron Travel Mug
Z-Fighters will love the portability of this stylish travel mug! It keeps your drinks at the right temperature with a sealable lid for when you're on the go.
Dragonball Z Vegeta Noodle Bowl
Prepare for your next fight the only way you know how. With a fresh bowl of noodles in this stylish microwavable container featuring your favorite Z Fighter!
Kamehameha 'Ugly Christmas Sweater'
Drop into your next Christmas party with this unforgettable sweater.
Limited Edition Goku Funko POP!
This adorable noodle-slurping figurine is the perfect collectible Dragonball Z themed gift for fans of the series.
Bulma Enamel Pin
This chibi Bulma pin is the perfect girl power addition to anyone's collection!
Replica 4 Star Dragonball
This is an iconic replica of the treasured Dragon balls, any fan of the series would recognize this collectible gift idea instantly.
Personalized Dragon Ball Z Portrait
Get a custom Dragon Ball Z portrait of your favorite fan! This gift will make anyone feel like they can take on their day!
Super Saiyan In Training T-Shirt
Get any fan this shirt to prove that they are indeed in training! Orange is the default color (obviously), but they offer a large number of other options.
Dragonball Z Pocket Pop! Advent Calendar
Pick up one of these advent calendars for the ultimate holiday surprise for your favorite Dragonball Z fan!
Goku Silhouette Night Light
Whether they're afraid of the dark or not, they'll want Goku protecting them from the darkness with this night light!
Vegeta Action Figure
This Vegeta figurine is a fan favorite from the TV and manga series. Grab one of these to add to your favorite fan's collection.
Dragon Ball Z Box Set
This set includes a whopping 26 volumes of the manga to give them hours of reading fun!
Goku Throw Blanket
Wrap your favorite Saiyan in warmth and love with this beautifully made throw blanket!
Dragon Ball Z Glass Set
This nifty little package comes with three different types of glasses, so they'll be able to sport their favorite series no matter what they feel like drinking.
Dragon Ball Music Box
This music box is carved with Dragon Ball designs and plays the Tapion theme! A very unique gift if we say so!
Super Saiyan Vinyl Decal
This decal would be perfect for someone's back window of their car! Help warn everyone around them to not cut them off!
Four Star Dragon Ball Lamp
Get your favorite fan this officially licensed cordless lamp! Features a USB powered rechargeable battery so they'll never run out of light!
Dragon Ball Z Pillowcase
Buy them the perfect accent to any nerd's bedroom! These are 3D printed and have great quality images on them!
Dragon Ball Swimming Trunks
If your Super Saiyan has water powers, these trunks are a great way to show them your support!
Glow-In-The-Dark Backpack/Laptop Bag
This backpack is multifunctional and glows in the dark! It has lots of pockets to store their goodies and electronics!
Dragon Ball Z Board Game
This board game has multiple tiers and all their favourite Dragon Ball Z characters. The goal is to race other players to the top to meet Shenron.
KA-MA-HA-ME-HA Hoodie
This is a personal want going on this gift guide. "Kamahameha" is one of Goku's signature moves. The pastel colours make this subtle reference hoodie a great gift for Dragon Ball Z fans.
Series Box Set
You can't disappoint a Dragon Ball Z fan by giving them the entire manga box set! If they've only seen the anime, fans will appreciate being able to experience the series in its original form.
Custom Trainers
If you really want to get someone a unique Dragon Ball Z gift these handpainted are just what you've been looking for. You can order a Shenron dragon design or one with the Dragon Balls on it, or get something custom made. Just supply the shoes and pay the artist to work their magic!
Now I have some shopping to do. If you're reading this list because you like Dragon Ball Z I'm going to give you permission to treat yourself right now. Go on.