If you have a colleague you are wanting to buy an Easter gift for but are unsure what to buy, you might find some inspiration below. I have gathered 20 of the best Easter gift ideas perfect for any colleague. I always like to find fun gifts to give to fit the personality of my colleague and something I think would be fun to get as a gift as well. Hope you all find something perfect for your colleagues below.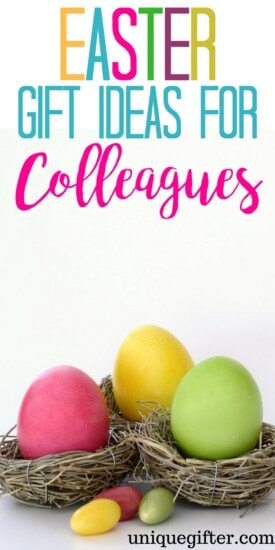 Holiday Inspired Easter Gift Ideas For Colleagues
Your colleagues will love these Easter themed gift ideas! There's plenty of options for every budget whether you're giving to the entire office or just a few coworkers.
Your colleagues will love these gift ideas for Easter this year! It's a great way to show you're thinking of them this spring and a fun way to spoil your coworkers with little gifts.