I love giving Easter gifts for dogs! If you are a proud dog mom, or dog parent, you are happy to do everything with your dog that other people do with their human children.
This includes getting them gifts for every holiday, and maybe even taking them to a pet friendly place to get holiday pictures taken with the Easter bunny.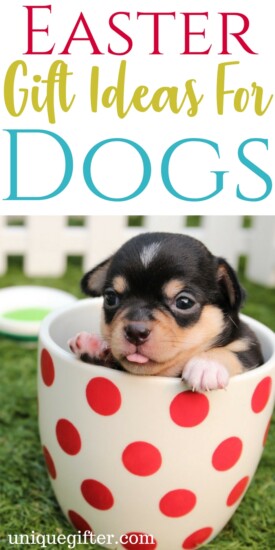 These gifts are also great to give to someone who really loves their pet. If you're still waiting on grandkids, or you just want to spoil someone's furbaby (or your fur grandbaby) there are so many cute ideas here!
Easter Gifts Your Dog Will Love
When you are putting together your pup's Easter basket, these ideas will come in handy:
Your pup deserves to be spoiled for all the holidays, and these Easter gifts for dogs will be fun for both you and them too!