Mother's Day is right around the corner, and probably many Unique Gifter readers are on the hunt for gifts for their moms! That's why we came up with these Mother's day gifts from toddlers – because anyone with a toddler in their life deserves a gift or two.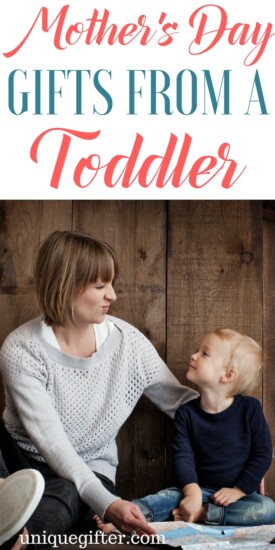 If you have a toddler and want to find a gift they can give their mom to let them know how thankful they are, you might find an idea or two below! Mom's give it their all each day, so make sure to pamper them with love and kindness on Mother's Day.
Gift Ideas for Mother's Day That Toddlers Can Give
These gifts are perfect to give your wife, mom, or another special woman in your life from a toddler.
Hopefully you found some great Mother's Day gifts from toddlers to give the women in your life! Anyone with a toddler around deserves to get spoiled, so be sure to give generously, especially to the mothers of little ones, this year.