Disclosure of Material Connection: Some of the links in this post may be "affiliate links." This means if you click on the link and purchase an item, I will receive an affiliate commission. Disclosure in accordance with the Federal Trade Commission's 16 CFR, Part 255. This site is a participant in the Amazon Services LLC Associates Program, an affiliate advertising program designed to provide a means for sites to earn advertising fees by advertising and linking to Amazon.
My family just recently got thrown into the "family of a truck driver" category, again, when my brother started doing it professionally. Father's Day will be different for the kids this year, but also has the potential to be very fun too! There are a whole bunch of ideas for Father's Day gifts for truckers below and the father in your life, who is a trucker, will love them!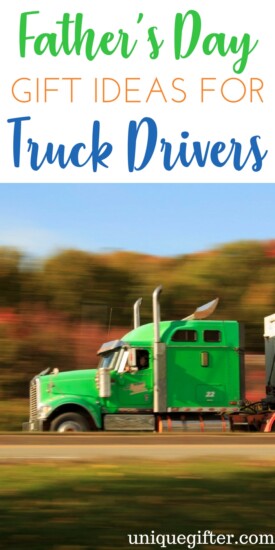 Father's Day is Just Around the Corner!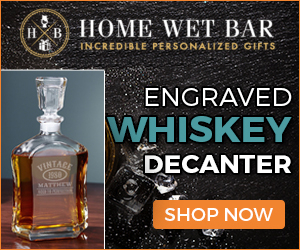 Toot Toot!
Pick him up one of these!
"I just dropped a load" Shirt
A shirt that has the potential to be accurate, but is very funny either way, will make a nice Father's Day gift for the trucker in your life.
"Drive safe, dad, we love you" Personalized Keychain
A trucker's kids want their dad to drive safely all year round. This keychain is the perfect way to tell him that, and also say how much they love him!
Framed Trucker's Prayer
This framed trucker's prayer will look nice on their wall at home, to remind them that you are always praying for them while they are on the road.
"I'm in it for the long haul" Travel Mug
A travel mug that is perfect for both long haul truck drivers, and other kinds as well. They are devoted to their kids as a father, and their loads as a trucker. Grab him some other coffee gifts here.
Truck Driver Personalized Plaque
A truck driver plaque, personalized with their name, will go nicely on their wall at home as well, and special for them too!
Chicago Skyline Cap
Whether they regularly take loads to, or through, Chicago, they will love the Chicago skyline cap to wear as they drive their truck and for other purposes too.
"Real men drive trucks" Shirt
A trucker is likely to think that "Real men drive trucks," which means they will really love receiving this shirt for Father's Day!
"Best truckin' dad ever" Coffee Mug
Their dad is the best trucking dad ever, and will love this as their gift for Father's Day this year. It's not a travel mug, but it's perfect for his morning coffees while at home.
Bubble Ultra Comfort Massaging Car Seat Cushion
Driving a truck is hard on the body, and this massaging car seat cushion is made for vehicle seats. He can get a massage to ease some of the pain and sore spots he gets from long days on the road.
"Future Trucker" Baby Romper
What a perfect way to tell him he's going to be a daddy, for the first time or once again, on Father's Day, than this "Future Trucker" baby romper for the little one.
Trucker on the Rocks Glass
If the trucker in your life is a whiskey, or hard liquor drinker, they will favor their new trucker on the rocks whiskey glass.
Steering Wheel Mount Table for Laptop, Eating, and Writing
When they need to stop and eat, or take a rest overnight, this steering wheel mount table for their laptop, for eating, or for writing, will come in super handy in their truck.
Semi Truck Chocolate Lollipops Set of 12
A delicious treat, shaped like semi trucks, will make them happy this Father's Day. Pair it with something inedible to round out the gift.
"Keep calm and roll on" Bottle Opener
The keep calm and roll on bottle opener is perfect for when he's at home, and needs to crack open a beer.
"Trust me, I'm a trucker" Shirt
Truckers have a lot of knowledge, about being on the road and in general, so they will surely love this shirt as a Father's Day gift!
Personalized Mini Pocket Notepad
While they are on the road, they may need to keep notes about various things or jot down ideas, and this personalized mini pocket notepad will be easy for them to carry!
"The Legend" Cap
Their trucker father is a "legend," and he needs a cap that says as much!
"I am a proud trucker, but nothing beats being a dad" Shirt
As much as they love truck driving, their father loves them more.
The Best Ever Book of Truck Driver Jokes by Mark Geoffrey Young
Help them tell funny jokes to fellow truckers, and maybe even to non-truck drivers, with this book full of truck driver jokes.
Car Humidifier
This car humidifier can help keep them healthier and happier while they are on the road. It can be used for water and essential oils, or just water by itself.
The trucker in your life will love any one of these gifts to show him how much you love him as a father. It's a great place to start whether it's a kid, or an adult, buying for him.