Disclosure of Material Connection: Some of the links in this post may be "affiliate links." This means if you click on the link and purchase an item, I will receive an affiliate commission. Disclosure in accordance with the Federal Trade Commission's 16 CFR, Part 255. This site is a participant in the Amazon Services LLC Associates Program, an affiliate advertising program designed to provide a means for sites to earn advertising fees by advertising and linking to Amazon.
When you haven't been dating a guy long, but he's a father and Father's Day is coming up soon, it may be hard to choose the right gift or if a gift is even appropriate. In my opinion, you can never go wrong with giving him a gift and showing him that you notice what a wonderful father he is to his kids. The ideas below are simple, but meaningful, and great for a new boyfriend this Father's Day!

Father's Day Gifts Ideas for a New Boyfriend
Father's Day is Just Around the Corner!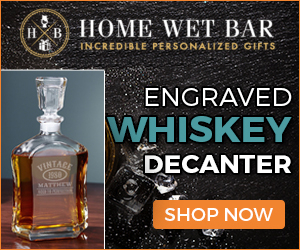 "#1 dad" Keychain
He is his kid's number one dad, their only dad but the best dad they know too!
3D Pacman Planter
This 3D Pacman planter is a fun gift and he can plant anything he chooses to grow in it.
"Best dad ever" Superhero Shirt
Like I said, he is the best dad ever to his kids, and he is there superhero too! Let him wear this shirt proudly because he deserves it.
"More coffee please" Mug
Sometimes, there is never enough coffee when you're raising kids and working hard to provide for them!
Money Clip with Initial
Money is a slippery object when kids are involved, because they are expensive to raise, which is why he needs a money clip with his initial on it to keep track of his money easier.
Men's Leather Bracelet
A simple men's leather bracelet is a great way to say happy Father's Day when you don't know what else to get him.
Star Wars Personalized Music Box
If he loves Star Wars, he will love this personalized Star Wars music box.
Hand-Stamped Name Keychain
Another simple, yet meaningful gift, is his or his kid's name on a keychain. It is something he will cherish for a long time.
Peace Sign Necklace
Remind him that peace is important with a peace sign necklace this Father's Day.
"I like big bucks and I cannot lie" Shirt
For the hunting father, they do like those big bucks!
Tonic Cologne Roll On Bottle
A tonic cologne roll on bottle will keep him smelling good with minimal effort, and dads are sometimes all about the minimal effort since there are more important things to worry about.
4 Piece Personalized Grill Tool Set
A grilling dad will always need grill tools, and ones that are personalized will be even more fun to use. Plus, they may make him feel like a grill master!
"Me? Sarcastic? Never." Coffee Mug
If he is the sarcastic type, he needs this mug.
"Beer:30" Shirt
Every thirty minutes past the hour is beer:30!
Personalized Leather Portfolio
When he needs a place to keep all his important documents, this personalized leather portfolio will be the perfect one.
"Be here now" Art Print
Remind him to be present with his kids with a nice art print. You can even frame it so it can be hung up on the wall.
Robot Cufflinks
Whether he or his kid loves robots, these cufflinks will look nice when he has to wear a suit.
"Slow down and enjoy the simple pleasures in life… Go fishing!" Wood Sign
Going fishing is a great way to slow down, it requires lots of patience and time spent finding inner peace.
"My favorite people call me dad" Shirt
No doubt about it, his favorite people call him dad!
Iron Man Minimalist Art Print
He is like Iron Man to his kids, tough, protective, loving, and strong!
Father's Day can be a tough holiday, especially if it is for the new boyfriend. These gift ideas are awesome things that are just touchy enough for a new relationship.