When you haven't been dating a guy long, but he's a father and Father's Day is coming up soon, it may be hard to choose the right gift or if a gift is even appropriate for a new boyfriend. In my opinion, you can never go wrong with giving him a gift and showing him that you notice what a wonderful father he is to his kids.
The ideas below are simple, but meaningful, and great for a new boyfriend this Father's Day!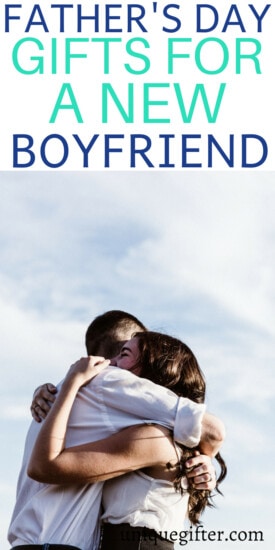 Father's Day Gifts Ideas for a New Boyfriend
Father's Day can be a tough holiday, especially if it is for the new boyfriend. These gift ideas are awesome things that are just touchy enough for a new relationship.