Disclosure of Material Connection: Some of the links in this post may be "affiliate links." This means if you click on the link and purchase an item, I will receive an affiliate commission. Disclosure in accordance with the Federal Trade Commission's 16 CFR, Part 255. This site is a participant in the Amazon Services LLC Associates Program, an affiliate advertising program designed to provide a means for sites to earn advertising fees by advertising and linking to Amazon.
Your husband is coming home after being away! That is so exciting! If you want to get him nice, thoughtful welcome home gifts for husband gift to make his homecoming even more special, these gift ideas will get you off to a great start!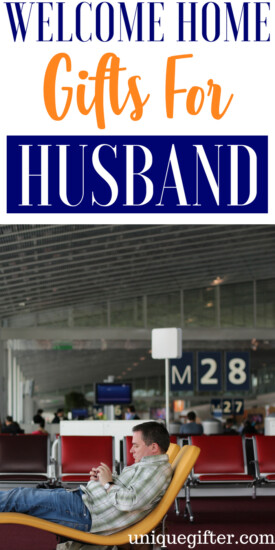 Father's Day is Just Around the Corner!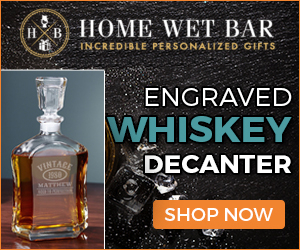 He's Home!
Time to treat him right!
Black Mustache Shaped Cushion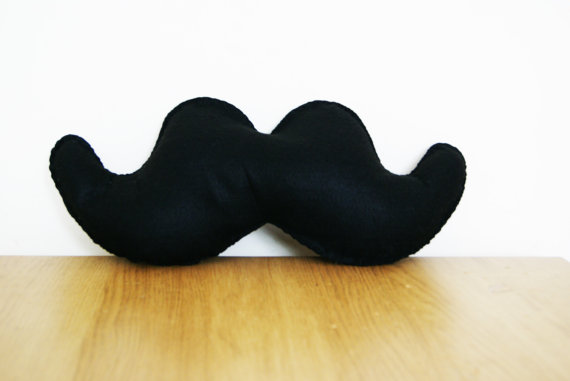 This black mustache shaped cushion will help him be more comfortable at home, and is fun too!
"Sawdust is man glitter" Shirt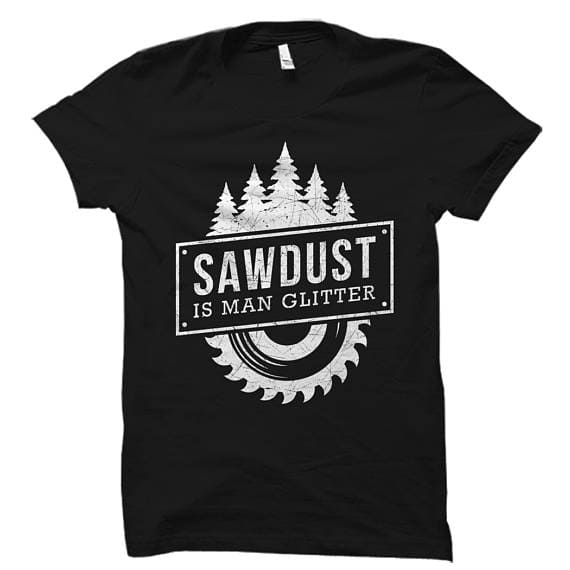 It's true, sawdust is man glitter!
"I still fall for you everyday" Print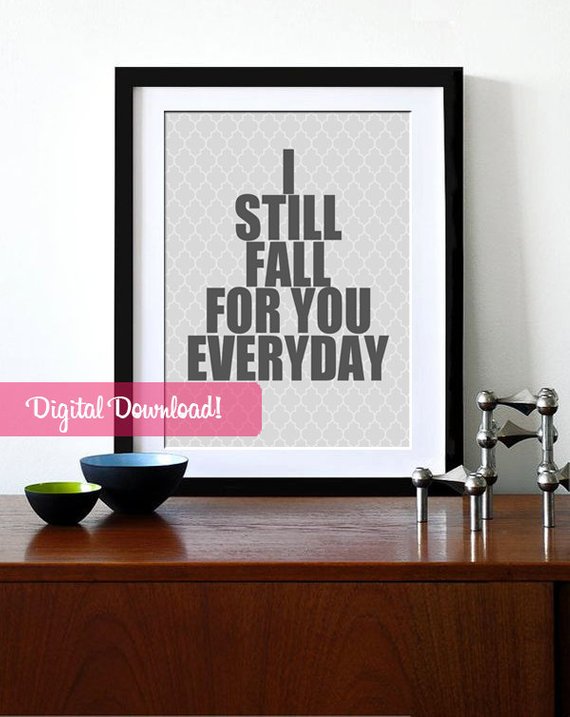 You fall for him everyday, let him know with this awesome print. You can even frame it yourself and hang it up on the wall.
"Home is where the pants aren't" Coffee Mug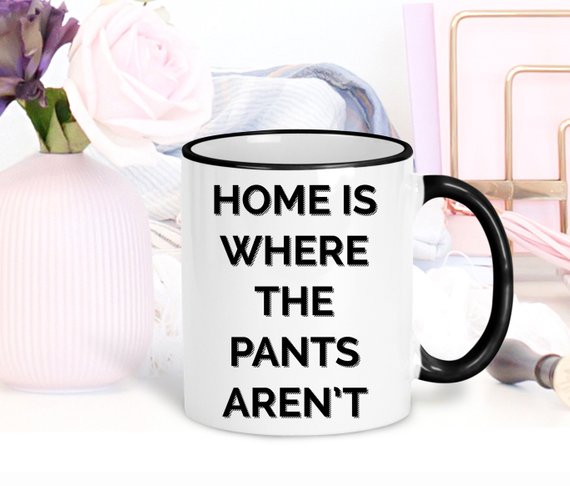 When you are at home, you don't have to wear pants, especially when you're just drinking your coffee!
Beef Jerky Set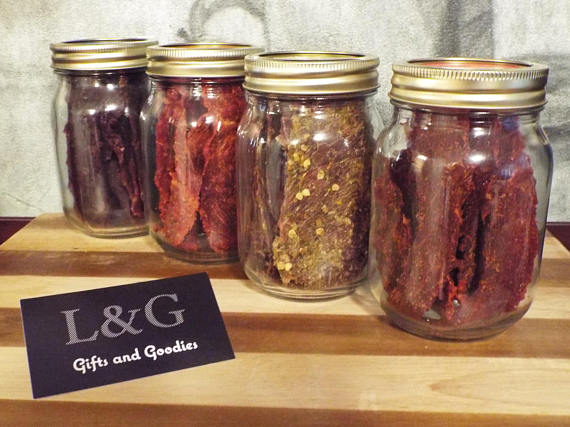 Men love meat, or at least most men love meat. Your husband will enjoy eating this beef jerky set to snack on!
"Drive safe, always come home to me" Personalized Keychain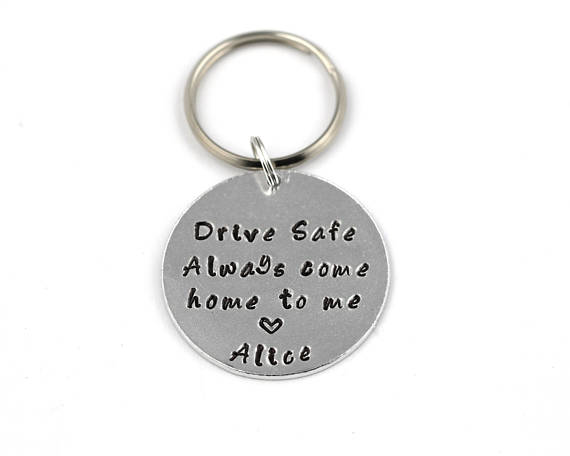 Remind him to always drive safe so that he can come home to you with this awesome keychain.
Star Wars Wall Clock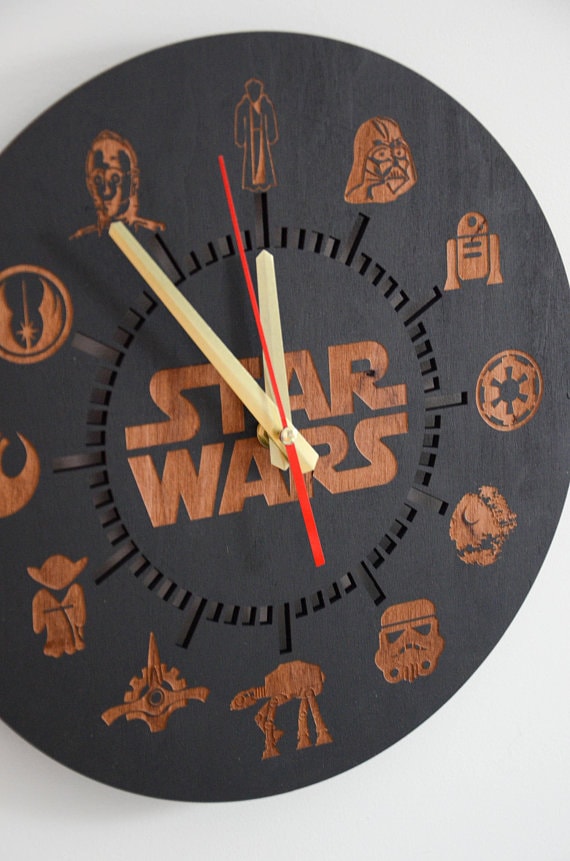 The husband that loves Star Wars will absolutely fall in love with this wall clock! And what a great way to welcome him home too. If you're looking for more Star Wars gift ideas, we have you covered.
"Husband & wife, best friends for life" Wine Bottle Light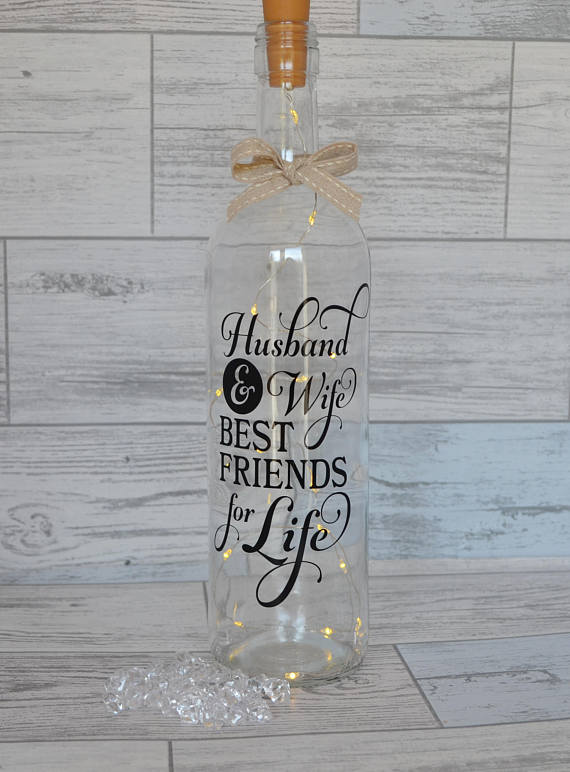 You guys are best friends for life and this wine bottle light is a great decoration to have up, plus it will shed some light as well.
"Come home safe to me" Personalized Collar Stays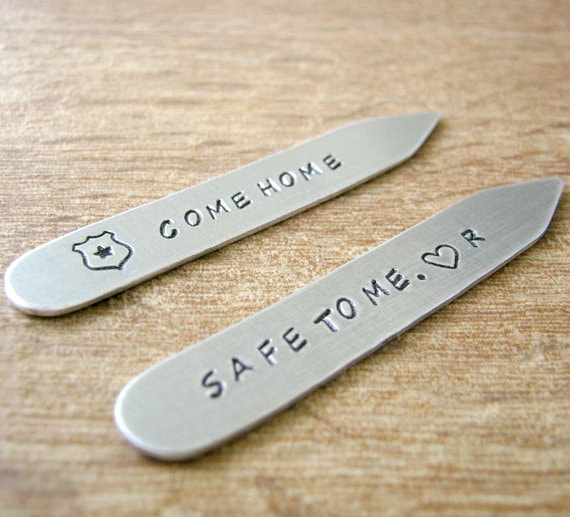 He knows that you want him to come home safe to you, but a reminder in the form of personalized collar stays would be nice too.
"Boss Man" Coffee Mug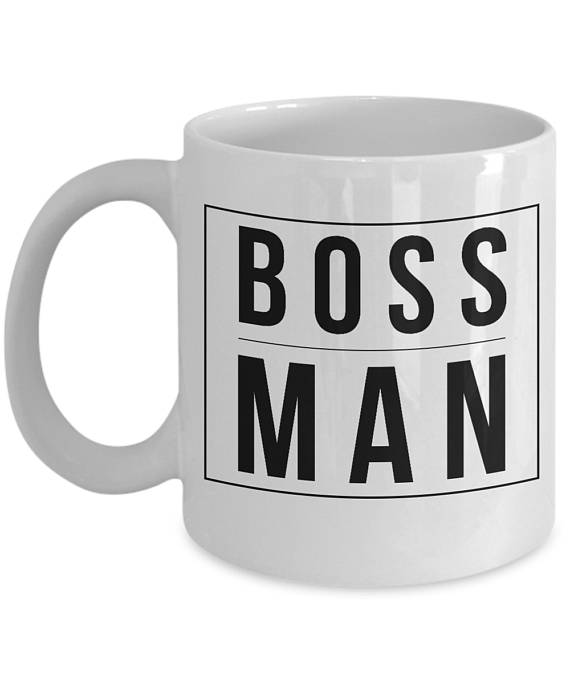 He is the boss man, either at work or home, and this mug is a boost in confidence for him.
"Beer/Wife" Arrows Print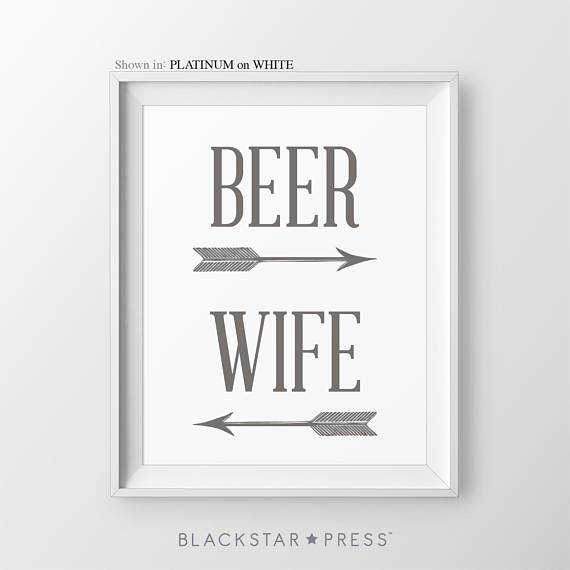 A fun print to frame and hang up in his man cave, office, or wherever else he feels at home.
"Always kiss me goodnight" Wall Decal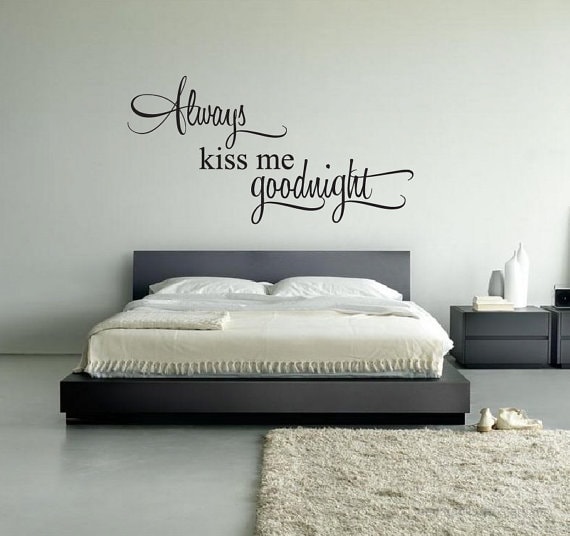 This "Always kiss me goodnight" wall decal will look especially nice on the wall above your bed.
Treble Clef Men's Necklace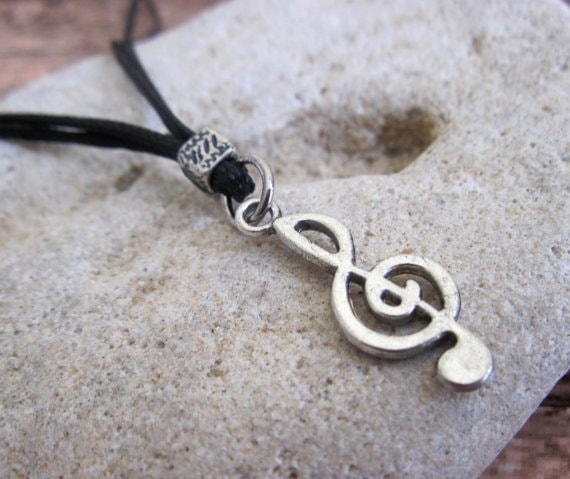 If he loves music, he will love this treble clef men's necklace.
"Best dad ever" Shirt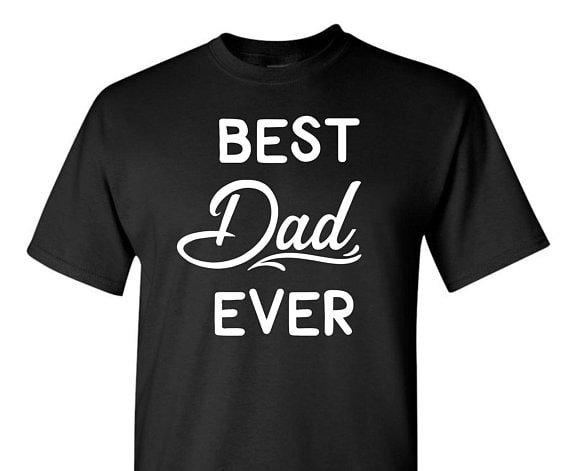 He is the best dad ever, let him know with a nice shirt!
Custom Wooden Photo Letter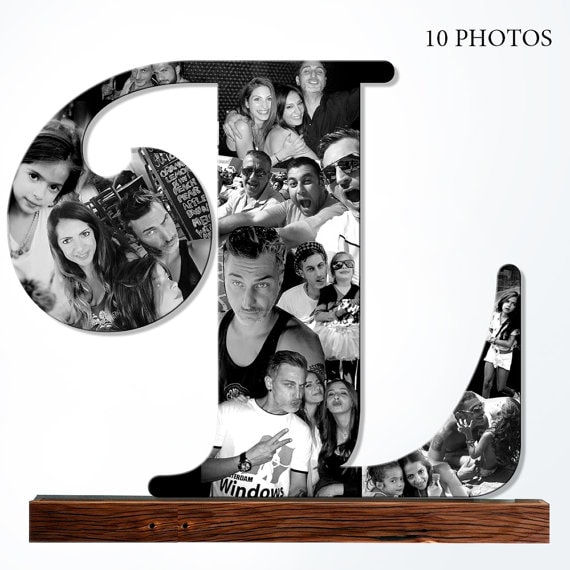 This custom wooden photo collage letter with his name initial, or your last name initial, will look nice in his own space at home or on his nightstand or dresser.
"My favorite place in the world is next to you" Pocket Coin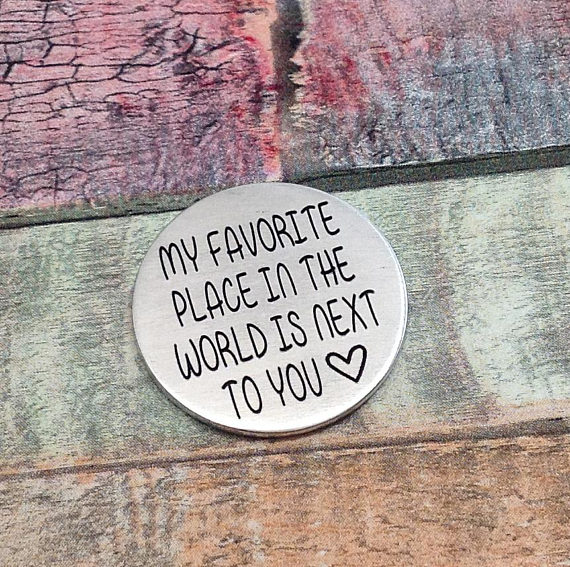 You guys each have a favorite place in the whole world, and it is next to each other!
Personalized Leather Journal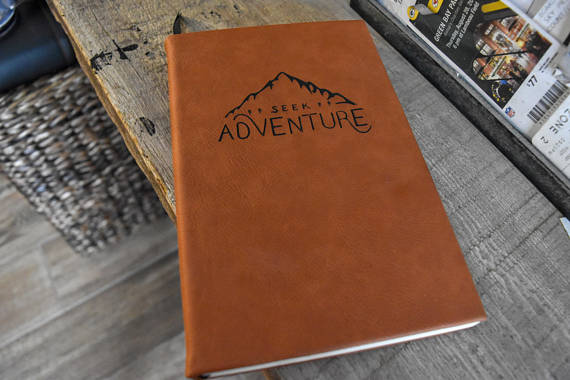 Every husband needs a personalized leather journal to keep track of all that information in his head and all of his plans.
"I love it when my wife lets me play video games" Shirt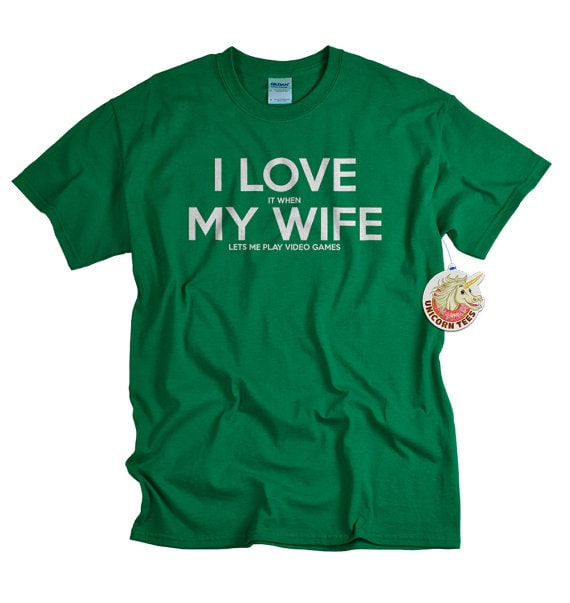 This funny shirt is a great shirt for him to wear on the days he has off and chooses to play video games, or is running errands. People will have to read it closely to see it says more than "I love my wife." Grab him one of these video gamer pillows while you're at it.
"Good morning handsome" Coffee Mug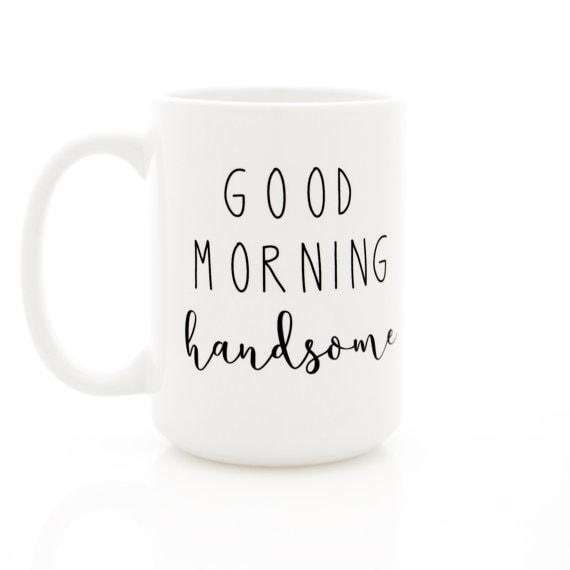 Give him a boost of confidence in the morning, and remind him that he is handsome when he drinks his coffee.
52 Things I Love About You Gift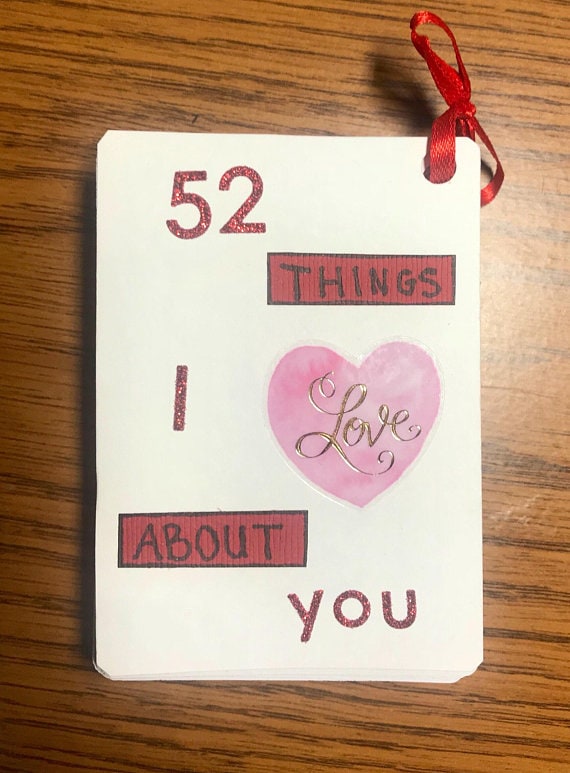 This 52 things I love about your gift is a great way to list all of the things you love about him and why you love it when he's home!
When one of you has to be away from home, it is not easy. A nice, meaningful or fun gift for when he comes home will brighten things up for the both of you. Anyone of these gifts is a great choice for your husband!