Disclosure of Material Connection: Some of the links in this post may be "affiliate links." This means if you click on the link and purchase an item, I will receive an affiliate commission. Disclosure in accordance with the Federal Trade Commission's 16 CFR, Part 255. This site is a participant in the Amazon Services LLC Associates Program, an affiliate advertising program designed to provide a means for sites to earn advertising fees by advertising and linking to Amazon.
Soccer moms are passionate and full of pride for their Childs team. You will find them cheering on the sidelines while hauling a cooler full of snacks to fuel their future soccer star. Show them some love right back by check out these gifts for a soccer mom that they will love!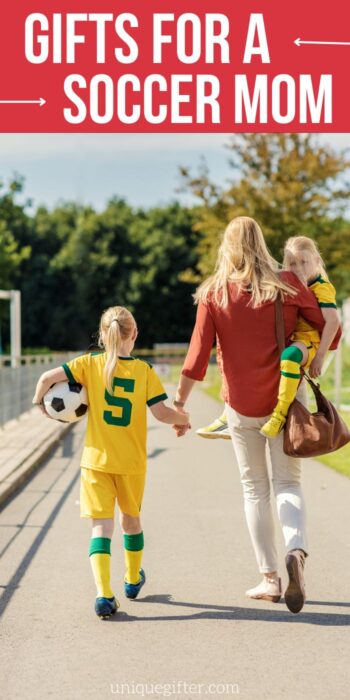 Awesome Gift Ideas a Soccer Mom Will Love
Personalized jewelry, hoodies, and the best drinkware around. This list has the ultimate collection of soccer mom gifts that even the biggest "super" soccer mom that seems to have everything would be impressed by. Lets face it soccer moms work hard, keeping track of schedules, driving kids to games and practices, and always have the perfect snack for after. They deserve to be treated to something nice. So get shopping!
Large Zippered Tote Bag
Every Soccer mom needs a good bag to carry all her essentials! Snacks, wallet, sunglasses, you name it! This Large zippered tote bag has pockets and room for everything you need on and off the soccer field.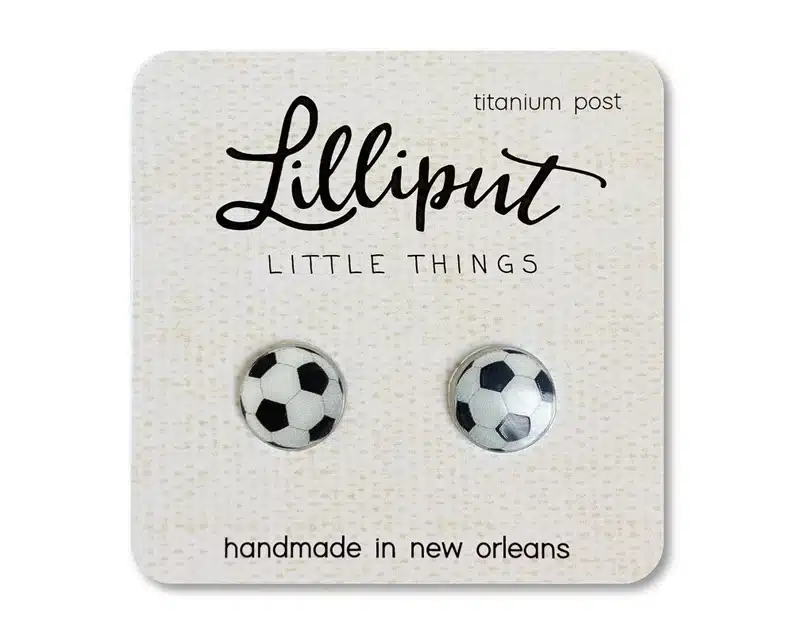 Soccer Ball Stud Earrings
Can you really be a true soccer mom without these adorable soccer ball earrings? Every mom will be envious of these fashionable handmade earrings.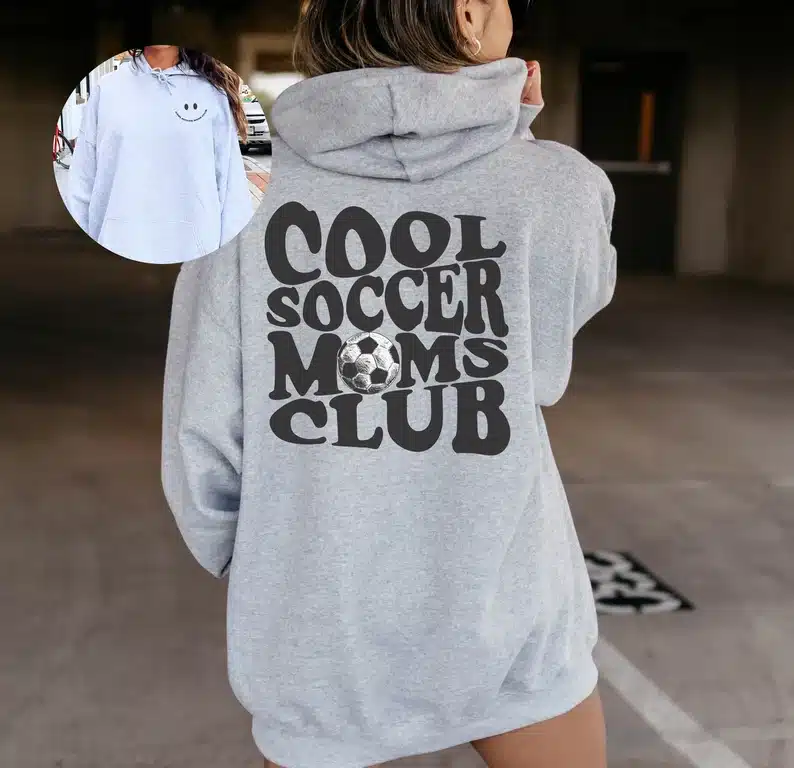 Cool Soccer Moms Club Hoodie
The perfect outfit for those chilly soccer evenings or early mornings. Let the world know you are part of the cool soccer moms club while being cozy and warm.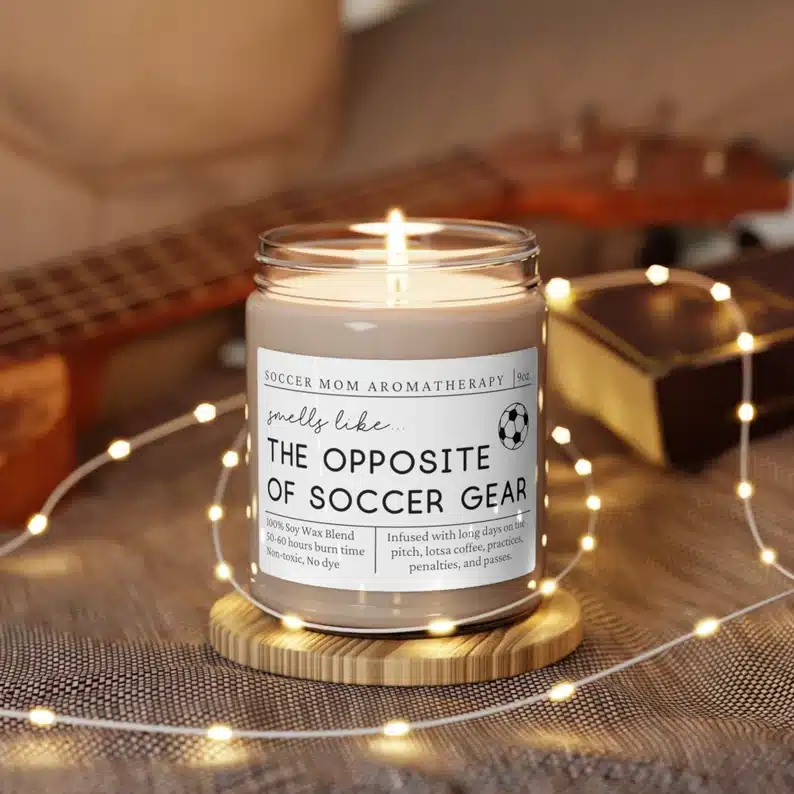 Scented Candle
Candles are always a welcome gift and this one has some humor to it. With eight different scents to choose from you can ensure mom will be a super fan of this one.
Soccer Mom Tumbler
Every soccer mom needs a good tumbler to keep her drink cold or hot. No matter what the type she adds to it…shh we won't tell if that isn't water in there.
Soccer Mom Hat
Complete the soccer mom look with this stylish soccer mom hat, it comes in four different colors so you can pick moms favorite color.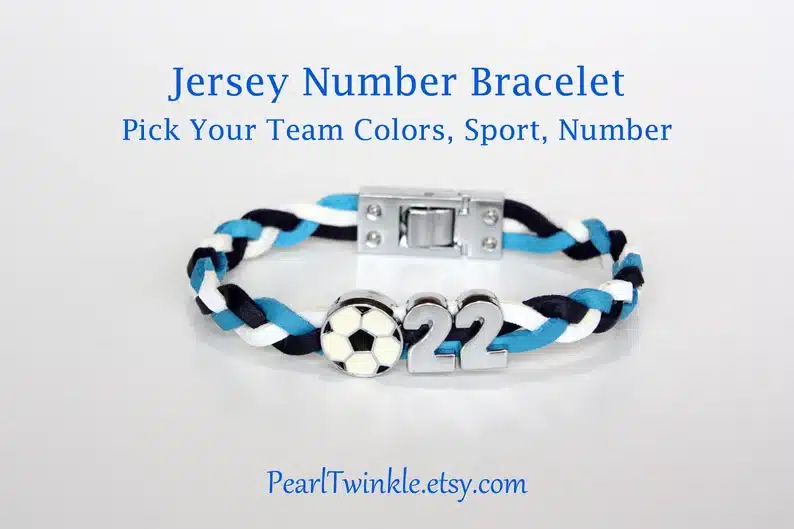 Custom Jersey Team Number Sports Bracelet
Let mom show their pride for their Childs soccer team with this customizable bracelet. Pick their team colors, soccer ball charm, and number!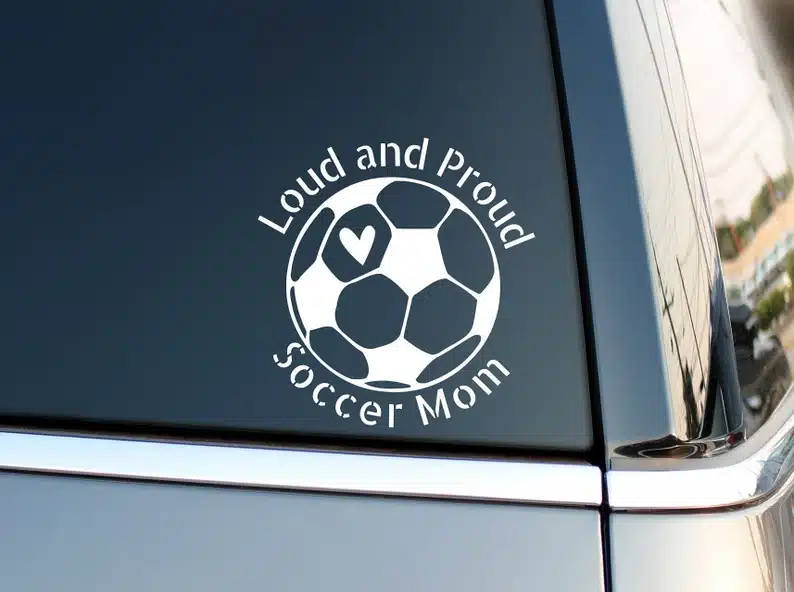 Loud and Proud Soccer Mom Vinyl Decal Sticker
Obviously every soccer mom needs a vinyl sticker on their car to let the world know they are a proud soccer mom!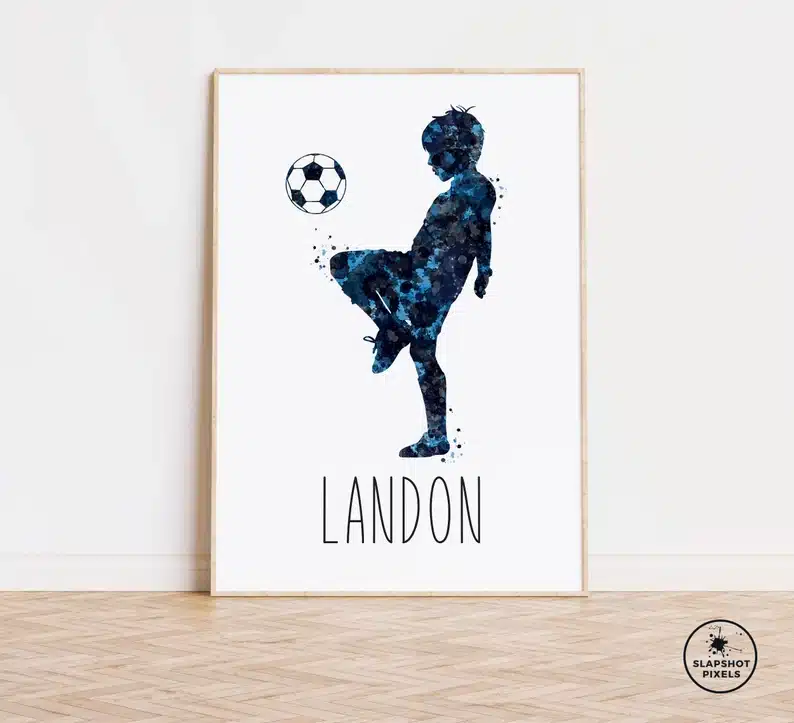 Personalized Soccer Poster
What mom doesn't want to show off their little soccer star? These amazing personalized soccer poster allows you to create a silhouette of your child playing soccer.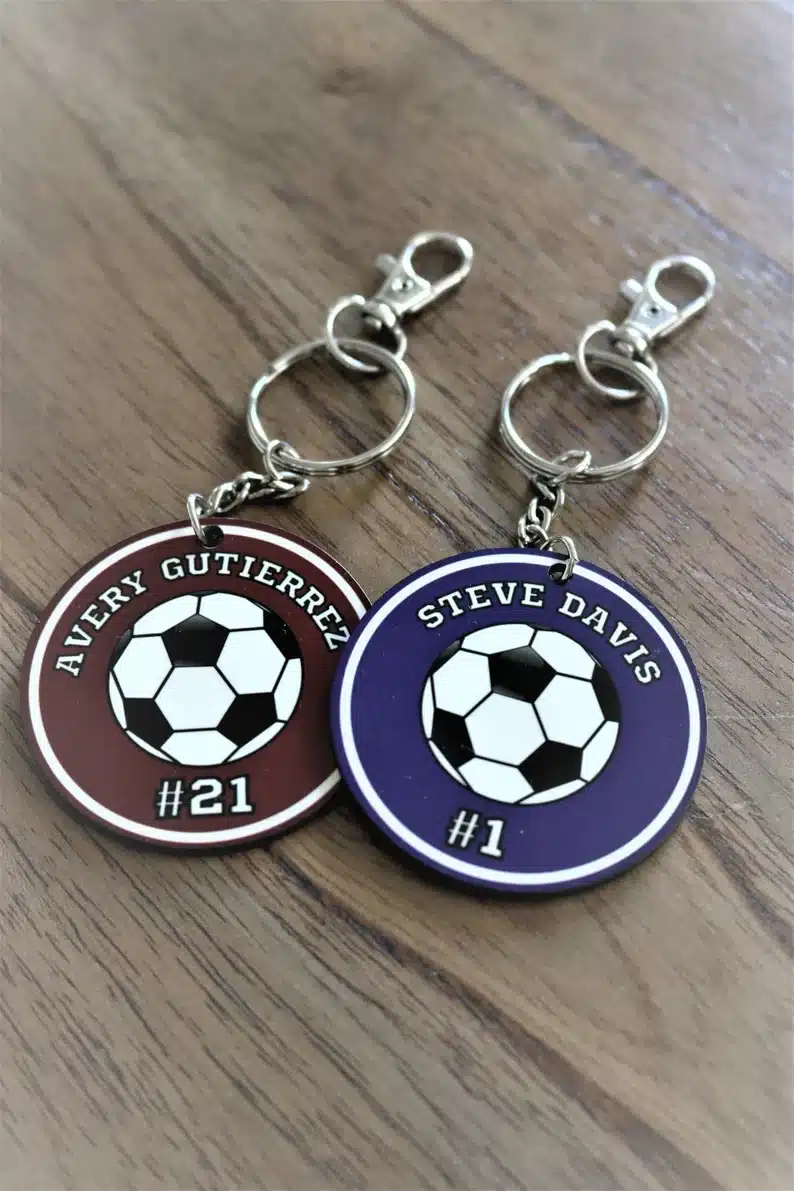 Soccer Bag Name Tag
These personalized soccer bag name tags would great to put on your kids soccer bag, moms purse, or even attach to keys. Add your Childs name, team, or number to it.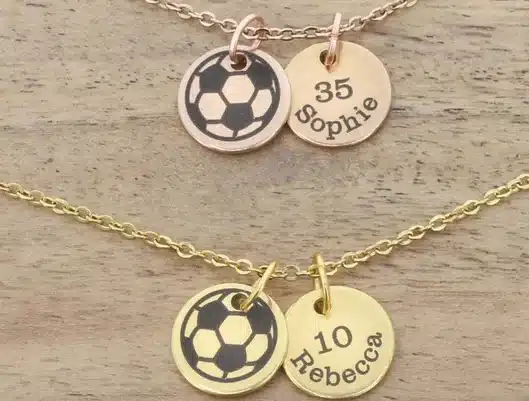 Personalized Soccer Necklace
Personalized gifts are the best and this one shows off your little soccer stars name and number. Any soccer mom would love to rock one of these.
Dear Mom Soccer Frame
Sentimental and a great way to show mom you appreciate them for taking you to soccer with this cute saying. Print your favorite soccer photo and you have the perfect gift.
Proud Coffee Mug
Soccer moms are always running to practices and games so she definitely needs a nice coffee mug to enjoy her morning caffeine boost.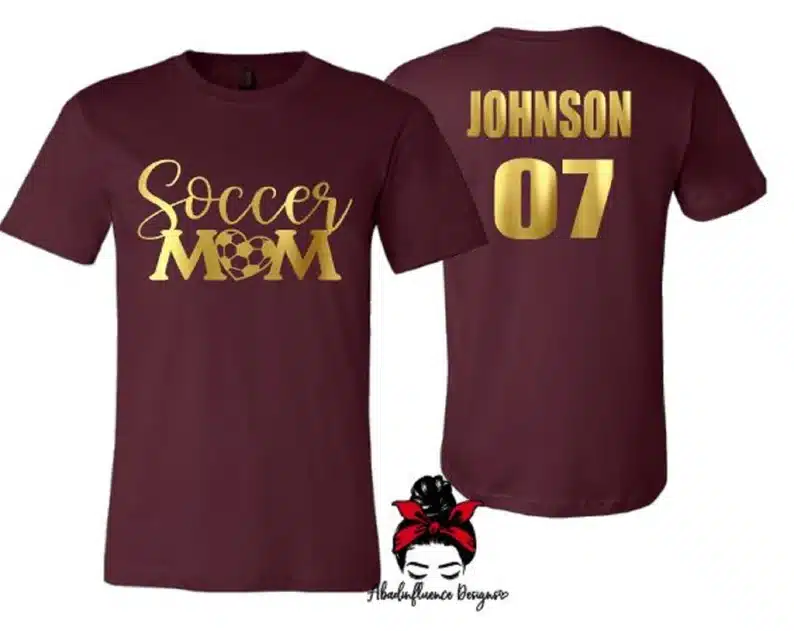 Custom Soccer Mom T-Shirt
Soccer moms want to show their pride and love for their child on the sidelines so there's no better way than this custom soccer mom t-shirt! Pick the color of your kids team and personalize it with their name and number.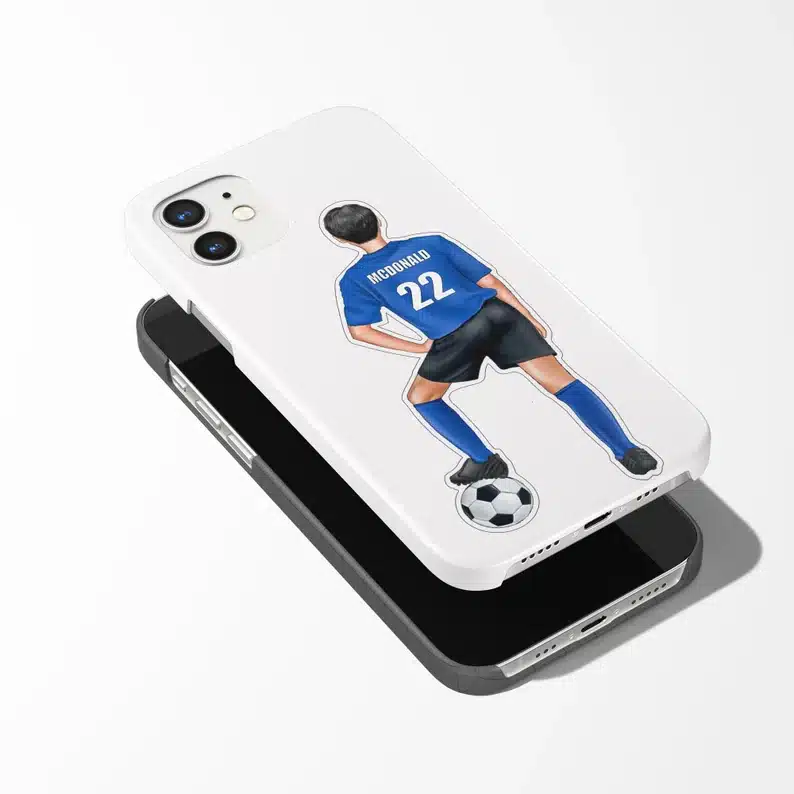 Soccer Sticker
This one's pretty neat. You can get a personalized sticker of your child playing soccer and stick it on whatever. Water bottle, laptop, cell phone, you name it!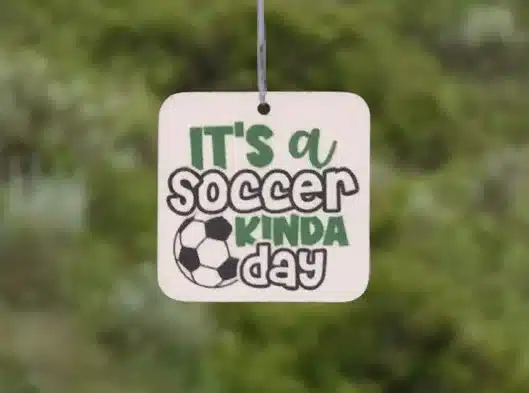 Car Air Freshener
Everyone can use a car air freshener! Especially soccer moms hauling all that stinky equipment around. These air fresheners are scented with premium fragrance oils that are sure to last all season long.
Makeup Bag
Every soccer mom needs a handy little make up bag to hold all her beauty products. Most of the time moms are running out the door to make it to those early morning games, so why not gift them this bag so they can have it all on hand.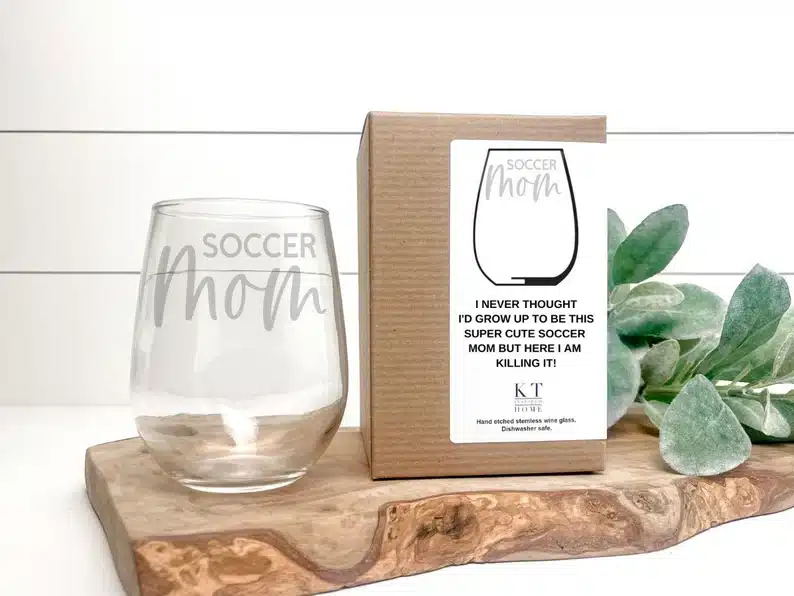 Wine Glass
Being a sports mom is tough. So a wine glass is always a welcome gift. Check out the cute box it comes in.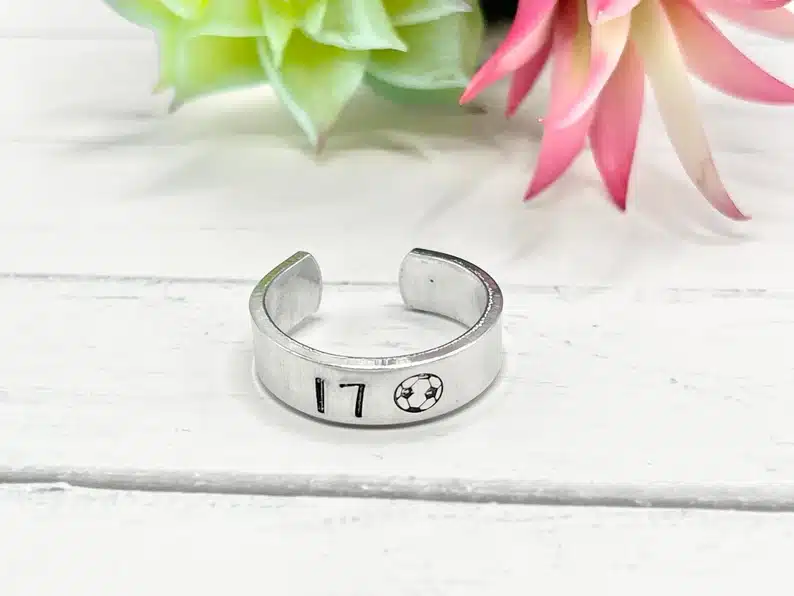 Personalized Soccer Ring
This beautiful ring would make a great gift to any soccer mom. Simple yet it shows off your pride and love for your Childs soccer team.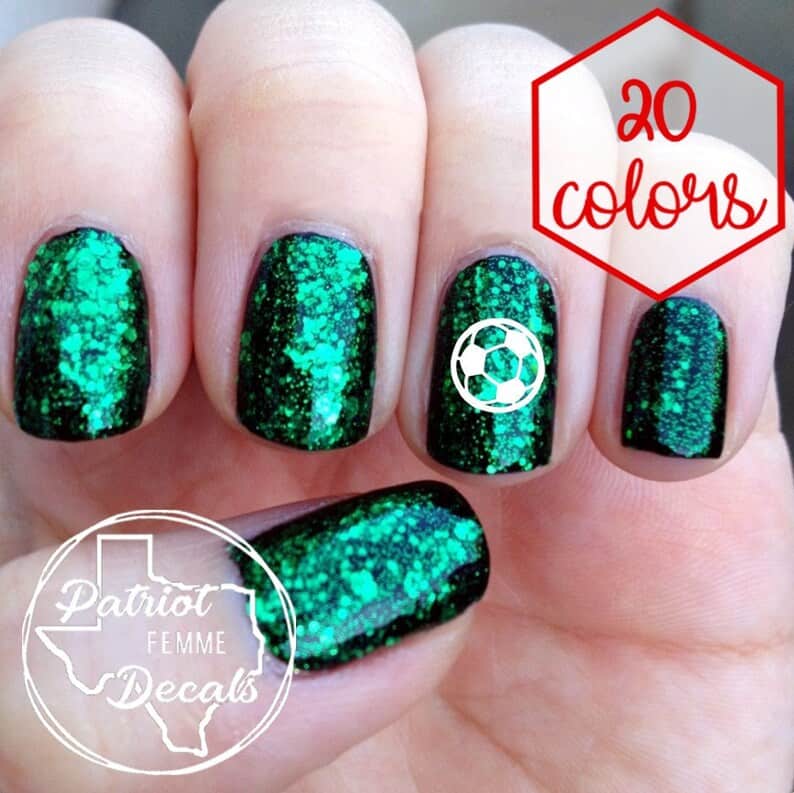 Nail Decals
Pick your kids team color and add on some soccer stickers. You will look fabulous and a total super fan of your kids team aka the ultimate soccer mom.
There you have it. Hopefully you found something for that soccer mom in your life! If you need some more soccer inspiration check out these gift guide for soccer coaches and soccer fans.