Disclosure of Material Connection: Some of the links in this post may be "affiliate links." This means if you click on the link and purchase an item, I will receive an affiliate commission. Disclosure in accordance with the Federal Trade Commission's 16 CFR, Part 255. This site is a participant in the Amazon Services LLC Associates Program, an affiliate advertising program designed to provide a means for sites to earn advertising fees by advertising and linking to Amazon.
Do you need the perfect way to say "Happy Father's Day," but without breaking the bank? Staying under $20 can be very important for some of us, especially if we have more than one person to buy for. Here are some amazing Father's Day gifts that will help you stay on a budget:

Father's Day Gift Ideas Under $20
Father's Day is Just Around the Corner!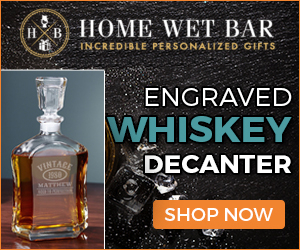 "Daddy est. _____" Ornament
For your child's father, get them the gift that shows when they first became a father, with this "Daddy est. (year)" ornament. It may not be Christmas, but they will love putting it on the tree in six months.
"Papa Bear" Coffee Mug
Your father is "papa bear" and he will love drinking his coffee from his new mug.
Personalized Hammer
For the father who does a lot of hammer work, give them a personalized hammer with their name, initials, or a short quote on it!
"Best dad in the galaxy" Shirt
The Star Wars lover in your life will love their "Best dad in the galaxy" shirt, and will probably wear it all the time.
"Forever your little girl" Guitar Pick
When you're daddy's little girl and your dad plays guitar, this is the perfect gift for them.
"FATHER: Funny, Patient, Strong, Hero, Reliable, Provider" Keychain
Your father is everything to you, he is patient, funny, strong, reliable, a hero, and a provider!
"Best Farter Ever" Beer Cozies
Let's face it, fathers like to fart and they will love these beer cozies to keep their beers cold!
Personalized LED Flashlight
Give them the gift of a flashlight with their name or initials on it, then no one can steal it!
"Dad's peanut butter spoon" Engraved Spoon
If you have a dad who loves peanut butter, they need this engraved spoon especially for them.
"Daddy, a son's first HERO, a daughter's first LOVE" Coffee Mug
Perfect coming from a son or a daughter, or a gift from both of you!
"The Golf Father" Shirt
For your father, the golfer, this "The Golf Father" shirt will be the gift they absolutely rave about this year!
"Dad" Keychain with Hammer and Wrench
Again for the father who is handy, a "dad" keychain with a hammer and wrench on it will make their key carrying easier!
Definition of Stepfather Burlap Wall Art
Your stepfather has been there for you through thick and thin, maybe even more than your own father. Give him this definition of a stepfather burlap wall art piece to hang up on his wall.
"World's Best Dad" Leather Wrapped Flask
If your father likes carrying a flask around, they absolutely need this "World's Best Dad" leather wrapped flask!
"Batdad" Coffee Mug
When you or your father love Batman, this "Batdad" coffee mug will be something you both cherish!
Personalized 6" Ruler
It may be rare, but a father who needs a ruler for work or leisure, will need this personalized 6" ruler with their name, initials, or a short quote on it!
"Shh the game is on" Football Socks
They love their football, what better gift than socks that remind everyone to be quiet while they're watching their team?
I Love You Daddy by Jillian Harker and Kristina Stephenson
The perfect gift from a young child to their dad, is a book that says they love their daddy and is also something he can read to them!
"I'm your Father's Day gift" Onesie
This "I'm your Father's Day gift" onesie is perfect for announcing pregnancy on Father's Day!
"Nerdy Father" Scientific Periodic Table of Elements Wall Art
For the father who is "nerdy," they need this "Nerdy Father" periodic table of elements wall art to hang up!
Father's Day gifts don't have to break the bank to be meaningful and thoughtful, and this list here is the perfect place to start!