Disclosure of Material Connection: Some of the links in this post may be "affiliate links." This means if you click on the link and purchase an item, I will receive an affiliate commission. Disclosure in accordance with the Federal Trade Commission's 16 CFR, Part 255. This site is a participant in the Amazon Services LLC Associates Program, an affiliate advertising program designed to provide a means for sites to earn advertising fees by advertising and linking to Amazon.
Your son is now a father himself, and you need a little help to find the right gift for him. Whether this is an unprecedented event and it's his first Father's Day, or he's been a father for years, these gifts are great choices either way. It is a special occasion, no matter what, when your son is celebrating Father's Day as a father. What an honor that is!

Father's Day Gifts for My Son
Father's Day is Just Around the Corner!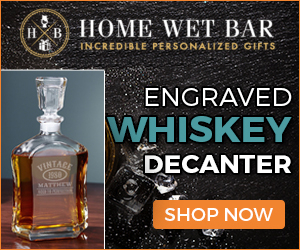 "Father, husband, protector, hero" Shirt
Your son is now a father and husband, which means that he is protector and hero to them.
"Dad's greatest catch" Keychain With Personalized Fish Charms on a Hook
Put his kids' names and birthdays on the fish charms on this "Dad's greatest catch" keychain to celebrate each one of his kids.
Custom Paracord Footprint Bracelet for Two Children
If your son has two kiddos, then this is one of the most perfect gifts for for him, with a place for each of their footprints.
Personalized Photo Artwork of Dad and Child
This unique personalized photo artwork of dad and child will be his absolute favorite gift!
Matching "Pint" and "½ Pint" Shirts
For him and the kiddo, these matching shirts will be great when they go out together for a father/child outing.
Super Sized Superhero Marvel Lego Figure Personalized Frame
He is his kids' hero and this super sized superhero Marvel Lego figure personalized frame tells him all the ways he is one.
"#dadlife" Coffee Mug
Dad life is the best life!
Personalized Box of BBQ Rubs
These BBQ rubs will come in handy the next time your son holds a barbeque at his house.
Game of Thrones Wooden Kitchen Spoons
If your son loves the Game of Thrones and cooking, he will love these GOT wooden kitchen spoons to make it all more fun.
Rouxbe Online Cooking Course
If your son is into cooking for his family, a Rouxbe online cooking course might be just the thing. These self-paced courses are available on a variety of topics, or a membership model, and make an excellent gift. He will learn SO much and make delicious eats while he's at it. Click here to read a full review of Rouxbe.
"I'm a daddy, what's your superpower" Keychain with Personalized Batman Charms with Kids Names
Being a dad is a superpower in its own, and even more so when he is Batman!
Sandalwood Series Wooden Watch
This sandalwood series wooden watch will soon become his favorite watch to wear.
Solid Chocolate Game Controller
A yummy, solid chocolate game controller for the gamer dad!
"Sawdust is man glitter" Shirt
If your son is constantly covered in sawdust, he is wearing man glitter!
Retro Grill Design "Grill Master _____" Apron
Give your son this personalized "Grill master" apron because he is the grill master.
Personalized Black YETI Colster Rambler
A personalized black YETI colster rambler is great for keeping his beer cans or long necks cold for longer.
"Ask me about my dad jokes" Coffee Mug
If he has good, or even bad, dad jokes, he needs this coffee mug.
500 Great Things About Being a Dad by Steve Delsohn
This book is great for a dad who needs a boost, maybe a few laughs. Being a dad can be a bit challenging sometimes, no matter how much support he has.
"Daddysaurus" Tank Top
He is the "Daddysaurus" of his family and real good at it too.
"We interrupt this family for baseball season" Wooden Sign
If he is an avid follower of baseball, he may have to "interrupt" his family to watch the games occasionally.
Morse Code Bracelet with Special Message
Create a special message just for your son with a cool morse code bracelet this Father's Day.
Your son's Father's Day is always special for both of you. Choosing the best gift for him is more about what is on your heart and mind.