Disclosure of Material Connection: Some of the links in this post may be "affiliate links." This means if you click on the link and purchase an item, I will receive an affiliate commission. Disclosure in accordance with the Federal Trade Commission's 16 CFR, Part 255. This site is a participant in the Amazon Services LLC Associates Program, an affiliate advertising program designed to provide a means for sites to earn advertising fees by advertising and linking to Amazon.
The young dad is hip and sometimes interested in more trendy things. If you know a young dad who you feel would especially love a thoughtful Father's Day gift from you, this is the list you need!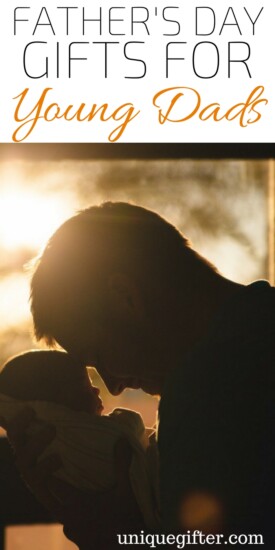 There are all kinds of cool things here that he will love receiving for Father's Day. From Batman, to Walking Dead, to whatever else he may be interested in this year.
Father's Day Gifts for Young Dads
Father's Day is Just Around the Corner!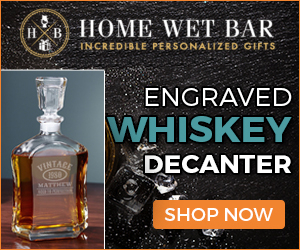 "The walking dad" Shirt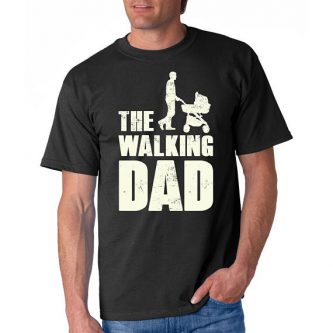 Let's face it, being a dad to young children is kind of like they spend all day walking around like a zombie. It's exhausting! For the young dad who also loves the Walking Dead, this shirt is perfect!
Bat Tie Clip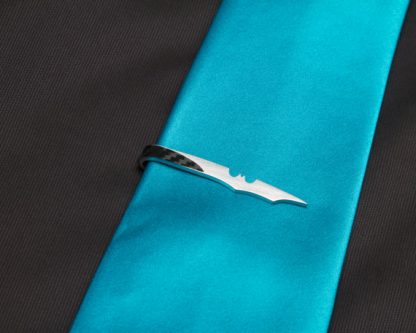 Every stylish, young dad needs a bat tie clip for special occasions to still go out in style!
Men's Organic Skincare Set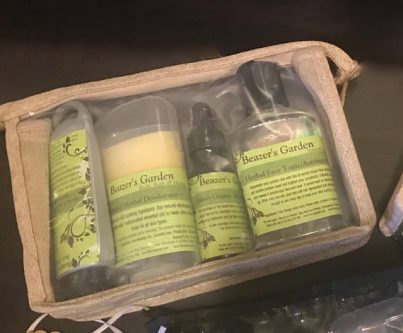 For the young dad who loves anything organic, an organic men's skin care set is a must have! He needs to take care of himself, as well as his family.
Personalized Bottle Opener Keychain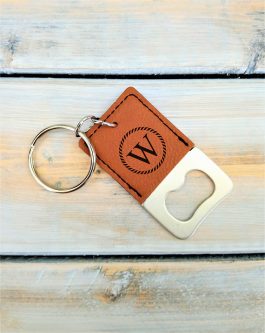 Young dads have their favorite beer, and now they will have their favorite bottle opener keychain that is decorated with their initial.
Father and Son Matching Shirts, Charging Batteries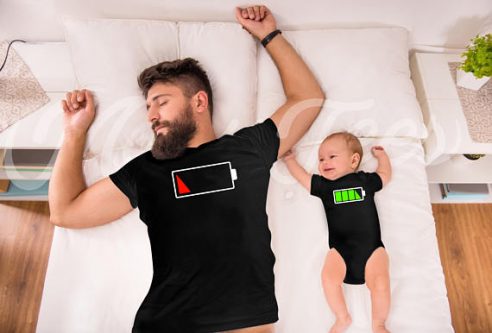 This generation is always on their phones! Isn't that what we hear all the time now? These matching charging battery shirts are an especially cute wardrobe choice for when it's time for both of them to sleep and recharge.
"The only thing better than having you as my husband is our children having you as their dad" Print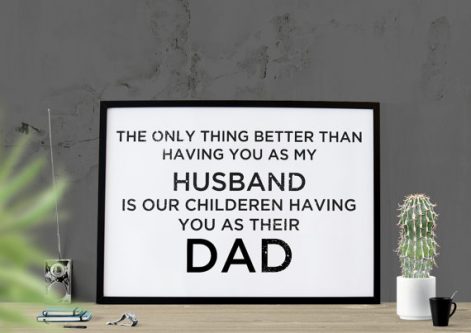 For the young dad and husband, a graphic you can print and frame at home to tell him how much you love the fact that he is your husband and your kids' father, will be the sweetest thing he gets this Father's Day.
Legend and Legacy Matching Hats for Father and Son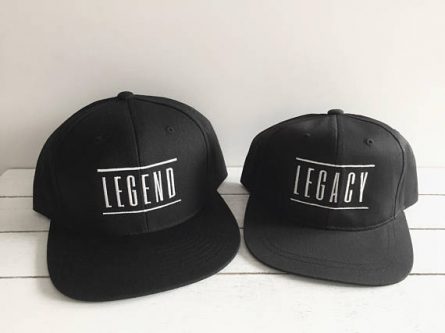 As the dad, he is the legend, and his son is following close behind as his legacy.
"This beer tastes like I'm not going to work tomorrow" Beer Mug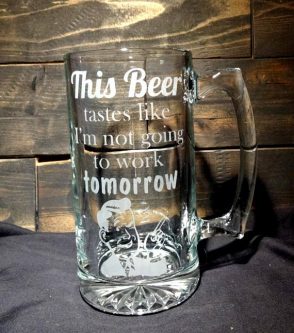 Sometimes he has a little too much beer and regrets it. Or, sometimes he is just fed up with his job and venting while drinking his beer is one of the ways he copes. Either way, this beer mug is pretty awesome.
"Too old for snapchat, too young for life alert" Shirt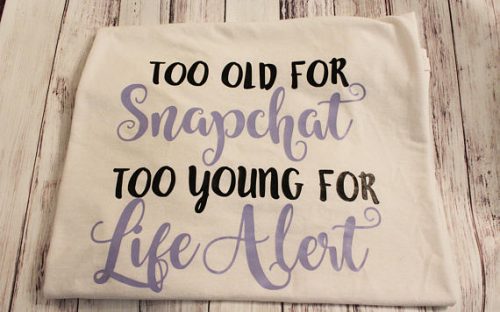 If he's too "old" for snapchat, or simply doesn't care for it, but is too young for life alert, he needs this shirt.
Coconut Charcoal Face Scrub for Men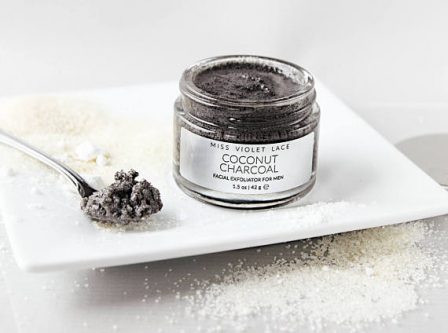 Every young dad needs a fresh face once in a while, and that's where this coconut charcoal face scrub for men comes in!
Personalized Men's Wallet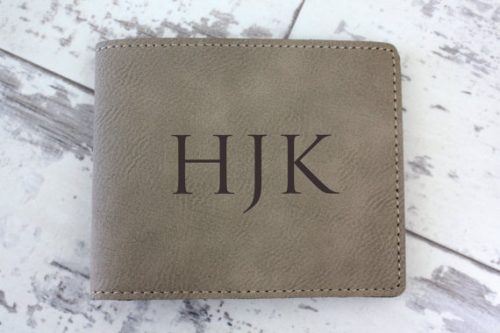 To carry those all important cards, money, and pictures of his children, he needs a wallet engraved with his initials.
Personalized Wood Docking Station for Men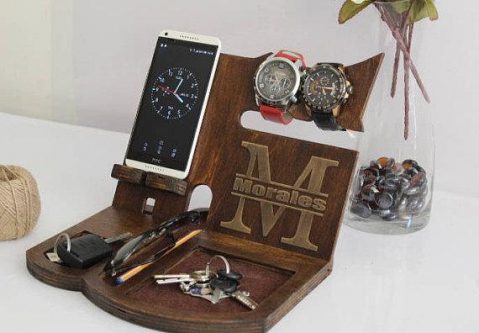 Every young dad needs a personalized wood docking station for their phone, keys, watches, and whatever else they want to keep safe and organized. It's perfect for on top of their dresser, nightstand, or the entertainment center too.
"Any man can be a father. It takes someone special to be a dad. Thank you for loving me as your own." Bracelet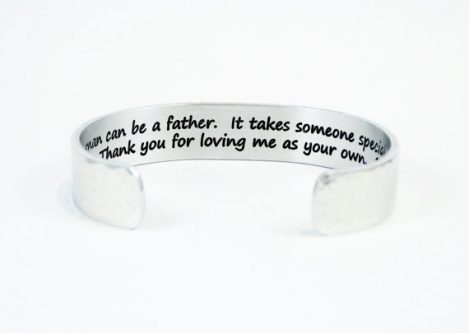 Any man can father a child, but it takes a special person to be a dad. This bracelet is perfect for the young dad who has taken on the role of stepdad to some lucky child.
Best Dad Ever Burlap Pillow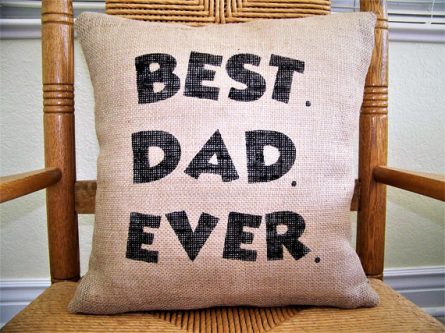 He is the best dad ever, there's no doubt about it. Show him how much that is true with a "Best dad ever" burlap pillow.
"Menace to society" Enamel Pin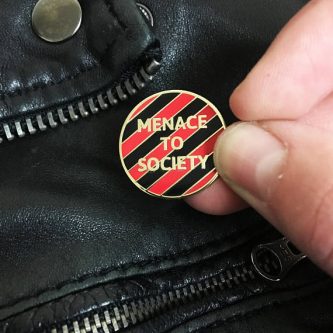 The "Menace to society" enamel pin is a mix of wordplay and a hint of Dennis the Menace. For the young dad who loves wordplay, loves the word menace, or enjoyed watching Dennis the Menace as a kid, this pin is perfect for them.
"Batdad" Shirt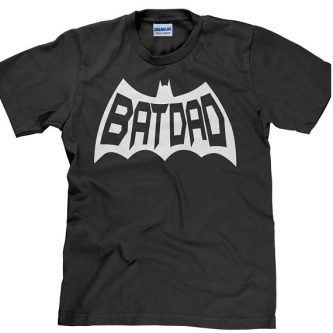 Only the coolest dad is "Batdad." He can wear his new shirt with pride!
"Man cave" Sign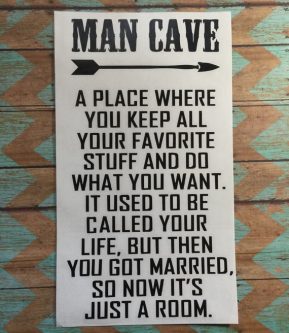 Every young dad needs a man cave, and with that, they need a "man cave" sign to put up on the door or wall.
Dad's Peanut Butter Spoon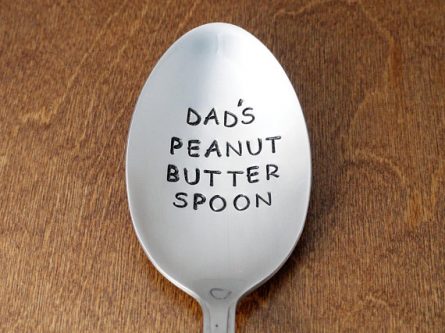 If the young dad in your life loves peanut butter more than anyone you know, he definitely needs his own peanut butter spoon with his name on it.
"Parenthood requires love not DNA" Coffee Mug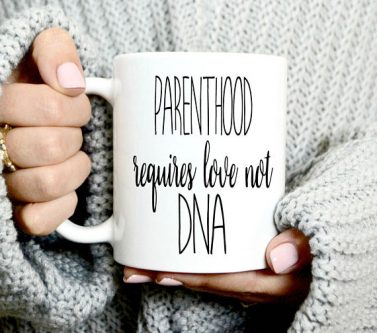 Another excellent choice for a young dad who is a wonderful, loving, and caring stepdad, to show him how much that love is appreciated by the kids and the mom of those kids!
"I pick you" Stainless Steel Guitar Pick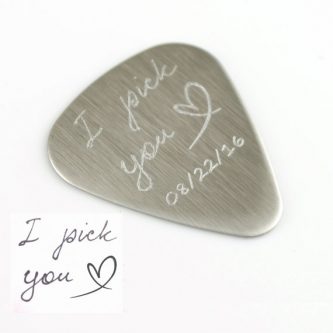 For the guitar loving young dad, this "I pick you" stainless steel guitar pick is such a beautiful gift for them to receive from the mother of their children. You have picked them to raise your kids with and that is such a huge honor.
The young dad in your life will be ecstatic with any one of these gifts for Father's Day this year, especially if it comes from you! They are all great choices and will be enjoyed for many years to come.