Disclosure of Material Connection: Some of the links in this post may be "affiliate links." This means if you click on the link and purchase an item, I will receive an affiliate commission. Disclosure in accordance with the Federal Trade Commission's 16 CFR, Part 255. This site is a participant in the Amazon Services LLC Associates Program, an affiliate advertising program designed to provide a means for sites to earn advertising fees by advertising and linking to Amazon.
Sonographers see miracles happen everyday, but they probably have seen their fair share of tragedies too. A simple gift could go a long way in showing them how much their work is valued. If you want to get a gift for the sonographer in your life, you have come to the right place!

Gift Ideas for Sonographers
"Live love scan" Shirt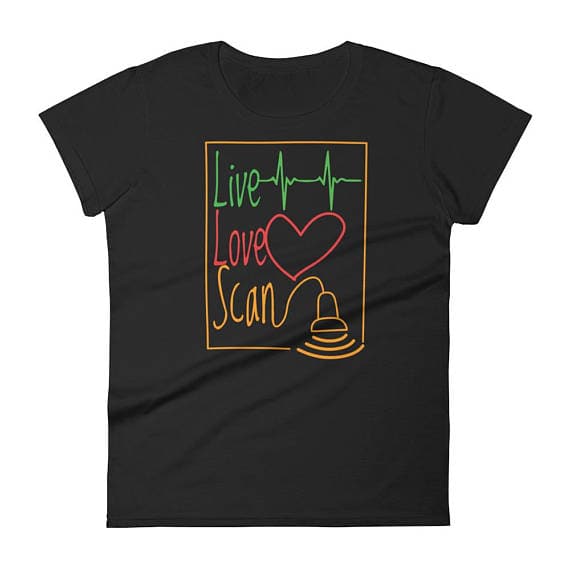 They don't always live, laugh, love, but they do live, love, scan!
Gold Heart ECG Rhythm Pendant Necklace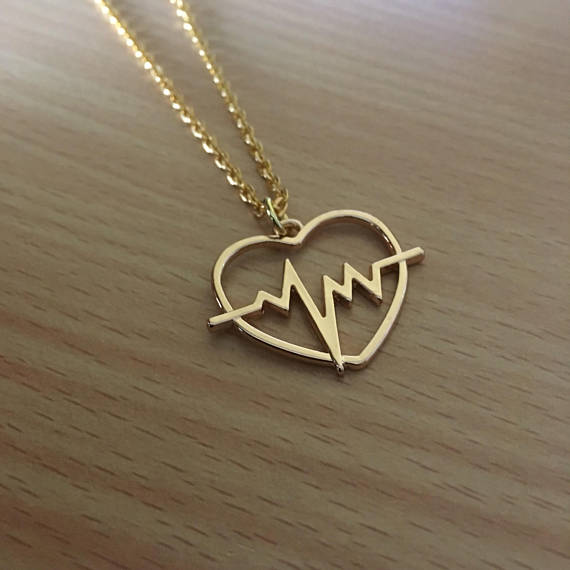 Even though they hear heartbeats everyday at work, they are still special and deserve to be put on a necklace and worn around their necks.
"Pick your wand" Sonographer Wand Harry Potter Theme Coffee Mug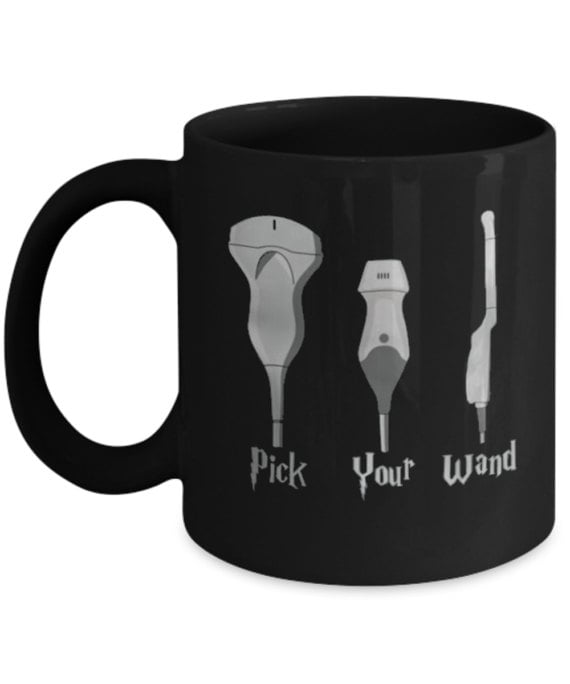 Maybe sometimes they pretend their time at work wishing their sonographer wand was a magical wand from Harry Potter, you don't know!
"Did someone call for WOMB SERVICE?" Ultrasound of Baby Holding Phone Travel Mug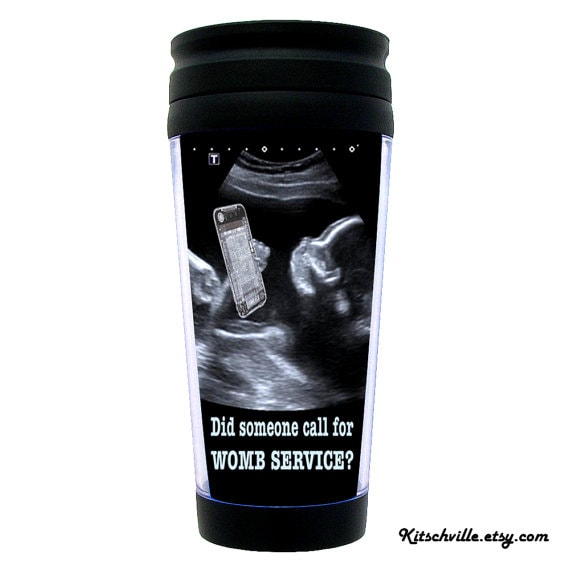 Sonographers provide "womb service" all the time, but they still need their coffee to keep them going sometimes.
Ultrasound Badge Clip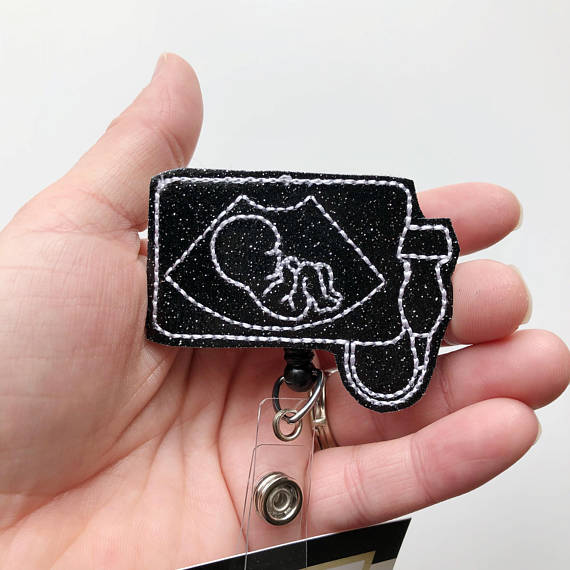 An ultrasound badge clip is the best kind of badge clip for a sonographer.
Personalized Scrubs Ornament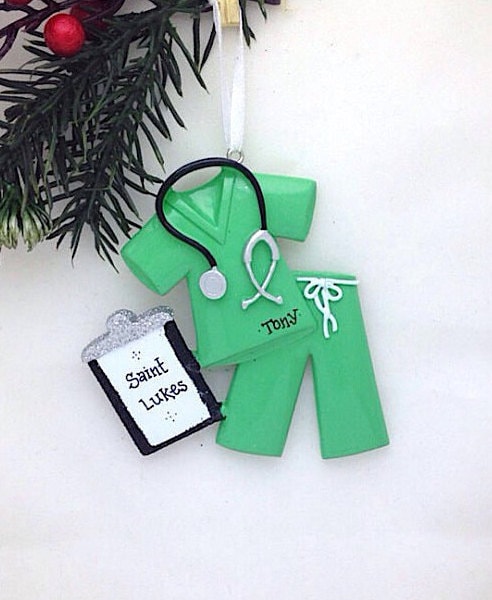 Every medical professional needs a personalized scrubs ornament for their next Christmas tree.
Monogrammed Heart Shaped Wand and Cord Sweatshirt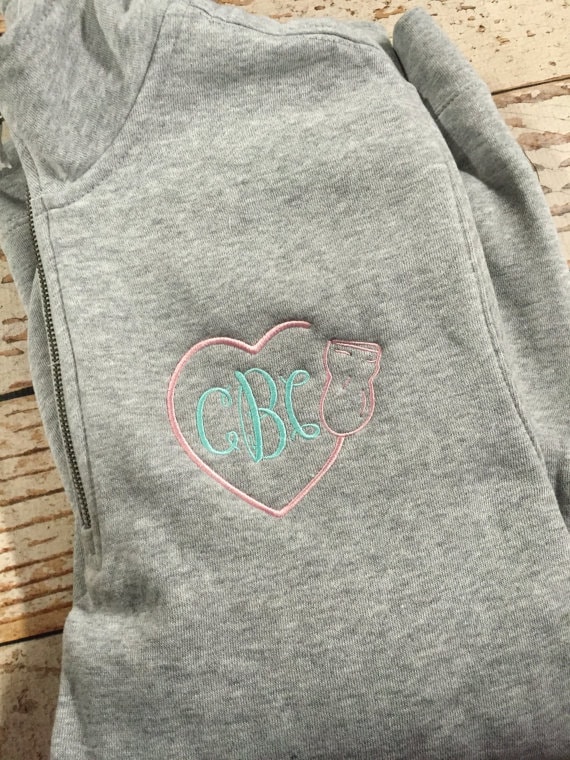 Perfect to keep them warm when it's cold, this monogrammed heart shaped wand and cord sweatshirt will show their passion for their job whenever they wear it.
Birthstone and Initial Caduceus Charm Keychain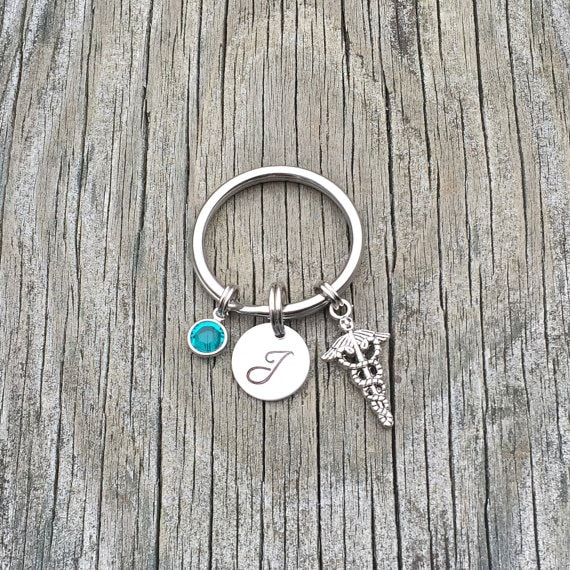 Caduceus is the symbol for the medical profession, and a keychain with the symbol, as well as a birthstone and initial charm, is a great place for them to keep track of their keys.
"Because patients" Wine Glass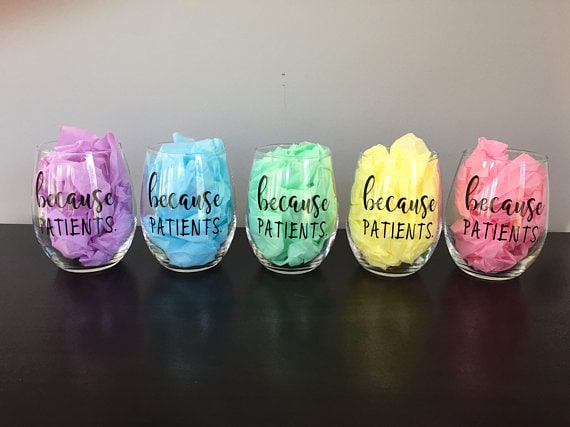 After a long day of waving the sonographer wand, they may just need wine because of their patients!
Deuces Sonographer Wand Shirt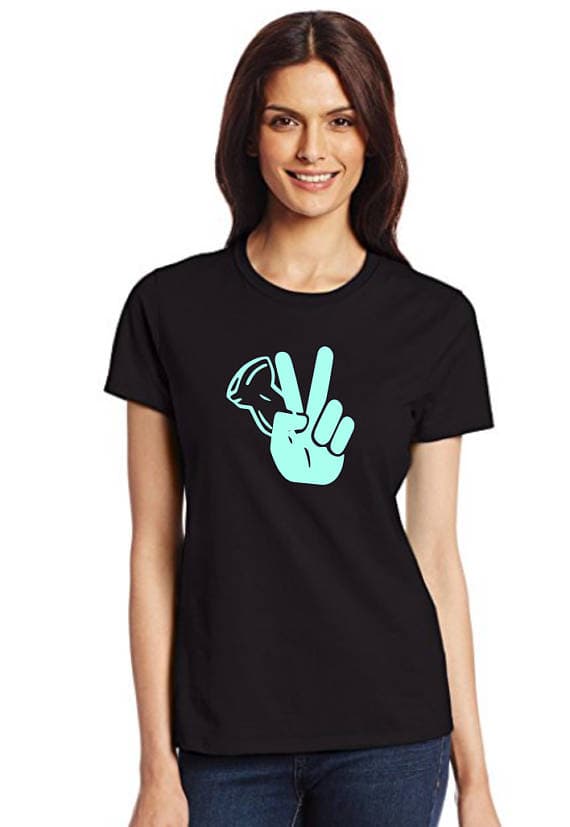 Peace and sonographer wands, that is all they dream about!
Personalized Sonographer Wand Tumbler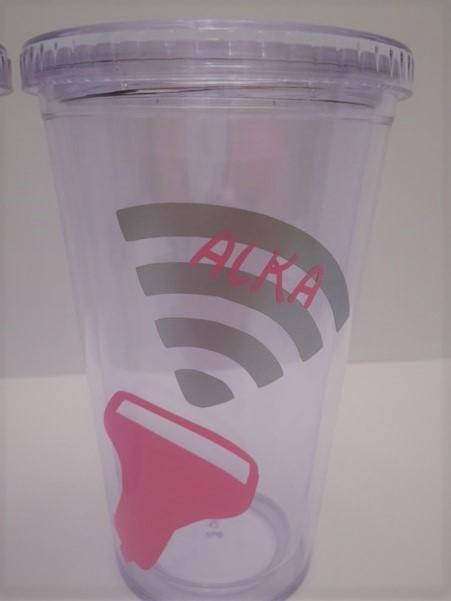 Help your favorite sonographer stay hydrated with a wand tumbler that has their name on it.
Stethoscope Earrings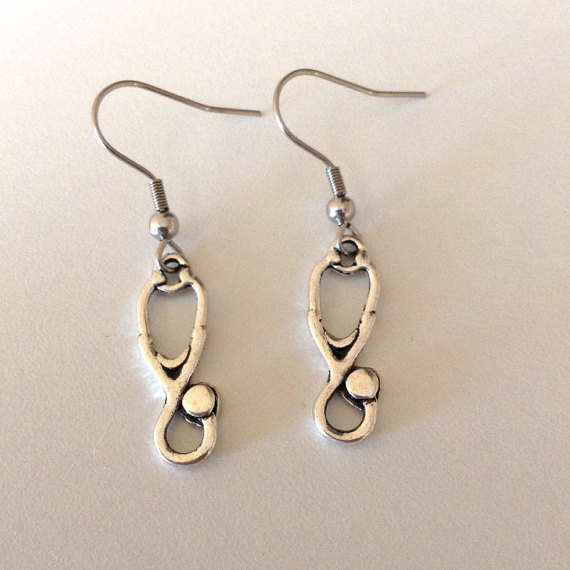 Whether they actually use their stethoscope or not, these stethoscope earrings can quickly become their favorite pieces of jewelry.
Caduceus Watercolor Art Print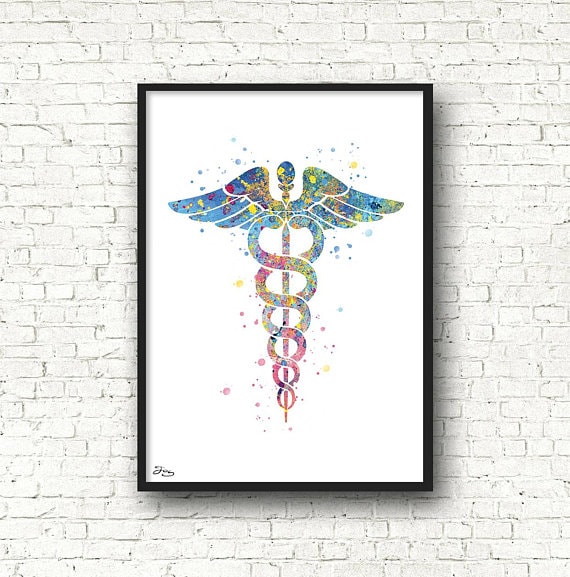 This Caduceus watercolor art print will look stunning on their wall at home to show the world what field their in and how much they enjoy their work.
Gift Set with body lotion, antiviral lip balm, hand sanitizer, hair ties, and a gel pen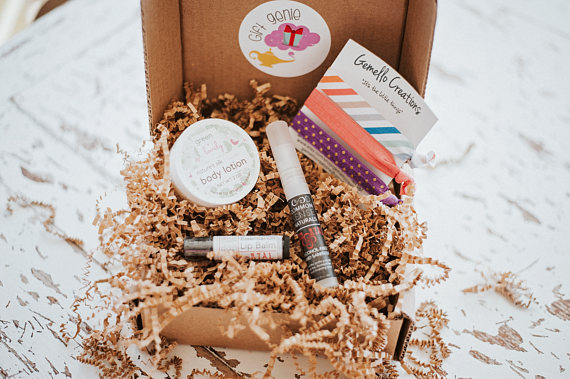 When you don't know what they will love, a gift set with lotion, antiviral lip balm, hand sanitizer, hair ties, and a gel pen, is a great gift choice!
Floral Stethoscope Art Print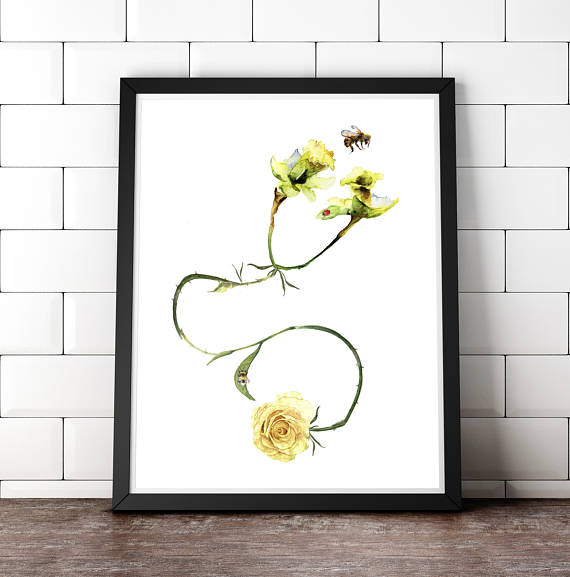 Everyone will love looking at their floral stethoscope art print, because it is just so unique and beautiful!
"I see better in the dark, sonographer" Coffee Mug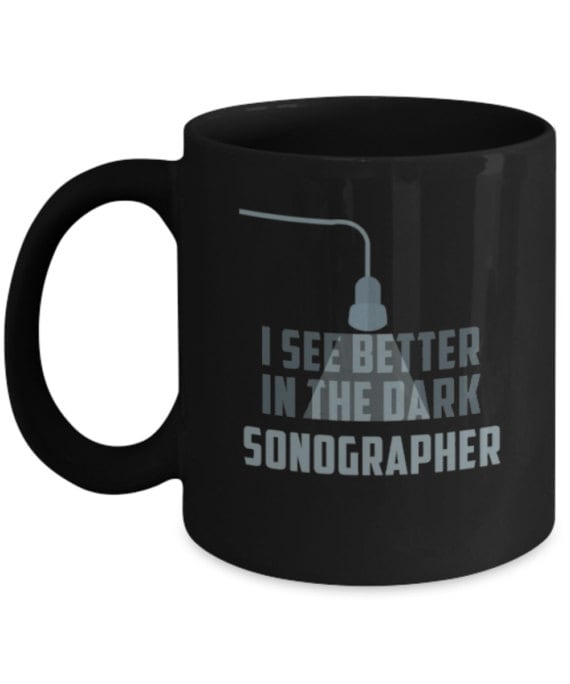 When they are doing ultrasounds, it has to be dark. So, your favorite sonographer sees better in the dark.
"Off duty sonographer" Can Cozy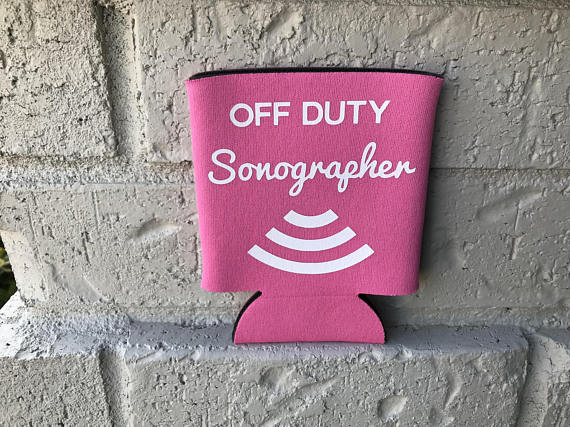 This "off duty sonographer" can cozy will keep their beer, soda, or other beverage of choice, cold when they're off duty.
A Dozen Nurse Themed Cake Pops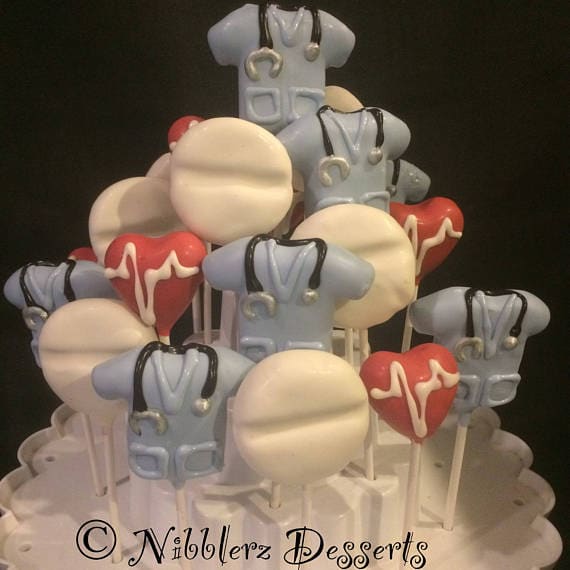 Sweets almost always make excellent gifts, especially when you are at a loss for what to get someone. Nurse themed cake pops work well for sonographers too!
Caduceus Bookmark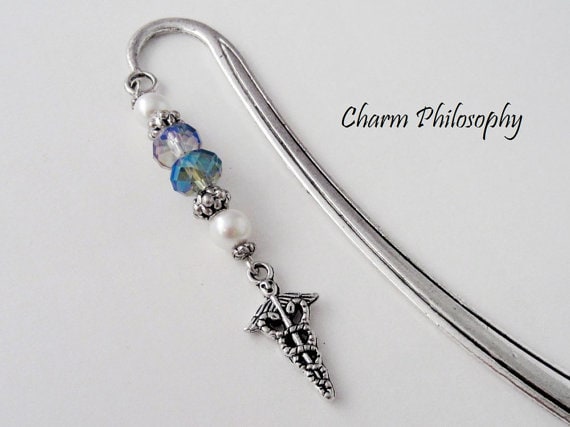 If your favorite sonographer is a book lover, they will love this new Caduceus bookmark to keep their place as they read.
"For medical use only" Coffee Mug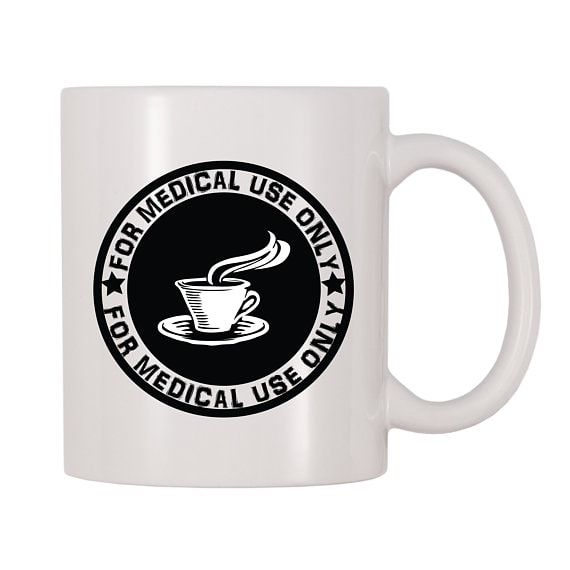 Their coffee is for medical use only, all others should not touch or come near.
Sonographers deserve an amazing gift for all the hard work they do for their patients. While it's the thought that counts no matter what, any one of these gifts should be a huge hit!