It's tradition to make something special for dad in the classroom. If you need some craft inspiration or easy DIY kits we've got you covered with these Father's Day gifts for schools. There's also plenty of options that would be great for teachers, staff, or to hang out to dad at a school event.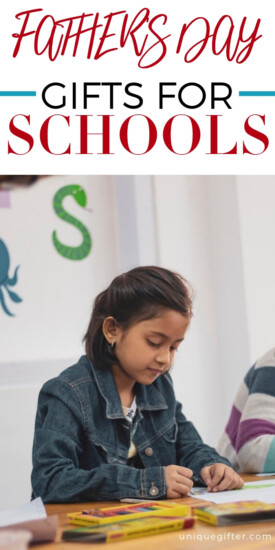 Easy and Budget Friendly Father's Day Gifts for Schools and Classrooms
There are gifts here for a variety of ages, budgets, and timelines (last minute crafts for dad, anyone?) so I'm sure you'll find the perfect thing to give to dads from your school!
Hopefully we helped you track down some great Father's Day gifts for schools and classrooms with this list. Whether it's a bulk craft kit or some thoughtful individual gifts, there's something here for all the dads your school wants to honor this year.