Searching for male teacher gift ideas for holidays or the start/end of the school year? This post has you covered!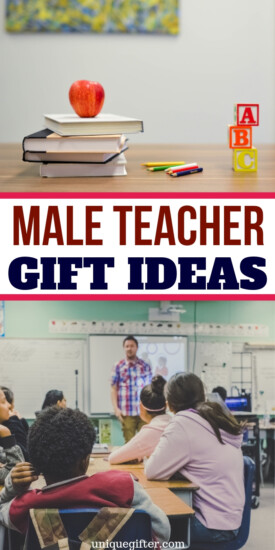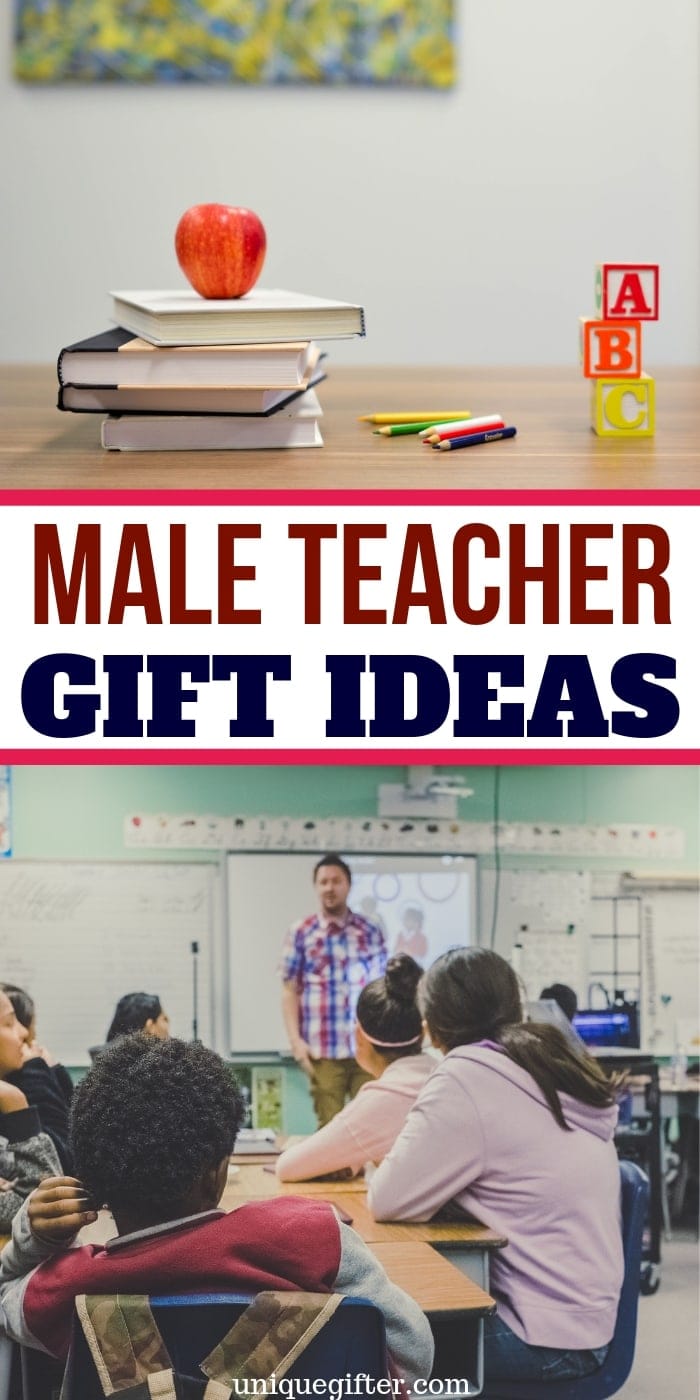 If you find yourself wanting to get a gift for your child's teacher or someone else in the school system, you may find yourself stumped for ideas. There are a lot of fun ideas out there on Pinterest, but teachers may not appreciate quite all of them.
Tips for Buying Male Teacher Gifts
Before you pick out a male teacher gift, or a female teacher gift, for that matter, take a moment to put yourself in their shoes. They have 20-30 kids each year, so if even five of them opt for a teacher-themed gift, at Christmas and then again at the end of the year, they will accumulate 10 apple/teacher/ruler bedecked things per year. Imagine if 10 kids went that route, that would be 20 apple desk ornaments per year.
They're cute… but quickly become overwhelming. Here's an entertaining post titled the Truth About Teacher Gifts, that summarizes the feedback they got from hundreds of teachers.
This advice goes for all teachers, not just male teachers.
Nothing teacher-themed. I repeat. Nothing. No apples. No rulers.
As another note, keep the sugar in check, especially when it comes to male teachers, as they are likely to get a lot of boxes of chocolates. Also avoid clothing, as most people like to pick out clothing for themselves.
Ties seem to be a common suggestion, but I would caution against them, if the teacher doesn't wear a tie to work every day. If they are not wearing them 5 days a week, they probably already have a healthy collection of ties that do not get very much use.
Gift Ideas Male Teachers Will Appreciate
Now that we have all of that out of the way, let's get on to 50 male teacher gifts, that don't include a scented candle!
There you have it, 50 male teacher gifts that are perfect for holidays, the end of the school year, or just to show you care.