Disclosure of Material Connection: Some of the links in this post may be "affiliate links." This means if you click on the link and purchase an item, I will receive an affiliate commission. Disclosure in accordance with the Federal Trade Commission's 16 CFR, Part 255. This site is a participant in the Amazon Services LLC Associates Program, an affiliate advertising program designed to provide a means for sites to earn advertising fees by advertising and linking to Amazon.
Searching for male teacher gift ideas for holidays or the start/end of the school year? This post has you covered!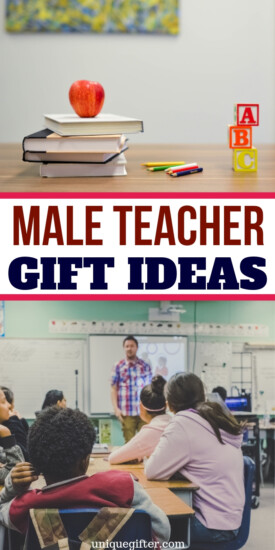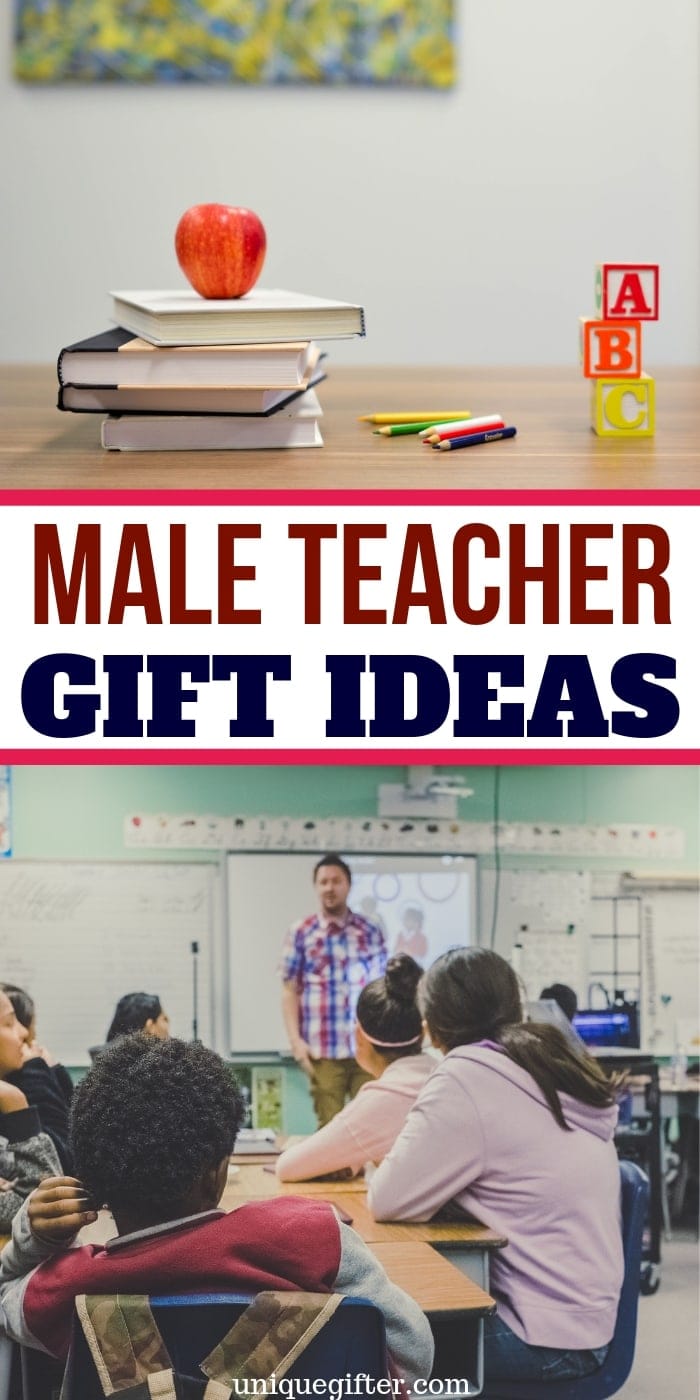 Read on for advice on buying male teacher gifts.
If you find yourself wanting to get a gift for your child's teacher or someone else in the school system, you may find yourself stumped for ideas.  There are a lot of fun ideas out there on Pinterest, but teachers may not appreciate quite all of them.
Before you pick out a male teacher gift, or a female teacher gift, for that matter, take a moment to put yourself in their shoes.  They have 20-30 kids each year, so if even five of them opt for a teacher-themed gift, at Christmas and then again at the end of the year, they will accumulate 10 apple/teacher/ruler bedecked things per year.  Imagine if 10 kids went that route, that would be 20 apple desk ornaments per year.
They're cute… but quickly become overwhelming.  Here's an entertaining post titled the Truth About Teacher Gifts, that summarizes the feedback they got from hundreds of teachers.
This advice goes for all teachers, not just male teachers.
Nothing teacher-themed.  I repeat.  Nothing.  No apples.  No rulers.
As another note, keep the sugar in check, especially when it comes to male teachers, as they are likely to get a lot of boxes of chocolates.  Also avoid clothing, as most people like to pick out clothing for themselves.
Ties seem to be a common suggestion, but I would caution against them, if the teacher doesn't wear a tie to work every day.  If they are not wearing them 5 days a week, they probably already have a healthy collection of ties that do not get very much use.
Now that we have all of that out of the way, let's get on to 50 male teacher gifts, that don't include a scented candle!
Movie Gift Cards
Movies are a nice night out, at a fairly reasonable price point, which makes them a great teacher gift option.
---
Best Male Teacher's Gifts Editor's Pick
Nickel Plated Personalized Bottle Opener

Nickel Plated Personalized Bottle Opener

These luxury class bottle openers will give your teacher something to remember you by. Add their name as Mr. " ", followed by your graduating class year for a practical and sincere gift idea. These are the kind of gifts male teachers will keep for a lifetime. 
---
Farmer's Market Gift Card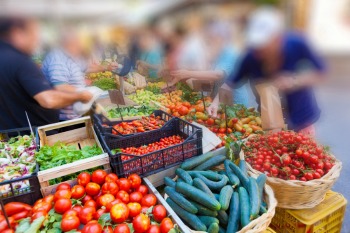 If summer is coming, consider picking up a farmer's market gift card for your male teacher.  Farmer's markets are a fun way to spend a weekend morning, plus the gift cards can be put toward a nice coffee, or a bunch of delicious groceries.
Hydroflask
Hydroflasks are a fantastic water bottle that keeps beverages cold thanks to their insulated dual-walled structure.
Gourmet Snacks
There's the classic bag of nachos, or you can step up the game and put together a great bundle of gourmet snacks, which is easy to do with a wander through your local grocery store.
Beer or Wine
If you know that the teacher would enjoy a nice bottle of wine or case of craft beers, they make a fantastic gift for summer or winter, and you can find something at nearly any price point.
Coffee Gift Cards
Coffee!  The fuel of the gods, the luxury beverage, the summer and the winter delight.  Pick up a coffee gift card for a local shop, or a national chain so that they can use it while school is in or school is out.
Fugoo Waterproof Bluetooth Speaker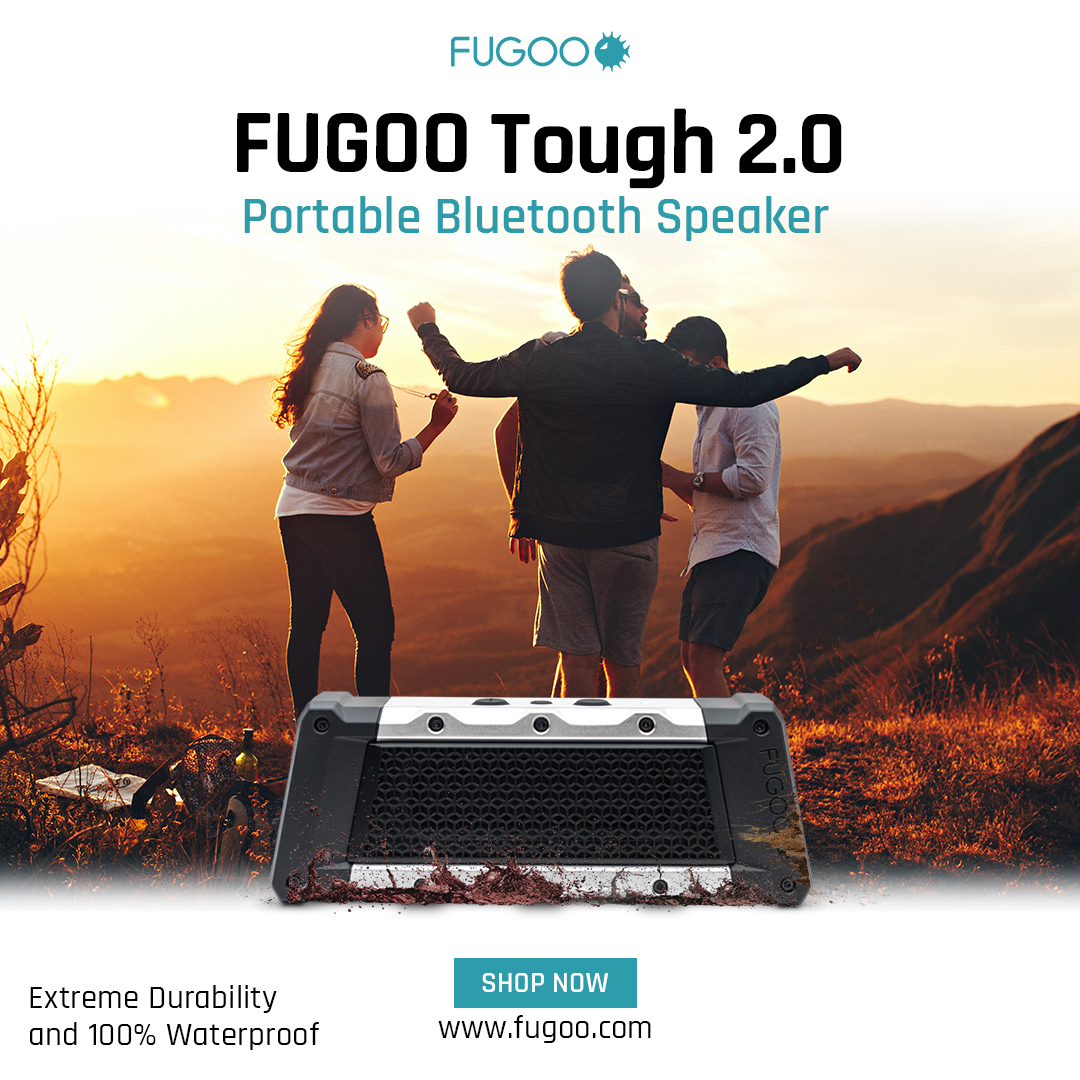 Fugoo makes awesome waterproof speakers that are very portable – I have two and love them! The waterproof part is a nice durability touch, so teen boys can't accidentally destroy their new gear.
 Gas Gift Card
Free gas is a great thing to have, for day to day use or for holidays and road trips.  Help a teacher's bottom line by covering their gas for them.  This is a gift card that won't go unused (unless of course they don't have a vehicle!).
Magazines
Pick up a magazine or two, or a subscription to a magazine that aligns to their interests.  Magazines make for great, easy summer reading.
Grocery Gift Cards (to the fancy store)
Teachers in the US don't have the most extravagant salaries, so pick up a gift card to the fancy grocery store, so they can treat themselves to a bit of luxury.
Restaurant Gift Card
Treat your teacher to the gift of a meal out, perfect for their own celebration, a date night, or just to have a taste of luxury.  You can pick from local restaurants, posh places, or chain restaurants.
Spice Blends
Christmas dips, summer barbecues, and weeknight dinners, they can all benefit from spice mixes.  Grab a selection, or curate one yourself.
iTunes gift card
If your teacher uses iPads in the classroom, totes around an iPhone or enjoys music, an iTunes gift card provides a ton of flexibility in the gift giving department.
Liquid Hand Soap
Most female teachers are inundated with soaps and gels, but men don't get quite as many.
Baseball Gift Basket
Cracker jacks, hot dogs, gourmet mustards (or just fluorescent yellow mustard) and a nice new baseball.  Put together a baseball themed gift basket for the teacher to enjoy.  If you want to splash out, or to do a group gift, consider adding in some NLB tickets.
Editor's Pick Gift for Male Teachers
Insulated Reusable Brown Paper Lunch Bag 

Brown Paper Insulated Lunch Bag
This is an iconic lunch bag your teacher will absolutely love to use everyday! This highly practical and nostalgic lunch bag is insulated, and made from a paper textured material that's durable.
BBQ Sauce Collection
Summer is for grilling!  Pick up a selection of barbecue sauces, or put together your own set.
BBQ Sauce of the Month Club
This is a fun "of the month" club, that can be put to use!  Get a one, three, six or twelve month subscription for your male teacher gift.  You can even get the whole class in on the gift, to make it last a long time.
Cooking Gift Basket
We all have to eat.  You can make anything from a pizza gift basket to a pasta gift basket, to a dips and sauces gift basket.  Purchase a pre-made one, or put one together yourself.  You can create a cooking gift basket at nearly any price point, that suits any taste.
Hat
A new ballcap, a fun fedora, a Quiksilver sun hat, pick up a new hat, if your teacher wears them.
Sphere Ice Cube Tray
Summer drinks (and winter drinks) are best on ice.  Sphere ice cubes are the latest way to keep drinks cold longer, while minimizing the amount of water that melts.
Clif Bars
Clif Bars are more expensive than your average granola bar, but also more delicious and the perfect thing to take with you for lots of activities.  They are fantastic for mountain bikers and road bikers because they don't crumble while you try to eat them on the go.
Take Out Gift Card
We covered fancy restaurant gift cards already, but what about a gift card for take out?  Take out cards are great because your dollars go a lot further, so a $10 gift card is still fantastic.  Subway, Chipotle… you name it. One of the best quick and easy gifts for male teachers that you know won't go to waste! 
Hiking First Aid Kit
These little guys are perfect for stashing in a car, in a desk, oh, and for hiking, too.
Moleskine
Thank You Card
This is one of the most-valued gifts that you can give a teacher: a genuine thank you card.  It can be from the student and from the parent(s).  It can be homemade.  Just make it from the heart and tell them that you appreciate them.   
S'mores Kit
What a yummy way to spend the summer!
Punch Card for a Local Activity, like the pool, or driving range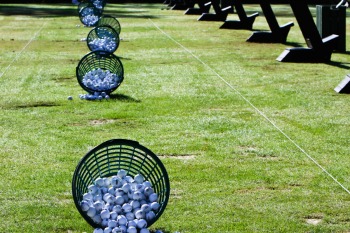 Pick up a punch card for the local swimming pool, or for buckets of balls at the driving range, if you know the teacher would enjoy them.  Pool passes are fantastic for people with families, it makes for a great activity.
Beach Towel & Sunscreen
No one can ever have enough sunscreen!  Pair it with a luxurious beach towel and you've got a gift to go for the summer.
Golf Pass (if they like golf)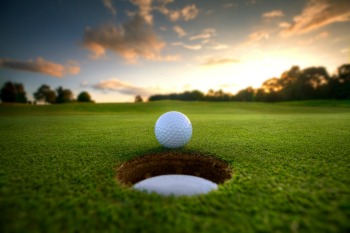 Golf is a sport that costs a pretty penny, so on an American teacher's salary it can be difficult to afford.  Buy a round at a local golf course for them.
Car Wash Tokens or Car Detailing Gift Card
Grab some car wash tokens, or splash out (see what I did there?) and opt for a car detailing gift card.
Multitool
There are so many places that a multi tool can come in handy.  They're great for classrooms, and cars, and camping, and sports.
Ice Cream Gift Card
Bring on the celebration of summer with a gift card to an ice cream shop!  This is another case where a $10 gift card can go a decently long way (unless of course they choose to opt for all the glorious toppings on a triple scoop, in which case it will be one glorious ice cream concoction).
Poo pourri
Have you ever tried this stuff?  It's pretty nifty.
Target Gift Card
Target is wonderfully diverse in its product offerings, from clothes, to household goods, to school supplies, it provides a lot of flexibility for the teacher and how they use their gift.
Bicycle Multi-tool
If your teacher bikes, buy them a slick new bicycle multi tool.  Crankbrothers make some great ones.
Sunscreen & Bugspray
Do you live somewhere that bugs are a problem?  Knock some summer shopping off their list by purchasing some bug spray and some sunscreen as a gift.
Ice Cream Sundae Kit
I think this is all quite self-evident, and quite delicious!
Book Store Gift Card
Many teachers enjoy reading, especially over their breaks.  Other teachers stock their classrooms with their own books, so a book store gift card will give them lots of options.
Magnetic Poetry
Magnetic poetry is fun and comes in many different versions, some of which are highly entertaining.
Massage Gift Certificate
A massage gift certificate makes for a wonderful way to unwind after a school year or a school semester.
Pedicure Gift Certificate
Not all men are up for pedicures, but those that try them love them!
School Supplies
Many schools have programs or work with sites like Adopt a Classroom, to identify school supply and material needs.  Stick to things that the school has specifically requested, or ask the teacher if there is anything that they could use.
Parker Pen
The Parker Pen is a glorious writing instrument, which makes it a glorious gift.
Strathmore Sketch Pad
For the teacher with even a slight artistic bent, the Strathmore sketch pad makes a wonderful gift, filled with high quality sketching paper.
Editors Choice Gift for Male Teachers
Marvel Thor Ceramic Mug

Marvel Thor Mjolnir Premium Sculpted Ceramic Mug
If you really want to make your teacher feel like a superhero, grab one of these superhuman mugs! Modeled after Thor's hammer, your teacher will feel like the hero of his classroom. Superhero gifts are great for male teachers, especially something practical and fun!
Theatre Tickets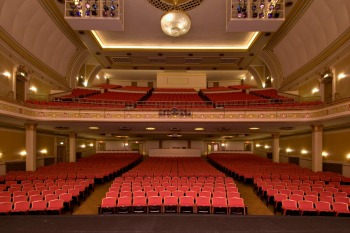 If the teacher has expressed some interest in the theatre, gift them a pair of tickets to a production this summer.  It could be anything from a community show to the latest Broadway touring show.
Festival Tickets
Does your area have some great festivals?  Perhaps you have run into this teacher at one in the past?  If they have expressed interest in attending a festival, pick up a pair of passes as a gift.
Astronaut Ice Cream
This stuff is pretty cool.  You'll probably have to get some for your kid, too, if you get some for their teacher.
Locking Glass Lunch Containers
Locking glass lunch containers are the creme de la creme of containers, but they cost a pretty penny.  That makes them a great gift idea, though!
Cash & a Card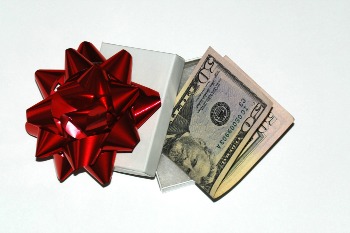 Have you ever been upset when you received cash?  Nope.  Me either.
While it may seem like it lacks a personal touch, it is always a welcome gift.  The teacher might be putting it toward a fun trip, something they have been saving up to buy, or just to help pay for groceries throughout the summer.
Something Related to His Hobbies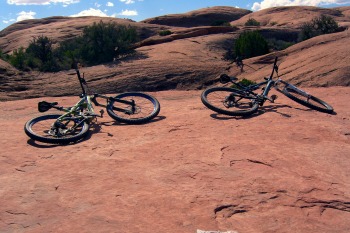 Take some time to get to know your child's teacher, perhaps even send them a fun quiz, to get some ideas about what they like.  Once you know, get them something related to their hobby.  It could be a biking magazine, or some chain lube, or a multi tool, or some spare bike tubes, for example.
Socks (I know, I know, but we all wear socks!)
Yup.  Get'em some socks.  Hiking socks, biking socks, gym socks, fun patterned socks.  Socks are pretty easy to observe, and we all wear socks!!
Itzhak Perlman Teaches Violin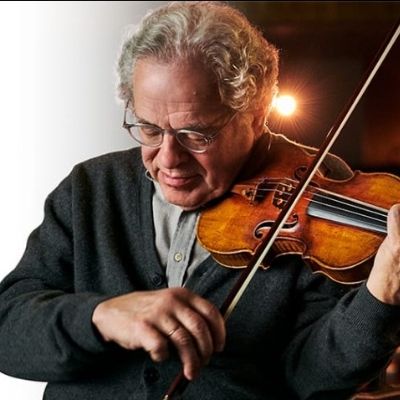 Does he love music? If so let him water a MasterClass and learn how to play the violin. Or check out all the other Masterclasses from cooking food, workshop and more. 
Creation Crate Classroom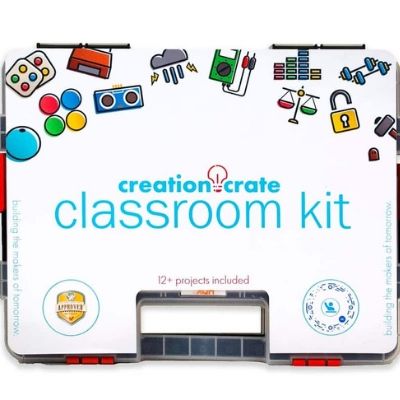 If your teachers love to teach science and how things work, consider a Creation Crate. Loaded with fun activities and things to help him to teach his students in a fun and hands-on way. 
Editor's Choice Male Teacher Gift
Polarized Sports Sunglasses

Personalized Monte Carlo Stainless Steel Flask and Cigar Tubes 
Summer's just around the corner! Show your favorite teacher how much he deserves a relaxing day on the gold course with this classy cigar and flask holder. Better yet, it can be personalized with his name or homeroom. 
Aroma Insulated Coffee Mugs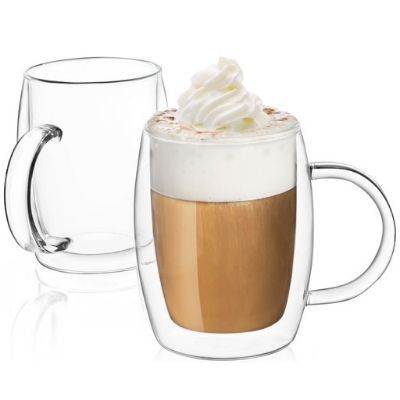 Being around kids all day leads you to need that energy boost to keep up. Here is a great idea for giving him a gift he can use regularly. Whether he sips on tea or coffee. 
There you have it, 50 male teacher gifts.  What else would you add to the list?