Your dad might not be as old as history itself, but he might be a huge fan of it! Find the perfect gift for your history loving dad with these Father's Day gifts for history buffs that's sure to make the pages of history! Sit back with your saber and cannon and charge forward into this epic guide!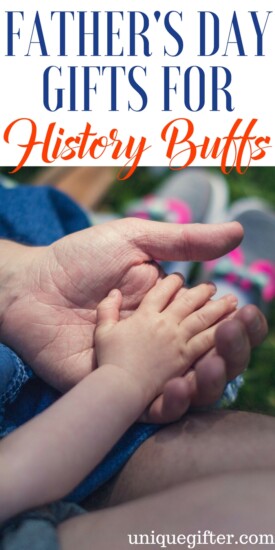 Father's Day Gift Ideas for History Loving Dads
If your dad is a total history buff he's going to love these gift ideas. From WW2 themed gifts to the civil war, and plenty of other historic touchstone moments, there's something ever history loving dad will love here.
It shouldn't have taken too much studying to find just the right gift for your favorite history loving dad this father's day! Check back in with Unique Gifter for more one-of-a-kind finds!