Disclosure of Material Connection: Some of the links in this post may be "affiliate links." This means if you click on the link and purchase an item, I will receive an affiliate commission. Disclosure in accordance with the Federal Trade Commission's 16 CFR, Part 255. This site is a participant in the Amazon Services LLC Associates Program, an affiliate advertising program designed to provide a means for sites to earn advertising fees by advertising and linking to Amazon.
Your dad might not be as old as history itself, but he might be a huge fan of it! Find the perfect gift for your history loving dad with this gift guide that's sure to make the pages of history! Sit back with your saber and cannon and charge forward into this epic guide!

Father's Day Gifts for History Buffs
Father's Day is Just Around the Corner!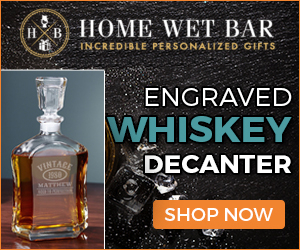 Vintage Surplus Army Helmet and Satchel
Add to your dad's collection of historical memorabilia with this authentic green US army drab attire. This WW2 era set is sure to light up his day!
Industrial Revolution Scented Candle
That's right, it's a candle scented as the Industrial Revolution! Gears, grease oil and sweat sound appealing? Well your history buff of a dad might think so!
Family Tree Chart
This family tree chart spans 9 generations, and its gorgeous presentation makes it worthy of being hung on the office of your dad's den or office!
Desk Globe
If he doesn't already have one this is a surefire staple of any history buff dad's out there! Pick one up for father's day and you won't be sorry!
Funny History T-Shirt
This T-shirt features a ripped Abraham Lincoln. Need I say more?
Timeline Card Game
This card based tabletop game is perfect for dad's family game nights! IT features historical trivia and knowledge of historical events!
Abe Lincoln Band Aids
This tin of band aids have Abraham Lincoln on them. Buy them for your dad. He will thank you through his bellowing of laughter!
Stuffed Alexander Hamilton Doll
This cute Alexander Hamilton stuffed doll is the perfect desk buddy for your dad on father's day this year! (Bonus if he's a fan of the Hamilton musical!)
This day in History Calendar
This calendar correlates days of the year with historical events. Produced by the History channel, it makes an excellent gift for your history loving father!
Hamilton and Burr Shot Glasses
These so called 'duelling' shot glasses come in a set featuring images of Hamilton and Burr, making them a funny and perhaps practical gift for your dad!
History Pun Shirt
This T-shirt features a civil war pun, click the link (I won't spoil the punchline!) Your dad is sure to love it, both fashionable and hilarious it's a surefire hit!
Presidential Slogan Mug
US election memorabilia is the epitome of historical collectables! This mug features a wide variety of presidential slogans, pick on up for your history loving father this year!
Ancestry DNA Kit
Give your dad the gift of his own history with this home ancestry tracking kit! Open the door to his own family history and give him a gift he'll never forget! Pick one up for your dad this father's day!
Van Gogh Pillow Cover
This funny and stylish Van Gogh pillow cover is perfect for your history loving father's den! Come on, Van Gogh with a sweet pair of shades? What could possibly go wrong?
Teutonic Eagle Pendant
This gorgeous authentic styled pendant is set on a necklace and makes a great piece of commemorative jewelry for your history loving dad!
Soldier Wine Bottle Stopper
This bottle stopper features a small napoleonic soldier on top! Truly a unique find, this handmade treasure is great for father's day.
Gettysburg Cross Stitch
This cross stitch is a handmade gem, themed in civil war symbols and pictures this is worthy of framing in an office or den! Pick one up for your dad this father's day!
High Wheel Bicycle Tie
The ubiquitous necktie it doesn't have to be so drab, featuring the history buff dad's favorite tie!
The Second World War
WWII is a staple among history lovers for its sweeping impact on modern history. Pick up this comprehensive and well written account by historian Martin Gilbert for your father!
Napoleon Ice Cream Shirt
Lastly, this hilarious shirt features the silhouette of Napoleon Bonaparte as his namesake ice cream flavor!
It shouldn't have taken too much studying to find just the right gift for your favorite history loving dad this father's day! Check back in with Unique Gifter for more one-of-a-kind finds!