Disclosure of Material Connection: Some of the links in this post may be "affiliate links." This means if you click on the link and purchase an item, I will receive an affiliate commission. Disclosure in accordance with the Federal Trade Commission's 16 CFR, Part 255. This site is a participant in the Amazon Services LLC Associates Program, an affiliate advertising program designed to provide a means for sites to earn advertising fees by advertising and linking to Amazon.
When Father's day rolls around you want to get Grandpa something super special, especially if you have a toddler that he spends time with. If you want to find a special gift to give grandpa you need to check out our list of Father's Day Gifts for Grandpa From a Toddler. We put together the best of the best to make Father's Day shopping easier! Check it out below.
Amazing Father's Day Gifts for Grandpa From a Toddler
Matching T-shirts to adorable do it yourself gift ideas that is sure to warm Grandpa's heart! We have the most amazing Father's Day Gifts for Grandpa From a Toddler right here! Check it our and happy Father's Day!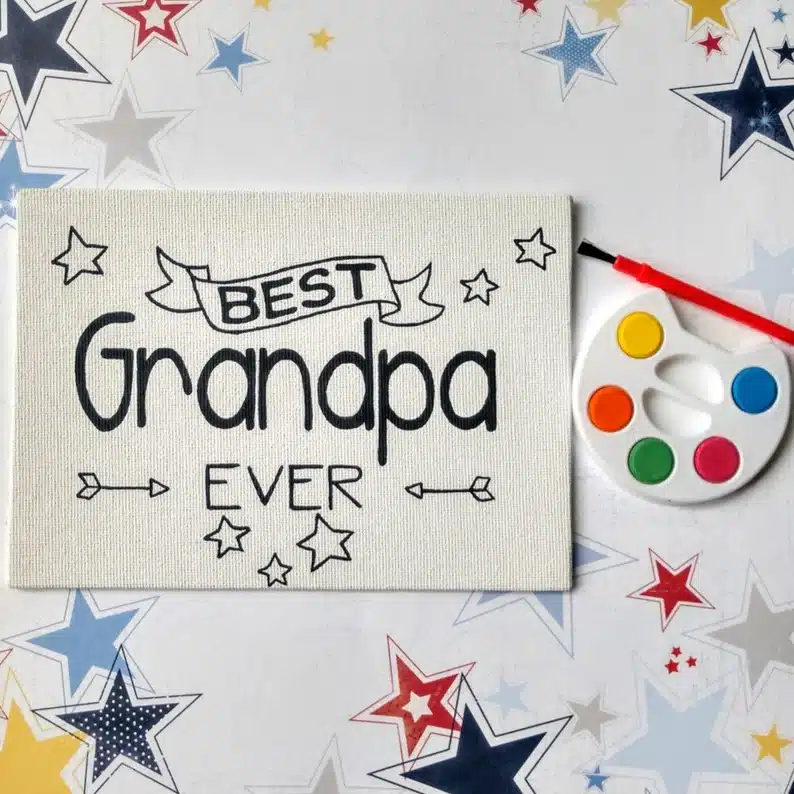 Paint Your Own Card
The little ones will have an absolute blast painting this Canvas Card for Grandpa.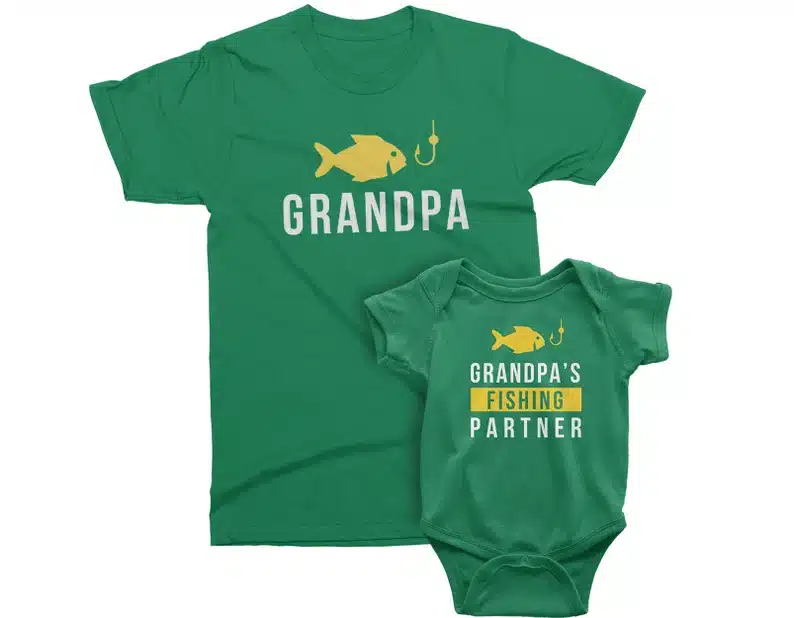 Matching Shirts
If Grandpa loves fishing he will definitely need these toddler and Grandpa matching t-shirts!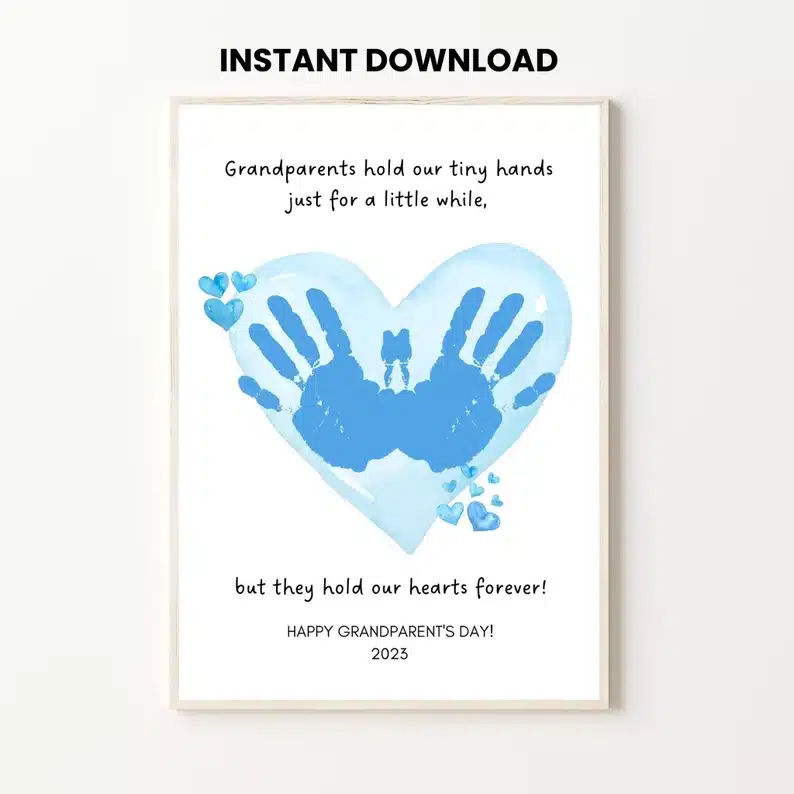 Handprint Art
Toddlers are not toddlers for long. They grow so quickly, and it's nice to have sweet memories of them at this stage. This handprint Art helps you to do just that.
How to Babysit a Grandpa Book
This adorable book would be a great gift for a toddler to give. They can read it together and cuddle on the couch.
Photo Frame
This simple yet adorable photo frame is a great gift to give Grandpa from a toddler. Pick your favorite photo of them together and show it off.
Coffee Mug
Every Grandpa loves a good coffee mug. This one lets the world know that their super power is being an awesome grandpa.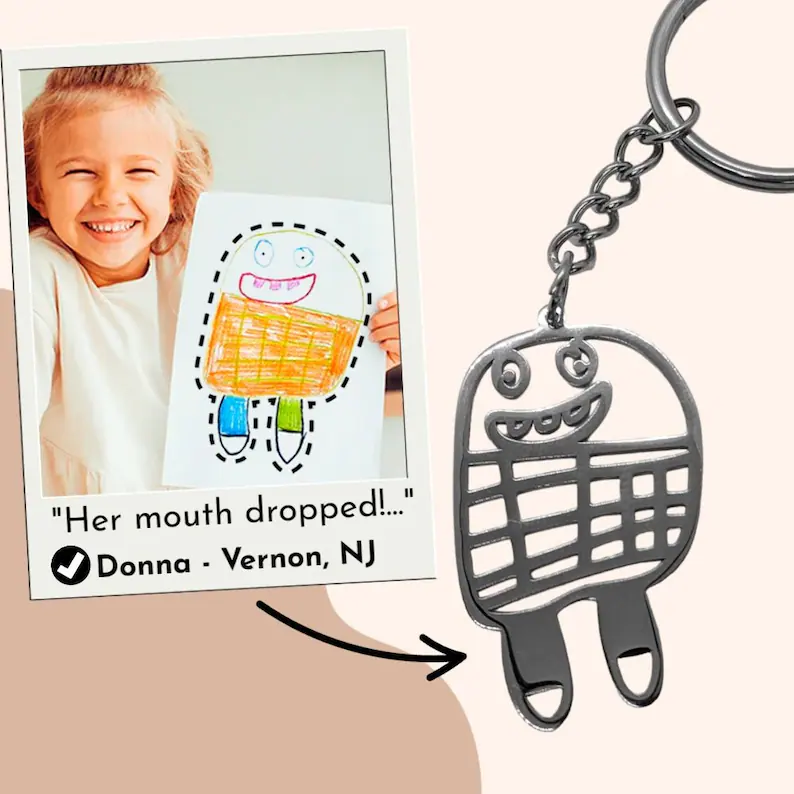 Custom Keychain Drawing
Have your toddler draw Grandpa a picture and turn it into a keychain he can bring everywhere with him.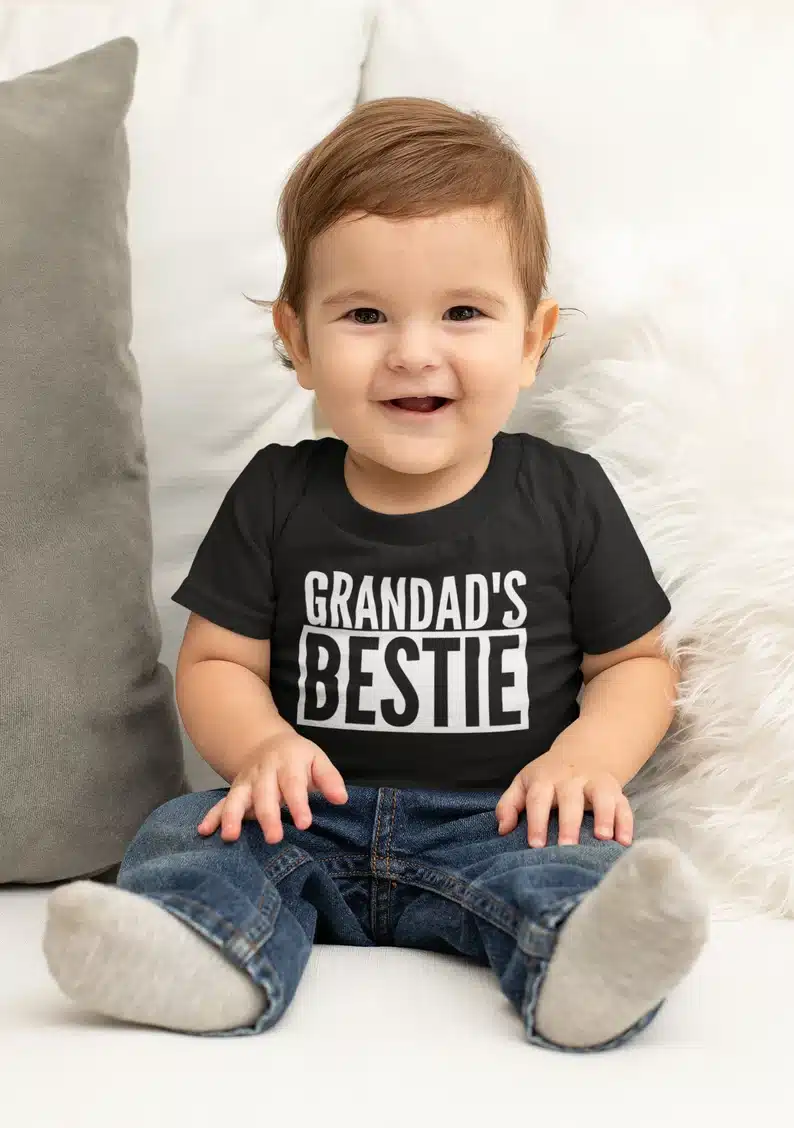 Grandad's Bestie Shirt
This one isn't really for Grandpa, but believe us when we say he will adore this adorable t-shirt that tells the world his adorable toddler grandkid is his bestie.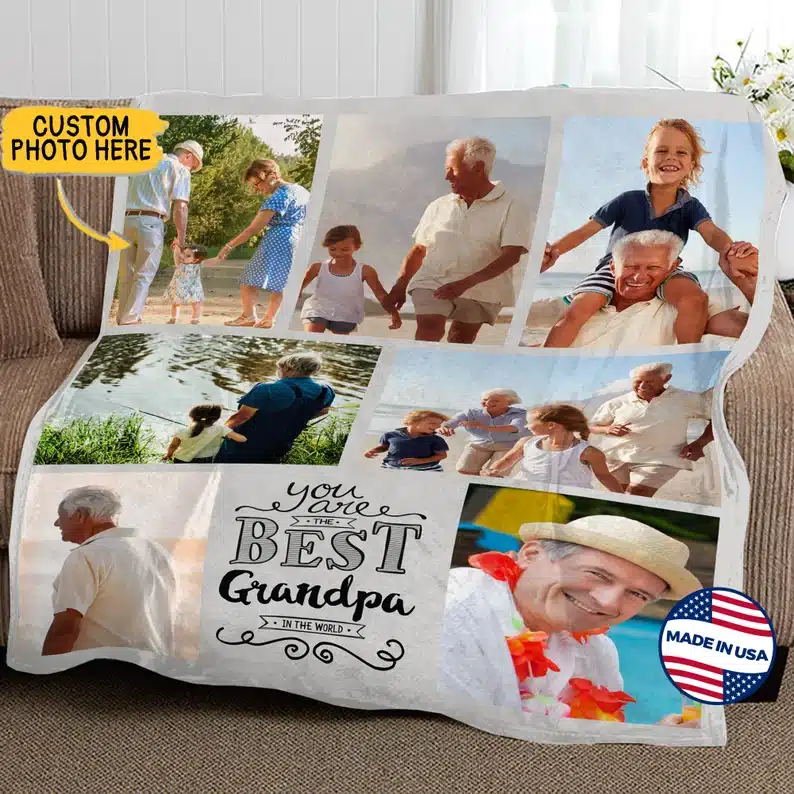 Photo Blanket
Pick out the best photos of your toddler and their Grandpa and make this custom Photo blanket for them to cuddle under together.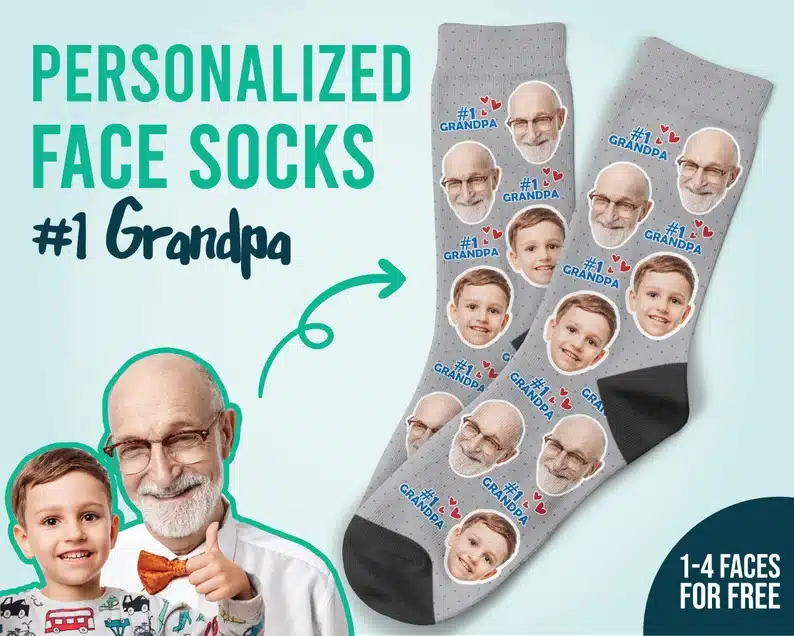 Personalized Face Socks
Put Grandpa and your adorable toddlers face on these personalized face socks so Grandpa can show them off everywhere he goes.
Grandpa's Sippy Cup Whiskey Glass
Chances are your toddler uses a sippy cup so why not have them give Grandpa is very own special sippy cup!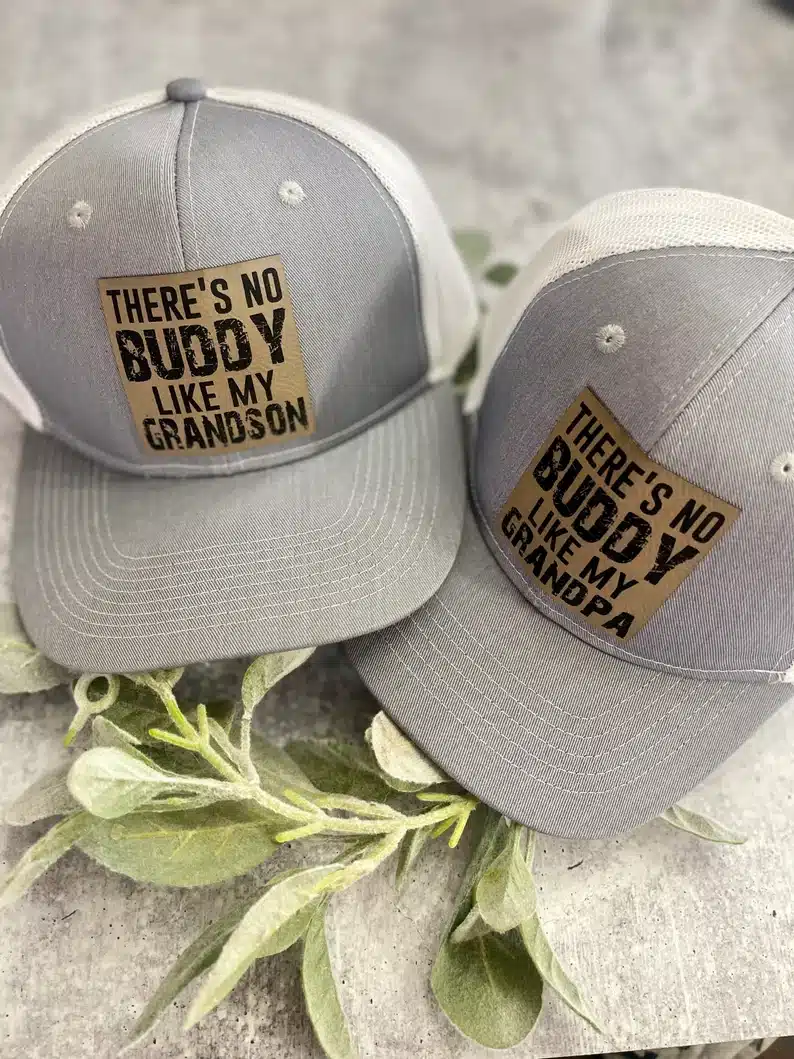 Grandpa and Grandchild Hat
How adorable would your toddler and their Grandpa look in these matching hats?
Keepsake Handprint Frame
An adorable handprint to look at and a sweet poem to know how special Grandpa is.
Sand Dough Sculpt & Paint Creation
Grab this sand dough handprint kit to make ahead to give to Grandpa or have Grandpa and your toddler do it together. Makes an adorable keepsake and a fun afternoon of being creative!
Workshop Sign 
How cute is this sign? It would look fantastic in Grandpas garage, workspace, or even on their living room wall!
Grandpa's Tractor
This is a really sweet book if Grandpa is a farmer and owns a tractor. Give the gift of sharing a good book with Grandpa.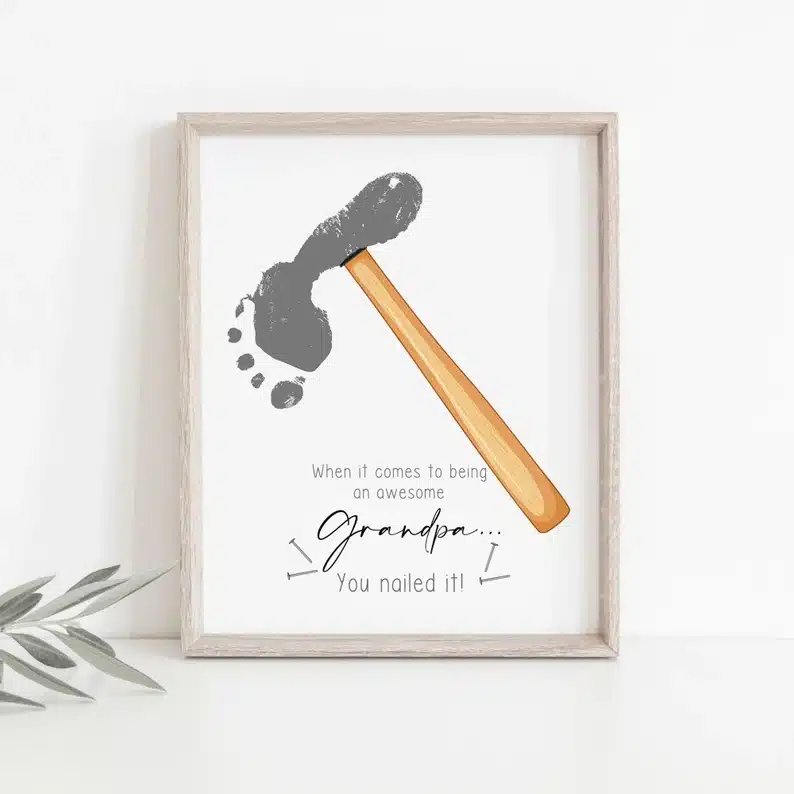 Foot Artwork
Capture those adorable toddler feet with this adorable hammer style artwork for Grandpa.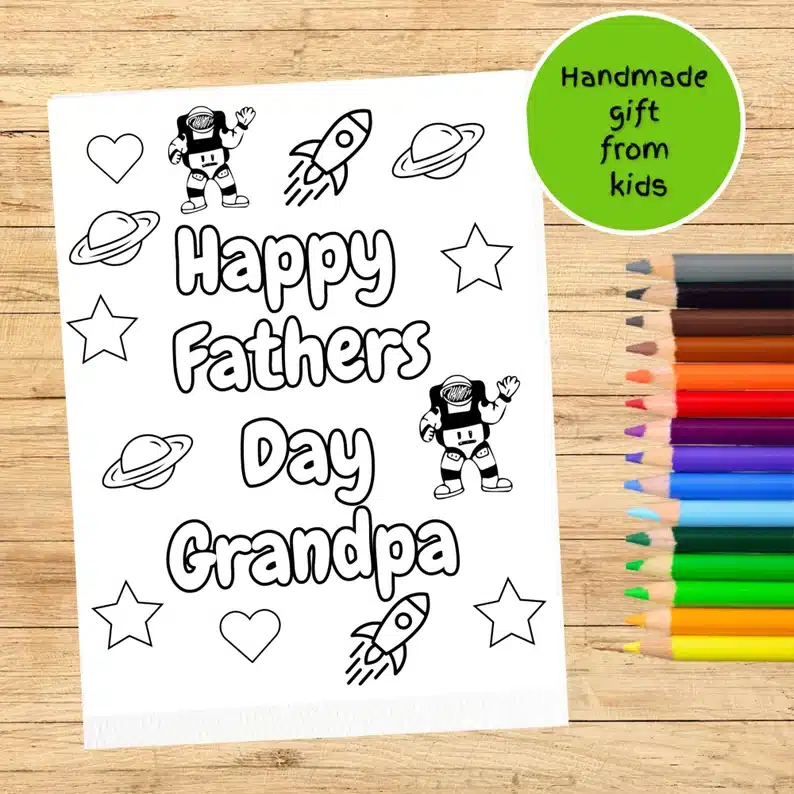 Coloring Pages
Grab one or a couple of these fantastic printable coloring pages and have your toddlers make Grandpa a card.
Cute Wooden Block
I mean how true is this saying? Grandpa would get a kick out of this and would proudly display it.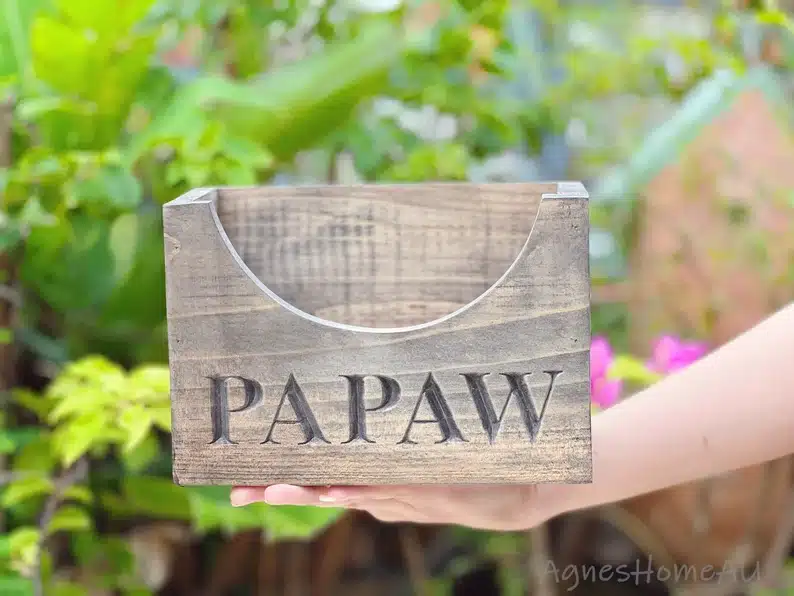 Personalized Hat Holder
Customize to Grandpa's preferred name! Give grandpa the gift of organization for all his lovely hats.
Need some more Father's Day inspiration? Check out our Father's Day Gifts for Grandpa from a baby and Father's Day Gifts for Grandpa from a Preschooler.