Disclosure of Material Connection: Some of the links in this post may be "affiliate links." This means if you click on the link and purchase an item, I will receive an affiliate commission. Disclosure in accordance with the Federal Trade Commission's 16 CFR, Part 255. This site is a participant in the Amazon Services LLC Associates Program, an affiliate advertising program designed to provide a means for sites to earn advertising fees by advertising and linking to Amazon.
Even though your relationship didn't work out you still have the most important thing in the world in common – your kids. Finding a great father's day gifts your kids can give their dad to show how much they love him is very important. Check out this list of Father's Day gifts for ex-husbands, it has the perfect mix of sentimental, custom, and funny gifts he is sure to love.
Thoughtful & Custom Father's Day Gifts For Ex-Husbands
Who doesn't love a thoughtful and custom gift? This list has the perfect mixture that says how much your kids love their dad. It can be hard finding a gift to give an ex, especially if things ended in not the best place. Ensuring your kids know both parents love them and you still care enough to help them find the perfect gift will make them feel loved. So check out our amazing list of Fathers day gifts for ex husbands below!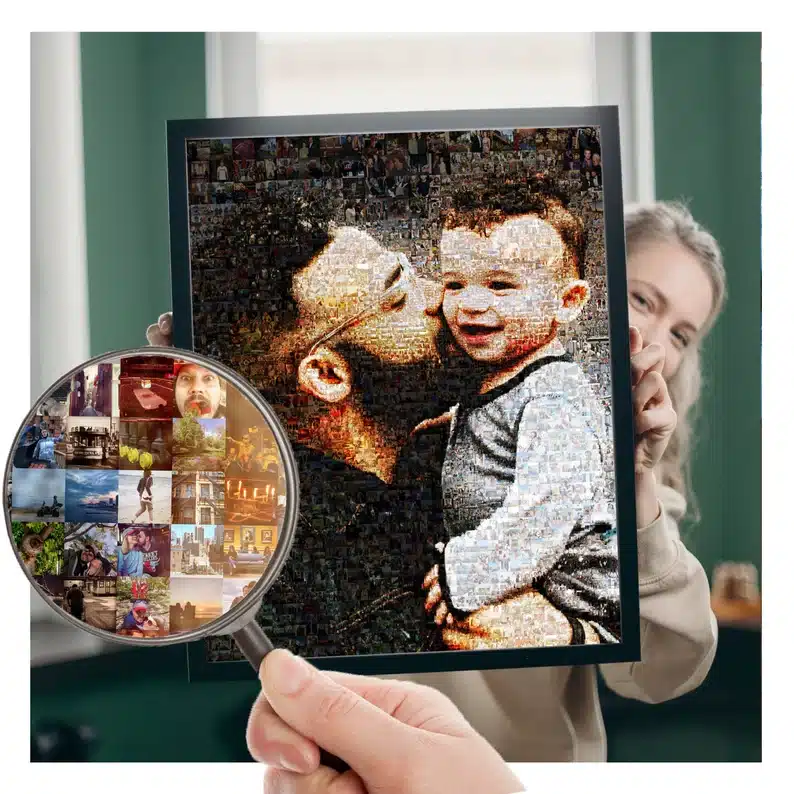 Photo Mosaic
Unique and thoughtful. This photo mosaic would look great in any home or office. Made up of tiny photos to create a larger photo. Have your kids pick their favorite photos with their dad!
Dad Tumbler Gift
Add a little humor to your ex husbands gift. This one is a handy tumbler with keychain combo with a hilarious saying we know he will love.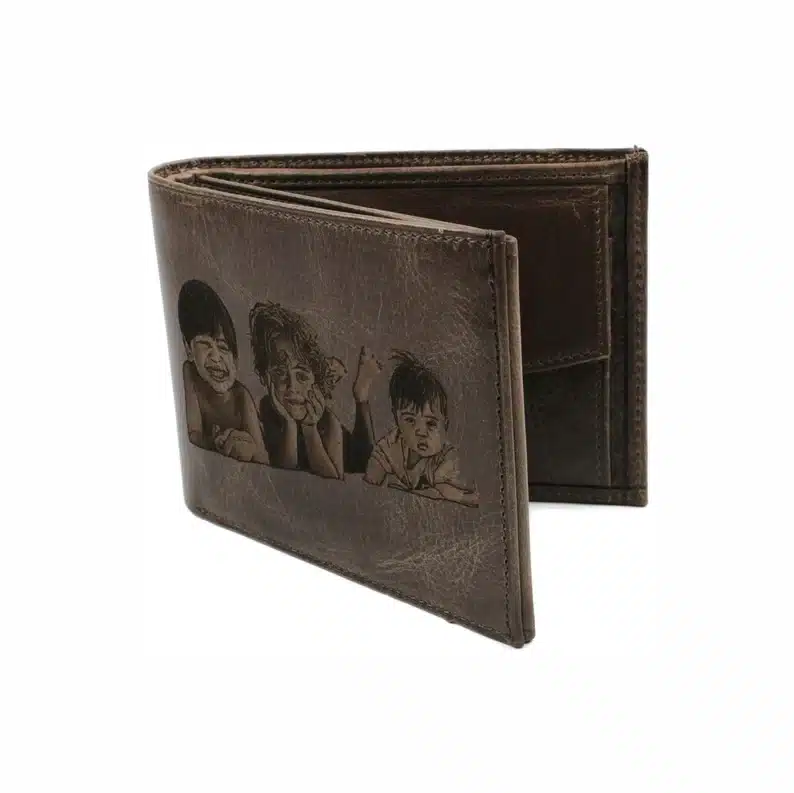 Engraved Men's Wallet
Every guy needs a good wallet and this ones perfect. Leather wallet engraved with a photo of their beautiful children.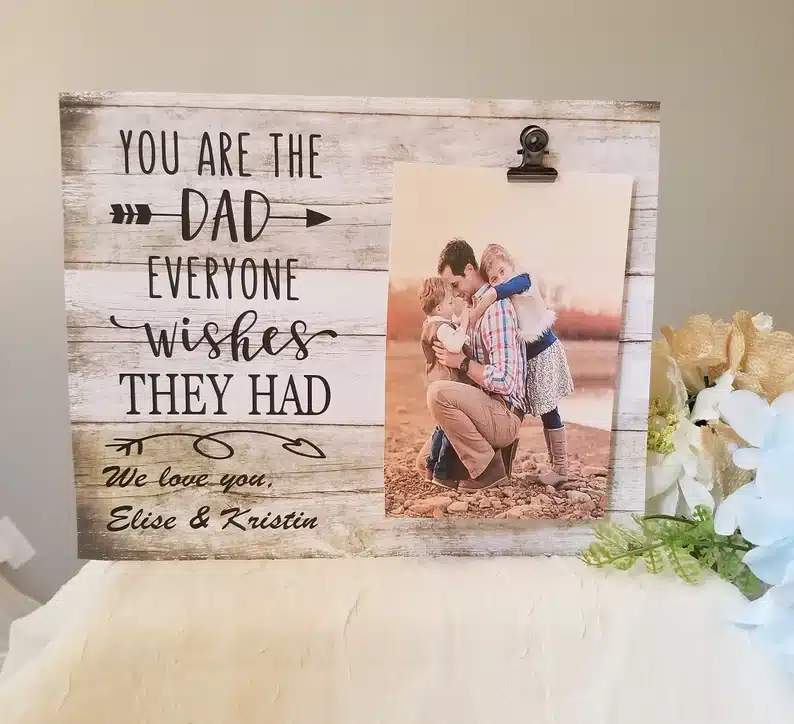 Father's Day Frame
Custom gifts are always the best and this one you can add your kids names at the bottom and have them pick our their favorite photo with their dad.
Sentimental Keychain
If you have a daughter with your ex you should definitely consider this sweet keychain for him. He can look at it whenever he is missing his little girl.
Nightstand Organizer for Men
I'm sure you ex-husband has a lot of little stuff that gets everywhere so why not gift him this handy nightstand organizer, the best part? It says I love you dad on it which will be a nice reminder every morning when he wakes up.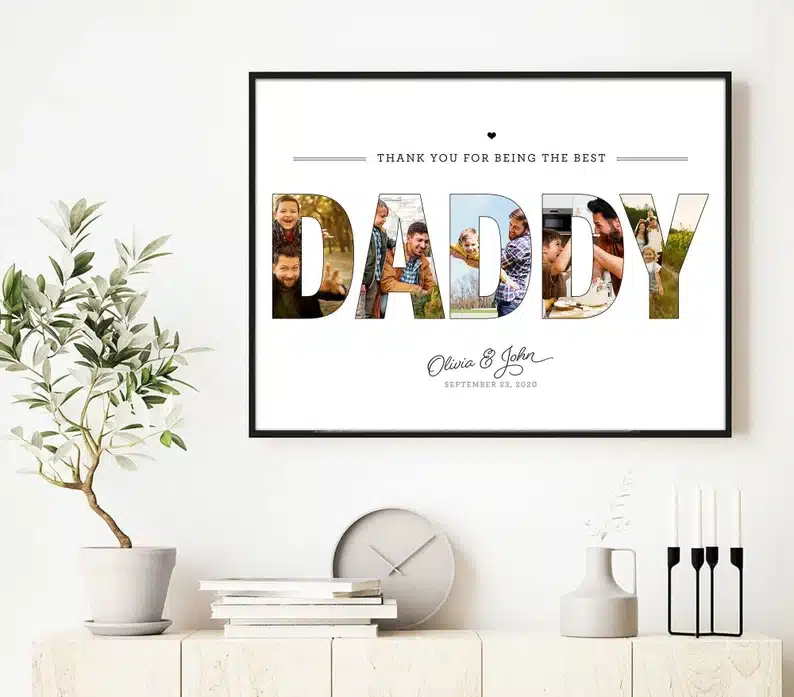 Daddy Photo Collage
Isn't this one adorable? Have your kids pick out their favorite photos of them with their dad and give him this sentimental photo collage he can hang proudly in his home.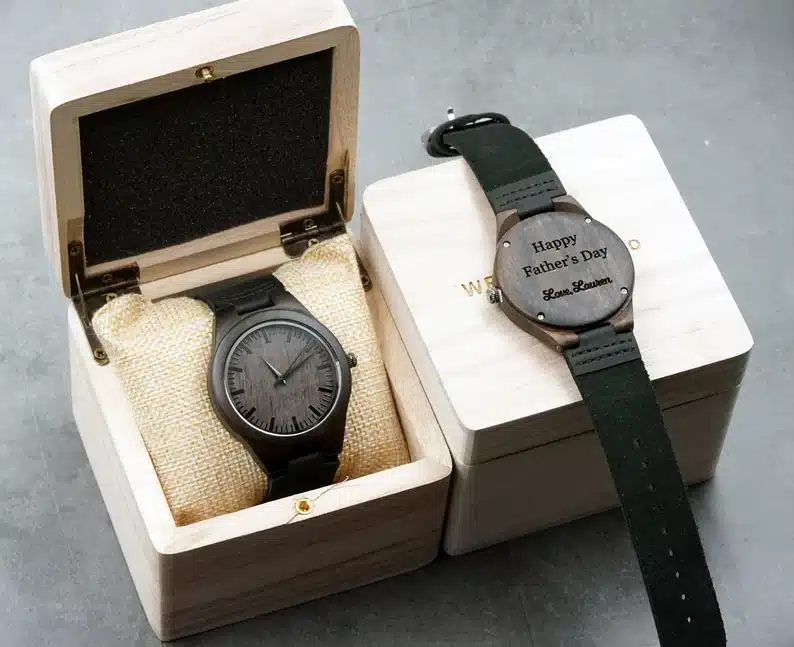 Engraved Wood Watch
Every man needs a good watch. This one not only looks stylish but it can be engraved to say whatever you want in it. Have your kids pick a saying and give him the greatest gift this Father's Day.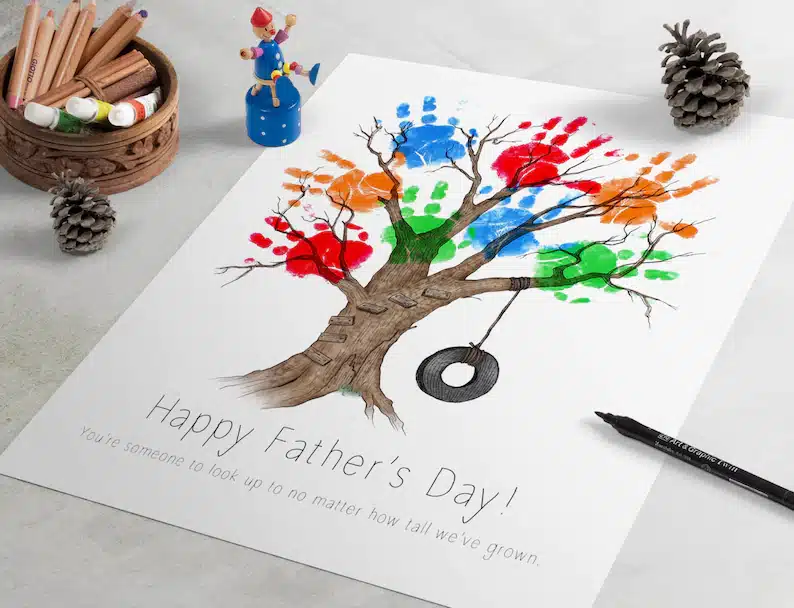 Personalized hand print artwork
This one may be the cutest one on this list! Have your kids pick their favorite colors and go nuts adding their handprints on to make their dad a beautiful personalized gift.
Best Dad In The Galaxy Mug
So they weren't the bets husbands but I'm sure they are an awesome dad and should be reminded of that. If they are a star wars fan this coffee mug is PERFECT for them.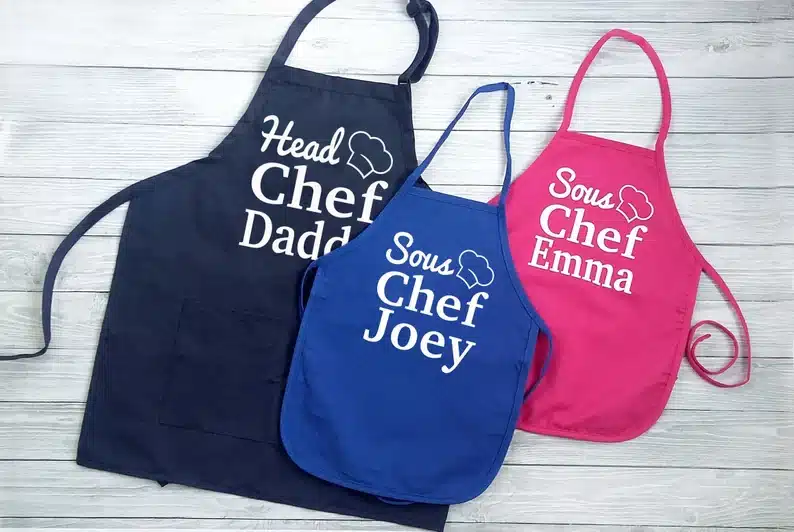 Chef and Sous Chef Aprons
If your ex loves to cook with your kids this ones a must! Custom Chef and Sous Chef aprons would make an adorable surprise Father's Day gift.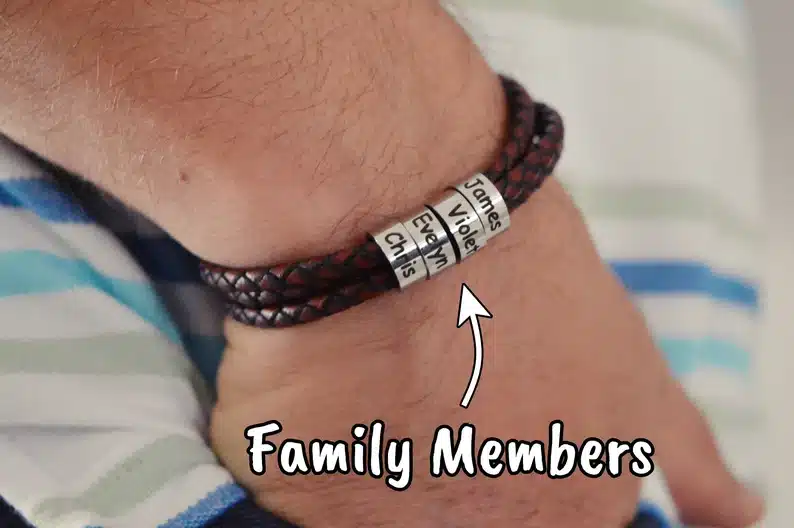 Personalized Bracelet with Beads
Stylish and customizable. How perfect. This leather bracelet with beads that can have names of your kids added to it would make a great Father's Day gift.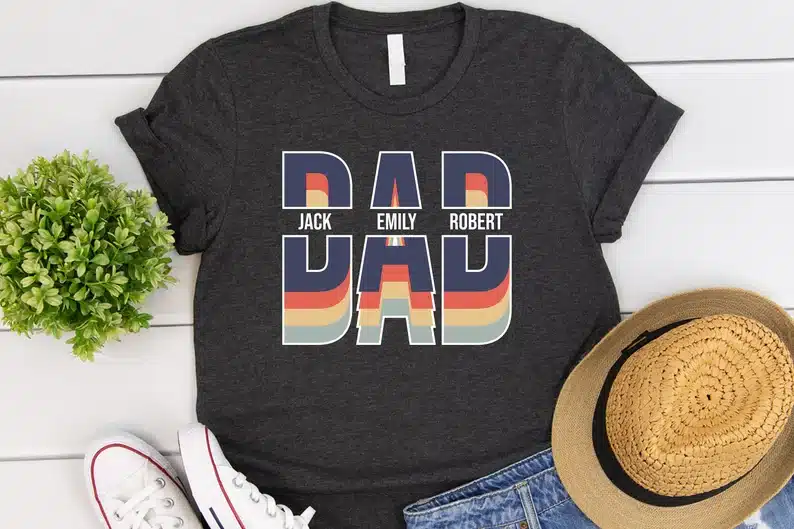 Custom Dad Shirt
What dad wouldnt want a shirt that boldy says I;m a dad and here are my wonderful kids names? This one is really retro looking which is amazing.
Hug This Pillow
It can be hard not seeing your kids daily due to a break-up. This pillow is a great way for kids to show dad they love and miss him by reminding him to hug it whenever he feels sad until they can do it in person again.
Pocket Hug
Another great gift to give your ex is this pocket hug token.They can keep it in their wallet and look at it whenever they are missing their kids.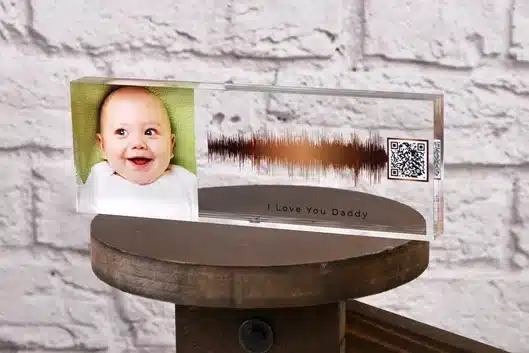 Soundwave Art QR Code
I'm sure you've seen soundwave art before, but this ones really unique. Not only does it have the drawing of the sound but it also has a QR code they can scan to hear their child saying I love you daddy. (or whatever saying you want to add).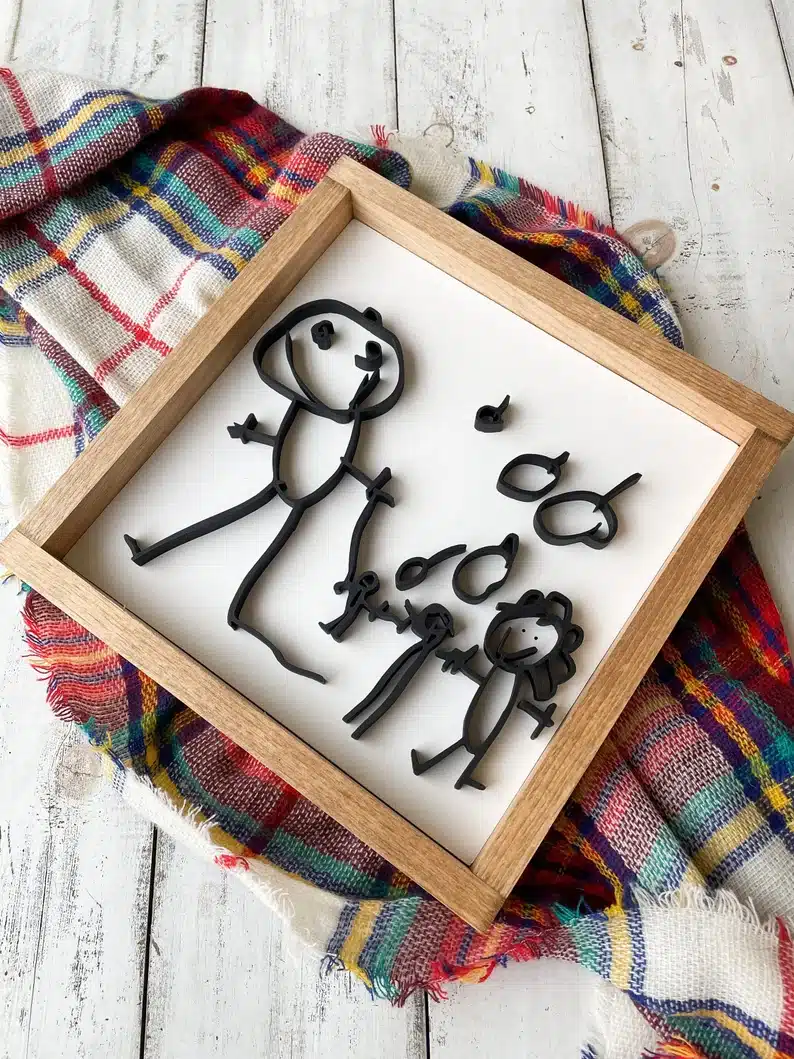 Kids Drawing Wooden Sign
Have your kids draw a photo of them with dad or anything really and turn it into an amazing wooden sign!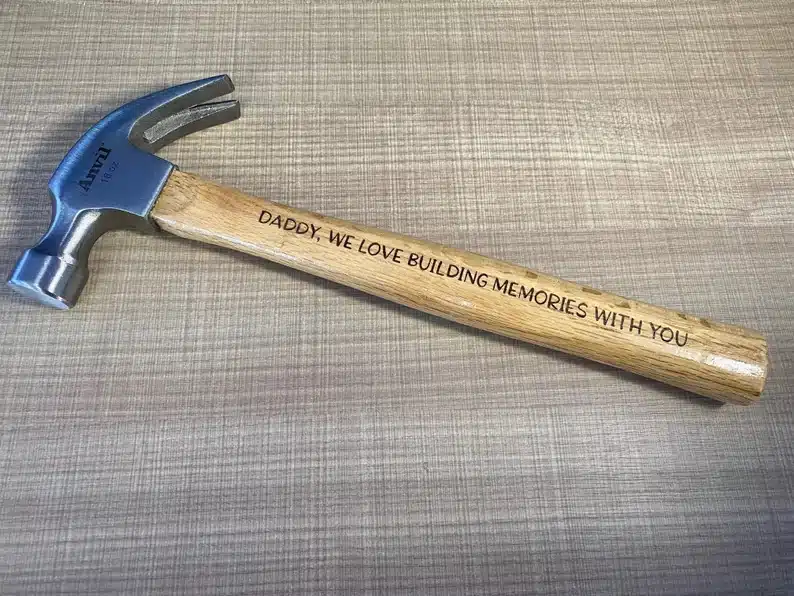 Custom Hammer
If your ex is Mr. Fix it this custom hammer would make an exellent gift for your kids to give him. Have whatever saying added to the handle.
Wallet Card For Dad
This sweet sentimental wallet card is the perfect gift to remind your ex how much your kids misss him even when they aren't together.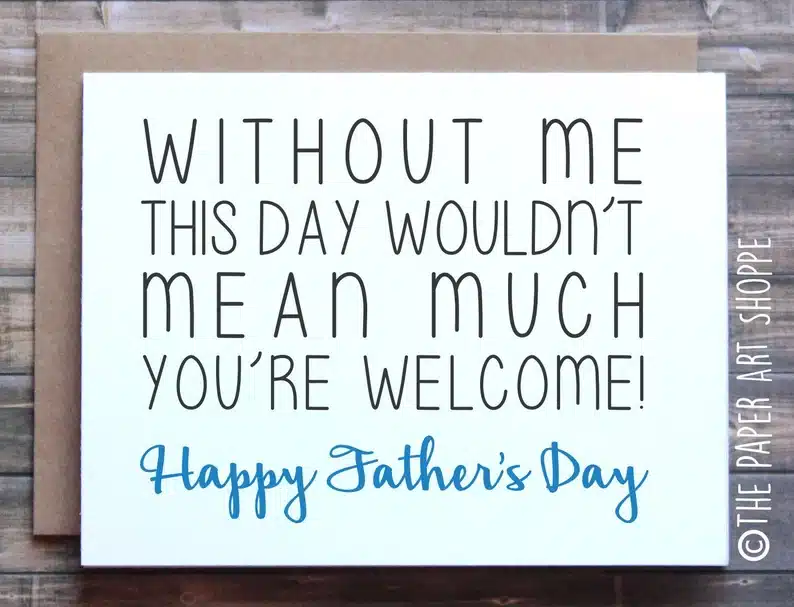 Funny Card
It's not really a gift list without a nice card right? This one has some humor to it which I'm sure their dad will love.
Your ex-husband is definitely going to appreciate that you thought of him this year with these Father's Day gifts for ex-husbands! If you still need some inspiration check out these lists for Father's day gifts for divorced dads and best gifts for older dads.