Father's Day is the perfect opportunity to show the dads in your life how much they mean to you. One way to celebrate is with a heartfelt gift to say thank you for you everything they do. If you are looking for the perfect gift specifically for the amazing Father-in-Law in your life, check out this list of Father's day Gifts for a My Father-in-Law.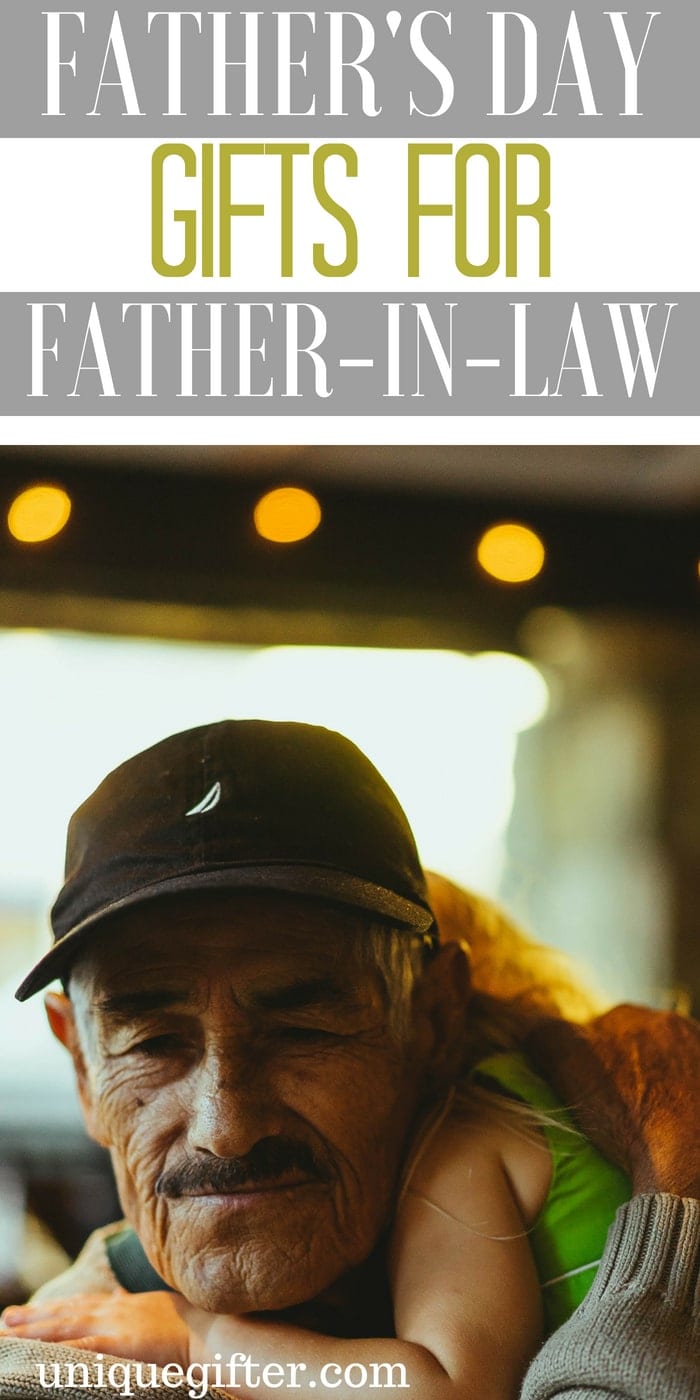 Creative and Unique Father's day Gifts for My Father-in-Law
He may not be your dad but he's still your father by marriage. Not only does he have an important role in your life, but your father-in-law is also responsible for raising your spouse into the person they are today. Show him some love this Father's Day with these unique gifts for a father-in-law.
Your father-in-law is really going to appreciate you after opening one of these gifts for Father's Day this year. Whether you're newly married and are struggling with your first Father's Day gift for your dad in-law or you've been married a long time and are running out of gift ideas, there's so many great ideas here that I really hope you found something he'll love!