Disclosure of Material Connection: Some of the links in this post may be "affiliate links." This means if you click on the link and purchase an item, I will receive an affiliate commission. Disclosure in accordance with the Federal Trade Commission's 16 CFR, Part 255. This site is a participant in the Amazon Services LLC Associates Program, an affiliate advertising program designed to provide a means for sites to earn advertising fees by advertising and linking to Amazon.
Everyone knows at least one aspiring writer or blogger. Let's be honest, you probably don't have a clue about what they are writing about but and that's ok! At least you can give them some gifts that will help them tap into their creative process without breaking your budget.

The writer in your life will appreciate your support and generosity and hopefully will dedicate their next book to you. The following will help the writer in your life as they work on their next great Canadian or American novel.
20 Gift Basket Ideas For Your Aspiring Writer
1. The Mr. Coffee Mug Warmer
Your writer will love this sleek and simple black mug warmer for those moments when their coffee (or tea) has gone stone cold. This gift is also wonderful for the cubicle dweller in your life too.

2. Magnetic Poetry Genius Kit
For those moments when you just need to brainstorm, get crazy, and put some fun and inappropriate poetry on your refrigerator. There are 200 magnets that will help push your genius to another level.

3. A Subscription to Grammarly
Your writer will thank you in a grammatically correct way with wonderful resource. No more endless rewrites of their book because of grammar mistakes. The best thing about Grammarly is that it's online.

4. Graze – Healthy Snack Subscription Box
Send your writer healthy delicious snacks for those moments when inspiration just isn't coming and they want to emotionally eat. If they have nut allergies skip on this gift, if not, they will love you for it! Boxes may include some of the following: nuts, crackers, dried berries, and maybe even chocolate. Each box is different but always delicious.

Buy Now
5. Keep Calm I'm A Writer
Pair this mug with the Mr. Coffee Mug Warmer and you're writer will be ready to rock it. This mug is in the style of the Keep Calm and Carry On campaign in London during the Second World War.

Buy Now
6. I'm A Writer T-Shirt
This is a great gift for the writer with a sense of humor. Please do not give this to the writer in your life who can't laugh at their profession. The women's t-shirt has a nice rounded neck, and the men's t-shirt is a nice fit. Colors range from Black to Asphalt/Grey.
7. Muk Luk Women's Star Snowflake Boot Slippers
As it gets colder a pair of cozy house slippers are a great way to insure your writer's feet stay nice and warm as they type away on their computer. These slippers have a solid sole that is good for indoor or outdoor use and will go wonderfully with a pair of leggings.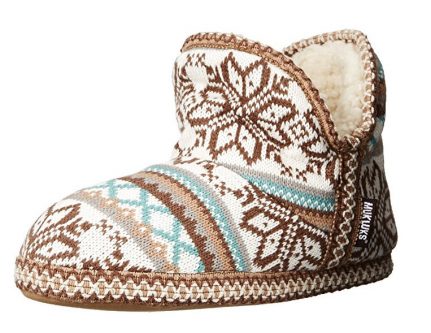 8. Banned Book Mug
Hopefully we've all read at least one of the books on this mug. Huckleberry Finn, Madame Bovary, and more can be found on the this perfect gift for the writer in your life. Black with each book illustrated in a different color, 24 books in total.

Buy Now
9. The Positive Trait Thesaurus
In order to craft compelling characters writers need as many words as possible to work with, this thesaurus will help every writer with the stories that they would like to create.

Buy Now
10. The Storymatic Classic
Has hundreds of story prompts for the moments when you're struggling to create a new story. Have fun playing around with the different twists and turns these cards will help your favorite write to create.

Buy Now
11. Novel Teas-English Breakfast Tea
Each tea bag has literary quotes on each bag. Enjoy a well-steeped bag of English Breakfast tea in your Banned Book Mug while working on your blog or future novel.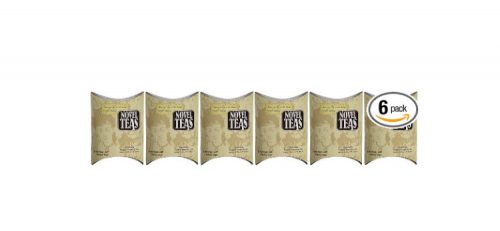 Buy Now
12. I Write-What's Your Superpower? Mug
Many people would consider writing a superpower and this blog confirms it. Sip from this simple white ceramic mug with black writing and tap into your creative superpower today.

13. Vintage Feather Pen Set
Even though most people use their computer to write the next great American novel, there are some diehards that enjoy doing things the old-fashioned way. This gorgeous feather pen set will transport you to literary days past.

Buy Now
14. Moleskin 2016 Volant Monthly Planner
Moleskin is quite simply a classic way to encase your daily routine. Each planner is a different color for each month. Put your thoughts, dreams, and plans in your planner while working hard on your creative process.

Buy Now
15. The Writer's Toolbox
It looks like a game and it is. Use this toolbox to push yourself creatively while thinking about the direction your characters should be going to.

Buy Now
16. The Emotion Thesaurus
Similar to the Positive Trait Thesaurus, tap into the emotions that will drive your character's reactions and behaviors in each story that they are in. A simple book of black and blue, this book will create a richer story telling experience for everyone who reads the stories that you write.

Buy Now
17. The Writer's Emergency Pack
There are moments in each writer's career where they just can't move forward with their story. This emergency pack will help breakthrough those mental blocks and help you move forward. Encased in a simple cream and red box, you'll find prompt cards, and writing related tips.

Buy Now
18. You Are A Writer (So Start Acting Like One)
Jeff Goins shares this jewel of a book with all aspiring writers. Read this book if a career in writing is something that you dream of for yourself. Everyone experiences self-doubt and Jeff shares his story and how he broke through his belief system.

Buy Now
19. Writers And Their Notebooks
Looks like a regular red notebook but inside is the insight of numerous writers about how their notebook helps them with their writing.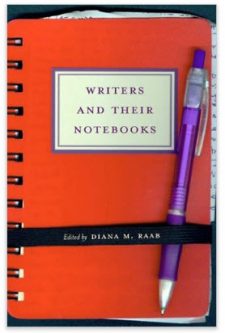 20. Writer's Block Journal
Literally looks like a block. Every writer has experienced writer's block. This journal pokes some fun at the experience while giving the writer a place to put their thoughts.

Buy Now