Disclosure of Material Connection: Some of the links in this post may be "affiliate links." This means if you click on the link and purchase an item, I will receive an affiliate commission. Disclosure in accordance with the Federal Trade Commission's 16 CFR, Part 255. This site is a participant in the Amazon Services LLC Associates Program, an affiliate advertising program designed to provide a means for sites to earn advertising fees by advertising and linking to Amazon.
Slowly but surely, felting is becoming more and more popular. There's a good chance that you know someone who either does, or wants to learn how to, needle felt. There are a lot of things that are used to create the perfect felting creation. But also, people who felt could use other things while felting for comfort. Here is our list of 20 gift ideas for Felters.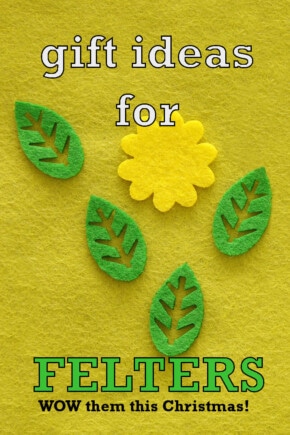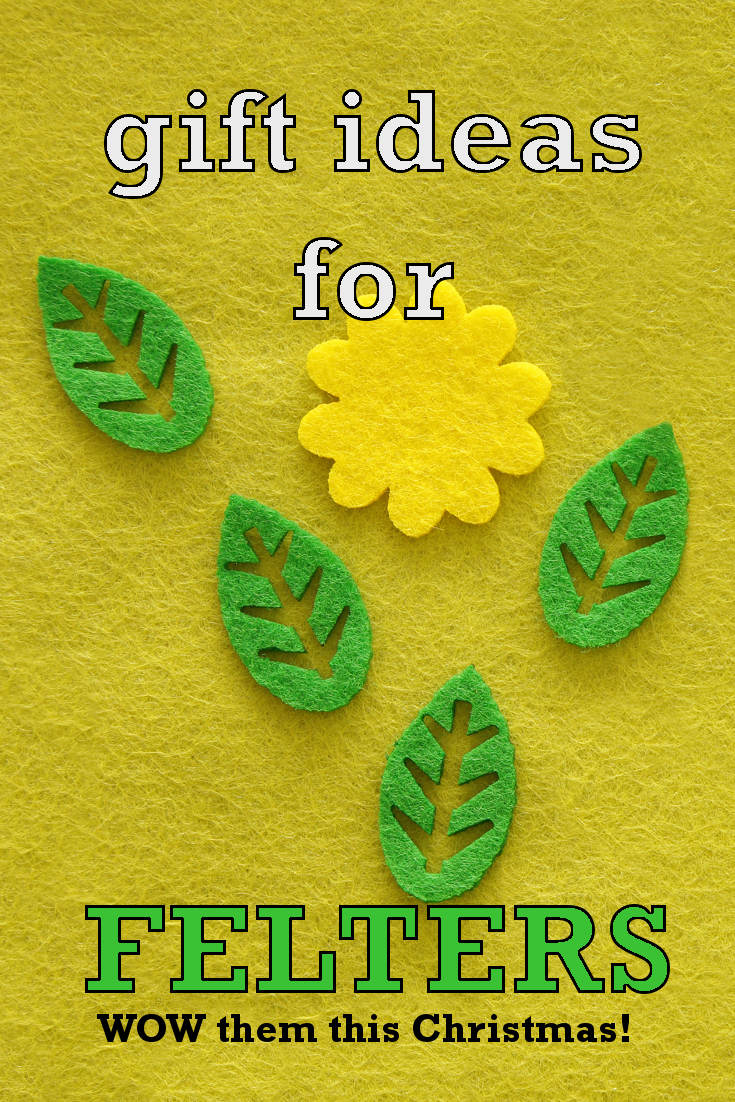 Fleece Lined Slipper Socks
Warm feet are happy feet! These fleece lined slipper socks are absolutely perfect for keeping their feet warm while they are felting.
Adorable Felted Animals Book
Now they can upgrade their animal felting game and make them absolutely adorable. Perfect!
Digital Camera
With this camera, they can take pictures of all of their amazing felted creations.
Crafting with Cat Hair Book
Do they have a cat? If so, they may not even need felt for felting. Just use cat hair with this book!
Tea Maker and Tea Set
They need something to drink while they are busy with their felting hobby. How about some tea?
Roving Wool in 36 Colors
36 gorgeous colors of roving wool for all of their creations.
Numi Organic Tea
This tea is so yummy. Plus, the warmer the tea, the warmer the hands. The warmer the hands, the more felting can happen.
I Love Felting T-Shirt
With this t-shirt, they can let everyone know about felting. What a great conversation starter!
Utility Sponge
Utility sponges are the best kept secret for felting on the go. It's the perfect replacement for felting foam.
Needle Felting Foam
This needle felting foam is great for felting at home.
Jumbo Wide Body Pillow
It is an absolute must for people to be comfortable while they are felting. Why would anyone want to felt when they're anything but comfortable?
Needle Felting Starter Kit
If they are just starting out with felting, then I highly suggest getting a starter kit. It comes with everything required to get started in the felting world.
Sherpa Reversible Throw Blanket
This warm, comfy blanket is great for keeping warm while felting, or doing anything for that matter.
Clover Pen Felting Tool
This felting tool has up to three needles in it, for fluffing, lining, and finishing felting jobs.
Stuffed Penguin
Everyone needs a mascot! How about this adorable stuffed penguin?
Penguin Felting Kit
If they want to learn how to create their felting mascot, then this is the kit for them.
Felting Needles
The absolute basic requirement for felting is a felting needle. Make sure they are stocked up on felting needles!
Needle Felting Woolen Mat
This woolen mat is a great replacement for felting foam AND comes in different colors.
Needle Felting Kit with Case
This kit is not only comprehensive and great for beginners and those wanting to replace their supplies, but it also all comes in a great case that holds everything. Perfect!
DIY Felting Mold Kit
Care to be a little more creative with felting endeavors? These molds can help get your felting friend started on their new DIY felting project.
There you have it! Those were 20 gift ideas for felters. Which idea was your favorite? Let us know in the comments below. If you choose to get any of these, we'd love to hear about it! We are @ugifter on Twitter and @uniquegifter on Instagram.