Disclosure of Material Connection: Some of the links in this post may be "affiliate links." This means if you click on the link and purchase an item, I will receive an affiliate commission. Disclosure in accordance with the Federal Trade Commission's 16 CFR, Part 255. This site is a participant in the Amazon Services LLC Associates Program, an affiliate advertising program designed to provide a means for sites to earn advertising fees by advertising and linking to Amazon.
Buying a gift for your roommate is difficult enough. Couple that with not knowing them that well , makes for a sequel to Mission: Impossible.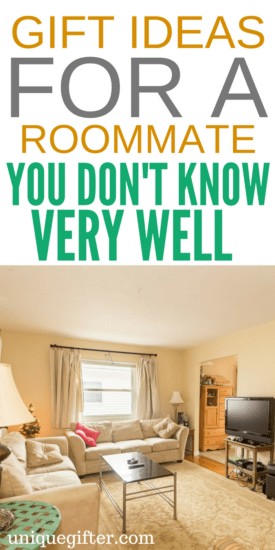 We've decided to make it our mission to find the best gifts that your roomie would just swoon over.
Fun Gift Ideas for Your Roommate
Lark & Ro cashmere sweater
This cashmere sweater will keep your roomie warm, if she decides not to pay her rent.
Women knitted beanie
This beanie will keep her head warm a looking like Taylor Swift. Don't shake this off, roomie!
Batwing knitted tassel pullover – Poncho
Batwing roomie can be Bat man's female sidekick.
Armitron sports watch
Give her this watch to remind her when it's her time to cook, clean and take out the trash.
AC/DC Back in Black Vinyl
If roomie is and AC/DC fan then this gift is perfect.
Rules of the house- book
Nothing like setting boundaries early. Rule 1 – I am in charge. Rule 2 – I am in charge. Rule 3 – Refer to Rule 1 & 2.
Welcome to the woods – cup
A welcome cup just might do the trick.
Police line do not cross
Let's get some visual boundaries set, please!
Black Flag My rules T-Shirt
I told you about Rule 1 , 2 & 3 , right?
Your rules or mine – fridge magnet
Stuff this! Too much about rules… THERE ARE NO RULES!
Latitude and longitude personalized sign
A co-ordinated sign would help them get their way back home, if ever they were hit over the head by a caveman and lost their memory.
Home sweet home key hanger
Sweet is always best!
Brass dog door stopper
Dog lover roomie, might be a sucker for a great brass piece.
Roommate grocery list – Wine to do list
Let's talk chore list.
Poster – Get your S@#t together
Cheeky roomie loves aggressive reminders.
Wooden sign – Roommate rules
Didn't we say NO RULES? – Awesome sign, though
Elephant scarf – Tribal infinity
This scarf is great for a lover of all things tribal.
Abalone hair clip
This hairclip is great fun. If roomie loves abalone, this is the winner.
Peacock enamel pin

Peacocks are fun too.
Go get your almost equal pin
And if roomie is a feminist, tell her what to do so she can pay her rent.