Look at you big spender. A whole ten bucks on the woman who gave birth to you? Just kidding, that's all my mom's getting too. Here's some Mother's Day gifts that make it look like you're still a loving kid all for under $10.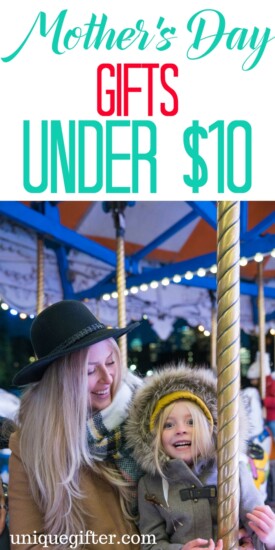 Thoughtful Gifts For Mother's Day That Cost Less Than $10
Budget friendly gifts for Mother's Day don't have to be cheap; there are plenty of thoughtful gift ideas out there that mom will love for less than $10. Here's some ideas to help with your Mother's Day shopping.
Hopefully you find some great ideas for Mother's day gifts under $10 that your mom will love. Just remember that whatever you get mom for Mother's Day, even if you are on a budget, that it comes from the heart. She'll love anything from her kids!