Disclosure of Material Connection: Some of the links in this post may be "affiliate links." This means if you click on the link and purchase an item, I will receive an affiliate commission. Disclosure in accordance with the Federal Trade Commission's 16 CFR, Part 255. This site is a participant in the Amazon Services LLC Associates Program, an affiliate advertising program designed to provide a means for sites to earn advertising fees by advertising and linking to Amazon.
When I was a young kid, my mom got me an otter Beanie Baby and we watched some specials on TV about otters. Since then, whenever they're mentioned, it brings warm thoughts to my mind and pleasant memories. If you have someone in your life that loves these adorable animals, why not give them one of these awesome gifts…?
Need more inspiration? We have over a hundred animal lover gift guides to peruse.
Gift Ideas for Otter Lovers
"You are my otter half" Coffee Mug
An adorably cute coffee mug for the adorably cute significant other in your life.
Otter Coloring Book for Adults
Adult coloring books are all the rage these days, and for good reason, because they are simply F-U-N! It reminds us of being a kid again, while also being therapeutic!
Cute Otters Tote Bag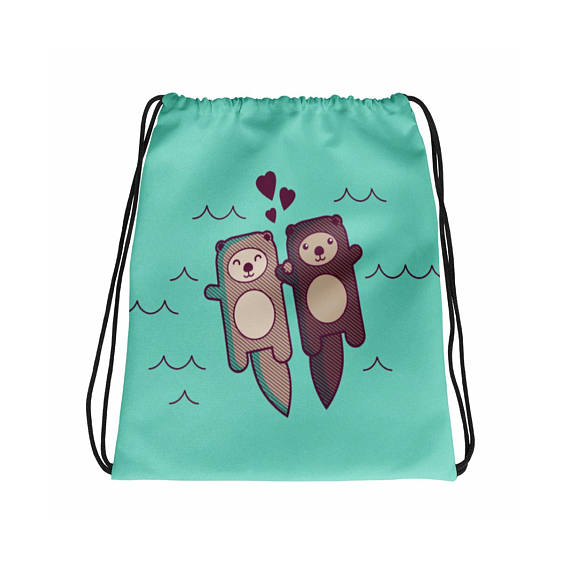 They can carry their work, school, or fun materials in this cute otter tote bag.
Otter in a Kayak Water Bottle
The otter on the water bottle is taking a ride down the river in his kayak, how fitting is that to staying hydrated?
"Keep calm and love otters" Wall Art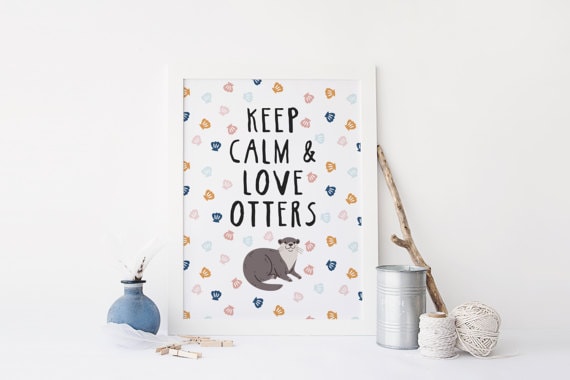 This "keep calm and love otters" has a good message, in addition to it being a perfect choice for otter lovers and being a great choice to hang on the wall.
Otter Pint Glass
Very nice pint glass for beer, or any other beverage of their choice, with a cute otter on it.
"Otters are my spirit animal" Shirt
So, apparently, spirit animals are the thing now. If your otter loving friend feels their spirit animal is an otter, they will completely love this shirt.
Aurora World Miyoni Sea Otter Plush
Give them the gift of company from a stuffed animal, whether they are a kid or an adult. This sea otter plush is one of the most adorable things I've ever seen.
Otter Planter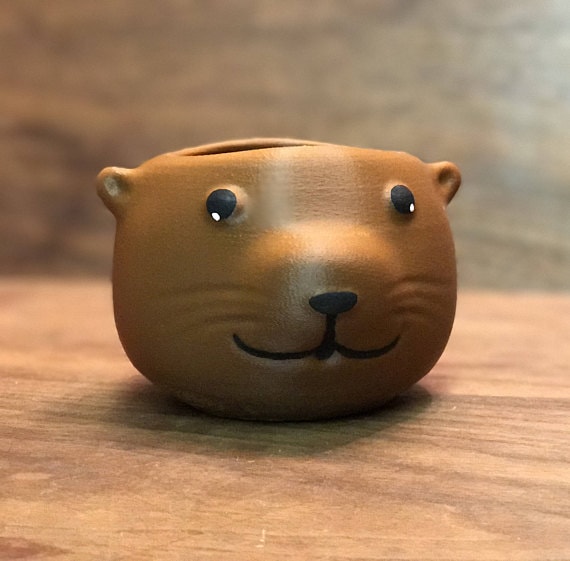 Help them make their garden or windowsill look beautiful with this otter planter to plant a plant or flowers in.
Otter Necklace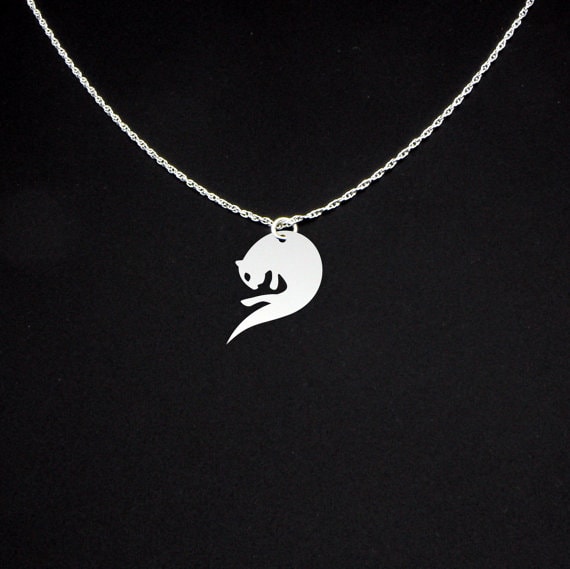 Your otter loving friend will cherish this otter necklace and feel special whenever they put it on.
"Otter space" Coffee Mug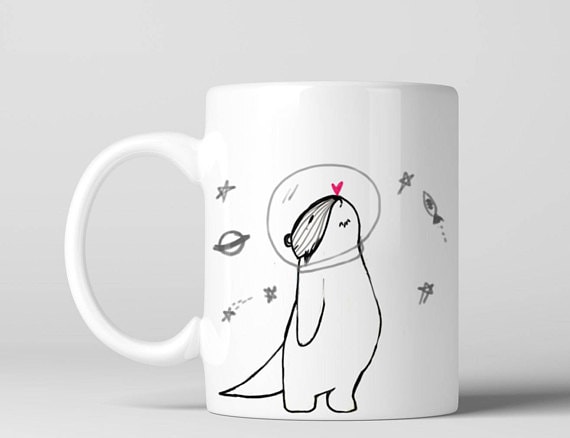 This is the "otter space" only! No one can invade the space before their first cup of coffee has been consumed.
Otter Ring Holder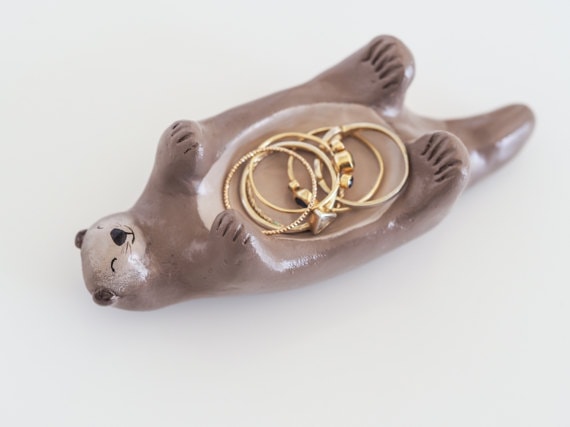 A cute otter ring holder dish for them to set their rings on at the end of the day, to keep them safe and in one place.
Otter iPhone Case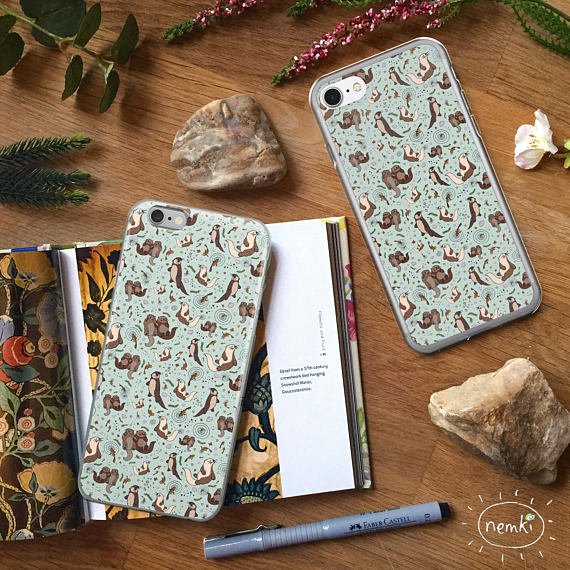 Everyone needs to protect their phones from drops and breakage, and what better way to do so for an otter lover than an otter iPhone case?
Dollhouse Miniatures Ceramic Otter Figurines
Perfect otter figurines to put up as decoration in their home or office, simple but beautiful.
Otter Crayon Holder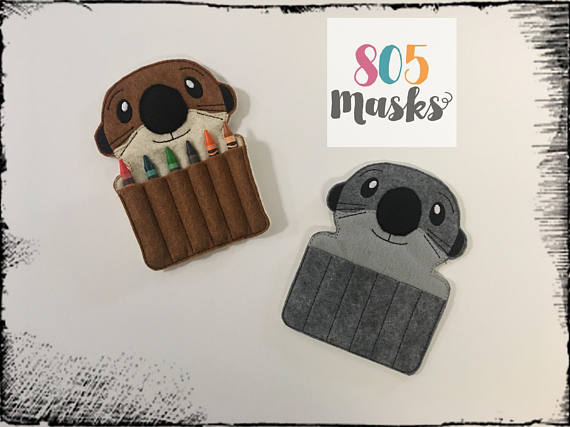 Give the otter loving kiddo in your life a place to hold a few crayons, which will make coloring even more fun!
Otters Swimming Shirt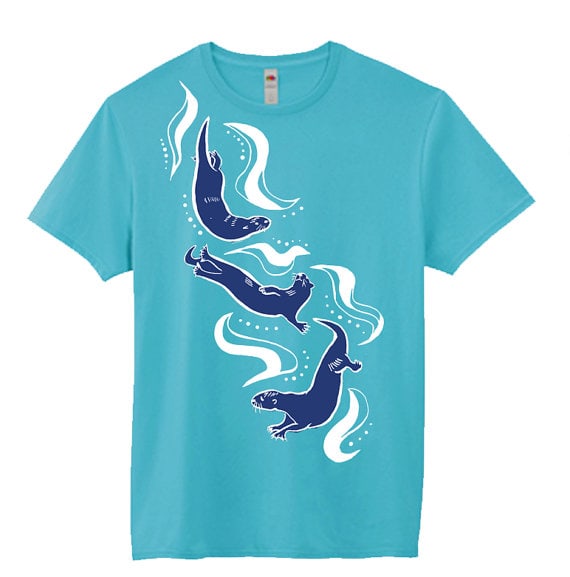 These otters swimming across the shirt are happy and free, as they should be.
Sea Otters Holding Hands Pillow Case
Young and old alike will enjoy sleeping with these otters on their pillow case. Imagine how cozy that would feel.
Otters Placemat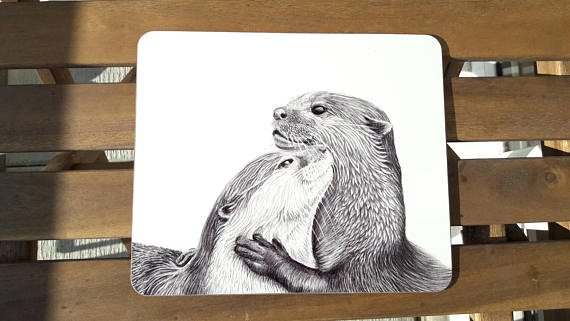 This otters placemat has a wooden base, is sturdy, and also heat resistant. It would be a great place for an otter lover to set a hot dish or use as a centerpiece.
Otter Locker Magnets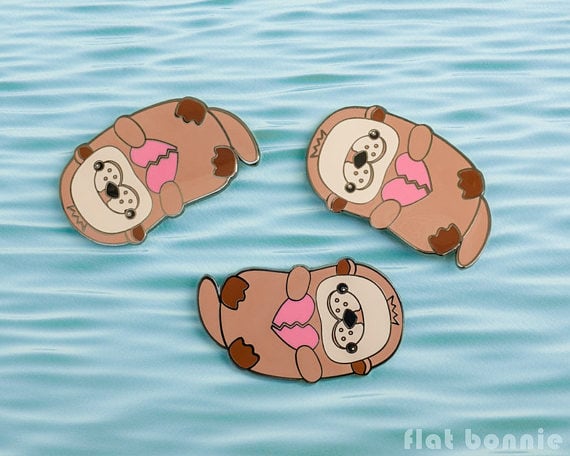 If the otter lover in your life has a locker at school, work, or the gym, or simply would enjoy placing these on their fridge or whiteboard, they would certainly make an awesome gift.
Sea Otter Crossing Sign
Watch out! The otters are crossing! Be sure to help your friend tell everyone all about it with this sea otter crossing sign.
While otters may not be my favorite animal ever, they will forever have a soft spot in my heart. The person in your life that has a soft spot for this animal will love an otter-themed gift for their special occasion!