When Mother's Day rolls around, buying mother's day gifts for sisters-in-law can seem tricky, unless you are close or really friendly with them. Even if that's the case, sometimes finding the "right" gift can be tough. Let this gift list of Mother's Day gifts for sister-in-laws be your guide!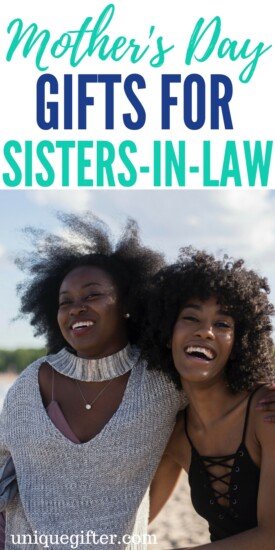 Fun Mother's Day Gifts For Your Sister-in-Law
She'll love one of these fun gifts… almost as much as she loves your brother or sister! (We also have fun gift ideas for your sister for Mother's Day too!)
Mother's Day is a special time for you and your sister-in-law. The perfect gift from you is just waiting for her and imagine the delighted look on her face when she opens it!