So you're getting married? Congratulations! Now it's time to ask those wonderful friends and family members to stand by your side and support you on your wedding day. These geeky groomsmen gifts are just the ticket to sweeten the deal when asking someone to be a groomsman or as a thank you for their support.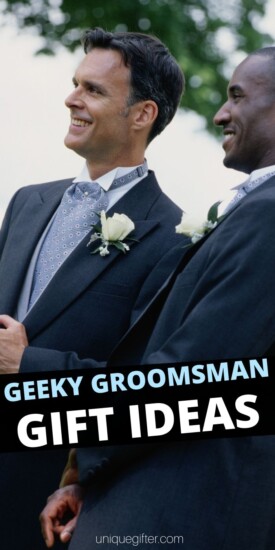 The Best Groomsman Gifts for Geeks and Nerds
Plus, let's be honest here, you really want to suck up to the group of guys who are going to be responsible for planning your bachelor party. So get them one of these cool, geeky, nerdy, awesome gift ideas, so they know how grateful you are for them in your life.
These geeky groomsman gifts are a lot of fun for any nerdy wedding party. Hopefully, your spouse needs little convincing to put all the geek gifts you want on the wedding registry.