Disclosure of Material Connection: Some of the links in this post may be "affiliate links." This means if you click on the link and purchase an item, I will receive an affiliate commission. Disclosure in accordance with the Federal Trade Commission's 16 CFR, Part 255. This site is a participant in the Amazon Services LLC Associates Program, an affiliate advertising program designed to provide a means for sites to earn advertising fees by advertising and linking to Amazon.
I, a real-life Taurus woman, know how difficult it can be to find just the right gift for ladies with this zodiac sign. You know she's a stubborn and loving lady who values stability, loyalty, and authenticity. Taurus women love beautiful things of all kinds, so use that to guide you when finding gifts for the Taurus woman in your life! In the simplest terms, look for something that makes her life more beautiful, more creative, and her day-to-day life simple.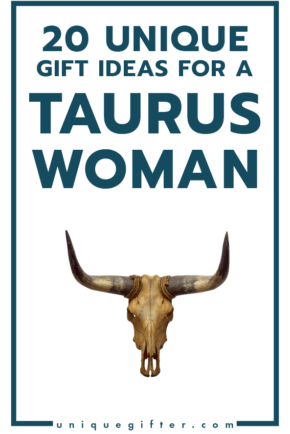 You might find the Taurus woman to be a bit stubborn, but at the end of the day, she's one of the most compassionate and loving women that you'll ever meet. The Taurus woman is known for stability (she's an Earth zodiac sign, after all) and loyalty, not to mention her creativity, independence, and authenticity – she's got no time for anything but the truth.
A Taurus woman loves beautiful things of all kinds, so keep that in mind when considering what give to her for her birthday (or Christmas, or because it's Tuesday!).
Gift Ideas for the Taurus Woman
We've created this guide so that you don't ever have to wonder what to get her again!
Funny Taurus Candle
Taurus women love beautiful scents, but most can appreciate a little humor, too! A candle combining their horoscope with their favorite scent is a great start.
TAURUS Astrology Stud Earring
Gorgeous jewelry is another way to win over a Taurus woman. Simple and elegant jewelry, like this pair of earrings, will be a piece she wears often.
AMTTP Silk 4 Piece – Bed Sheet Set
Taurus' dreams will come true with a magnificent set of silk bedding! They love the comforts of home, so a set of fancy sheets will keep them happy when they're resting in a comfy bed.
Taurus Etched Stemless Wine Glasses
A Taurus loves fine food and drink, so a gorgeous glass would be appropriate. Each stemless glass has been sand etched to keep the design's integrity. In the dishwasher, it will not wash off or be deformed.
Taurus Horoscope Journal
Creativity and expression are essential to a Taurus. Taurus people enjoy writing to express their emotions, so give this one-of-a-kind diary to a Taurus you know.
Big Taurus Energy T-Shirt
The Taurus woman knows what kind of energy she brings with her! This shirt just tells everyone else.
Uttermara Sherpa Fleece Weighted Blanket
Tauruses need to feel grounded; therefore, a sense of safety and security is essential. Your favorite Taurus will feel so safe and secure with a weighted blanket that they won't want to leave the house.
She is Taurus Print
This minimalist print can be printed and sent to you or received as a digital download to print yourself. The words by the artist are an excellent summation of the Taurus woman.
Face Roller Skin Care – Jade Roller Gua Sha Set
A perfect tool for her at-home skincare routine! Anything that allows her to pamper herself a little more than usual is an ideal gift.
Taurus Zodiac Mini Wood Sign
Tauruses will appreciate this excellent small wooden sign as a unique way to personalize their space. These pieces are handcrafted from natural wood and may have a smoky scent when they arrive.
Sakiti Marble Cheese Board Set – w/ 3 Cheese Utensils and Wine Bottle Opener
A perfect cheese board would be appreciated in a Taurus woman's home! Whether it's for entertaining guests or displaying their snacks, these boards always look good.
Taurus Ceramic Coasters – (Set of 4)
A Taurus woman can appreciate some tasteful and flexible home items. These coasters would make a perfect addition to any tablescape, plus they're functional items!
Kate Spade Staci Dome Saffiano Leather Crossbody Bag
Elegant and tasteful bags that work in almost any situation are perfect for a Taurus woman. A crossbody bag is ideal for a Taurus because it is attractive AND useful.
Taurus Zodiac Beer Can Glass
These glasses are so aesthetically pleasing with the Taurus images on the glass! Perfect for iced coffee, a beer, or any other beautiful beverage.
Large Room Essential Oil Diffuser
If it's pretty to look at and it smells good, it's perfect for a Taurus woman! Look at the available color options and pick one that fits their aesthetic.
Taurus Stamper Sterling Silver Ring
These made-to-order rings are an easy way for her to show off her Taurus pride. The minimalist black & silver works with so many outfit combinations, too!
Mario Badescu Facial Spray with Aloe, Herbs, and Rosewater for All Skin Types
Taureans are loyal and hardworking people who are always on the move! A hydrating spritz of toner will help them feel refreshed when they're on the go.
Taurus Zodiac Crystal Set
A Taurus' home is their sanctuary, so of course, they'd want to christen it with sage and other special gems and materials.
Sizikato Bedside Night Water Carafe with Tumbler Glass
Suppose you want to avoid hyper-practical gifts like mattress toppers or white noise machines. In that case, this carafe and cup set is excellent for use on a bedside table because it's equal parts practical and aesthetic.
Bull Head Bookends
Any Taurus knows that the symbol of the bull is entirely appropriate. Get them this set of stylish bookends to help them manage their million books. The size is ideal for organizing workstations and books on a small shelf space.
Spa Day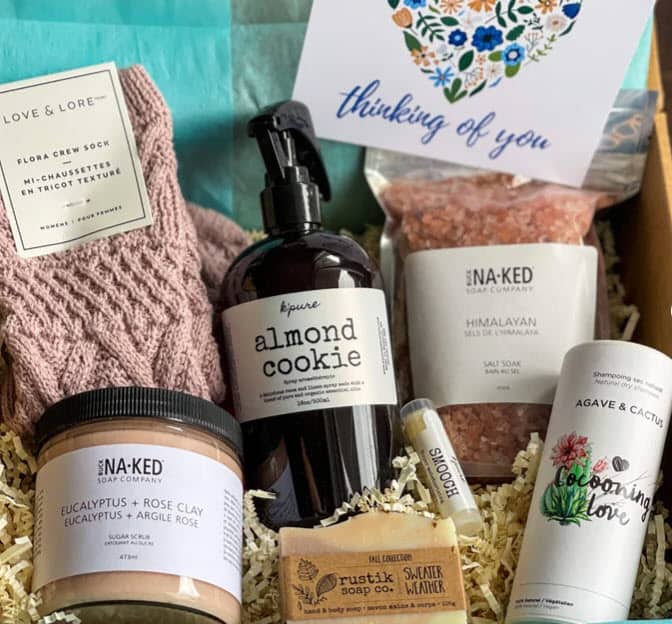 Whether it's a trip to a real spa or just the uninterrupted time to enjoy this at-home spa set, the Taurus woman enjoys being pampered and plenty of time to relax and not be bothered.
Fine Chocolates
A sampling like these of fine chocolates is a great gift for the Taurus woman. Pleasing to look at and certainly pleasing to eat.
New Blankets & Linens
From a linen set like this one to new silk sheet sets, the Taurus woman loves being surrounded by warmth and comfort. Earn some bonus points if you can make it match her existing bedroom and living room decor.
A Beautiful Letter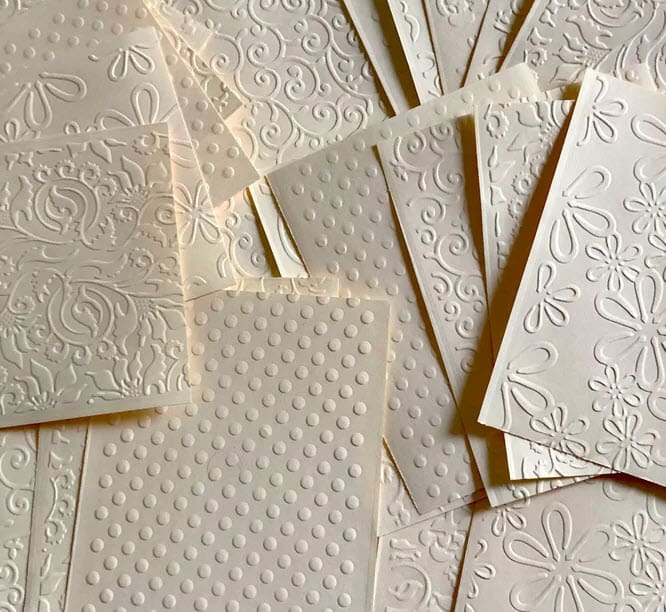 If you love & appreciate a Taurus, trust me, she'll want to know. Find some beautiful paper like this write down all of those things that you appreciate about your special Taurus.
A Personal Chef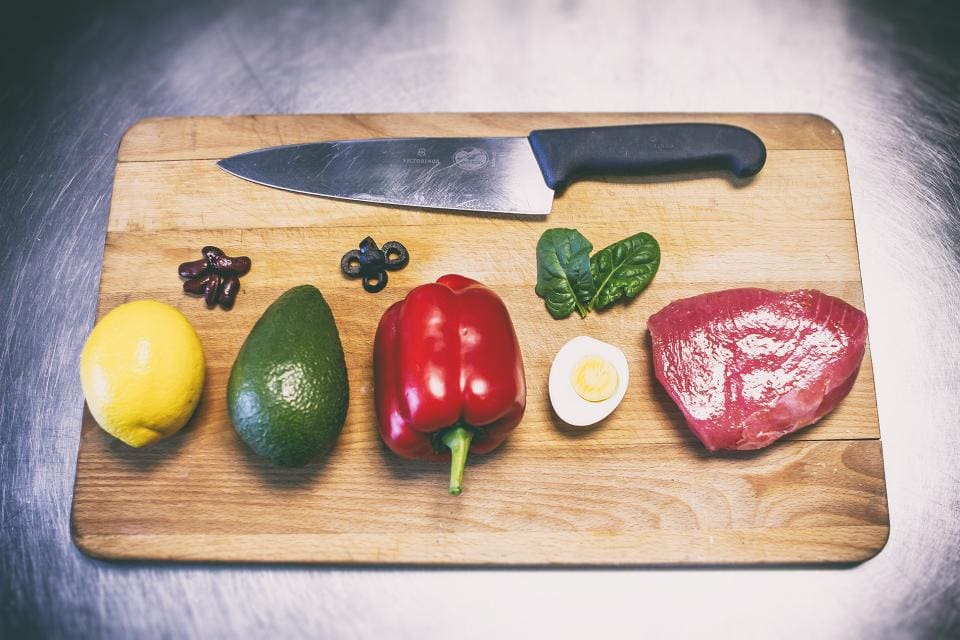 A Taurus woman is always impressed with a gastronomical adventure. By hiring a personal chef for the evening, impress her with a fancy meal prepared at home by a professional chef.
Gift of Service
Print out a coupon book like this and fill it with all of those tasks that annoy your Taurus woman. Consider offering gifts of "one night of babysitting," "taking the car to the mechanic," or any other life task that your Taurus woman would rather not do. She'll appreciate that you're offering to take some of the load.
Art
A Taurus woman takes pride in her home and probably decorates it in a very meticulous manner. You could even consider commissioning a custom piece, just for the Taurus woman in your life! Take some cues from your Taurus about what kinds of art that she likes – paintings, large photo prints, mixed media, etc. Consider something that adds to the aesthetic of her home.
Candles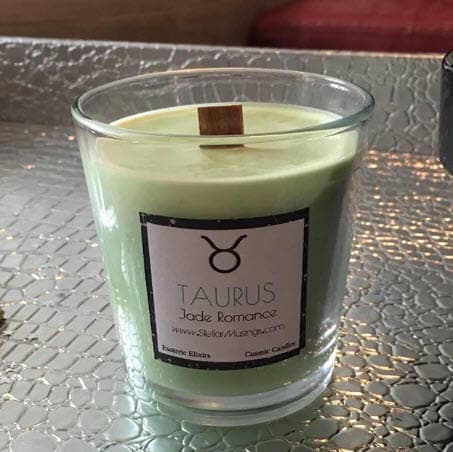 Again, the Taurus takes great pleasure in her surroundings! These Taurus themed candles give you the chance to help her fill her home with a pleasant scent and pay homage to her astrological sign.
Breakfast in Bed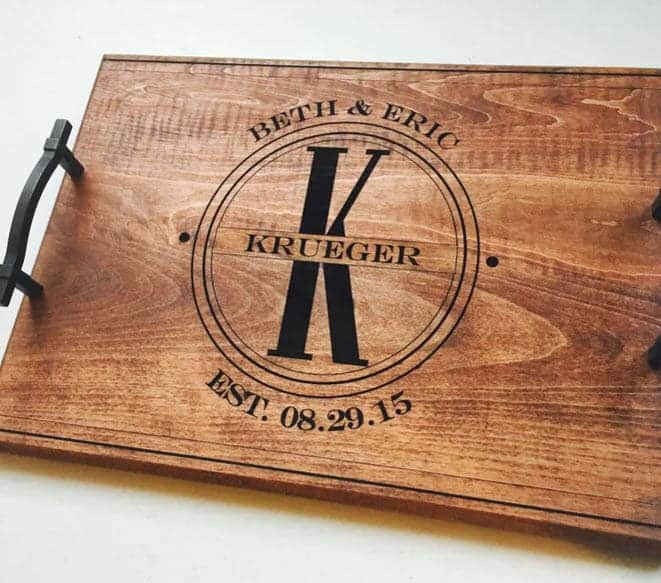 A Taurus does like to eat and they do like to be comfy, so prepare a feast to be eaten in bed. Serve it up on a personalized tray just like this for an added touch.
Personalized Pen and Journal Set
Not only would this set be beautiful to write in, but it also comes in an awesome box for display. It's beautiful and functional – two things that any Taurus would appreciate.
Theatre/Concert/Opera Tickets
A Taurus loves the arts in all of their forms. Chances are, your Taurus has a lot of creative talents of their own. Tickets to an event of their choice is sure to please them!
Professional Organizer
A Taurus is often known for being lazy when it comes to keeping up on household tasks, so it's no wonder that their home might be a little disorganized. Consider the gift of time with a professional organizer to help your Taurus keep their home organized and clutter-free!
A Fancy Dinner
It's true, all of us Taurus ladies love decadent foods. Take your Taurus lady to a fine restaurant that has her favorite type of food and you'll be able to see just how much she enjoys the experience.
Fine Jewelry
A Taurus woman would love any fine jewelry, but why not get something that looks good and is functional with A LOT of different clothing options? Consider gemstone jewelry for its unique blend of beauty and healing. One of the gemstones associated with the Taurus sign is Quartz, which is considered to be the supreme gift of Mother Earth. How appropriate!
Automatic Wine Opener
The Taurus woman enjoys a fine wine. This gift definitely makes opening those pesky wine bottles a lot more efficient.
Wine & Canvas Class
An opportunity to drink wine and get creative with paint is a great gift option for a Taurus woman. This allows her to create something for her home and enjoy a tasty glass of wine in the process. Win-win for everyone!
Professional Grade Cookware
A Taurus woman loves to eat, but she takes great pleasure in cooking amazing meals for herself and the people she loves. With a set of professional grade cookware, she's sure to make you something scrumptious!
French Press Coffee Set
Help your Taurus lady get her day off to a great start with the French Press set. She'll definitely appreciate this practical kitchen gift if she's a coffee lover!
Travel Kit
Taureans, known for being steadfast and stuck in their ways, are also known to enjoy traveling and taking in new places. Even better if this location is known for amazing food and relaxation.
Gifts
A Taurus woman would appreciate the creative gift of a new experience. Even though the Taurus is known to not be a major risk-taker and for not challenging the status quo, a new experience is never far from the Taurus radar. Whether it's an afternoon of horseback riding, a cooking class, or a backstage experience at a concert, the Taurus woman will love this unique opportunity!
Don't be intimidated when it comes to purchasing a gift for the Taurus woman in your life. Use her horoscope to guide you to the right gift idea – keep it practical, keep it beautiful, and invest wisely.
When it comes to buying a gift for the Taurus woman in your life, don't be afraid. Consider her zodiac sign for some inspiration – keep it pragmatic, elegant, and high-quality. What else would you add to this list?