I've lived in small towns of the Canadian prairies all my life so I know a thing or two about rednecks. In fact, I might have been thinking of my very own camo-clad country boy stepdad when coming up with these gift ideas. Father's Day gifts for rednecks, coming right up.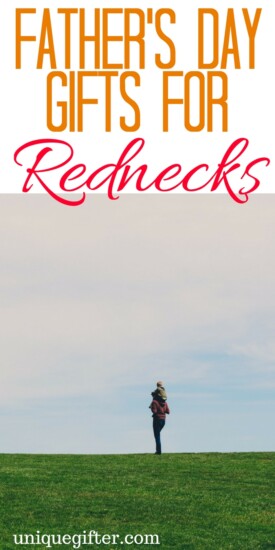 Father's Day Gifts for Rednecks
Is your dad a redneck? There are many Father's Day gifts for rednecks out there. You just need to know WHICH gift to buy that redneck in your life.
After you get dad a wonderful Father's Day gift why not take an interest in something he likes, if you don't already? Get him to show you how to hunt or gut a fish, it's a bonding experience!