Disclosure of Material Connection: Some of the links in this post may be "affiliate links." This means if you click on the link and purchase an item, I will receive an affiliate commission. Disclosure in accordance with the Federal Trade Commission's 16 CFR, Part 255. This site is a participant in the Amazon Services LLC Associates Program, an affiliate advertising program designed to provide a means for sites to earn advertising fees by advertising and linking to Amazon.
Do you know someone who's living (or planning to) in a tiny house? It's a bit of a challenge to shop for gifts for someone who's on limited space, especially when you don't know what they want.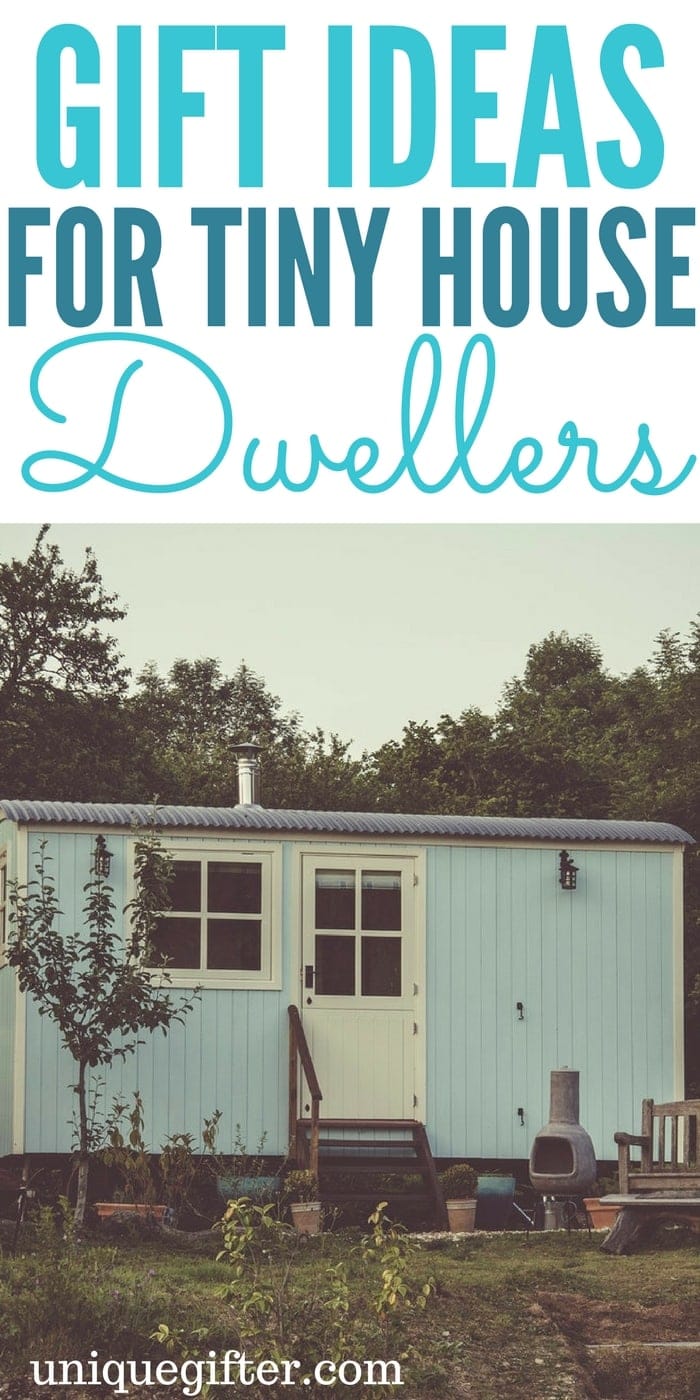 If you want even more small space friendly gifts, we have'em!
Gift Ideas for Tiny House Dwellers
Space Saving Cookware
These pots and pans are designed to save space. Not only do they stack well, they also have removable handles so you can store them in tight places.
Folding Drying Rack
When you're in a tiny house there's not a lot of places to hang up clothes to dry. A fold up rack does the trick when you need it and goes away when you don't.
BedShelfie
When there's no room for a bedside table Bedshelfie saves the day. This mini table sits on the site of the bed so you can keep stuff safely next to you.
Wall Hooks
This wall mounted coat rack has a unique design. It looks great when not in use and folds flat, but when you need it the hooks fold out.
Tiny House Mug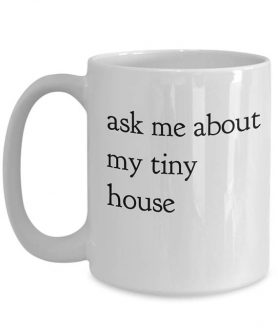 Even though their popularity is on the rise, tiny houses are still something unique. This funny mug is a perfect way to draw attention to their most interesting conversation topic.
Wall Mounted Desk
If work space is important to them having a wall mounted desk is a great alternative to a full sized option. It has plenty of storage without taking up room.
Multi-pant hangers
Maximize limited closet space by having hangers do double duty. These ones allow you to hang multiple pairs of pants on each.
Outlet Shelf
Save on counter space by using this outlet shelf for things like bluetooth speakers or charging a phone.
Projector/Screen
Tiny houses are too tiny for a big screen TV. If they like to watch, get them a projector to do the job. It takes up very little space and the screen retracts for easy storage.
Wall Mounted Spice Rack
Keep spices handy and still out of the way with a wall mounted spice rack. To make it an even better gift, include some of your favourite spices with it.
Space Bags
These are great for storing just about anything: bedding, extra towels, winter coats, etc.
Tiny House Shirt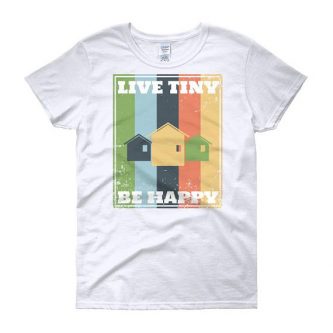 They can show their tiny house love with this cute shirt.
Mini Cordless Vacuum
Not a lot of space means not a lot of cleaning but messes still do happen. A good quality, portable, and cordless vacuum is a must have for a tiny house.
Tiny House Book
If they haven't built their tiny house, or if they just like looking at what other people have done, this book is full of tiny house inspiration.
Multi-Purpose Appliance
The biggest thing with a tiny house is that everything does more than one thing to maximize space. This set is a hand mixer, blender, and food processor all in one.
Solar Panels
Usually tiny houses coincide with people wanting to live frugally or go off grid. Solar panels are a great way to help with that!
Magnetic Knife Rack
Storing knives in drawers is kind of a pain in regular sized houses, let alone the tiny variety. This magnetic life block looks great and is super practical.
Roll Out Drying Rack
Something like this is a great way to maximize space in a tiny home. Since it rolls up you can put it away when not in use but the rest of the time it can double as extra counter space over the sink.
Less is More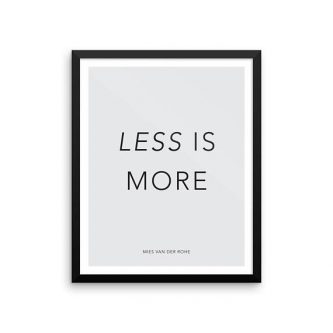 This modern art print is perfect reminder for tiny house dwellers.
Tiny House Memoir
Keep them inspired with this real-life tiny house memoir. If you really want to be practical you can also gift the Kindle edition.
These "tiny" gifts will have a big impact on the lives of tiny house dwellers, and are a lot better than something that's impractical for them to store.