Disclosure of Material Connection: Some of the links in this post may be "affiliate links." This means if you click on the link and purchase an item, I will receive an affiliate commission. Disclosure in accordance with the Federal Trade Commission's 16 CFR, Part 255. This site is a participant in the Amazon Services LLC Associates Program, an affiliate advertising program designed to provide a means for sites to earn advertising fees by advertising and linking to Amazon.
Is there a special person in your life who just loves wolves? When their birthday, Christmas, or some other gift-giving chance comes up, be sure to snatch up one of these gift ideas for them. Take their personality and tastes into consideration, and pick the one that best fits them, but many of these would be amazing for almost anyone who adores wolves.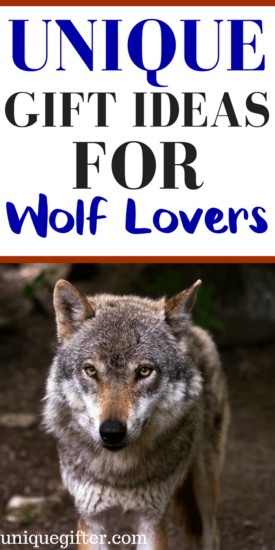 For more gift ideas covering every animal from A to Z, click here.
Gift Ideas for Wolf Lovers
Wolf Wine Bottle Holder Statue Figurine
If that special someone in your life who adores wolves, also loves wine, then this wolf wine bottle holder statue would make the absolute best gift for them. It's beautiful and will make a nice addition to their wine display.
Cuddlekins 30" Stuffed Wolf
Who doesn't love to cuddle with a giant stuffed animal, even as an adult? Your friend can use it as a pillow, decoration, a snuggle buddy, or whatever else they care to.
Wolf Coloring Book for Adults
Help your wolf loving friend make beautiful art pieces with this coloring book for adults. Not only does it have content that they will love, but it is also therapeutic and fun.
Living With Wolves DVD
Everyone loves videos these days, and a DVD about living with wolves would certainly make your wolf-loving friend's heart happy!
Wolves Howling at the Moon Necklace or Keychain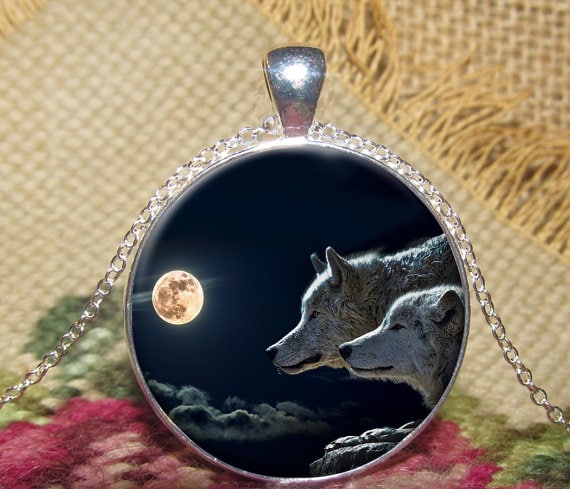 Necklaces are pretty, and keychains are fun. This interchangeable gift will allow your friend to choose between the two and personalize it whichever way they see fit.
Wolf Face Poster
Anyone who enjoys posters or prints to frame and hang on the wall, and loves wolves, will really enjoy this wolf face poster. It's beautiful to look at and will make a nice addition to your friend's wall.
Call of the Wild by Jack London
This book is a classic and yet the perfect choice of book for your friend who loves wolves. It's a joy to read and should be in everyone's collection.
Plush Wolf Hat
Keep your friend warm and entertained with this plush wolf hat. It's super cute, so whether the person in your life who loves wolves is a kid or an adult, they are sure to have fun with it.
"Wolf Lovers Parking Only, Violators Will Be Attacked by the Pack" Sign
This funny sign to hang on their driveway, or somewhere else, will make your friend laugh and they will be proud to hang it up.
Lone Wolf Biker Patch
Is your wolf-loving friend a biker? Check out this Lone Wolf biker patch for them to put on their biker jacket.
"Mama Wolf" Tank Top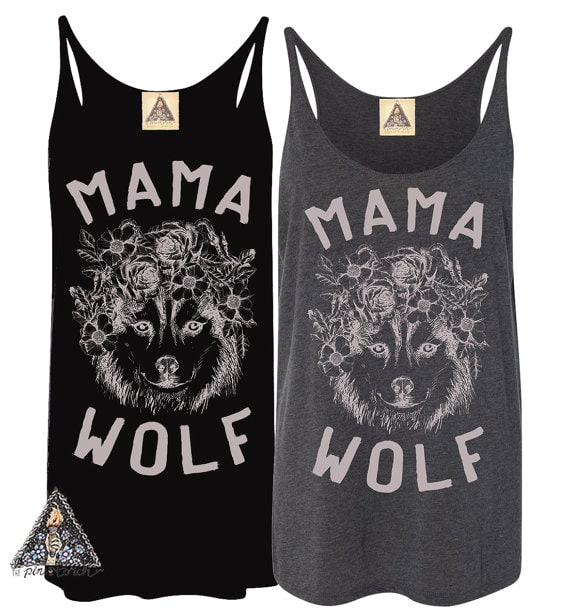 For that mom that loves wolves, this "Mama Wolf" tank top will make a wonderful addition to her wardrobe and give her a sense of pride to wear.
Howling Wolf Family Carved Wood Look Resin Statue
This beautiful carving of a howling wolf family will be the perfect decor for your friend to put on display in their house, and besides being something that they will enjoy themselves, is also pleasing to the eye for other people as well.
Wolf LG K7 Phone Case
Everyone needs a phone case to keep their phone safe from cracks and breaks, and this wolf phone case will be the perfect gift for your wolf loving friend to keep their safe in style.
"May my heart be kind, My mind fierce, and My spirit brave" Wolf Mug
Wolves are fierce and brave, but that doesn't mean that their heart can't be kind. Remind your friend of this with this beautiful mug to drink their coffee from each morning.
Wolf Mittens
Men can wear mittens in style, especially these ones with Celtek wolf mittens. They will surely keep their hands warm and keep them looking stylish at the same time.
Howling Wolf His and Hers Necklaces
For that amazing couple who both love wolves, these matching necklaces like puzzle pieces fitting together would be such a great gift for them to wear together.
"Part Wolf" Shirt
They love wolves so much that they just might be part wolf themselves, and this shirt will also be attention grabbing as they wear it around.
"Warning, I'm a wolf trapped in a human body" Coffee Mug
Again with the wolf and human theme here. Your wolf-lover friend is a wolf trapped in a human body, make sure everyone else is warned ahead of time with this coffee mug.
Wolf Head Ring
A wolf head ring is a super sweet gift for someone who enjoys wearing rings and is masculine too, besides the fact that it also has the face of their favorite animal.
"I'm the Alpha" Wolf Hoodie Sweatshirt
Help your friend remind others that they are the "alpha" wolf of the pack with this appealing sweatshirt. It has the bonus of being able to keep them warm and cozy when it gets cold too.
Wolves are awesome. Show your friend how much you love and appreciate them for their passion for wolves with any one of these choice gifts! They will really enjoy them!