Disclosure of Material Connection: Some of the links in this post may be "affiliate links." This means if you click on the link and purchase an item, I will receive an affiliate commission. Disclosure in accordance with the Federal Trade Commission's 16 CFR, Part 255. This site is a participant in the Amazon Services LLC Associates Program, an affiliate advertising program designed to provide a means for sites to earn advertising fees by advertising and linking to Amazon.
To most people, spiders are super creepy. However, there are still a great many who love these creatures (or tarantulas). Perhaps you even want to get someone who absolutely hates spiders some kind of gift to freak them out. These ideas will help you either way!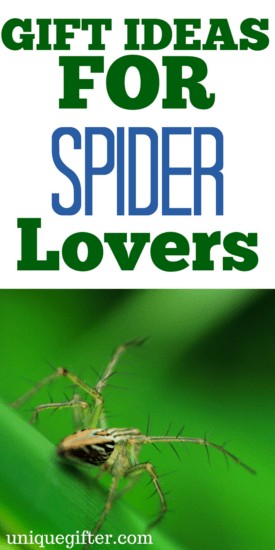 Beyond crawlies, we've got animal lover gift guides for everything under the sun!
Gift Ideas for Spider Lovers
"Keep calm and love your spider" Coffee Mug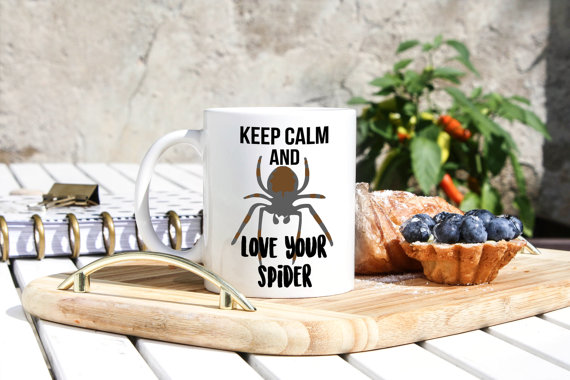 They love their spider, or tarantula, to no end. Help them show it off with a mug that states this fact!
Personalized Spider Web Necklace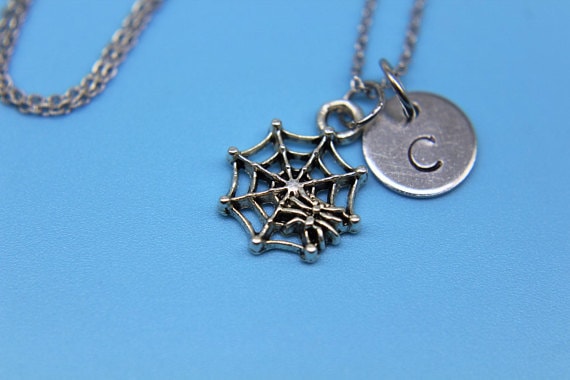 Spider webs are interesting creations, even to a lot of people who don't even like spiders at all. Your spider loving friend will love this spider web necklace that you can personalize to them!
Skull and Spider Zippo Lighter
A skull and spider zippo lighter will be perfect for the spider lover who also smokes, and it can be engraved with a special quote or their name as well.
Portable Spider Flexible Grip Holder for Smartphones and Tablets
Give them the tool to stand their phone up to watch shows or movies, in spider style!
Rib Cage with Spiders Shirt
Their heart (ribcage) is full of spiders. They will love this shirt!
Remote Control Creepy Soft Plush Spider Toy
Help them creep out their non-spider loving friends with a remote control creepy soft plus spider they can control to go anywhere they please!
Spider Hair Hoop Headband
Give them a way to add more flare to their outfit, or Halloween costume, with a spider web hair loop headband!
Spider Whisperer Shirt
They speak the special spider speak, and befriend all of the spiders that come their way, so get them the "Spider whisperer" shirt to wear and show off how great they are with spiders!
Little Spider Finger Puppet Book
The spider lover in your life would love to pass along their love to their child with this Little Spider finger puppet book.
Spider Wall Decals, Set of 40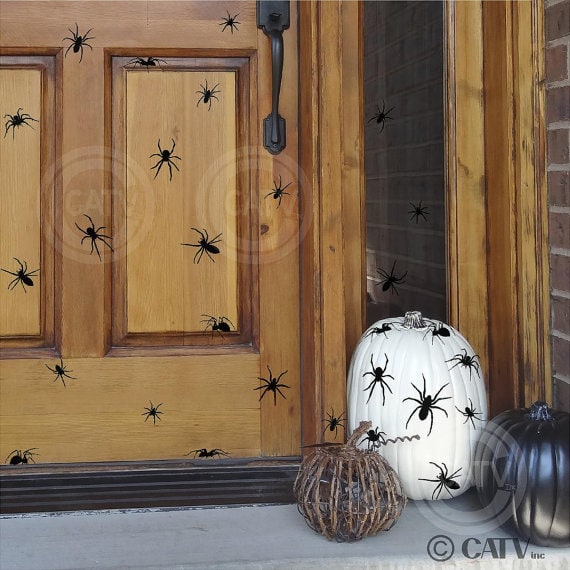 They can really go all out with this huge set of spider wall decals!
Vintage Spider Print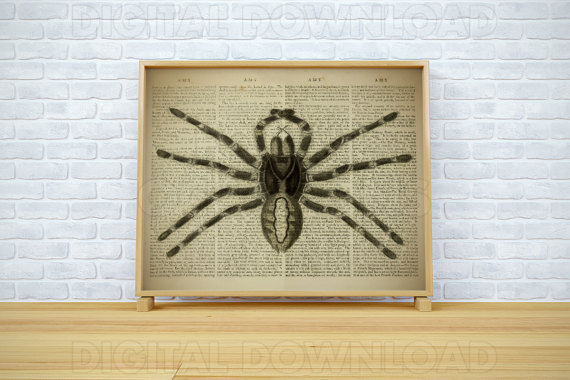 Give them a reason to decorate their wall with spiders with a vintage spider print. Frame it for them to make it even more special.
TY Beanie Boos Creeper the Purple Spider Boo
Creeper the purple spider Beanie Boo will keep them company on a shelf, in bed, or wherever else they feel like bringing him.
Spider Tie Clip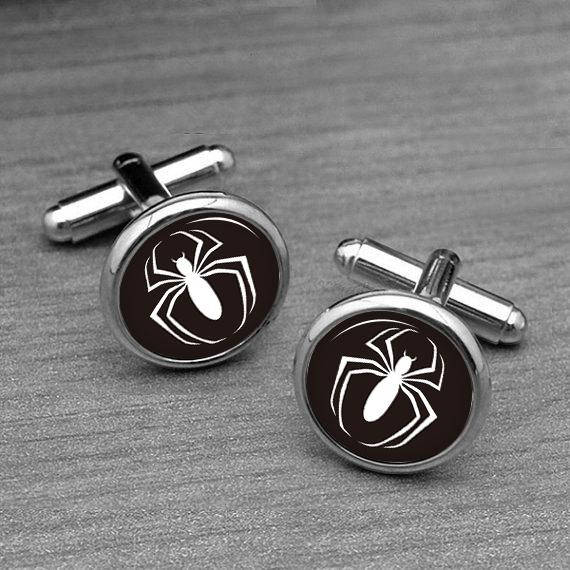 Tie clips may not be the most popular thing these days, but if you know a spider lover who still uses them, they will enjoy having one with a spider on it.
"Isn't my tarantula cute?" Coffee Mug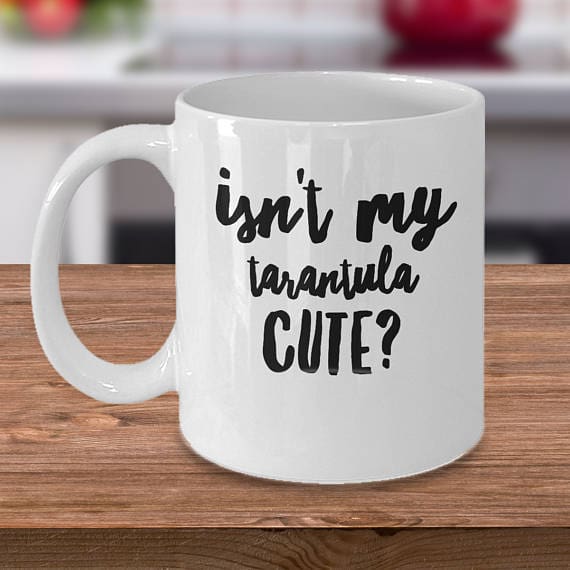 The question they hope to ask everyone, "isn't my tarantula cute?" right on their mug!
"My patronus is a spider" Shirt
The thing that keeps them feeling strong is a spider. If they enjoyed the Harry Potter movies, they will enjoy this shirt.
Spider Web Earrings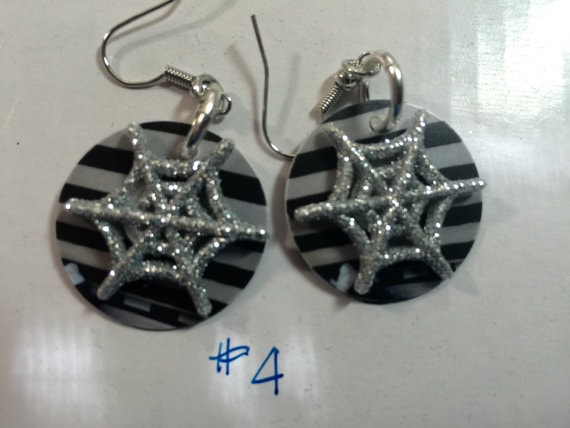 To go with the ribcage spiders, or any other outfit of their choosing, they need spider web earrings!
Girls' Spider Bug Out Socks
For the young girl who loves spiders, get her the spider bug out socks! Fun for at home or on the go.
Handpainted Spider Wine Glass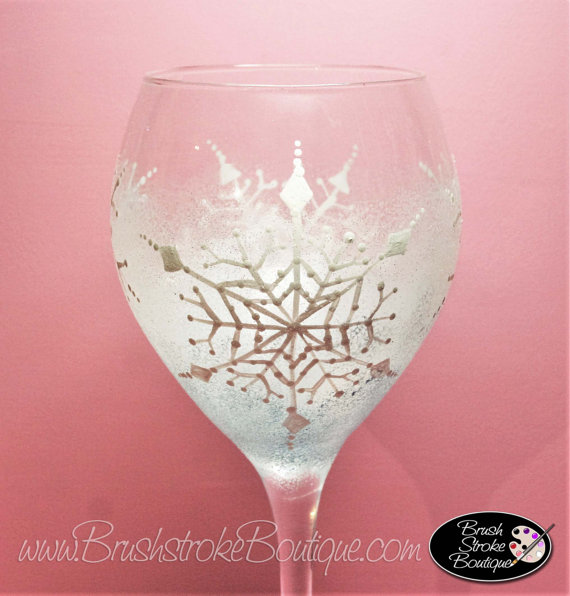 A hand painted spider wine glass will make drinking their wine much more festive and fun!
Spider Knit Hat
Help them keep their head and ears warm, while showing off how much they love spiders at the same time, with a spider knit hat for the winter.
Spider Catnip Toys, Set of 2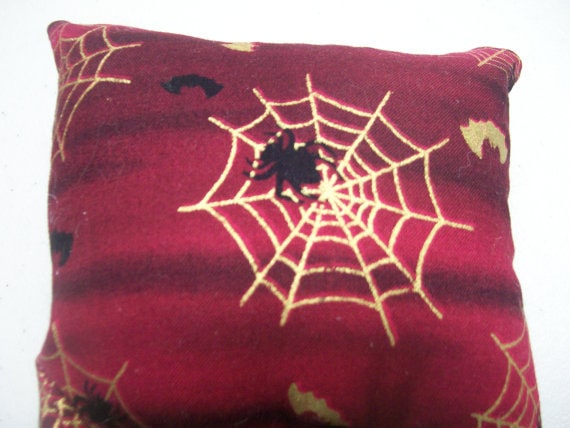 If they own a cat, or two, they will love having this set of two spider catnip toys for playing with their kitties.
Spiders can be fun for some, but scary for others. Either way, you can surprise them with a special gift just to get on their good (or bad) side!