Disclosure of Material Connection: Some of the links in this post may be "affiliate links." This means if you click on the link and purchase an item, I will receive an affiliate commission. Disclosure in accordance with the Federal Trade Commission's 16 CFR, Part 255. This site is a participant in the Amazon Services LLC Associates Program, an affiliate advertising program designed to provide a means for sites to earn advertising fees by advertising and linking to Amazon.
Let's face it, while baby showers can be a lot of fun; they can also be a lot of work for the hostess. Odds are that the person who threw the shower for you is someone who loves you and wants you to have a nice and relaxing time. The time, effort, and energy they contribute shouldn't go unnoticed. With all those crazy hormones as the mom to be, you may have even been a little bit of a momzilla if you catch my drift! So…What kind of gift can you get someone to show them how much you appreciate them that is unique and fun? Here is a fantastic list of 20 gift ideas to show her you care. 
20 Thoughtful Baby Shower Hostess Thank You Gifts
When someone takes the time to throw a baby shower, it's nice to give them a thoughtful gift. They spent lots of time, energy, and money to throw it. 
20 Piece Mermaid Makeup Brushes in Rose Gold
Why not get her makeup brushes that will make her feel like the unicorn she is! Plus, anything in Rose Gold is gorgeous and bound to impress.
6-Tier Thank You Gift Basket
Spoil her with a yummy tower of treats! You can't go wrong with chocolate, cookies, and popcorn….can you? Nope, you can't!
Copper Wine Glasses Set of 4
She will feel flirty and fun sipping a Moscow Mule or Wine in these awesome glasses! They are such a thoughtful and personal touch, and she will know you care.
Wine Bottle Dispenser With Aerator
She is going to love that she can take her wine anywhere! It's completely portable and gives you a great glass of wine every time. 
Woodwick Large Trilogy Candle
These candles bring the campfire to your living room without all the smoke and flames! They have a subtle crackle that is relaxing. She will need some relaxation after all that shower planning!
Mermaid Journal
If your hostess is a fan of journaling and mermaids…then BOOM….Perfect gift combination here!
Original Bamboo Tumbler With Tea Infuser & Strainer
What a fun way for your tea drinking hostess to enjoy her favorite drink. Hot or cold, this tumbler is sure to impress!
The Office Rainy Day Coloring Book
If your hostess is a huge fan of the show The Office, she is going to be ecstatic to get this coloring book. Such a fun idea!
The All Occasion Bag
Your hostess is going to love the versatility of this stylish bag! It's so fun, and there are several colors to choose from.
Picnic at Ascot Genuine Original Bamboo Board For Cheese, Appetizers & Crackers
Make the next party your hostess has a little more elegant with this gorgeous bamboo board. It even has cheese tools!
Funny Door Mat
She is going to get a laugh and will love this awesome floor mat! 
Spa Gift Basket
Give her the gift of relaxation, rejuvenation, pampering. After all, she worked so hard on your shower she is going to need some R&R!
Tiny Name Necklace
A personalized gift like this adorable necklace will show her you took time to plan ahead for her thank you gift.
Farmhouse Inspired Sign
This sign will add character to any space your hostess wants to put it in. Adorable and fun!
Women's Fun Cute Cat Socks
Who says hostess gifts have to be so serious? Give the gift of laughter and cozy socks to your cat-loving hostess.
Personalized Apron
If your hostess loves to bake or cook, then this personalized apron may be the perfect gift for her! Dandelion Necklace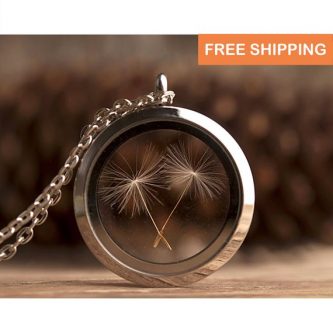 This stunning necklace and beautiful meaning of the dandelion is going to mean so much to your hostess.
Trendy Gal Gift Basket
This fun gift basket is sure to put a smile on her face!
Knock Knock Why You're My Best Friend Journal
You can make it funny or sentimental. Either way, your hostess is going to love you and the gift!
Watercolor Canvas Prints
These are so cute, and they have many options to choose from. Be as unique as you want! When thanking your hostess for your baby shower, it won't matter if you get her something fun or sentimental. She is going to love that you thought of her!