Disclosure of Material Connection: Some of the links in this post may be "affiliate links." This means if you click on the link and purchase an item, I will receive an affiliate commission. Disclosure in accordance with the Federal Trade Commission's 16 CFR, Part 255.
The Scorpio woman is a gifted one. Mysterious, thoughtful, and a little bit stubborn, she loves anything dark and off the beaten path. Sometimes, that makes her a little bit more difficult to buy gifts for.
But no worries!
We here at Unique Gifter have 20 gift ideas for a Scorpio woman, so you can find the perfect birthday or Christmas idea for your wife, girlfriend, friend or special lady. Use her zodiac sign to help you pick something that fits her mysterious personality, whether she is a horoscope reader or not!
Gifts that are mysterious, just like her.
No pun intended.
Scorpion Ring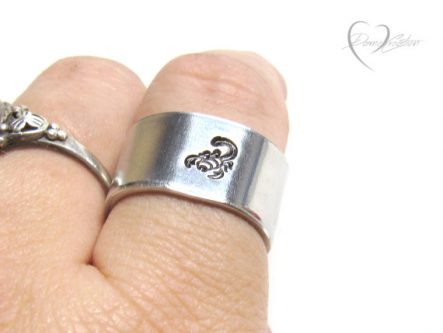 This ring is simple, and features the little symbol of the Scorpio sign.
Scorpion Bracelet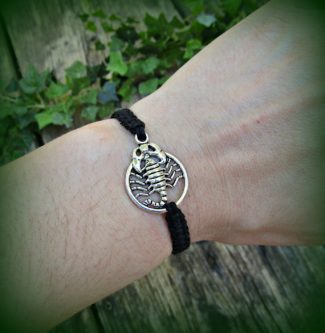 So does this bracelet. However, the band on this bracelet comes in plenty of different colors and the scorpion in the middle appears to be climbing out of its ring.
Scorpio Necklace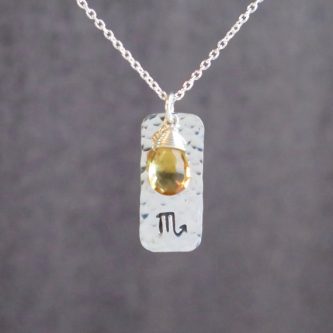 This necklace features a birth stone and the Scorpio symbol. It's super cute and perfect for every season.
Dreamer Spiral Notebook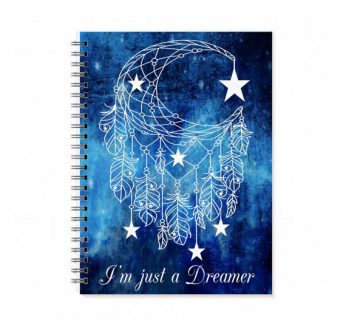 Is your Scorpio friend just a dreamer? Then get her this spiral notebook. It is absolutely gorgeous.
Vintage Owl T-Shirt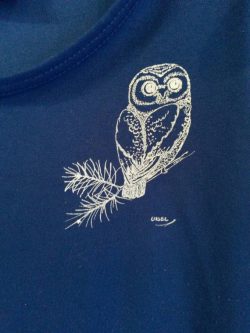 This shirt is fresh from the 70's, and as that style comes back into fashion, I'm sure we will be seeing plenty more like these. As Scorpios like to be mysterious, but secretly love staying in-the-know, this shirt is perfect for them.
Plaid Tartan Blanket Scarf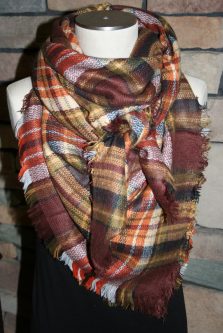 A blanket scarf is the ultimate accessory for a Scorpio woman. She will love how it can be folded different ways to change her appearance as well as keep her mysterious demeanor intact.
Limbo
This dark, spooky game took the app store by storm. Now it is available in high definition for PC and Mac. It's a great treat for a Scorpio.
Black Floppy Hat
Or if black really isn't your Scorpio friend's color, then there are tons of different colors to choose from.
Criminal Minds: Season 1
This TV show was and continues to be an absolute hit. Start from the beginning with season 1 of Criminal Minds.
As Above, So Below
This movie has just enough creepy factor to keep you on your seat without all-out scaring you. It is the complete ideal movie for Scorpios.
Roald Dahl's Book of Ghost Stories
Everyone loves a good ghost story, but the mysterious, spiritual, and supernatural-interested Scorpio loves ghost stories more than any other astrological sign.
Chocolate Pu-erh Tea
Pu-erh tea has a bit of an earth taste. Mixed with chocolate, it tastes heavenly.
Brave
Yes, a Disney movie. Brave embodies one of the top qualities that Scorpios have. Plus, it is absolutely adorable.
PJ Pants
Born in the colder months, Scorpios are still in need of being warm at night. Check out these pajama bottoms from Christian Siriano. We also have some more ideas for those cold nights.
Argan Face Cream
Have you tried Argan Oil yet? It does wonders for face and hair. Especially in the colder months when skin gets a little more dried out. This is definitely a great gift for a Scorpio woman.
Fleece Lined Slipper Socks
Cold in the house? These slipper socks will do the trick. They come in different colors to match anyone's personality and last a long time.
Mini Canvas and Easel
These tiny easels have lots of use to them. You can paint a message on them yourself and give them to your Scorpio friend, or grab a teddy bear and make it look like it's painting on the easel. Tons of options! They are the perfect thing when you want a gift for a creative person.
Apple Pie Cinnamon Vanilla Scented Candle
Apple pie with cinnamon and vanilla? Yum. This candle will make any room smell absolutely delectable.
The Curious Incident of the Dog in the Nighttime
This book is a light mystery novel. It is slowly becoming a staple on many reader's shelves. Scorpios might take extra like to it because of the way this story is told and how the mystery unfolds.
Pandemic
This board game is amazing! Work as a team to save the world from a disease that is wiping out every continent. Sounds easy, but it is a challenging puzzle game that is definitely worth a try.
Are you ready to gift your Scorpio friend the best present ever? If you've used her astrological sign to inspire your gift giving, let us know in the comments below what you gave her! If you choose to get any of these, be sure to tell us! We are @ugifter on Twitter and @uniquegifter on Instagram.