Disclosure of Material Connection: Some of the links in this post may be "affiliate links." This means if you click on the link and purchase an item, I will receive an affiliate commission. Disclosure in accordance with the Federal Trade Commission's 16 CFR, Part 255. This site is a participant in the Amazon Services LLC Associates Program, an affiliate advertising program designed to provide a means for sites to earn advertising fees by advertising and linking to Amazon.
Selecting gifts for creative people can be a bit intimidating. If you don't view yourself as creative, the flare and artistry and exacting eye that you perceive your friend or family member to have can mean you sit there and second guess you choice, wondering if they will like it or not. Here are some ideas to give the creative people in your life, that they'll love.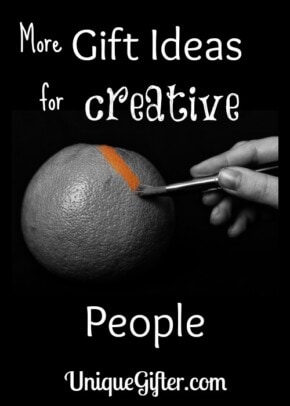 Have an avid photographer on your hands? Maybe they would enjoy drinking out of a camera lens mug.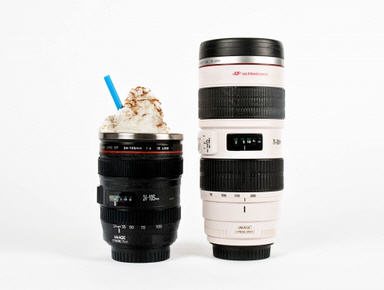 The Buddha Board is a great way for creative folks to let their minds wander and idly paint ideas or sketch things in water on a board that will self-erase. This is also a good gift for young child who is showing signs of being a budding artist, as the "paint" is just water and easy to clean up if any messes happen to occur (as they probably will).

For the photographers who want to showcase their best work, nothing beats a digital photo frame that they can use to feature different photos on a daily basis without having to commit to having them printed, quite yet.

Any writer, sketch artist and dreamer worth their salt should covet a simple, elegant Moleskine notebook to record thoughts, sketch ideas and be inspired on the go.
Used by intellectuals and artists alike, it is the ideal notebook for creative.
Moleskine
also makes a special notebook called the Japanese Album Pocket
that has paper folds in it like a Japanese room divider, where you can let your pen and your imagination wander across its pages to create a long, accordion-like masterpiece.

If your creative person loves the look of a Polaroid shot but doesn't want to commit to using a Polaroid camera with unpredictable results, there is a Polaroid printer that uses iPhone images!
This machine is a brilliant want to give a nod to the retro past while using its modern future and the Polaroid-style of the photos would look great on a wall or board, or going farther, if you stuck a magnet on its back, it would make a nice impromptu photo gallery on any fridge.
Any baker would love a Silpat, the gold standard in making sure delicious cookies and things don't stick to the pan. Buy two, one for savoury foods and the other for sweet so that the odours don't mix between the two.

The ultimate book for creative types who can be inspired by reading this book by Austin Kleon that tells you things no one ever told you about being creative.

Tickets to an Exhibition or Museum
Creative folks are in need of constant stimulation to jog their minds, so why not gift them with tickets to a special exhibit or to the museum so they can wander and get inspired by what they see?

DIY Shower Curtain
Maybe you have a painter or a budding artist who wants to create their own personalized shower curtain so that their unique artwork can be on display each time they step into the shower.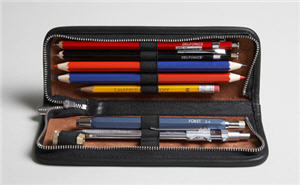 Not just for geeks, a zippered pencil case is an ideal gift for designers, artists and those who need to have more than just a simple writing instrument to record their ideas.
Looking for more? Here is last year's post, written by Sarita from the Orange Gift Bag: