Disclosure of Material Connection: Some of the links in this post may be "affiliate links." This means if you click on the link and purchase an item, I will receive an affiliate commission. Disclosure in accordance with the Federal Trade Commission's 16 CFR, Part 255. This site is a participant in the Amazon Services LLC Associates Program, an affiliate advertising program designed to provide a means for sites to earn advertising fees by advertising and linking to Amazon.
Ringing in the '40s with four times the fun –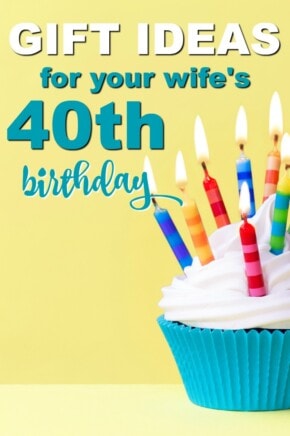 Help her ring in and welcome her 40th decade with items she will be happy to get and use too! She won't give those funny looks and not like any of these gifts. Check out one of our gift ideas for your Wife's 40th Birthday to get this party started.
They will help her feel and look great.
Which is exactly what she will love and appreciate.
Gift Ideas For Your Wife's 40th Birthday
Feisty and Fabulous at 40 T-Shirt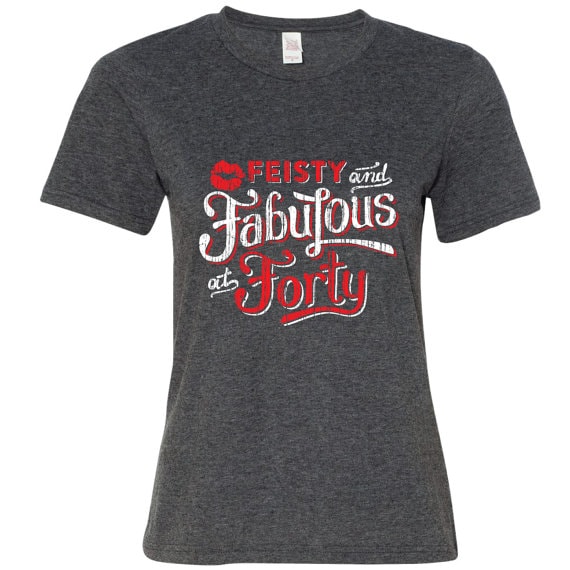 Being 40 is such a fun, fabulous and feisty age to be. Give this shirt to represent that being 40 is going to be a great age to be and nothing to be down about. You have lots of life experience and have more room to grow. What feisty things will you be doing?
40's Photo Book
Create a great book for the newly made 40 year old. With at least twenty pages you can display many of their greatest moments in their own personalized photo book. Forty years worth of her greatest life's pieces all in one book. If she's a mom, you can also check out our gift guide for some gift inspiration.
Chocolate Covered Birthday Strawberries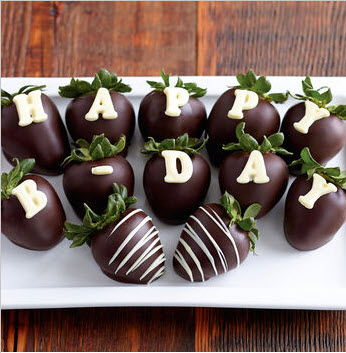 Tasty and cute presentation of a lovely birthday gift. Happy Birthday spelled out on sweet ripe strawberries all covered in chocolate of course. Even the health conscious can indulge in these chocolate covered strawberries since the chocolate is a nice dark chocolate and strawberries are fruit.
Azalea Bonsai Tree Gift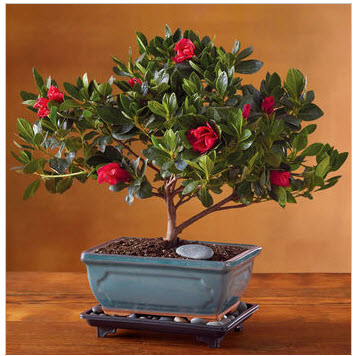 A great long lasting gift that reminds the newly 40 year old that life keeps growing, and is lusciously filled with joy and beauty. This Azalea bonsai tree doesn't need that much maintance yet stays beautiful all year long.
Being Oldscool Tank Top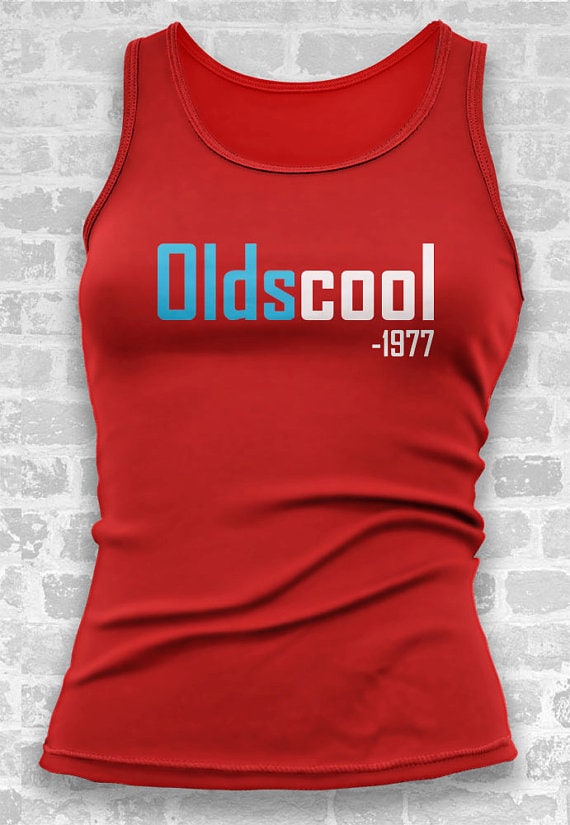 Old is cool because you have many things to offer. There are some people that are younger and older than you which means both will benefit from you being around! The younger crowd needs your advice and the older crowd needs your motivation and sometimes you will give them something to do when you need their advice.
Monthly Dessert Club Gift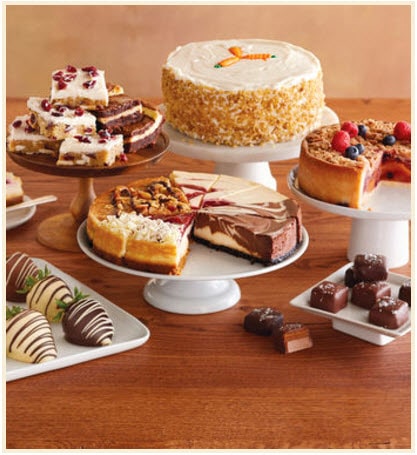 Send them a few months worth of tasty desserts to indulge in after dinnertime. Each month they are part of the club they will receive a delicious array of desserts ready to enjoy. Tasty treats can range from chocolate covered strawberries, pies, cakes, pastries and gourmet popcorn.
Modena Sculpted Wine Glasses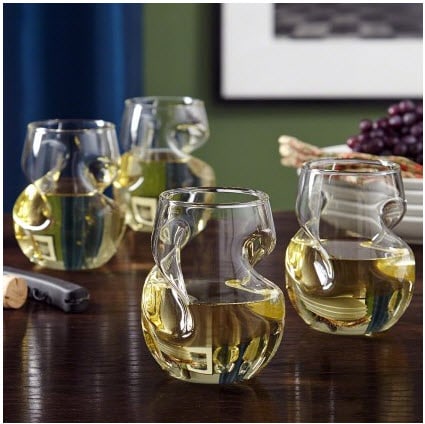 Cool wine glasses to compliment her new cool age! A comfortable set of easy to grip hand-blown stemless wine glasses. Fun design isn't just functional it also looks great on any table and in any room.
Party Game For The 40 Year Olds
Have fun with the rest of your 40 year old friends playing this fun card game. How many will you get right. Make it interesting and the first person to get 40 questions right, wins! There are seventy cards that offers more than one-hundred questions to answer as fast as can be.
I have 22 years Experience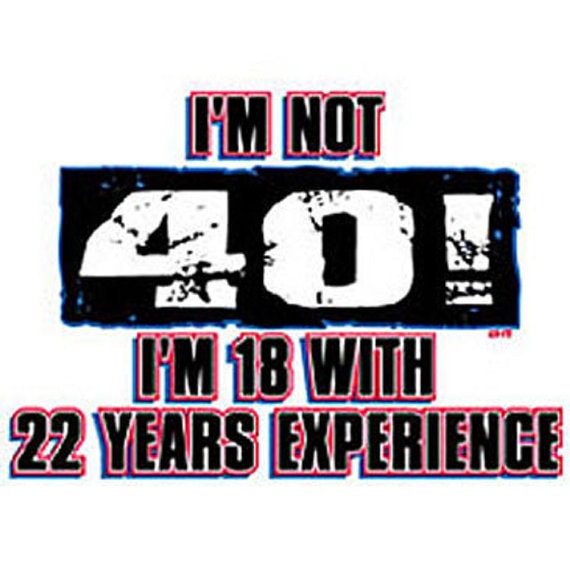 Being 40 is just another way of saying that you've gained twenty-two years of experience. Great way to remind people of how great it is to be 40. With age comes more experience and twenty-two years of it means you're a great person to be around.
1977 Time Capsule

Comes with various items to get all nostalgic over during the 40th birthday party. This birthday party gift also doubles as a party game that guests can enjoy and celebrate the newly 40 year old. She can keep all the items inside the time capsule and even include a photo from her 40th birthday to reminisce about in the future.
Sunset Vineyard Custom Wine Bar Sign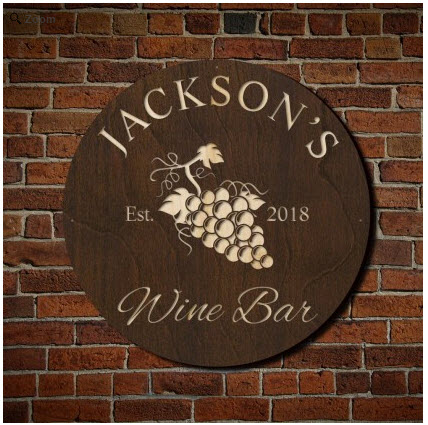 A customized birchwood piece that can be personalized with the birthday woman's name and year established. Beautiful personalized wood can be hung just about anywhere in the house. It would look great near her favorite place to sit, drink wine and relax.
Color Me DAMMIT
Being 40 can be stressful for some women, they embark on all types of emotions and life changes sometimes too. Work, life and family can also lead to anxiety filled days. Coloring has been proven to help reduce both of these unhealthy things. Give them the Dammit Doll to color and they can also slam it to get all that frustration out.
Gummy Dots Gift Set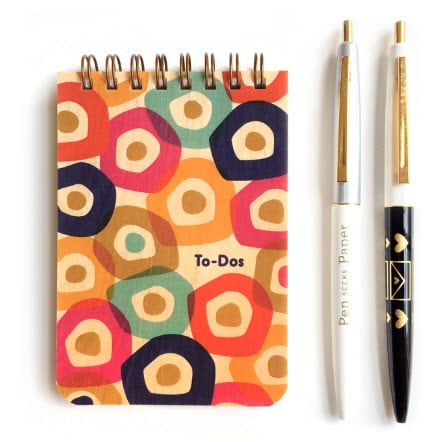 Fun notebook with two smooth writing pens to jot down all those ideas, thoughts and other things that she goes through on a day to day basis. Gummy dots design is fun to look at and the colors can spark some interesting ideas and stories for her to write down.
Sweetly Go Back In Time With A Candy Basket
1977 meant the candies were simple yet oh so tasty. It was really such a treat and now it is a treasure to find them. With this retro candy basket for a 40th birthday gift lets her go back in time and remind herself of the 40 most popular types of candies everyone ate.
Revolve Dress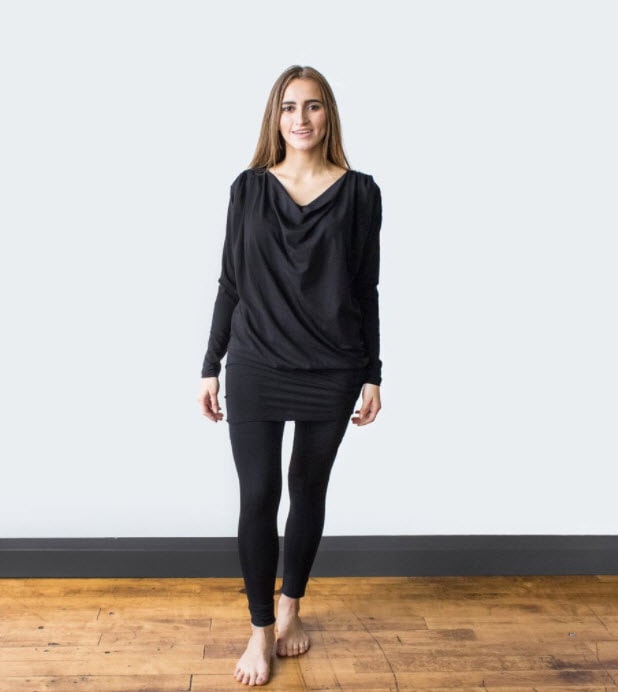 Gift her one piece of clothing to add to her wardrobe that transforms into six different ways to use it! She can easily wear it as a dress, tunic, shirt and in different settings such as weekends, a night out and even at work.
1977 Penny Bracelet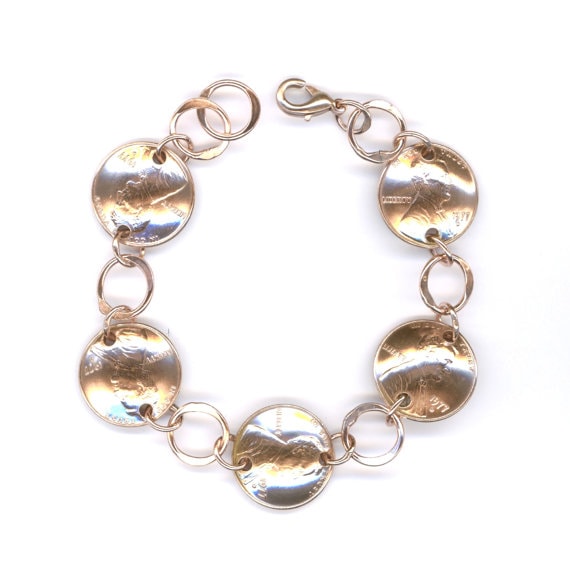 Such a beautiful piece of jewelry that is very symbolic as well. Displaying a pretty penny from 1977 for that special lady who was born in the same year. With age always comes with more beauty and value than the year before.
1977 4-In-1 Card and Gift – Story of Your Year
Gift a great keepsake that isn't just a card but a 1977 commemorative book all about that fantastic year that now makes her a 40 year old. It talks about fun facts and many aspects from 1977 plus a CD and digital download of fifteen of the greatest 1977 hits all for your pleasure.
The Original Text Message Notebook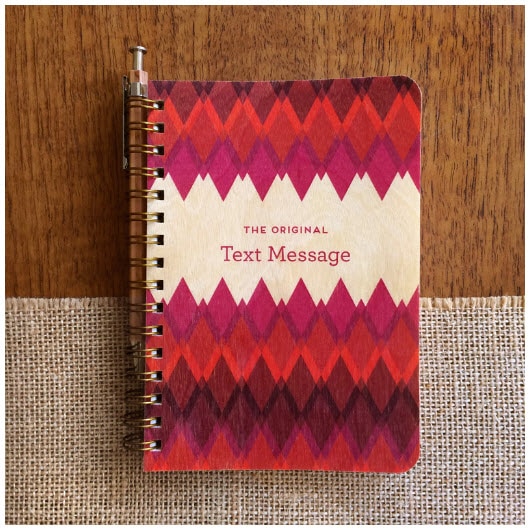 Being 40 is great because we have seen so many ways and changes in the ways we communicate with each other. The original text message notebook is a great reminder of how we wrote down anything we needed to communicate to yourself or others.
The 8 Way Chrysalis Cardi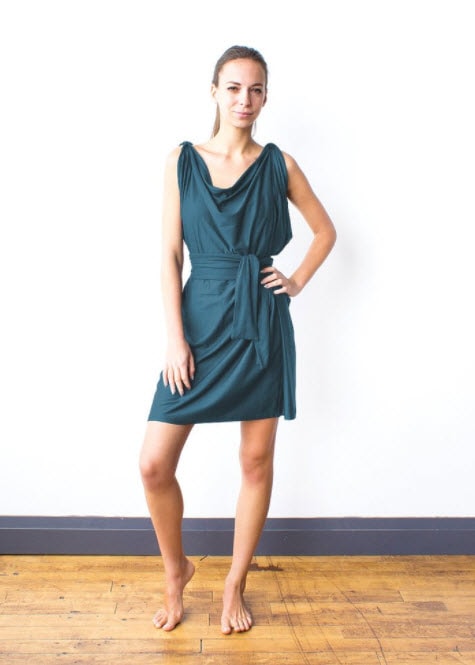 Every woman can use this versatile cardi. With eight ways to use it, it will not go out of style so quickly. It can easily be paired with other items in her wardrobe and create many different looks. She can wear it to work, a night out around the town or during her weekend errand running.
Dulcet Birthday Sweets
A great alternative to the traditional birthday cake and will last longer. Comes with a couple different types of crumb cakes, cookies, candies and other sweet treats that the birthday pallette will love to indulge on. The birthday balloons can be filled up and candles lit to sing Happy Birthday and a wish can be made upon blowing out the candles.
Help her ring in her 40th with exciting gifts
Turning 40 is going to be a great birthday for her. With any of these gifts whether you get just one for her or create an ultimate birthday bundled gift, she is going to bring in her 40th year in style, with grace and have a sweet time too. She will love welcoming that 40th year with friends and family that get her and want her to enjoy herself. And if you don't have any time to spare, check out our list here for quick gift ideas for her.