Disclosure of Material Connection: Some of the links in this post may be "affiliate links." This means if you click on the link and purchase an item, I will receive an affiliate commission. Disclosure in accordance with the Federal Trade Commission's 16 CFR, Part 255.
30 year olds are definitely not easy gift recipients, even if you're shopping for gift ideas for your husband's 30th birthday. Especially since some just discovered who they are, or likely they THINK they know what they want from life. Your husband could be just as picky about what they receive like some of the 30 year olds that we know.
Gift Ideas for Your Husband's 30th Birthday
Our list below is sure to get you well on your way to finding the perfect gif ideas for your husband's 30th birthday.
Record Player

Buy Now
Is it already into the vinyl craze? Even if he's not, use your husband's 30th birthday to introduce him to new hobbies for his new decade. A record player is a gift that keeps on giving – you can listen to over and over and grow his vinyl collection.
Nikon Monarch 3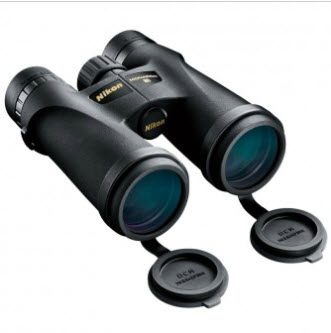 This gift is a great way to get your 30 year old husband looking into the future… Well not that far, but far none the less. Perfect for the avid outdoorsman, traveler or bird-watcher. Good glass is worth a pretty penny!
Pokemon Go Pokeball Phone Charger
Every Pokemon fan must have this phone charger.
#NEWFUNDORDER – Book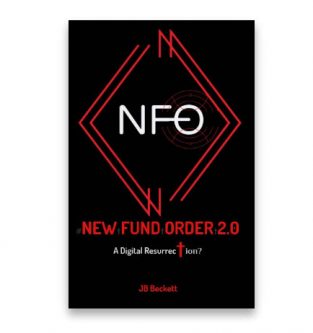 If your 3 decade old hubby investing in his future? This book puts a fun spin on wealth management.
3D Art Avant Garde Artwork Rad Painted Rock
You only turn 30 once, right? This rock is sure to make his 30th birthday memorable! We promise that if you get him a pet rock for his birthday, he will *never* forget it.
Back to Black – By Amy Winehouse
Allow your hubby to take a trip down memory lane with this album.
Apple 42mm Smart Watch
This watch is almost as smart as him.
Game Table
Make your house the best place to spend time with friends by investing in a multi-purpose game table! Play poker, host bigger dinner parties, or start building him a man cave for his birthday with a game table as the starting point.
Whiskey Brewing Kit
Everyone makes home brew beer, or wine, but how many people do you know that brew their own whiskey?! Give your husband a fun new beverage experiment with this whiskey brewing kit as a birthday gift.
Gourmet Chocolate Covered Jalapenos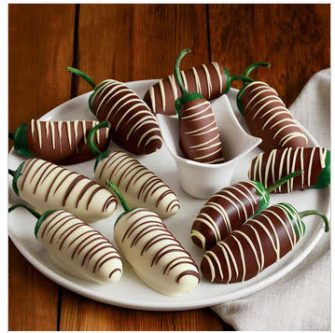 This great gift is ideal for your 30 year old that happens to have a sweet tooth.
NWTF Foldable Turkey Chair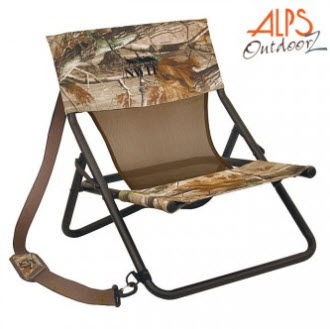 Give him this gift to use at just about any outdoor excursion.
Camo Jacket Vintage Army Jacket
Your 30 year old GI Joe will love you forever if you give this vintage jacket as a gift.
Personalized To Do list
Help him get aaaannnd stay organized, because we all know that multi –tasking is sometimes just not an option.
Rainbow Crystal Diamond Gem Pen
These pens are a great way to unleash his inner beast OR his inner fairy!
Spine shaped brass bracelet
Help him keep his charger or data cable at hand… Literally!
Mens sunglasses
These Rad shades will make your 30 year old look forward to another 3 decades.
The Internet Ruined My Life by Flemish Cann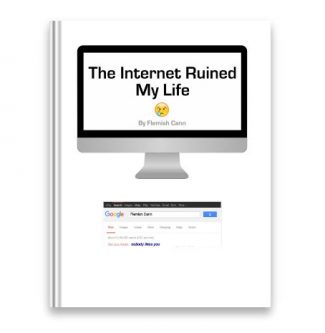 This awe inspiring book will help your other half put things into perspective.
Whiskey Leather Toiletry Bag with Monogram
A personalised bag is just the thing to remind him how much you love him.
10 Fallout Bottle Caps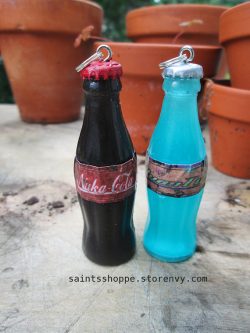 Buy Now
If your hubby is a collector of certain items, perhaps this memorabilia would be just what he needs!